Discover more from The Signal
The Signal is a daily curated newsletter that helps you understand the latest developments in business, tech, finance, economy, and policy with sharp analysis and crisp insights thats fun to read arriving at 8AM daily in your inbox.
Over 81,000 subscribers
Few takers for Taj Mahal
Also in today's edition: Now streaming: on Twitter; Is Google misleading advertisers?; Foreign airlines want more seats; Desi phone cos stage a comeback
Good morning! A bedsheet, 11 oranges, a liquor bottle, 104 pigeons, and even a kulfi: these are among the list of FIRs for items that were reported missing between 1861 and 1900. The Delhi Police has so far uploaded 29 such FIRs as part of its digitisation effort, per The Indian Express. A far cry from the crimes today, FIRs have been translated from Urdu to Hindi with the help of scholars. These antique documents now come with animated caricatures to understand the incident. Happy Scouring the Internet!
What do you think of Apple TV dropping the first episode of Silo on Twitter? The Signal is now on Telegram! We've launched a group — The Signal Forum — where we share what we're reading and listening through the day. Join us to be a part of the conversation!
A quick programming note: We are taking a publishing break on Friday, June 30, as we're taking the day off today on account of Eid al-Adha. The Signal will return with The Intersection on Saturday, July 1.
🎧 An AI-designed drug is in the works. Also in today's edition: Indian innovations are going global. Listen to The Signal Daily on Spotify, Apple Podcasts, Amazon Music, Google Podcasts, or wherever you get your podcasts.
Today's edition also features pieces by Soumya Gupta, Srijonee Bhattacharjee, and Julie Koshy Sam.
If you enjoy reading us, why not give us a follow at @thesignaldotco on Twitter and Instagram.
The Market Signal*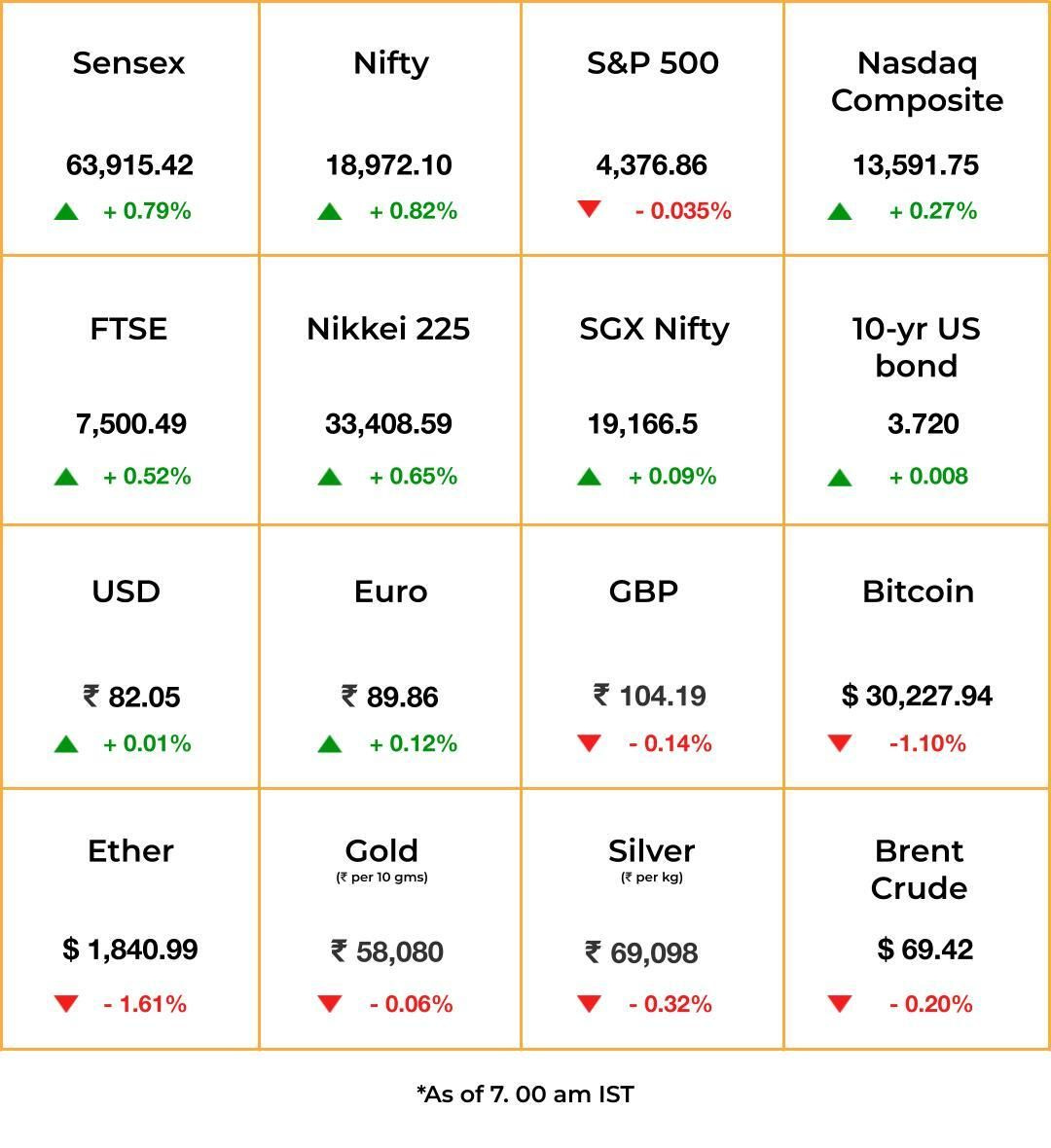 Stocks & economy: Indian markets are closed for Eid al-Adha today. Benchmarks BSE Sensex and NSE Nifty set new records on Wednesday. The momentum may continue with renewed interest in banking stocks (credit to the imminent HDFC-HDFC bank merger and better health of the sector), monsoons back on track and foreign investors continuing to buy.
At a conclave in Sintra, Portugal, the divergence in central bank policies became distinct; the US, Eurozone and the UK indicated further tightening while Japan's Ueda did not expect to move away from ultra-loose policy this year.
Global uncertainty has led to a divergence in the trajectory of currencies as well. With very little to go on, investors are basing bets solely on the interest rate outlook of central banks. Traditional safe havens, such as the Japanese yen and the Swiss franc aren't appealing given relatively low interest rates.
SOCIAL MEDIA
One For All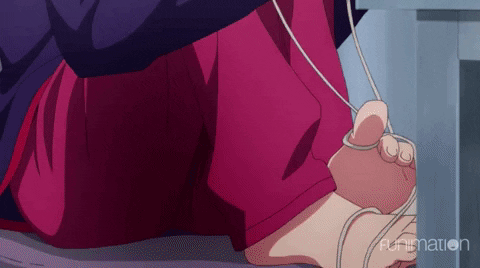 Everyone doing everything everywhere. That seems to be the direction in which social media is headed.
Show's on: Apple TV posted the entire first episode of its web series Silo on Twitter. The teaser came just before the season finale is to be dropped on the streaming platform.
Apple perhaps is one of the early ones to sample the effectiveness of the bird app's new marketing feature. Twitter, which has grown from a mere micro-blogging platform, now allows paying users to post long reads and two-hour videos. That is direct competition to Google's YouTube and stems from owner Elon Musk's focus on creators.
Copycat strategy: In their quest for user stickiness, product embellishments are becoming mere copies of rivals. While Musk builds his everything app, his cage-fight rival, Mark Zuckerburg, is coming for Twitter, even as YouTube, Instagram, and TikTok slug it out with similar formats.
TECH
Bad Ads
Imagine paying $$$ to advertise on a nice, high-quality website only for the ad to autoplay, on mute, on some tacky pop-up. Turns out, Google may have been doing this to its clients.
Researchers have found that Google has been placing video ads in low-quality formats on low-quality websites and apps, violating its own ad standards, The Wall Street Journal reported. Advertisers usually pay a premium to play their ads in an approved format on top-notch websites and apps. Google has denied the claims.
Junk-filled future: Major brands have found their ads playing on spammy "news" websites full of AI-generated content. But there's so much content that it's hard for Google and others to keep up with the problem. In a recent report, The Association of National Advertisers, a US-based industry body. found that 15% of money spent on ad campaigns went to such junk "made-for-advertising" websites.
TOURISM
From 'Waah, Taj' To 'Eh, Taj'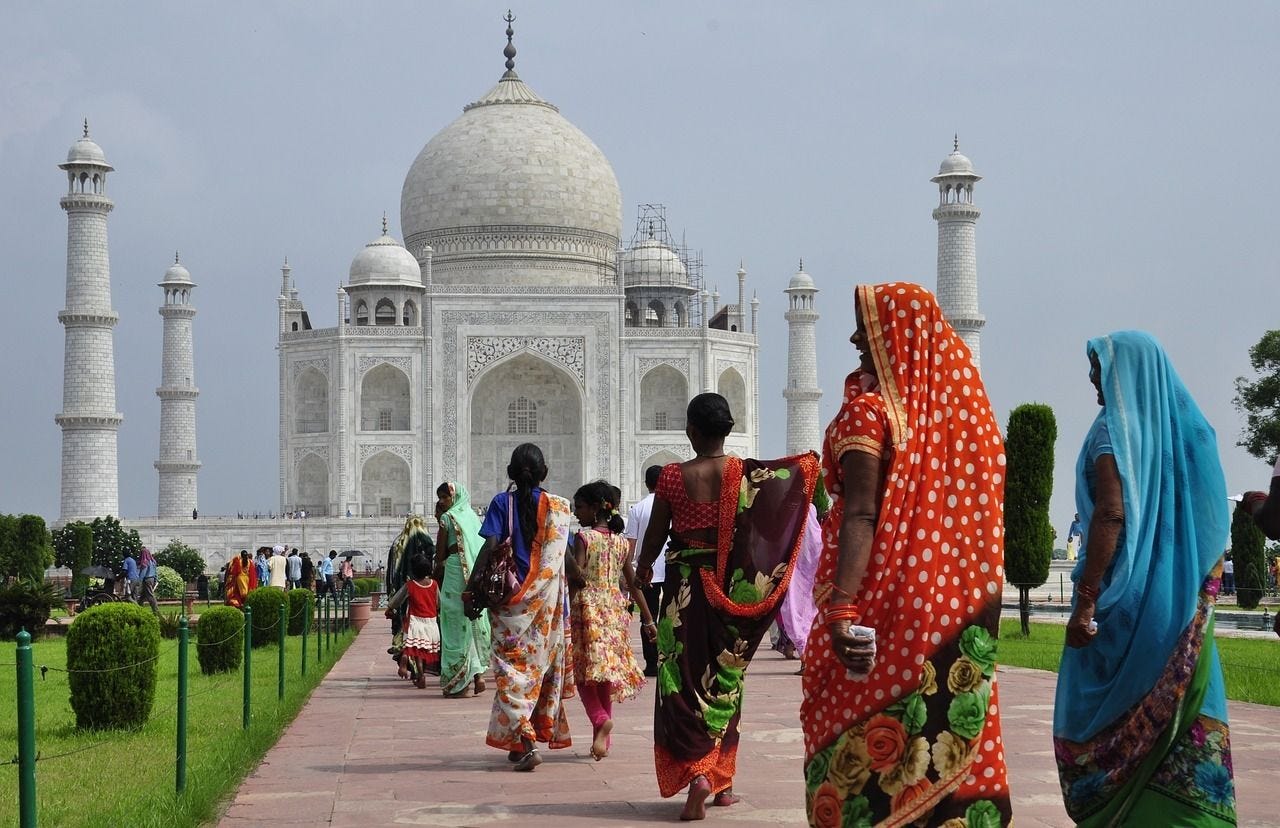 Image by Luca from Pixabay
Revenge travel may be booming, but once-popular monuments are losing their charm.
The Archaeological Survey of India estimates footfall at the country's top five monuments for domestic tourists, Taj Mahal, Red Fort, Sun Temple, Qutub Minar and Agra Fort, in FY23 was 11%-33% lower than in FY19. ​​There's also been a 50%-80% drop in the number of foreigners visiting Taj Mahal, Agra Fort, Qutub Minar, Humayun's Tomb, and Fatehpur Sikri during this period, reported Business Standard.
Travel experts put this down to people preferring remote destinations after the pandemic, poor maintenance of monuments, a dearth of fun activities around them, delayed resumption of flights to India, and a lack of overseas marketing initiatives. India shut down the last of its worldwide network of tourism promotion offices on March 31.
The Signal
After nearly three years of forced stay indoors, visiting monuments is passé. Travellers are opting for experiential—biking, trekking, camping, river rafting, and wellness—holidays. Many want unique stays closer to nature. Some cost-conscious ones are opting to travel during the rains, usually the off-season.
Travel companies are confident that footfalls at monuments will surpass pre-Covid levels in FY24 as domestic travel by road, rail, and air recovers fully. Genuine foreign tourist arrivals are also less than a third of 2019-20. Those buying packaged tours usually account for a large number in the visitors' register at monuments.
AVIATION
Wake Turbulence Of Indigo, Air India Orders
West Asian airlines, anticipating turbulence in the wake of Indian carriers Indigo and Air India planning to occupy more international airspace, want India to open up more seats to them.
The context: With Jet Airways gone, Air India struggling, and Indigo a mere fledgling, international airlines such as Etihad and Emirates dominated international routes. Indian flyers to Europe and the US preferred them, but their seat quota has remained frozen since 2015, as the government wanted to protect Air India's business. It will retain the moat until Indian carriers capture a bigger share of the international skies.
Coming rivalry: With Indigo and Air India making their intent clear by purchasing nearly 1,000 wide-bodied and long-range narrow-bodied aeroplanes, foreign carriers know a fight is inevitable. That's why they want bigger seat quotas.
Meanwhile, the competition regulator has a few questions for the Tatas about the Air India-Vistara merger.
GADGETS
Return Of The Natives
Remember Micromax, Karbonn and Lava, which once dominated the Indian smartphone market? They are coming back.
Why? Because the entry-level space that they occupied is vacant again. Chinese phones had a 32% market share in 2015, while Indian smartphones enjoyed a 68% share. As Oppo, Vivo, Realme, and Xiaomi went ahead to capture 68% of the market with their mouth-wateringly priced, feature-rich phones and marketing blitz, Indian phone makers' share dropped to less than 1%. Foreign companies still have nearly three-fourths of the market.
The opportunity: The comeback hopefuls are pricing their phones as low as ₹5,000 (~$60) with an upper limit of ₹25,000 (~$300). But the bulk of the models will be sub- ₹10,000 (~$120). The government's tax policy also favours local manufacturing as it is cheaper to import components than fully assembled gadgets.
FYI
Phew! Go on and swipe the plastic. The government will not (for now) collect tax on shopping with credit cards abroad as it planned to from July 1.
But no touching family money: The government is not happy about rich people using family offices abroad for a swish personal life. Curbs may be coming.
Another blow: BYJU'S has not got the full ₹2,000 crore (~$244 million) that asset management firm Davidson Kempner Capital committed. Why? The edtech company hasn't kept its promises, reported The Economic Times.
Charge up: The government is keeping aside a big pot of money to subsidise electricity grid battery makers.
Cleaner slate: Borrowers' have straightened out, it seems. Indian banks' net bad loans fell to a 10-year low of 3.9% of all loans in March 2023.
Export control: The US is reportedly considering adding new restrictions on exports of artificial-intelligence chips made by Nvidia, AMD, and others to China.
La Rambla calls: Activision Blizzard is heading to Barcelona, with its studio Infinity Ward which made Call of Duty.
THE DAILY DIGIT
$200 billion
The amount of Covid aid doled out by the US Small Business Administration that may have been stolen. (CNBC)
FWIW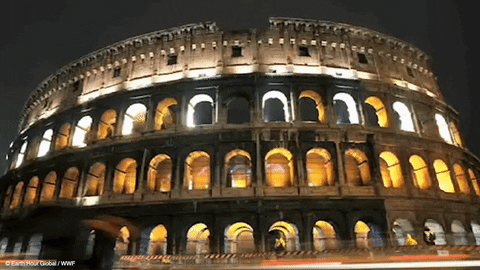 Green crimes: By definition, Ponzi schemes are bullsh*t, but this one is a little on the nose. Ray Brewer, a California man, faces prison time of at least six years for claiming to build anaerobic digesters that would turn cow manure into methane. He also promised 66% of net profits and tax incentives to investors, who were milked dry of $8.75 million. Truth is: Brewer didn't work on a single digester. When some investors called him out for fraud, he settled in Montana and assumed a new identity. Tbh, is it any surprise that a manure scheme goes to sh*t? 
Up in arms: Italy's culture and tourism ministers are in Taken mode. By this, we mean they've vowed to find and punish the tourist who defaced the Colosseum. The young, unidentified tourist could also face jail time of up to five years or $15,000 in fines for carving "Ivan + Hayley 23/6/23" with his keys. In 2014, a Russian tourist was slapped with a four-year suspended jail sentence and fined $25,000 for engraving 'K' on the Colosseum. Indian monuments have entered the chat. :| 
A tad too soon: Just days after five people died aboard a submersible that went to the site of the Titanic shipwreck, Netflix is all set to stream the 1997 blockbuster Titanic from July 1. Critics have accused Netflix of trying to capitalise on the situation in an attempt to increase viewership. The deal to stream the film was reportedly struck months ago. Just two words: it's business.