Discover more from The Signal
The Signal is a daily curated newsletter that helps you understand the latest developments in business, tech, finance, economy, and policy with sharp analysis and crisp insights thats fun to read arriving at 8AM daily in your inbox.
Over 81,000 subscribers
Tatas vs the rest
Also in today's edition: Apple @ home; Learning deficit; What'll be India's get-rich plan?; Netflix soars
Good morning! There are leaders and then there are those who redefine leadership itself. New Zealand Prime Minister Jacinda Ardern, 42, who was the youngest woman leader in the world when she took office in 2017, abruptly resigned today saying she did not have "enough in the tank". A rarity in world politics in the way she played it, which, in her own words, was "empathetic but decisive, optimistic but focused". She ended her message with, "...that you can be your own kind of leader, one who knows when it's time to go". To those who hang on to their gilded chairs by their nails, we say: watch and learn.
🎧 Calibri is winning over Times New Roman, in yet another instance. New Zealand's Prime Minister Jacinda Arden is calling it quits. The Signal Daily is available on Spotify, Apple Podcasts, Amazon Music, and Google Podcasts, or wherever you listen to your podcasts.
If you enjoy reading us, why not give us a follow at @thesignaldotco on Twitter and Instagram.
The Market Signal*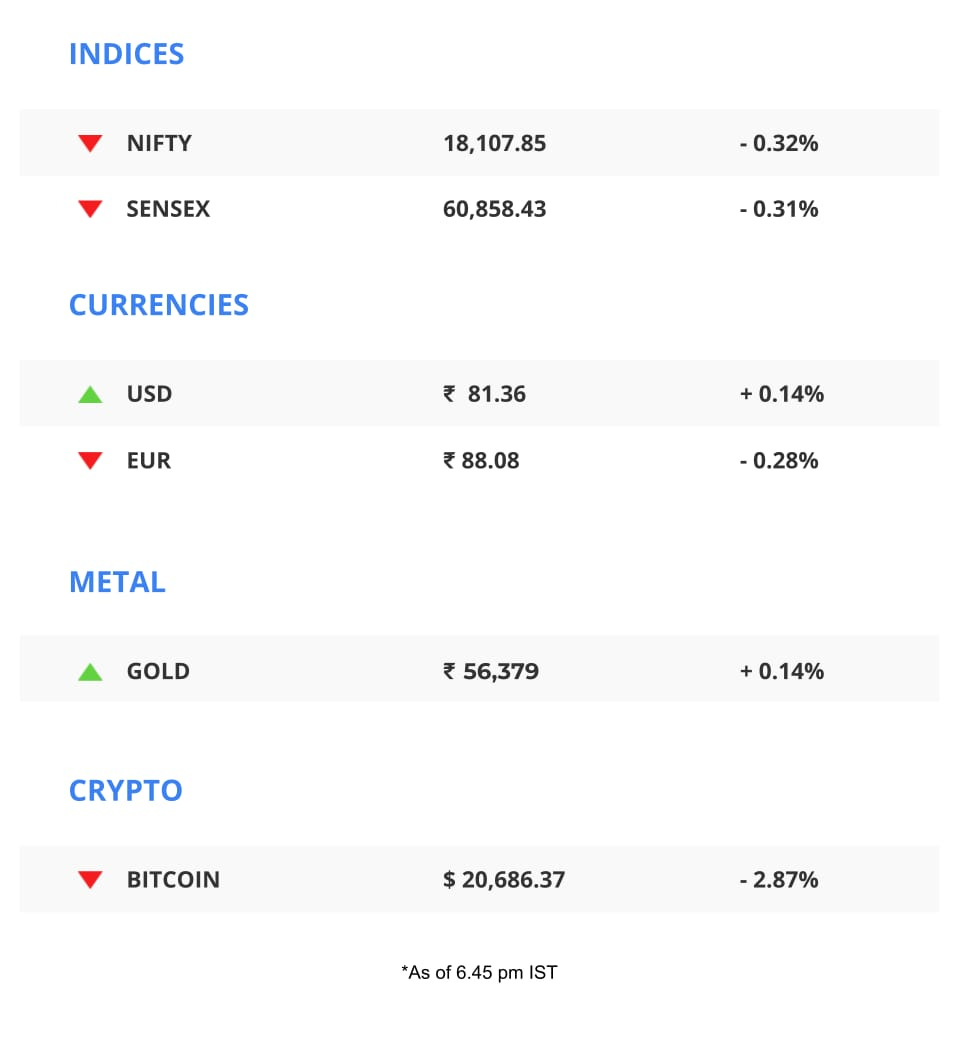 Stocks: Nicolai Tangen, chief of Norway's $1.3 trillion sovereign wealth fund, says equities will fetch very low returns for a long time. Tangen told the Financial Times that the blowback of the $30 trillion wealth destruction is yet to materialise.
The newspaper also reports that billionaire Donald Trump backer Peter Thiel's venture capital fund slipped out with $1.8 billion in returns from its crypto bets just before the markets crashed.
The real estate market meltdown in China cost Evergrande chairman Hui Ka Yan 93% of his wealth. Hui's net worth dropped from $42 billion to $3 billion, per Bloomberg.
The Economic Times says Tata Technologies is planning to tap the market with a ₹4,000 crore ($491 million) IPO.
Early Asia: The SGX Nifty rose slightly higher (+0.05%) at 7.30 am India time. The Hang Seng Index (+0.85%) and Nikkei 225 (+0.021%) also entered positive territory.
TECHNOLOGY
Apple Wants A Piece Of Your Home
Busy bee Apple launched new MacBook Pros with the M2 chip on Tuesday and followed up with new HomePods on Wednesday.
Getting more of the home: The Cupertino giant is working on a low-cost iPad-like display that can be mounted on walls or placed on surfaces to control home devices, watch videos, and do FaceTime calls. This is similar to the upcoming Pixel tablet from Google. A new Apple TV is also in the making. Delayed but still on the horizon is a combined Apple TV, smart speaker, and FaceTime camera.
Catching up in a hot market: Having stayed in its walled garden for too long, Apple has lagged behind in this space. Rivals Google and Amazon adopted Matter, a common standard for IoT devices, levelling the field and making walled gardens and ecosystems irrelevant. Now Apple is on Matter too.
NEWSLETTER
Have You Signed Up For The Playbook?
Until now, all subscribers of The Signal have been receiving The Playbook, our weekly newsletter on the business of sports and gaming. As we had informed you during its launch, The Playbook was always meant to be a special-interest publication. So, from this week, only those readers who sign up for The Playbook separately will receive it. If sports and gaming is your thing, subscribe to The Playbook for free here. It'll hit your inbox every Friday at 4 pm IST.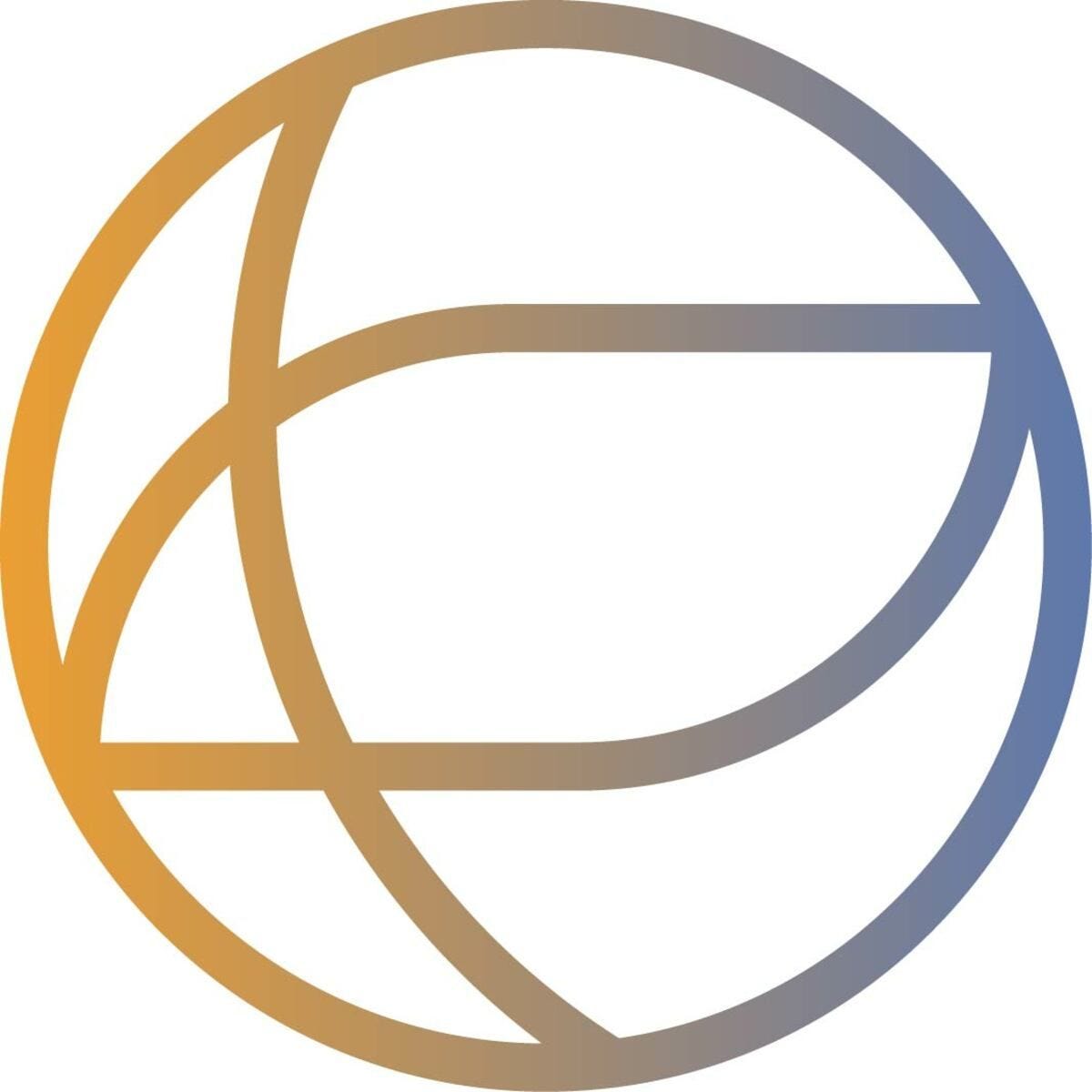 The Playbook
A weekly newsletter that deconstructs the business of sports and gaming.
EDUCATION
Dented Learning
It is well known anecdotally that children's education suffered the most during the pandemic. The extent of it has now been revealed by the Annual Status of Education Report (ASER) for 2022.
Knowledge deficit: The report says that although post-pandemic school enrolment of children aged 6-14 reached an all-time high of 98.4%, their basic reading and arithmetic skills have eroded alarmingly. In 2022, basic reading ability of children in Class 3 declined by 6.8 percentage points and that of Class 5 students by 7.6%. Arithmetic abilities, too, declined, although not as much as reading skills.
The backslide to pre-2012 levels means an entire generation of Indians will fall behind unless they quickly make up for lost time. Online classes and edtech companies have hardly been able to compensate for brick and mortar classrooms and the physical presence of teachers.
AUTO
Car War Begins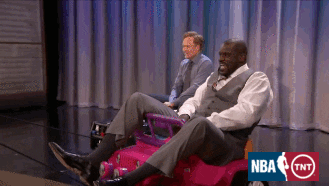 Did you hear the EV war bugle? Tata Motors has dropped the entry price of its Nexon EV, which can now also do extra miles per charge.
Rivalry: Although the company said the price cut was celebratory as it was the electric SUV's third birthday, it was not lost on anyone that the move came close on the heels—or shall we say wheels—of Mahindra rolling out the competitively priced XUV400 EV.
Tata Motors will have to watch its flanks as China's BYD and MG Motors are coming for its 85% market share.
Elsewhere, France's Renault and Japan's Nissan are restructuring their long-standing relationship for the EV era. Renault will hive off its ICE business and establish a joint venture with China's Geely with investment from Saudi Aramco, while Nissan could invest in the EV division.
The Signal
Rivalry in the EV business is good news for Indian consumers who are likely to be pampered with battery options and nifty features. Carmakers such as KIA and Hyundai had so far introduced only luxury EVs. But with the entry of Chinese carmakers, competition in the lower-priced segments will heat up.
Nissan and Renault, which also have a significant presence in India, bring a new element to the auto transition market. The Renault-Geely partnership, codenamed Horse by the former and Rubik by the latter, and in which Aramco will likely pick up a 20% stake, a global first by an oil producer, will develop efficient petrol engines and hybrid cars. 
UNION BUDGET
The Century Plan
Consulting firm EY has predicted that India will be a $26 trillion economy and its per-capita income will top $15,000 in 2047 when the country completes 100 years of Independence.
India's potential is based on digital transformation, breakthroughs in energy transition, and accelerated pace of reforms, the consultancy said. The industry expects at least some of the reforms to be revealed in the upcoming Union Budget.
Big push: The government might increase allocations for its production-linked incentive schemes, a big lure for foreign investments. Along with sops for industry, new centrally sponsored schemes and social sector initiatives are on the anvil. So are changes in income tax rates.
Context: This will be the last full Budget before the 2024 general elections and nine state elections in 2023. That means the spending should look impressive without punching a hole in the government's pocket. Tough ask.
STREAMING
It Ads Up For Netflix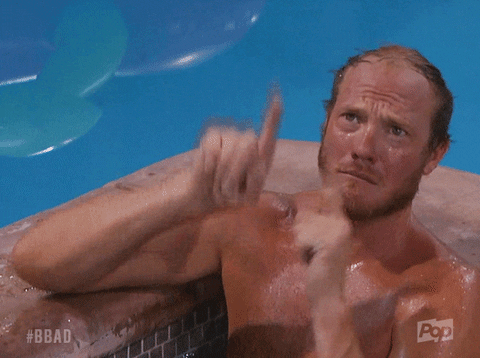 Surprises book-ended 2022 for Netflix. The streamer, which had seen subscriber erosion in the first two quarters, ended the year adding 7.7 million subscribers and a 1.9% bump in revenue in the last quarter.
Plot twist: Reed Hastings, founder and co-CEO, has moved up to become executive chairman. Greg Peters, who was instrumental in implementing an ad-supported video on demand (AVOD) tier, has become co-CEO with Ted Sarandos. Junking shibboleths to quickly flip to AVOD appears to have paid off even though some analysts had expected adoption to be slow.
The company appears to have added subscribers in the new tier instead of existing ones switching, perhaps a result of a crackdown on password sharing. A survey had said only 5% of Netflix subscribers wanted to downgrade to AVOD. Earlier, Netflix could not deliver to some advertisers' expectation of viewership and had to return money to them.
FYI
Out of fashion: Chinese ultra-fast-fashion retailer Shein is in talks to raise $3 billion in funding at a valuation of just $64 billion. The figure is way lower than the $100 billion it was once valued at.
Contagion: After collapsing FTX smothered BlockFi, crypto lender Genesis may file for bankruptcy this week, according to Bloomberg.
Jackpot: Walmart-owned PhonePe has raised $350 million in a fresh round of funding from private equity major General Atlantic, putting its valuation above $12 billion.
No smiley: Amazon has no money for charity, it seems. The tech giant is shutting down its AmazonSmile charity program next month.
Pay up: The Supreme Court on Wednesday quashed Google's appeal for interim stay on the National Company Law Appellate Tribunal's order asking it to deposit 10% of the ₹1,338 crore penalty imposed by the Competition Commission of India. It's allowed a week to pay up though.*
Jugaad: Uber wants automakers to build cheap EVs suited for delivery and ride-hailing. They could be three-wheeled with boot space. Er, ever heard of auto rickshaws?
(*This line has been updated for clarity and a typo. An earlier version had put this number at ₹1,338-crore crore. We regret the error.)
THE DAILY DIGIT
$12,000
The amount left in Olympic sprinter Usain Bolt's account after he was scammed of $12.7 million. (Bloomberg)
FWIW
Under the hammer: Meet Kim Kardashian, the fashion collector. The reality TV star just snapped up Princess Diana's 1920s amethyst pendant for $197,453, no less. The bid for the Attallah Cross comes soon after she slipped into Marilyn Monroe's form-fitting dress at the 2022 Met Gala. We aren't over the fact that she got away with permanently damaging the iconic gown. Our only solace here: the necklace is a one-size fits all.
Bot attack: There's a new chessbot that's finding fans all over. In fact, ever since Chess.com introduced the wide-eyed bot called Mittens, a lot more people have logged in, beating even the buzz that Netflix's The Queen's Gambit created for the game. Mittens deserves to be smug because the bot lets you know that you've erred, predicts your next moves, and sometimes, quotes Friedrich Nietzsche. So far, Mittens has managed to humble even the pros. Five-time US champion Hikaru Nakamura has just about managed to draw against the AI bot. In case you're wondering, here's the link.
It's getting hot: We should be worried. The effects of global warming have come to Greenland. Temperatures in the region have hit the warmest in 1,000 years. According to a study published in the scientific journal Nature, 2001-2011 was the warmest decade and 1.5°C hotter on average than the 20th century. Since then, it has witnessed an unexpectedly hot spring in 2019, and then rain in 2021.