Discover more from The Signal
The Signal is a daily curated newsletter that helps you understand the latest developments in business, tech, finance, economy, and policy with sharp analysis and crisp insights thats fun to read arriving at 8AM daily in your inbox.
Over 81,000 subscribers
Tata's limitless buffet
Also in today's edition: Good medicine; Hurdles down under; Twitter has a popularity problem; Nvidia's golden streak
Good morning! Good morning! When he inaugurates the new Parliament building this Sunday, Prime Minister Narendra Modi will be following in the footsteps of Jawaharlal Nehru, the first Prime Minister of India. Modi will receive a sengol (a golden sceptre) in a reprisal of a ritual used to symbolise imperial power transfer in the Chola empire many centuries ago. The last time the ceremony was enacted was on August 14, 1947, when the last British Viceroy of India, Lord Mountbatten, passed the sceptre to Nehru. While there is no power transfer happening now, the Business Standard reported that PM Modi wanted a ceremony befitting the new seat of Indian democracy. The sengol is to be installed next to the Lok Sabha Speaker's seat. There is already a furore with the opposition saying protocol demands that the President inaugurate the new building.
🎧 Twitter could be turning into a right-wing social network, thanks to Elon Musk. Also in today's edition: Why are Indian filmmakers struggling to produce good movies in 2023? Listen to The Signal Daily on Spotify, Apple Podcasts, Amazon Music, Google Podcasts, or wherever you get your podcasts.
The Signal is now on Telegram! We've launched a group — The Signal Forum — where we share what we're reading and listening through the day. Join us to be a part of the conversation!
Today's edition also features pieces by Dinesh Naraynan and Srijonee Bhattacharjee.
If you enjoy reading us, why not give us a follow at @thesignaldotco on Twitter and Instagram.
The Market Signal*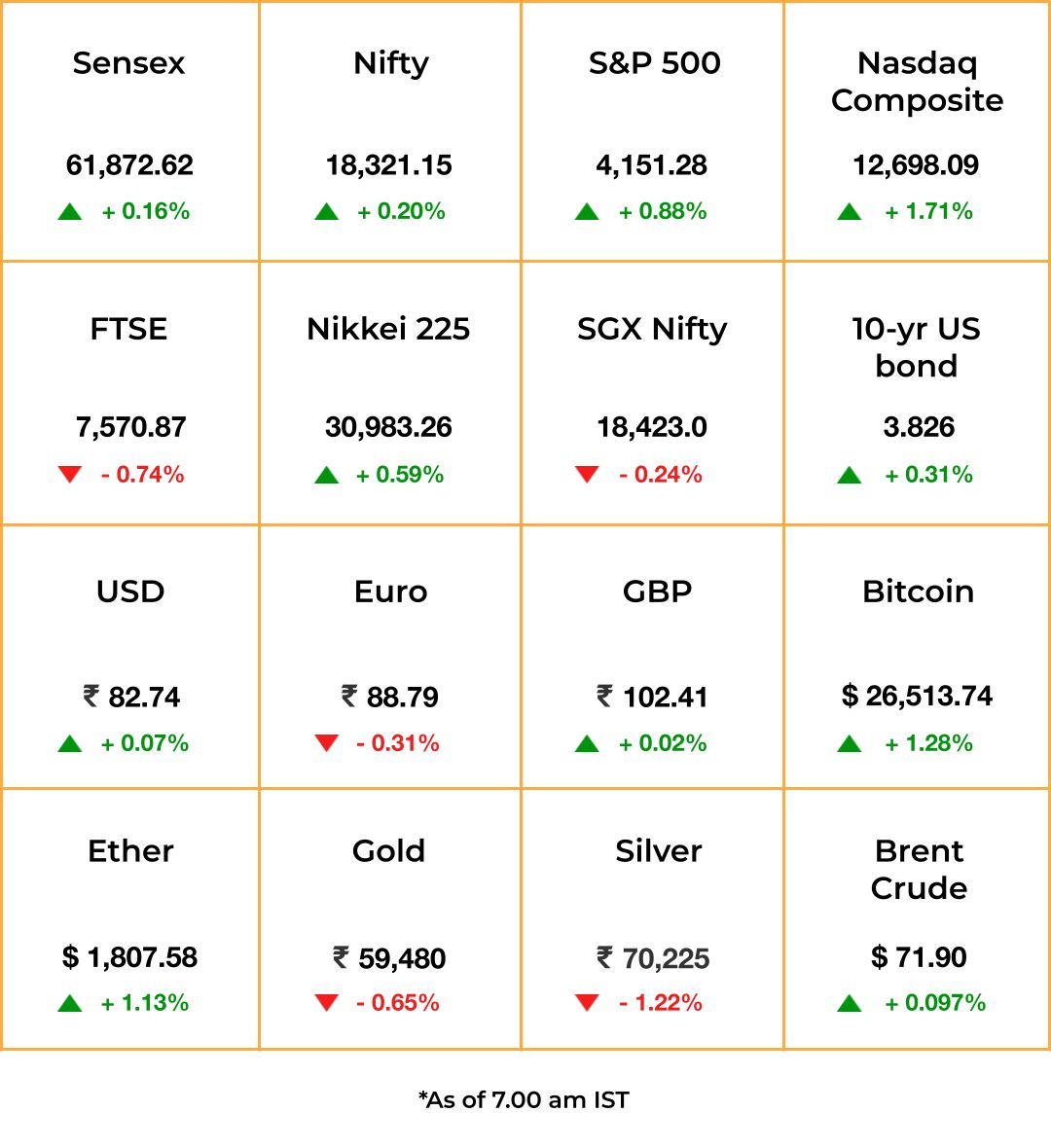 Stocks & economy: Jitters around the debt-ceiling negotiations are subsiding and investors are optimistic that, like in the past, the two parties will agree to push the ceiling up before time runs out. No deal in hand yet, but legislators may work through the extended weekend.
While the US government's cash piles plummeted and it borrowed from markets at a premium, Reuters reported that negotiators were close to signing a deal to raise the ceiling for two years.
European shares slipped as Germany tipped over into a recession in January-March. In the US though, even as the likelihood of another rate hike rose, investors are rushing back (bad call, Cathie) to tech stocks betting on the promise of generative AI. Indian peers may share the spirit today.
Investor action at the monthly futures expiry on Thursday hinted that a bullish run was on the anvil. After a muted start, shares may rise today.
PHARMA
Good Things May Come In Small Packages
You could soon buy "loose" or smaller packs of tablets as prescribed by your physician. The Consumer Affairs Ministry may officially ask pharma companies to do away with selling the entire strip.
Say what?: According to chemists, selling loose tablets means the pack may not always retain the batch number, manufacturing, and expiration date—details that highlight the drug's efficacy. Besides, it is an offence for chemists to store cut strips. The Ministry has suggested perforating blister packs so that it's easy to tear away tablets, and add essential details on the back of each pack.
Hiccups: E-pharma companies are already in the government's bad books owing to data privacy issues and the sale of meds without prescriptions. They could face a further margin squeeze with this development.
INDIA-AUSTRALIA RELATIONS
Dark Side Of The Bridge
India and Australia signed a Migration and Mobility Partnership Agreement to promote the exchange of students, graduates, researchers, and businesspeople.
"This will further strengthen our living bridge," Indian Prime Minister Narendra Modi remarked after inking the pact with his Australian counterpart Anthony Albanese.
No red carpet: Yet, while they were signing the agreement, universities in Victoria and New South Wales were stamping a ban order on students from some Indian states for visa fraud, which is at an all-time high. So are visa applications. Australia now rejects one in four student applications from India because they are fake. Federation University is the latest to ban students from Punjab, Haryana, Jammu and Kashmir, Uttarakhand and Uttar Pradesh.
Modi's three-day tour Down Under ended with an event at Qudos Bank Arena in Sydney which the diaspora—now 750,000 strong—packed to the rafters.
FMCG
A Game Of Hungry Hippos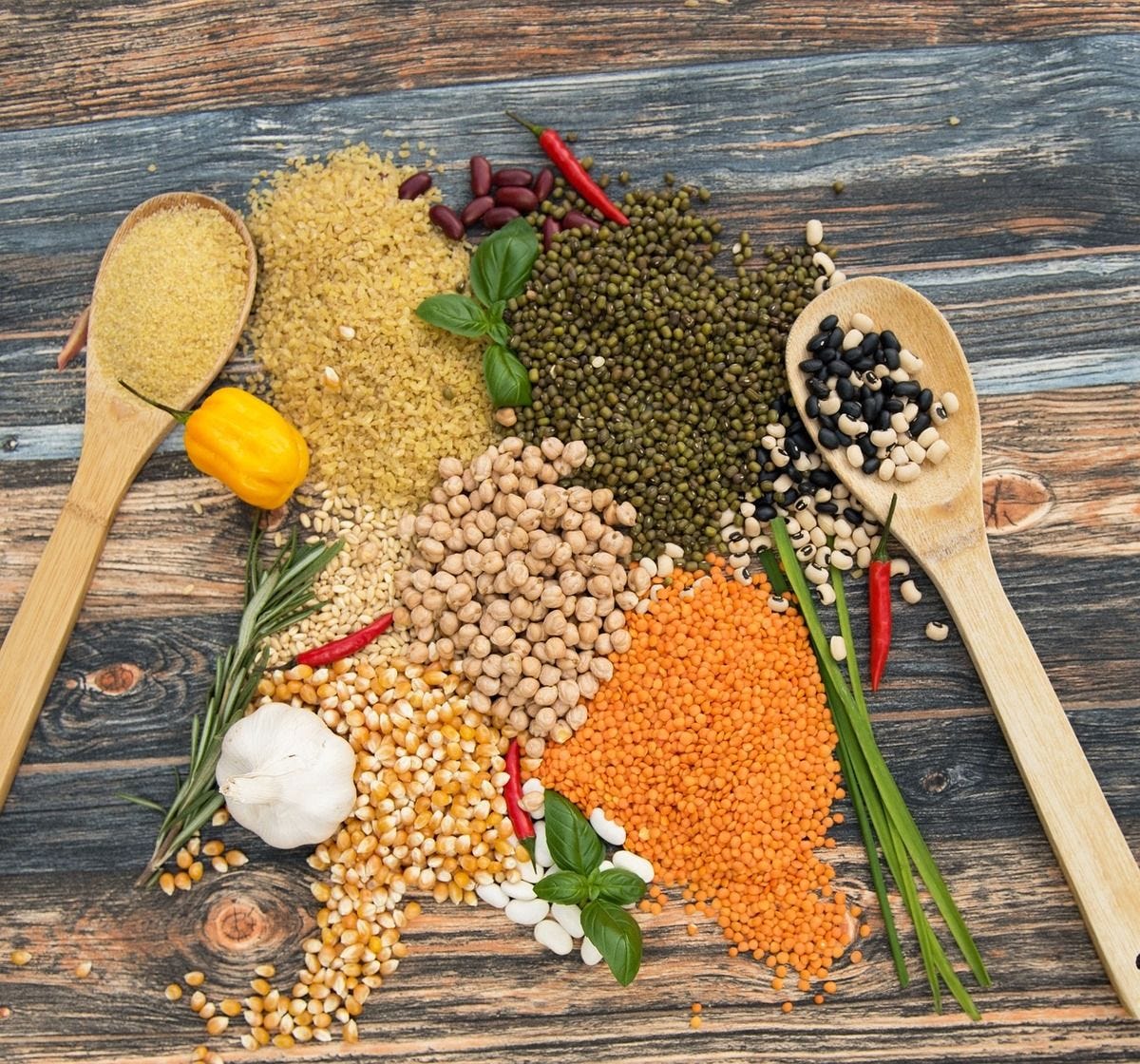 Image by yilmazfatih from Pixabay
Consumer goods conglomerates are expanding hungrily. Tata Consumer (formerly Tata Chemicals) is banking on five packaged food categories to grow. And it is willing to spend on acquisitions to get there, Tata Consumer's MD Sunil D'Souza said.
Familiar levers: The company has zeroed in on staples (packaged pulses and spices), beverages, ready-to-eat meals (including breakfast cereals and snacks), and plant-based protein supplements. Currently, its biggest brands are in packaged tea, coffee, and salt—all nearly nationwide, but in fairly low margin categories. Tata Consumer already has a few acquisitions, including ragi-based food brand Soulfull (2021) and South African tea brand Joekels (2022). It was also about to acquire packaged water brand Bisleri, but the deal was called off.
The Signal
Much like Hindustan Unilever, Tata Consumer is building a packaged food portfolio that targets premium, higher margin categories. Because food is a very regional business, no brand apart from Maggi has become certifiably 'national' in India.
From tea to edible oil to snacks, every segment has a local dominant player. For Tata to scale up aggressively, acquiring smaller challenger brands will be the easiest way to get there. In the ongoing funding winter, several VC-backed, direct-to-consumer brands are also on the block or looking for a strategic investor. Tata Consumer's rival Marico Ltd has also been growing its premium, high-margin business by acquiring such brands. The latest was healthy foods brand True Elements, acquired last year.
SEMICONDUCTORS
A Rally Like No Other
Move over Apple, Nvidia now holds the record for the biggest one-day jump of any US company. Its stock rocketed 29% (totalling $219 billion, versus Apple's $191 billion in November 2022) after it reported $11 billion in sales for the current quarter—exceeding Wall Street's expectations of $7.2 billion. At the time of the rally, Nvidia was inching towards a $974 billion valuation.
This is a welcome reprieve from the pandemic-era supply chokehold that had kneecapped semiconductor giants. And it's all thanks to generative AI.
Nvidia's data centre revenue has overtaken gaming division revenue of late as the company designs advanced chips and solutions for AI frontrunners such as Microsoft and Google.
But: Nvidia chief Jensen Huang has warned that Washington's chip sanctions against Beijing would cause "enormous damage", since China is one of the world's biggest chip markets. South Korean giants SK Hynix and Samsung have echoed the concern.
TECH
Twitter Fails Livestreaming Litmus Test
The bird app literally cannot handle popularity. Twitter hiccuped and hobbled as 600,000 users tuned in to hear Florida governor Ron DeSantis announce his 2024 US Presidential campaign live on Twitter Spaces. The platform recovered only after a smaller audience of 275,000 returned to a refreshed event.
Why does this matter?: Platform stability is critical for a company that's been trying to win back advertisers ever since Elon Musk acquired Twitter and fired 75% of staff, including people who oversaw cloud storage and server reliability.
As we saw with Netflix's Love Is Blind gaffe, even (video) streaming giants are struggling to host livestreamed content. Twitter couldn't handle livestreamed audio. Its new CEO Linda Yaccarino, who already has her work cut out, will have to address this as US Presidential contenders, including incumbent Joe Biden, increase political ad spending in the run up to the 2024 elections.
FYI
Hit refresh: The Internet and Mobile Association of India has appointed Dream11 co-founder Harsh Jain as its chairman after an internal election that saw big tech executives make way for executives of Indian startups.
Strategic time out: The Board for Control of Cricket in India might delay the issuance of tender for rights to matches played in India until the conclusion of the high-profile Sony-Zee merger.
Bloodbath: Meta continued its planned layoffs by firing 6,000 people globally. Among those impacted were part of its business and operations teams. Two directors in Meta's India unit were also fired.
In the bag: Reliance Consumer Products, a Reliance Retail subsidiary, has completed its acquisition of Lotus Chocolate Company Limited, taking a 51% stake in the Hyderabad-based firm. SaaS company Snowflake also acquired search engine startup Neeva as part of its AI push.
Hold it, play it: Sony is officially working on Project Q, a handheld PlayStation device that will allow users play PS5 games by streaming over WiFi.
Der Rezession: Germany's economy entered recession after shrinking in the first quarter of 2023. Its industrial production fell in the March quarter, while inflation continues to rise.
Relief: India has doled out tax exemptions to angel investors from 21 countries, including Canada, Australia, the UK, and the US. However, Singapore, the UAE, and Mauritius among others have been barred from the list.
THE DAILY DIGIT
482,000,000
The record number of viewers who tuned in to watch the live broadcast of the first 66 matches of IPL 2023 on the Disney Star network. (The Economic Times)
FWIW
Whose butter chicken is it anyway?: Moti Mahal owner Mokha Singh may have invented the ultimate comfort dish, butter chicken, in Peshawar in the 1920s. But it was Kundan Lal Gujral and Kundan Lal Jaggi who brought it to Delhi during the partition. The duo started a restaurant with Singh's blessings to use the Moti Mahal logo in 1947. According to our friends at Reading Room India, a Bengali customer asked for chicken curry at Delhi's Moti Mahal. Gujral suggested cooking the leftover tandoori chicken in tomato gravy, spices, and butter. By the 1950s, former Indian Prime Minister Jawaharlal Nehru, US President Richard Nixon, and even the late Queen Elizabeth II had travelled all the way to Delhi for a bite of the much-hyped dish. However, Jaggi disputes the origin of the dish, alleging that he invented it. Jaggi's grandson Raghav Jaggi now runs a restaurant called Daryaganj, which lays claim to the OG butter chicken. Who do you think are the rightful owners? Let us know in our Telegram group!
Sniffle season: Did you know that people in the US spend over $3 billion every year on allergy treatments and medications? Whether or not climate change is to blame, this year's pollen levels—which usually leave people's noses and sinuses in a funk between April and June—are affecting Americans' productivity. More employees than ever are beset by coughs, sneezes, and wheezes than those who came to the job in 1990 due to the pollen season being pushed back, per The Wall Street Journal. If this isn't reason enough to adopt a hybrid working system, what is?
Weekday breather: Speaking of the US, Americans are warming up to the idea of all-week brunches. If you ask us, this isn't just an American thing; because eateries, bars, and pubs become cacophonous over weekends, working professionals are increasingly stepping out for weekday brunches and cocktails/mocktails. Over in the US of A, people are stepping out midweek to treat themselves to Hennessy margaritas, salmon croquettes, Eggs Benedict, grits, and butter waffles. Wednesdays and Thursdays are the new weekends. We're all for it, tbh.