Discover more from The Signal
The Signal is a daily curated newsletter that helps you understand the latest developments in business, tech, finance, economy, and policy with sharp analysis and crisp insights thats fun to read arriving at 8AM daily in your inbox.
Over 81,000 subscribers
Trembling flights are here to stay
Also in today's edition: Goldman sucks; MG Motor's many Indian suitors; Act one, EU's AI regulation; Bike taxis skid off the roads
Good morning! You'll soon be able to literally binge on Netflix. The streaming giant is going experimental pro-max in a bid to double down on its IP. It's expanding into....the restaurant business, per Bloomberg. Called Netflix Bites, its first-ever pop-up restaurant will open in Los Angeles on June 30. An "elevated dining experience," the restaurant will include food from its hit series, including Iron Chef, Chef's Table, Nadiya Bakes, and Nailed It, among others. cough Will there be a crackdown on sharing food too? cough
The Signal is now on Telegram! We've launched a group — The Signal Forum — where we share what we're reading and listening through the day. Join us to be a part of the conversation!
Today's edition also features pieces by Soumya Gupta, Srijonee Bhattacharjee, Jaideep Vaidya and Julie Koshy Sam.
If you enjoy reading us, why not give us a follow at @thesignaldotco on Twitter and Instagram.
The Market Signal*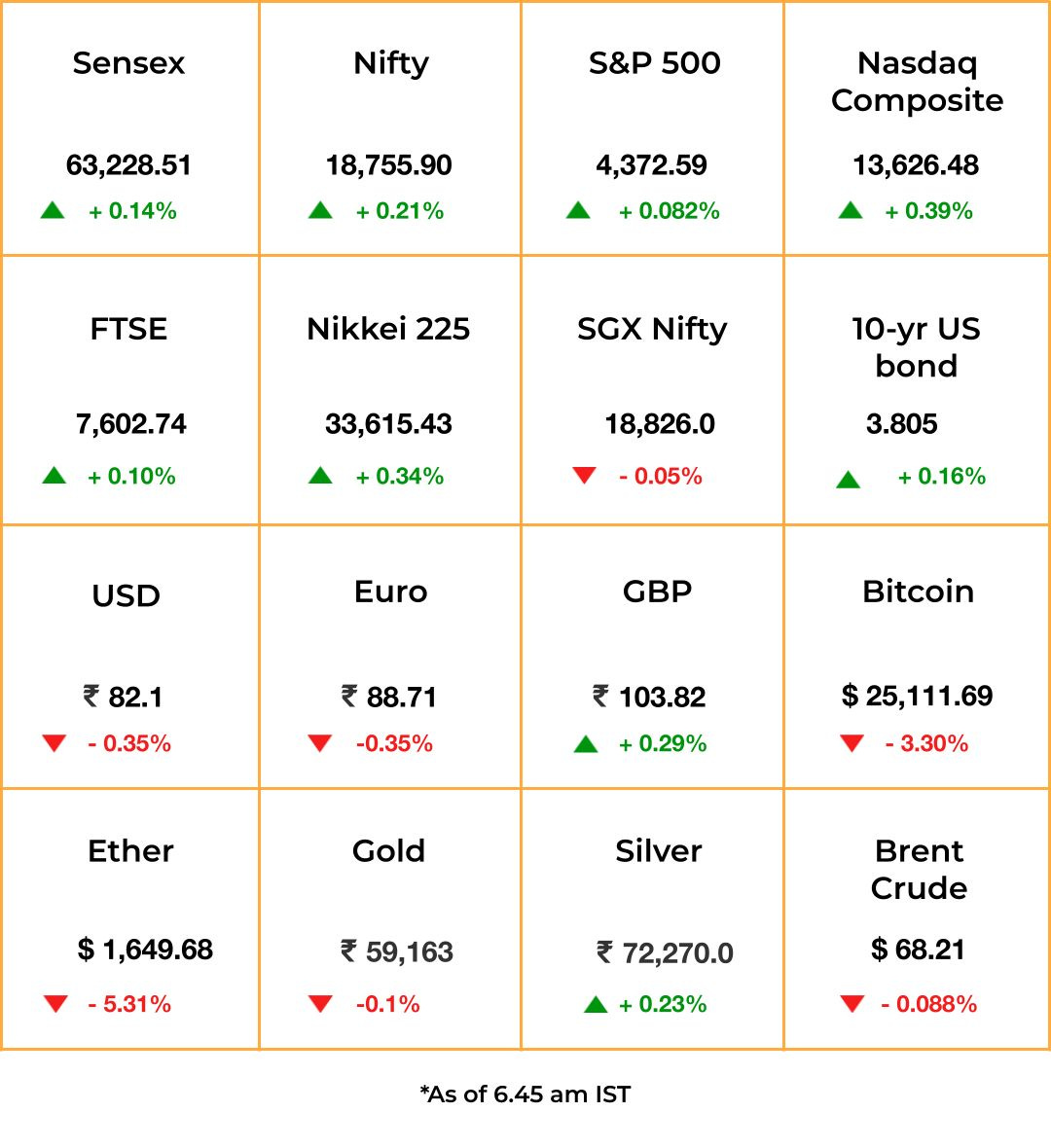 Stocks & economy: The US Fed chose not to hike rates at one of its most widely anticipated policy meetings in recent times but implied two more 25-bps hikes this year.
The hawkish approach damped appetite for equities and US share indices bore the brunt. Indian shares may start the day a tad higher but might soon see some correction. Although hovering close to lifetime highs, the Nifty needs a more decisive shove to recapture them.
Investors were slightly puzzled as they found the Fed Chair's statements and projections at odds. While the latter implied rate cuts in 2024, Powell said they were a couple of years away.
Focus now shifts to upcoming Chinese data. China followed up Tuesday's short-term rate cut with a 10 basis point cut in the 1-year rate on Thursday. The government is holding huddles with industry experts for advice on revitalising the economy.
AVIATION
Turbulence, Clear And Present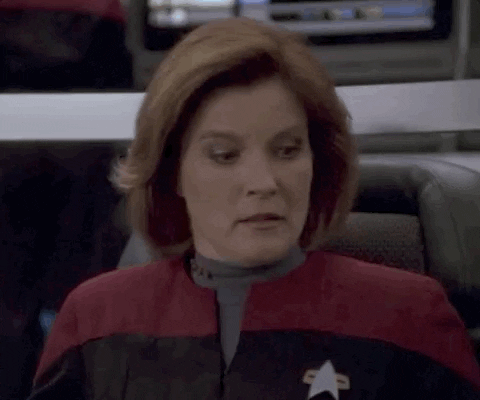 There is a threat in the air, and climate change is abetting it. A new study has found that clear air turbulence (CAT) has markedly increased along major air routes worldwide.
Air turbulence is already costing airlines a lot of money. But CAT, caused by differing speeds of criss-crossing winds, is raising the stakes.
Turbulent Air India: Flyers, meanwhile, cannot catch a break it seems, whether the Indian government runs it or the Tatas. The airline has been plagued by cancellations because of an ageing fleet and inadequate staff. Air India has already cancelled six international flights and delayed 14 more in the last six weeks.
Regional wings: Hopefully, that won't be the case with newcomers. Close on the tail of Fly91 getting government clearance to run regional air services, Guwahati-based Jettwings Airways is preparing to provide regional connectivity in the North East and eastern parts of the country.
🎧 Climate change is responsible for increasing turbulence in airplanes. Also in today's edition: Goldman Sachs is going through a rough patch. Listen to The Signal Daily on Spotify, Apple Podcasts, Amazon Music, Google Podcasts, or wherever you get your podcasts.
BANKING
David Can't Scratch And Win
Matt Taibbi once described it as the "great vampire squid wrapped around the face of humanity, relentlessly jamming its blood funnel into anything that smells like money". But now, Goldman Sachs is getting crusty.
It has nothing to do with Taibbi's stinging 2010 Goldman profile in Rolling Stone in the aftermath of the Global Financial Crisis, but everything to do with what the bank was—a club of cowboy dealmakers with deep pockets. That club is coming apart as David Solomon, CEO since 2018, tries to shake up partner traditions and paychecks. Miffed suits are taking aim at Solomon's hobby, DJing at nightclubs. It has also not helped that his foray into digital consumer banking, with the acquisition of GreenSky, flopped.
Under Solomon, Goldman Sachs, has, however, expanded its back office in Bengaluru. It is now the bank's second-biggest office outside New York.
ARTIFICIAL INTELLIGENCE
Finally, A First Step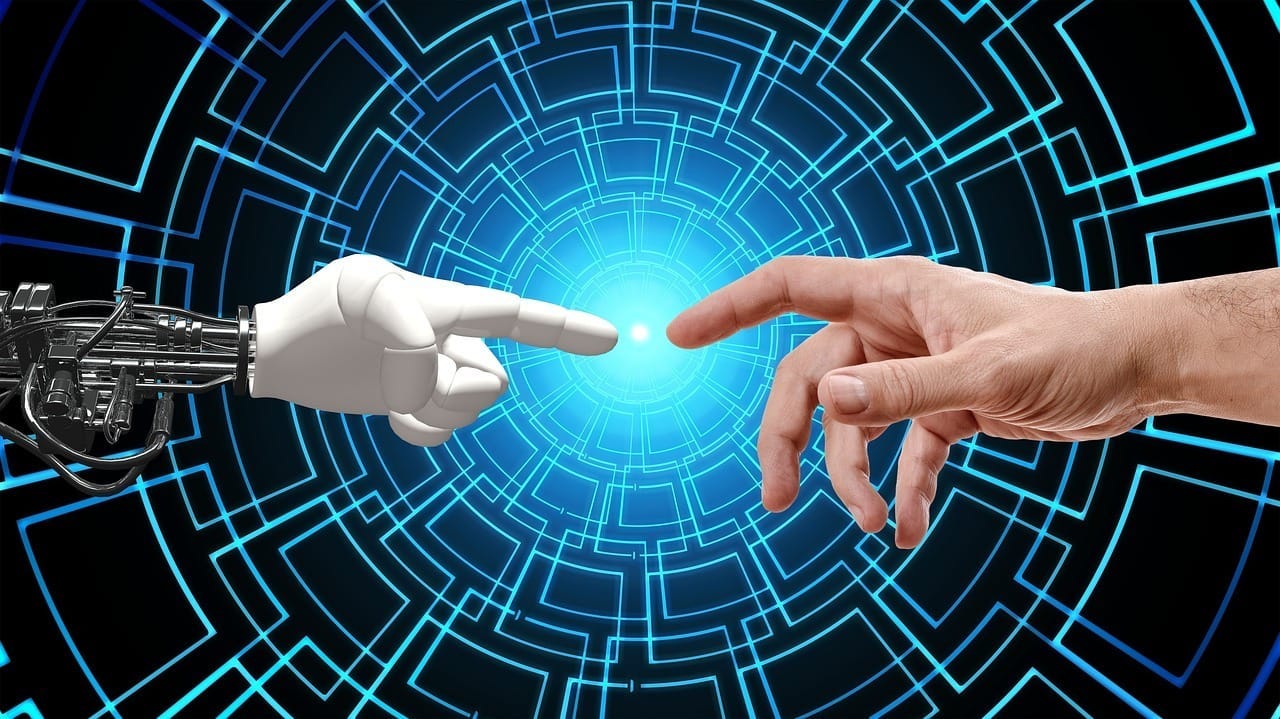 The bloc that set an example with the General Data Protection Regulation (GDPR) is doing so again—this time, with AI. After all, isn't this what OpenAI chief Sam Altman, who's travelling the world as a self-appointed ambassador for AI regulation, wanted?
What are you talking about?: The EU's proposed AI Act. It identifies four risk tiers, from minimal to unacceptable. While AI for video games and spam filtering is acceptable, "predictive policing" and surveillance isn't. Violations will attract fines of up to $33 million or 6% of a company's annual global revenue. Companies must also specify if their generative AI systems use copyrighted material.
Tangent: The Wall Street Journal reports that OpenAI and investor Microsoft are butting heads over clients and access to the inner workings of ChatGPT. Microsoft also integrated OpenAI's GPT-4 language model into Bing search despite being asked to go slow.
The Signal
Transparency over the use of copyrighted material—a bone of contention in generative AI—means that content creators will be notified if their material is copied and allowed to seek redress.
Member states already aren't seeing eye to eye on the Act, which may not manifest before 2026. But the EU is the first jurisdiction to establish rules—a big deal because the continent's minimum standards for tech typically inspire regulations elsewhere.
Google has already delayed the launch of its AI chatbot, Bard, in the EU. It's too early to determine how effective the AI Act could become, but this is a start, nevertheless.
AUTO
Great Wall of India
After smartphones, India is coming for Chinese car companies.
JSW Group chairman Sajjan Jindal may acquire a 48% stake in the Indian arm of China's MG Motor. The automaker's Indian employees and dealers will pick up a 5-8% stake, and Chinese parent SAIC Motor will be a minority shareholder. Mahindra & Mahindra and Ashok Leyland are also in the race, per Business Standard.
Dashed expectations: It's not that MG Motor has been struggling here. SAIC has invested over ₹5,000 crore (~$610 million) in India. Its proposal for more has been held up since 2020.
In May, SAIC said it would dilute its stake in MG Motor and invest ₹5,000 crore in an EV manufacturing plant in India. Meanwhile, MG Motor's India sales are on fire. In the year ended March 2023, it sold over 48,000 units, more than double what it sold three years ago.
MOBILITY
A Never-Ending Saga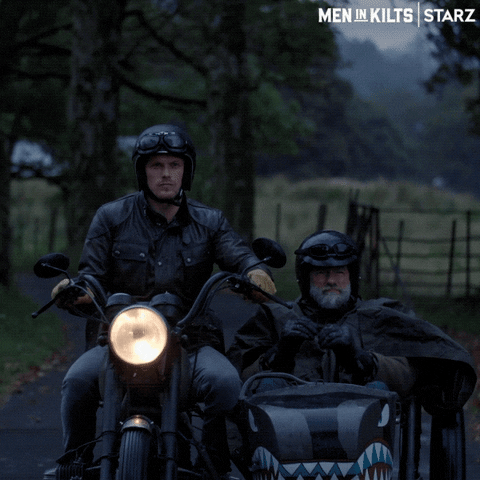 If you live in Delhi or Bengaluru and like the convenience of a bike taxi in chockablock traffic, we've got some bad news.
On Monday, India's Supreme Court reinstated a ban on bike taxis in the national capital. And now, the state governments in Delhi and Karnataka are already sharpening their blades.
The Economic Times reports that the Delhi government will begin impounding bike taxis if they continue operating. Meanwhile, the Karnataka government will approach the state high court seeking to remove a stay order that restrained authorities from acting against bike taxis in Bengaluru. Maharashtra has also banned these services, offered by the likes of Rapido, Ola, and Uber.
Background: The three state governments' main concerns, officially, are private vehicles being used for commercial operations, passenger safety, and pollution. But it has also been reported that autorickshaw and taxi unions have considerable political clout. The solution? Apparently, electric bike taxis. 🤷
FYI
Dry powder: Lee Fixel, the former Tiger Global honcho, is raising $1.5 billion for his venture capital firm Addition. The current raise will be Fixel's fifth fund in nearly four years.
Bots, please: Indian IT services firm Happiest Minds is seeking to hire 1,300 software engineers to build out its AI business. The company is in talks with Microsoft for "better access" to ChatGPT, as demand for chatbots grow.
Hail Mary: Telecom major Vodafone India has proposed a business revival plan that includes an infusion of ₹14,000 crore ($1.7 billion) from existing promoters. In the UK, Vodafone is merging with Three to create the country's biggest mobile network.
Slamming the brake: New Zealand is officially in recession after its cyclone and flash floods-hit economy shrank in January-March 2023.
Upping the ante: The European Union has formally charged Google for alleged antitrust violations in its core advertising business. Should these charges be upheld, it could threaten a breakup of Google's advertising sales services.
Coming soon: Maruti Suzuki will launch its most expensive car in India in July, costing ₹20 lakh (~$24,000). Called Invicto, the car is a seven-seater multi-purpose vehicle (MPV).
Share of the pie: European insurer Zurich Insurance Corp is in talks to acquire up to a 51% stake in Kotak General Insurance for around $400 million.
THE DAILY DIGIT
56%
The percentage of Indians who rely on YouTube for news among social networks. About 47% share news via social networks, messaging, or email. (Reuters Institute Digital News Report 2023)
FWIW
What's love got to do with it?: South Korean marriages may have slumped to a record low, but popping the question is becoming an expensive affair. Staging a proposal in a fancy hotel suite is pretty much the norm. The proposals feature a marry me sign with flowers, balloons, and a designer handbag or jewellery. Five-star hotels are capitalising on the trend. Of course, the social media trend has put a strain on finances. According to a local matchmaker, 40% of women in a survey expect a wedding proposal at a hotel. More than a third of men surveyed have financial burdens on their minds while wanting to propose. Not a bed of roses, if you ask us.
In related news: According to the Organisation for Economic Cooperation and Development (OECD), South Korea worked 200 hours more than the average developed nation in 2021. Now, South Korean conglomerate Samsung is giving its staff one Friday off each month in an effort to make work flexible and retain talent. This comes after its rival SK Hynix kickstarted the trend last year if its staff worked for more than 40 hours a week. Hopefully, this arrangement will encourage employees to prioritise that much-needed work-life balance. Our two cents: watch and learn.
Go slow: Ride-hailing app Uber had humble ambitions to take on Japan as part of its global expansion. It put in billions of dollars and even aims to house every taxi in the world by 2025. But Japan's 'Taxi Prince' Ichiro Kawanabe has put a dent in its plans. Japan's biggest taxi company, Go, is giving Uber sleepless nights. And while tourists still prefer Uber, Go is still the favourite among locals. Per Bloomberg, the startup controls over 70% of the domestic market, beating Uber, Didi Global Inc., and even Sony's S.Ride. Something about David taking on Goliath...