Discover more from The Signal
The Signal is a daily curated newsletter that helps you understand the latest developments in business, tech, finance, economy, and policy with sharp analysis and crisp insights thats fun to read arriving at 8AM daily in your inbox.
Over 81,000 subscribers
Terra should've listened to Mark Cuban
Also in today's edition: House of e-tailers; Out of the President's shadow; IPL saves Disney; Tesla heads to Indonesia
Good morning! Apple is no longer the world's most valuable company. Financial Times reports that the world's largest oil producer, Saudi Aramco—whose market cap touched $2.42 trillion versus Apple's $2.41 trillion—regained the accolade it had lost in 2020. Aramco's shares have risen ever since oil prices rallied due to a shortage of Russian crude. Perhaps data isn't the new oil just yet.
The Market Signal* 
Stocks: Benchmark indices continued to be squeezed in a tightening bear grip that has seen the Sensex shed 5500 points in one month. Most sectoral indices were also in the red on Thursday. Skyrocketing retail inflation and prospects of lower GDP growth are likely to add to the negative sentiment as the RBI will be under pressure to raise interest rates.
Early Asia: Equities rose sharply pushing the Nikkei 225 up more than 2.5% and the Hang Seng 2%. The Nifty was trading 2.1% up in Singapore at 7:50 am India time.
E-COMMERCE
Walled Gardens Open To ONDC's Public Square
The government is a step closer to creating an open platform for e-commerce just like it did for payments. Big online retailers such as Amazon, Flipkart and Reliance Retail are ready to jump on board the Open National Digital Commerce (ONDC) platform. 
Ancillary services providers such as Flipkart's logistics arm Ekart and payments company PhonePe, Reliance's pick-up and delivery firm Dunzo, and Paytm have already plugged in to the fledgling system. 
The ONDC is positioned as a democratic platform such as the United Payments Interface which brings together the buyers and sellers who are now exclusive to the private platforms. Although positioned as a platform that will promote healthy competition while preventing walled-garden making, the proof of the pudding is in the eating or, shall we say, in the shopping.
CHINA
Good Cop Li, Bad Cop Xi
Chinese premier Li Keqiang appears to be emerging as the friendly, attentive policymaker even as President Xi Jinping tries to bring the country beneath his iron thumb of ideological purity and party discipline. 
Fixing business: The barely visible Premier Li is currently in the limelight as the principal trouble-shooter of an economy struggling with Xi's heavy hand on tech companies and a draconian zero-Covid policy. Global uncertainties and the unexpected display of western unity against Russia has unsettled some senior party officials too. Although Xi is still in full control, he is not looking as sure-footed as he was just a few months ago. 
Western sanctions on Russian individuals also likely rattled the Chinese elite, including high-ranking party leaders, who might have personal interests outside the country. That is leading to discomfort with toeing Xi's line. Li seems to be applying balm to the bruises.
CRYPTOCURRENCIES
Terra-fying Crash Triggers Crypto Quake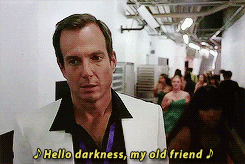 The implosion of LUNA—DeFi blockchain Terra's native token that cratered 98%— triggered a $200 billion wipe-out from crypto markets in 24 hours. Coins ranging from Cardano to Avalanche and Solana to Shiba Inu took double-digit hits. Bitcoin went below $27,000–its lowest point since 2020. Ethereum is down 22%.
101: Terra's UST is pegged to the US dollar (USD) but the link became unstable beginning May 7. One UST was no longer equal to one USD. At its lowest, it tanked to 26 cents. 
What's LUNA?: It is UST's sister currency. Unlike other stablecoins such as Tether and USDC, which are backed by real dollar reserves, UST operates on algorithmic arbitrage, which is like a crypto weighing balance. Imagine UST and LUNA on either side of a balance. If UST tilts below $1, traders burn (crypto speak for removing currency in circulation) it and get a discounted LUNA token in exchange. If UST rises above $1, traders burn LUNA and add UST supply to maintain the balance.
Chaos ensued when UST sank and toppled the balance taking LUNA with it. Speculation is rife that a UST dump caused the fall.
The Signal 
Mark Cuban had warned about this a long time ago. Cuban personally experienced the risk when algorithmic stablecoin IRON lost its dollar peg after panic selling reduced its link token Iron Titanium's value to zero from $2 billion.  
Mark Cuban

@mcuban
Replying to
@mcuban
1. Stablecoins will be the first to get regulated. Why? The variance in the definition by product. What is a peg? What is an algorithmic stablecoin ? Is it stable? Do buyers understand what the risks are? It needs standards
Sep 16, 2021
479 Likes   30 Retweets   36 Replies
With no assets, Terra ran on algorithms that were demand and perception-based. What's more, Terra CEO Do Kwan has a chequered stablecoin history. 'Safe' stablecoins aren't safe either. Doubts abound over Tether's reserves. No wonder the US is hawkish about stablecoins.
🎧 Stablecoins are not so stable after all. Coins such as Tether that have a stash of real currency in the safe are better off. The stability of others is an algorithmic illusion. Let us explain.
STREAMING
Disney Scores Subscribers With IPL Batting
Disney's streaming numbers were under the microscope after Netflix's stock tanked last month following its first subscriber loss since 2011. Luckily for the House of Mouse, Disney+ added almost eight million new subscribers, taking the subscription base to 137.7 million.
Batting on India: As streaming services look for more subscribers, India is shaping up to be an important market. Half of the subscriber growth came from Disney+ Hotstar, which added 4.2 million subscribers for the quarter. The platform managed to attract subscribers likely due to the Indian Premier League that is streaming on the platform.
Media war: Disney is set to face a challenge ahead as deep-pocketed media companies such as Google, Zee Entertainment and Amazon are preparing to bid for rights for the next season of the IPL tournament. 
🎧 If it was not for Yuzvendra Chahal, Umran Malik, and the other IPL stars, Bob Chapek would be answering tough questions from investors. The Disney CEO could go one up on Netflix's Reed Hastings, thanks to the IPL. Listen in to know why.
ELECTRIC VEHICLES
Tesla Jilts India For Indonesia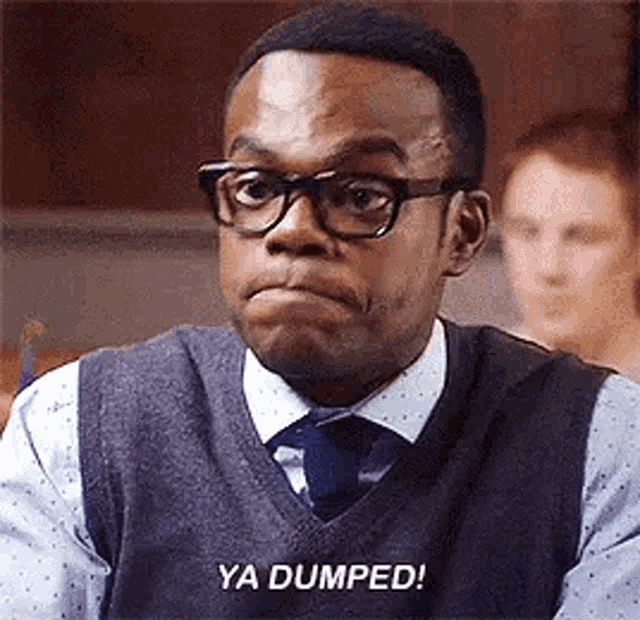 As Elon Musk and the Centre remain deadlocked over import duties and Tesla manufacturing in India, the billionaire is eyeing Indonesia.
Recharge: Southeast Asia's biggest economy is courting car and battery manufacturers with a slew of incentives. It also helps that the country has the world's largest nickel reserves. Considering Tesla has almost halted production in Shanghai due to supply chain issues, Musk would want raw material resources to be in close proximity to likely manufacturing sites. He isn't the only one. LG, Hyundai, and several Chinese battery makers have invested billions in Indonesia.
Stress test: Musk has pooh-poohed worries that his Twitter takeover will weigh on Tesla and other businesses. It's not all rosy though; he's being investigated by the SEC for disclosing his Twitter stake late.
FYI
Red hot: Inflation skyrocketed to an eight-year-high of 7.79% in April, mainly because of ballooning edible and crude oil prices.
Multilingo: Google Translate will now support Sanskrit, Konkani, Assamese and five other Indian languages. It has added 24 new languages to its offering. 
I-spy: Markets regulator Sebi wants powers to intercept messages on social media and apps such as Telegram and WhatsApp to nail insider trading.
No funds: In a sign of the stress the company is under, Meta said it will scale back spending in its Reality Labs, the division key to its metaverse ambitions. 
Slow go: Softbank is going into a shell after reporting a $27 billion hit to its Vision Fund. It will soft-pedal new investments, CEO Masayoshi Son said. 
Pix black: Scientists clicked a picture of a black hole at the centre of the Milky Way. Its mass is four million times that of the sun. 
FWIW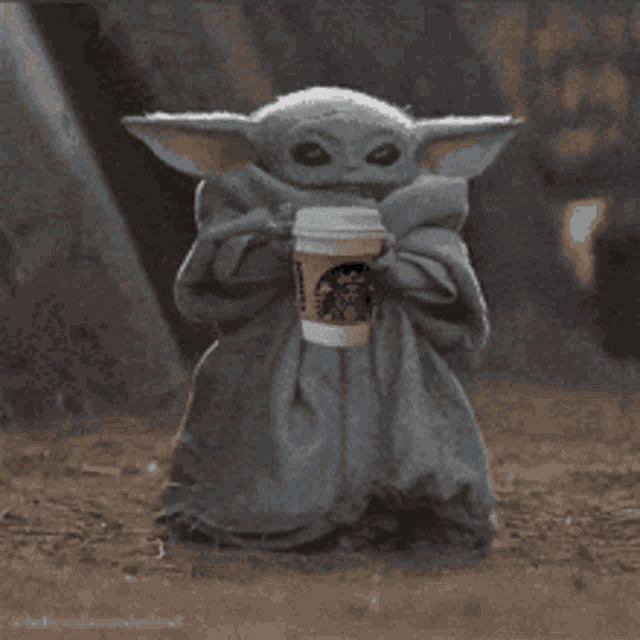 It's too latte for sorry: Starbucks baristas won't be yelling James Cromwell's name anytime soon. The PETA supporter and octogenarian actor, who was in Babe and features in Succession, superglued his hand to a Starbucks counter to decry surcharges on vegan milk. He then unstuck his hand with a knife, but not before reading a statement. It's the latest in Cromwell's long history of protests.
Toking gesture: We've written about Thailand decriminalising marijuana. What we haven't written about is the Thai government's doling green handouts.  In his quest to see cannabis grown as a 'household crop', the country's health minister will distribute one million cannabis plants across Thailand in June. Cheech & Chong would approve.
Power nappy: A luxury diaper lined with virgin alpaca wool, "emotionally-cleansing" amber, and scented with bergamot and jasmine– it's the latest in Goop's long line of WTF products that range from a 'yoni egg" to psychic vampire repellent… or so we thought. Turns out Gwyneth Paltrow's tongue was firmly in cheek. The actress and founder of the wellness company made the post to bring awareness to America's diaper tax.
Want to advertise with us? We'd love to hear from you.
Write to us here for feedback on The Signal.