Discover more from The Signal
The Signal is a daily curated newsletter that helps you understand the latest developments in business, tech, finance, economy, and policy with sharp analysis and crisp insights thats fun to read arriving at 8AM daily in your inbox.
Over 81,000 subscribers
Tesla, the data hoarder
Also in today's edition: India builds a walled garden; Mobile may save gaming; Warner Bros. bets on TV; MBA paychecks aren't all that anymore
Good morning! Beer lovers in the US can't catch a break. The Washington Post reports that a beer shortfall is on the horizon, no thanks to a carbon dioxide shortage. That's because breweries count on CO2 for that bubbly fizz. The shortage is due to what else, but supply chain problems. It doesn't help that one of the country's largest CO2 producers recently suffered contamination at a site.
🎧 Why are WazirX and Binance CEOs sparring? We bring you the deets.
We are taking a publishing break this Tuesday on account of Muharram. There will be no edition of The Signal on Wednesday. We'll see you on Thursday!
If you enjoy reading us, why not give us a follow at @thesignaldotco on Twitter and Instagram.
The Market Signal*
Stocks: Domestic benchmark indices ended at a four-month high on Monday, aided by a drop in oil prices. Telecom major Bharti Airtel reported a five-fold jump in profit. SpiceJet shares fell 3.84% after it was reported that IDFC First Bank, Yes Bank, and state-owned Indian Bank slotted their loans in the high-risk category.
Early Asia: The SGX Nifty declined 0.24% at 7.30 am India time. The Hang Seng Index (-0.83%) and Nikkei 225 (-0.75%) also retreated.
COMPETITION
Deal With India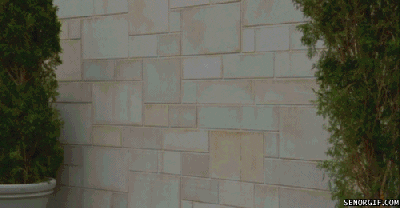 Protective walls are going up for the domestic industry.
The government will likely create market carve-outs for local smartphone makers by banning Chinese companies from selling sub-₹12,000 handsets. Separately, it is planning to increase scrutiny on global mergers and acquisitions (M&As) of digital companies with India operations.
The smartphone ban will be a blow to Oppo, Infinix (Transsion), Redmi (Xiaomi), and others. Xiaomi and Oppo are already facing tax crackdowns.
Indian footprint: In global M&As, the Competition Commission of India will eyeball deals over ₹2,000 crore (~$250 million) if any of the parties have substantial business operations in India. The catch will be in how the watchdog defines "substantial business operations".
Incidentally, many MNC protocols now require executives to ignore office calls or emails while vacationing in India lest it be considered as business done in the country with tax implications.
AUTO
Tesla Stans Data
How much information does Tesla collect, and what does this bode for the EV and autonomous car industry? A three-part investigation by the non-profit IEEE reveals that its models harvest a data goldmine containing granular information about driver behaviour.
Elaborate: Through its sensors and cameras, Tesla collects data on seatbelt use, GPS, and even steering wheel activity in the form of "gateway log" files. Tesla's 'Shadow Mode' simulates the driving process in tandem with IRL human activity, triggering a "snapshot" when there's a mismatch.
Implications: The choice to opt out of data collection comes at a cost: everything that makes Tesla, Tesla—read connectivity, voice commands, web browsing, etc.—will have to be foregone. The findings shed new light on the degree of EV surveillance; not least in China, where Baidu's and Xpeng-Alibaba's driverless projects use big data algorithms in an increasingly-authoritarian environment.
GAMING
Mobile Is Due For A Power Play
India's top telcos, fresh off a ₹1.55 lakh crore spectrum auction, are banking on gamers for better average revenue per user (ARPU), since 5G won't hit critical mass until after 2023. Reliance Jio has launched JioGames Watch, a livestreaming platform with cross-device support. Airtel and Vi also have gaming ambitions.
Mobile-first?: Gamers spend more on high bandwidth, low latency plans for interrupted gameplay; that said, Indians have long used broadband for this purpose. In which case 5G could prove more indispensable for standalone mobile gaming.
Slowdown: While 5G will drive India's already-booming mobile gaming sector, global outlook isn't as rosy. Sensor Tower data reveals that revenues for all mobile genres except arcade (Fruit Ninja, Minecraft, etc.) and tabletop (board and card games) declined in the first half of 2022. Even so, mobile is better placed than console and PC gaming.
The Signal
Microsoft, Sony, and Nintendo reported disappointing earnings due to chip shortages and people prioritising offline entertainment after two pandemic years. Inflation-induced contractions in consumer spending were dampeners too.
But mobile titles fared better. Take Microsoft-owned Activision Blizzard, whose mobile division King (Candy Crush) accounted for a bulk of earnings. EA, a major franchise publisher rumoured to be working with Marvel, reported Q2 2022 profits thanks to record sales for FIFA Mobile.
Development for PCs and consoles (AAA titles) was more expensive anyway. The current downturn will force companies to double down on less resource-intensive mobile titles.
JOBS
MBA Pay Packages Lose Their Sheen
The number of MBA aspirants in India is going up every year (from 18% in 2019 to 28% in 2021) due to expectations of six-figure paychecks. But the stratospheric starting packages have become less of a salve as fee hikes and other expenses outpace average compensations.
Financial wary: A report by The Times of India shows that rising fees in the likes of Indian Institute of Management (IIMs) are disproportionate to salaries offered. About 85%-90% students take educational loans to pay their fees, which is supposed to be cleared within one year of their job. But now, an average B-school graduate is taking at least 15-18 months to clear loans. This is even more strenuous for students in Tier-II and Tier-III cities, and those from poorer backgrounds.
STREAMING
Warner Bros. Goes For Remote Access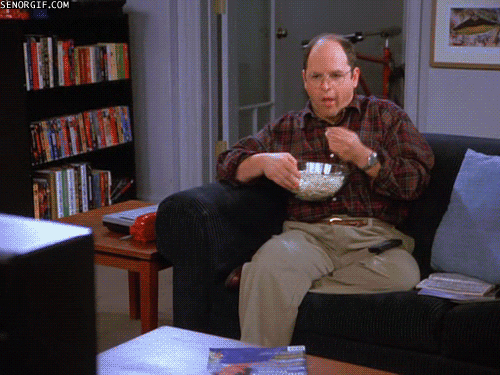 The last week has been busy for Warner Bros. Discovery. After canning Batgirl, withdrawing originals from streaming platform HBO Max, and clocking $3.4 billion in quarterly losses, CEO David Zaslavis announced that the media conglomerate will double down on linear TV.
Back to the tube: In a pivot, traditional pay-TV divisions CNN and Discovery Channel, among others, will remain a priority despite Warner-Discovery reporting a drop in TV ad revenues. This is in contrast to former CEO Jason Kilar's direct-to-streaming strategy.
Jump scare: Netflix went all out on original productions The Gray Man and Red Notice to spin them into franchises. This, while its horror and sci-fi titles Fear Street and Stranger Things had massive viewership. Considering that horror budgets are a relative drop in the ocean, why isn't Netflix bullish on the genre? The answer may manifest once it turns to ads.
FYI
Blow: SoftBank is reportedly considering layoffs after its flagship Vision Fund reported record losses of $23.1 billion.
Finally: In a win for Democrats, the US Senate passed a $740 billion climate, healthcare, and tax bill, half of which is earmarked for clean energy and emissions cuts.
Big sale: The government plans to sell highways, sports stadia, power plants and other infrastructure assets to generate ₹1.62 lakh crore this year.
Haven: While the rest of Europe reels under recession, Ireland has grown by 6.3% in Q2, thanks to tax payments by Big Tech companies headquartered there.
Breather: Paytm shares are at a six month-high high after parent One97 Communications reported an increase in quarterly revenues (widening losses notwithstanding).
Bought: Pharmaceutical giant Pfizer is acquiring rare disease specialist Global Blood Therapeutics for $5.4 billion.
Allegation: A conflict-of-interest complaint has been filed against Mumbai Indians owner Nita Ambani for also buying IPL digital rights via Reliance's subsidiary—Viacom18.
FWIW
Where's the fruit?: What's common between Starbucks drinks Mango Dragonfruit Lemonade and Strawberry Acai? Water, grape juice concentrate, and sugar, according to a class action lawsuit. The coffee giant denies this. Subway too faced the music over its tuna subs not too long ago.
At sea: Seaweed will soon be cultivated in Europe. Dutch Farmers want a slice of the $40 billion seaweed industry, which is otherwise dominated by China. It's easy to see why. There's an increasing demand for the sea plant primarily used in food, cosmetics, and animal feed.
Unearthed: The drought in Europe that parched the River Po in Italy has helped reveal a submerged bomb from World War II. The bomb was moved to a cave and defused by military experts. This led to the evacuation of about 3,000 people living nearby.
🎧 Starbucks fruit drinks have skipped key ingredients, according to a lawsuit. 
Enjoy The Signal? Consider forwarding it to a friend, colleague, classmate or whoever you think might be interested. They can sign up here.
Want to advertise with us? We'd love to hear from you.
Write to us here for feedback on The Signal.