Discover more from The Signal
The Signal is a daily curated newsletter that helps you understand the latest developments in business, tech, finance, economy, and policy with sharp analysis and crisp insights thats fun to read arriving at 8AM daily in your inbox.
Over 81,000 subscribers
Tesla has new friends now
Also in this edition: China wants the recipe, Apple opens up its walled garden, Ronaldo's back in red.
Good morning! Uber is in a spot of bother in the UK. The cab-aggregator upped its commission rate, which drivers have disliked. And they've quit the platform in droves. Wait times have gone up and so have the prices, which have irritated customers. Usually, shareholders love the prospect of higher revenue. Let's see how they react to this.
If you like reading us, please share with your family, friends, classmates, colleagues, and networking groups. We promise to do you proud.
Also, Olá to all our new readers!
The Market Signal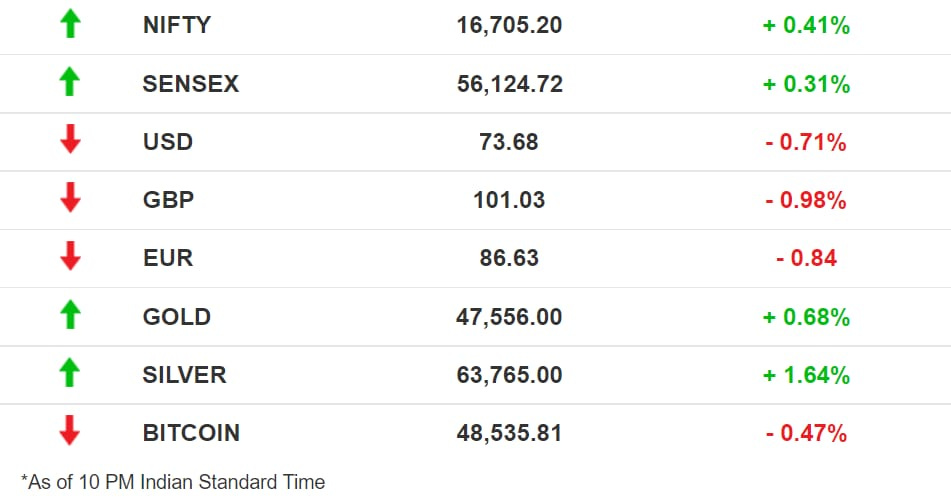 Stocks: Indian benchmark indices continued setting record highs last week but were actually outperformed by the broader market. The upcoming week might be more subdued with the US Federal Reserve indicating that it might begin tapering stimulus before the turn of the year. Other influential factors could be Q1 GDP numbers, PMI (manufacturing) data, and auto-sales figures for August.
Big Retail Gets An Ally
Niti Aayog has put its weight behind big retailers like Amazon and Walmart, some consolation for the companies amid a tough time from the Ministry of Consumer Affairs.
What's going on? In June, the ministry put the e-commerce industry on the backfoot with a proposed ban on flash sales and few other changes in rules. This came after smaller retailers complained to the Centre of discounting and misuse of market dominance by the e-commerce giants.
Facing off: With the Niti Aayog tilting in favour of big retail, the division in the government is out in the public. Earlier, companies had taken rival positions with Reliance Jio reportedly supporting the rules and the Tatas seen as opposing them.
The Confederation of All India Traders, which has been fighting the rising influence of foreign e-commerce firms, has slammed the Niti Aayog for interfering in this.
Tesla Is Charging Up For India
Tesla is chatting up local auto suppliers to get its hands on key electronic, electrical, and mechanical car components. You know what this means.
Muffle your screams: It's definitely an opportune time for the luxury electric vehicle company to enter India. The government is encouraging EV investments and reports expect 63 lakh units to cruise the streets by 2027.
This also means that Tesla will have to lock horns with the likes of Ola and Tata Motors which will provide cheaper variants to the price-conscious consumers of the country. At present, EVs in India are mostly priced within ₹2.5 million or ~$34,000 while the cheapest Tesla comes at ~$41,000.
Regulatory hiccups: Elon Musk's push for low import tax on EVs is hanging in the balance. However, he might want to keep expectations in check going by how Apple's similar request from a few years ago went.
Apple Yields. Sort of.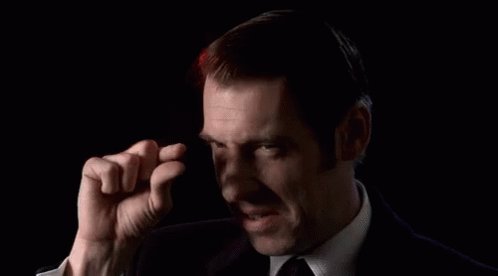 Apple has agreed to open its walled garden. Just a wee bit. It will allow developers to inform their customers of payment options outside of its App Store and iOS ecosystem.
What this is, and isn't: App developers can now email or message customers about payment options. They still cannot do any promotions within the iOS app (quite a bummer) and are chained to Apple's payment system. The company has increased the number of price points for developers to choose from and has also set up a $100 million fund for those who earn less than $1 million. The proposed settlement needs to be accepted by Yvonne Gonzalez Rogers, the same federal judge who is also presiding in the Apple versus Epic case.
Not everyone's happy: Apple critics such as Spotify and Match group, along with Epic Games aren't too happy. Spotify believes it is just a ploy to throw off lawmakers and slow down the momentum building up globally against its anti-competitive practices, particularly in its App Store. In India, startups call it "Platform Lagaan".
The Signal
Apple has clearly made a tactical move. Small developers get to be on the vaunted platform and it would appear like those excluded, such as Spotify, are asking for too much. There's already a bill in the US Senate that seeks to curtail the power and influence of Apple and Google in the distribution of apps. By showing that it is willing to concede some ground (as it did with child pornography and privacy earlier), it could be hoping to buy some goodwill. Apple was anyway facing a global backlash and if it could soften the blow from judges and lawmakers in the US, it could help elsewhere too.
China Wants Fewer Rabbit Holes
Even as governments like in the US scramble to ensure algorithmic accountability from technology giants like Google and Facebook, China wants to show them how it is done. It is considering rules that will limit its big tech companies' ability to use high-powered algorithms to recommend content to users.
No binging: These rules are likely to impact companies like ByteDance, Tencent, Kuaishou, where their proprietary AI-based algorithms are at the heart of their products. The rules, Bloomberg reported, would "forbid practices that encourage addiction or high consumption," besides those that "threaten "national security or disrupt economic and social order".
There's more: To regulate "online fan culture", Beijing also ordered platforms to remove "popularity lists" and control "participation of minors" while taking other steps to preserve "cultural order".
Only good news: For the next two months, China will cleanse social media accounts that criticise its financial markets and post any information that it considers "harmful to its economy".
He's Coming Home
On Friday, football club Manchester United's share price rocketed as much as 9.8%, before closing 5.8% higher. Not because it won anything...except the signature of Cristiano Ronaldo, the biggest sports influencer in the world (also one of its greatest ever footballers).
Richard Jolly 🇺🇦

@RichJolly
In the 12 years between Cristiano Ronaldo's first and second spells at Old Trafford, he scored 392 league goals and Manchester United's various wearers of No. 7 got 24.
Aug 27, 2021
3.77K Likes   560 Retweets   44 Replies
Record signing: The response was similar to the impact of the 'Messi economy' - when Lionel Messi shifted to PSG. Ronaldo's status as the most-followed individual on Instagram saw Manchester United gain over a million followers on Instagram in just two hours. The club's announcement of the transfer is now the most-liked post by a sports club on Instagram with over 12.5 million and has nearly two million likes on Twitter — twice as many as PSG's announcement of Messi.
Win-win: Manchester United kit sponsor Adidas will be delighted with the chance to cash in on Ronaldo, a Nike athlete. His Juventus signing in 2018 saw jerseys worth $60 million being sold in 24 hours. He himself will reportedly earn £580,000 a week as wages, which will be well supplemented by his clever business investments.
What Else Made The Signal?
Epic offering: Tesla rival EV maker Rivian plans to go public by the end of the year and is poised for a valuation of $70-80 billion.
Mapping money: The company that provides Apple and Amazon's Alexa with their map information is all set for an IPO of $175 million, at an estimated valuation of $825 million.
Network coverage: The Airtel board has approved a rights issue to raise upto ₹210 billion at ₹535 per share. Separately, Google, which has invested ₹340 billion in its rival Jio, is reportedly looking to invest a 'significant amount'.
Fresh offer: SaaS firm Freshworks, valued at $3.5 billion in its last funding round in 2019, has filed the paperwork for an IPO in the US amid narrowing losses. There's also a tribute to cinema star Rajinikanth, who is admired by founder Girish Mathrubootham.
More delay: International flights will not fly to and from India for another month. The aviation authority has extended its suspension of scheduled flights till September 30.
Beefing up: Tata Steel is setting aside ₹80 billion for capital expenditure this year, which it will use to finish the Kalinganagar plant expansion and grow its mining and recycling businesses.
FWIW
Foodie coins: In Japan, a Nomura affiliate company is giving out subscriptions to high-end pizza and pasta chains in exchange for tradeable cryptocurrencies.
Forever fumbling: If you know Pakistani journalist Chand Nawab, you must've seen his viral video fumbling over his words at a railway station. The clip is now up for grabs as a non-fungible token.
Covid delays rockets: A steep increase in demand for oxygen because of the pandemic has had a weird consequence: delayed rocket launches. Since liquid oxygen was diverted from launch pads to hospitals, many liftoffs had to be grounded for a bit.
A head's up. Today is a holiday on account of Janmashtami, so there will not be a newsletter on Tuesday.
Write to us here for feedback on The Signal.