Discover more from The Signal
The Signal is a daily curated newsletter that helps you understand the latest developments in business, tech, finance, economy, and policy with sharp analysis and crisp insights thats fun to read arriving at 8AM daily in your inbox.
Over 81,000 subscribers
Tiger turns angel to bankroll cubs
Also in today's edition: Ola, Uber, get an ultimatum; Brace for another price hike; IDAM does a Good Glamm; Indians can finally vacation abroad
Good morning! World War Z is upon us. Not the zombie apocalypse, but the iconography of the letter 'Z' as the world once again finds itself in two blocs. The Wall Street Journal reports that Russian state broadcasters, nationalists, and pro-Kremlin activists are using the marker to express support for Russia's invasion of Ukraine. So much so that they're replacing the Cyrillic letter for 'Z' and using the English variant instead. Ukraine, which likens this to Nazi iconography, is having none of it.
Tanks and rocket launchers were emblazoned with the letter Z as Russian military vehicles steered towards the Ukraine border. But how did it turn into a Russian pro-war symbol? For the deep dive, we learn about Tiger Global's new strategy for 2022. Check out The Signal Daily!
The Market Signal*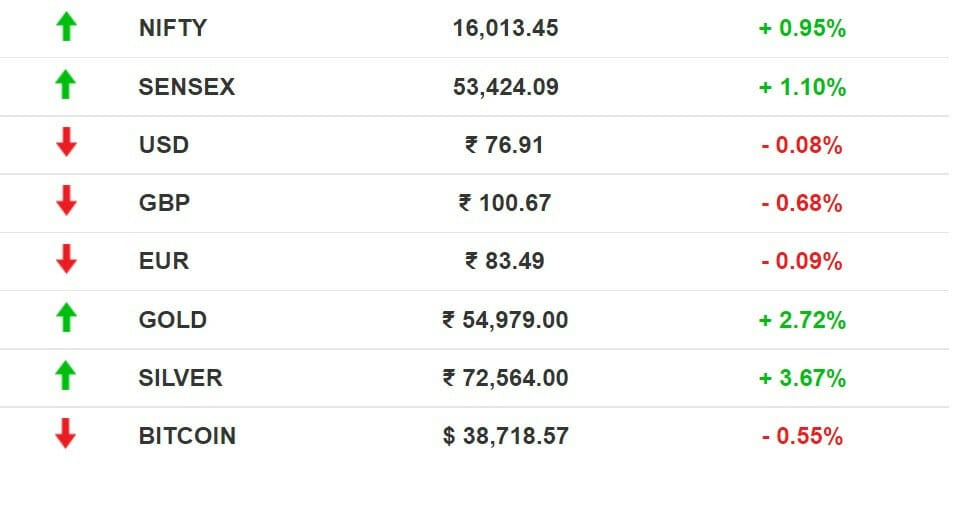 Stocks: Domestic indices closed in positive territory for the first time in five days. IT shares were the top gainers. Exit polls improved investor sentiment. Shares in other Asian markets fell. Crude oil prices surged to $125 a barrel.
GIG ECONOMY
Uber, Ola On A Bumpy Ride In Maharashtra
The Bombay High Court reprimanded Uber and Ola for operating in Maharashtra without valid licences and in turn shirking accountability for drivers' rights and rider safety. The court has now set a March 16 deadline for licences. In a relief to customers, however, it refrained from a moratorium on cab aggregator operations.
Permit Raj: Ride-sharing apps in India have to adhere to the Centre's Motor Vehicle Aggregator Guidelines. But aggregators in Maharashtra operate on permits under the Maharashtra City Taxi Rules 2017. For this reason, the court also pulled up the state for its que sera sera attitude.
Elsewhere: Ridesharing drivers in the US are struggling with soaring gas prices post sanctions against Russia. This comes at a time when Uber raised its first quarter outlook, and Washington state passed a bill for driver benefits without classifying them as employees.
PRICES
War Is Turning Out To Be Costly For India
Credit Suisse has downgraded India and is now betting on China. The broking firm says a widening current account deficit due to high oil prices coupled with inflationary pressures make Indian equities expensive at current valuations. Shares are not the only expensive things.
Consumer hit: If you got a raise this year, you better shore up the home budget. FMCG products, consumer durables and even grocery prices are set to rise by at least 10%, according to manufacturers.
Public finances: Government spending will also be hit as the union budget had assumed crude oil prices to be around $75-$80 for the fiscal year. If the government softens the impact by cutting taxes, every rupee snipped will cost it $1.7 billion in the whole year. A $10 per barrel rise in oil prices bumps up consumer inflation in India by 20-25 basis points and tamps down GDP by about 15 basis points.
STRATEGY
Tiger Global Plants Seeds To Bear VC Fruit
One of the world's largest VC funds is changing tack. Tiger Global Management, an investor in nearly half of India's unicorns, will now focus on early-stage backing for young startups.
Tiger's partners are committing $1 billion to seed funds. $300 million will be earmarked annually over the next few years for this purpose.
The Signal ​
This is a significant development for two reasons. One, Tiger Global typically writes big cheques for later funding rounds. Two, its hedge fund—which trades public tech stocks such as Amazon, Uber and Zoom—was once bullish on tech to the point of closing over four investment deals in one week. Tiger seems to have put the brakes on this investment blitz following selloffs of high-growth stocks in the US, which plummeted the market values of companies ranging from Meta to Peloton. The trend hit Indian shores too; Zomato, Paytm, and Nykaa, which went public amid much fanfare, are in a slump. Global selloffs resulted in a 23% annual loss for Tiger's hedge fund.
Tiger Global's (current) pivot to early-stage funds could help it read the market better in volatile times. The Information says as much: it's all about obtaining "early financial knowledge about startups and making connections with founders."
Tiger's strategy contrasts that of VC firm Sequoia, which announced last year that it wants to be involved throughout a startup's life cycle.
ROLLUP COMMERCE
IDAM Sets Roadmap For 'House Of Brands' Play
IDAM Natural Wellness, the parent company of D2C personal care brand Bella Vita Organic, plans to acquire four brands this year. The strategy is part of a long-term plan to have 10 brands in the company portfolio. CEO Aakash Anand, however, does not want to scale VC-backed brands as they "burn cash". IDAM had acquired pet wellness company Petveda and chocolate brand MeeSoGood in 2021.
Why this model? At a time when D2C brands such as MyGlamm, Mamaearth and Nykaa are stepping into the highly-competitive segment, it is difficult for smaller beauty and wellness brands to stand out from the crowd.
For IDAM, which focuses on Tier II and Tier III cities, a Thrasio-like roll-up e-commerce model is a safer bet than operating with a single brand.
AVIATION
Airlines Are In A Bind
Will China take over Cathay Pacific? That's the question airline employees are asking. As of last month, it only flew 797 passengers daily during the Omicron wave. Tough times also lay ahead for Finnair employees. The Finnish carrier will put almost 2,800 pilots and cabin crew on furlough due to the closure of Russian airspace.
Strings attached: It's not easy to sever ties with Russia. Even as Boeing halted titanium purchases from VSMPO-AVISMA, it still has a history with Sergei Chemezov, Putin's close ally. Airbus continues to source titanium from Chemezov.
Airtime, interrupted: After the West and Russia closed airspace, passengers are now dealing with longer routes or worse, cancelled flights. Air India remains unaffected since it continues to use Russian airspace.
Got wings? The US Department of Transportation will review "safety challenges" to certify flying taxis. Boeing, Airbus, AirAsia, and Toyota have put their money in this segment.
In some good news, India will open up international flights from March 27, after a gap of two years.
FYI
New toys: In case you missed it, Apple had an event. And it launched an iPhone (SE 5G), an iPad (Air), a Mac (Studio), and a monitor (Studio Display). And yes, two new iPhone 13 colours.
Halt: US president Joe Biden has banned imports of Russian oil and gas. The country receives most of its crude imports from Canada, Mexico, and Saudi Arabia.
Snapped: Google will buy cybersecurity company Mandiant for $5.4 billion. Mandiant is best known for uncovering the 2020 SolarWinds hack.
Retail rexit: McDonald's, Starbucks, PepsiCo, and Coca Cola are temporarily suspending their operations in Russia.
Run-up: Food giant Swiggy has hired investment banks JP Morgan and ICICI Securities in the run up to its $1 billion IPO.
Swiped right: Jeevansathi owner Info Edge has acquired a 76% stake in dating app Aisle for ₹91 crore.
Russia redux: Chinese government advisor Jia Quingguo has called for the country to consider a law banning fake news, a la "rock solid" friend Russia.
FWIW
Expensive jail time: This Pokémon fan realised he couldn't game the system. A Georgia man applied for an $85,000 loan to run his business during the pandemic. But he decided to use $57,000 of the loan to purchase a first-edition, shadowless Charizard. He's now sentenced to three years in federal prison.
Spotted: Everywhere, but in the wild. Mexico's axolotl—the amphibian with a goofy smile—has found fame. It features in video games, (Fortnite or Minecraft), YouTube videos, and even Insta reels. In Mexico, it is stamped on 50-peso notes. It's even spawned a pet craze, but biologists aren't happy about it.
Skin-deep: Two pandas at the Taipei Zoo will be put on a strict weight-loss diet and *gasp* exercise regime to help them shed the excess weight and lead healthier lives. So their diet will be protein rich and low on sugar, fat and salt. Sounds familiar.
Want to advertise with us? We'd love to hear from you.
Write to us here for feedback on The Signal.