Discover more from The Signal
The Signal is a daily curated newsletter that helps you understand the latest developments in business, tech, finance, economy, and policy with sharp analysis and crisp insights thats fun to read arriving at 8AM daily in your inbox.
Over 81,000 subscribers
Short video's musical tryst
Are music licences weighing it down?
Good afternoon!

Welcome to The Impression, your weekly primer on the business of media, entertainment, and content.
If you're a subscriber of The Signal, you'll receive this and the next edition of The Impression automatically. After that, you'll have to sign up separately to receive The Impression.
If you've already subscribed to The Impression, first of all, thank you! Do note that if you're also signed up for The Signal, you may receive this and the next edition of this newsletter twice. Please bear with us. If you like what you read, hit the button below to subscribe now—it's free!
I've reached a point where if I scroll through Reels (and lately, YouTube Shorts) too much, I end up listening to the same snippet of the same song one too many times. It's like the extreme version of an earworm—one tune boring through your mind, probably accompanied by the same dance/meme format until you just can't take it anymore.
But I've also found joy in looking up that snippet and streaming the song in full on Spotify (and then probably also discovering a 'slow+reverb' version on YouTube). Reels, Shorts, even Moj have become the fastest way to discover new music for Indians, in the absence of TikTok.
So, nearly three years since the ban on TikTok in India, how much have short-video apps, especially homegrown ones, acquired attention and market share?
Today's story takes a look at how TikTok copycats are faring in India, and the role music licensing and marketing have played in their progress (or lack thereof).
A Game of Musical Chairs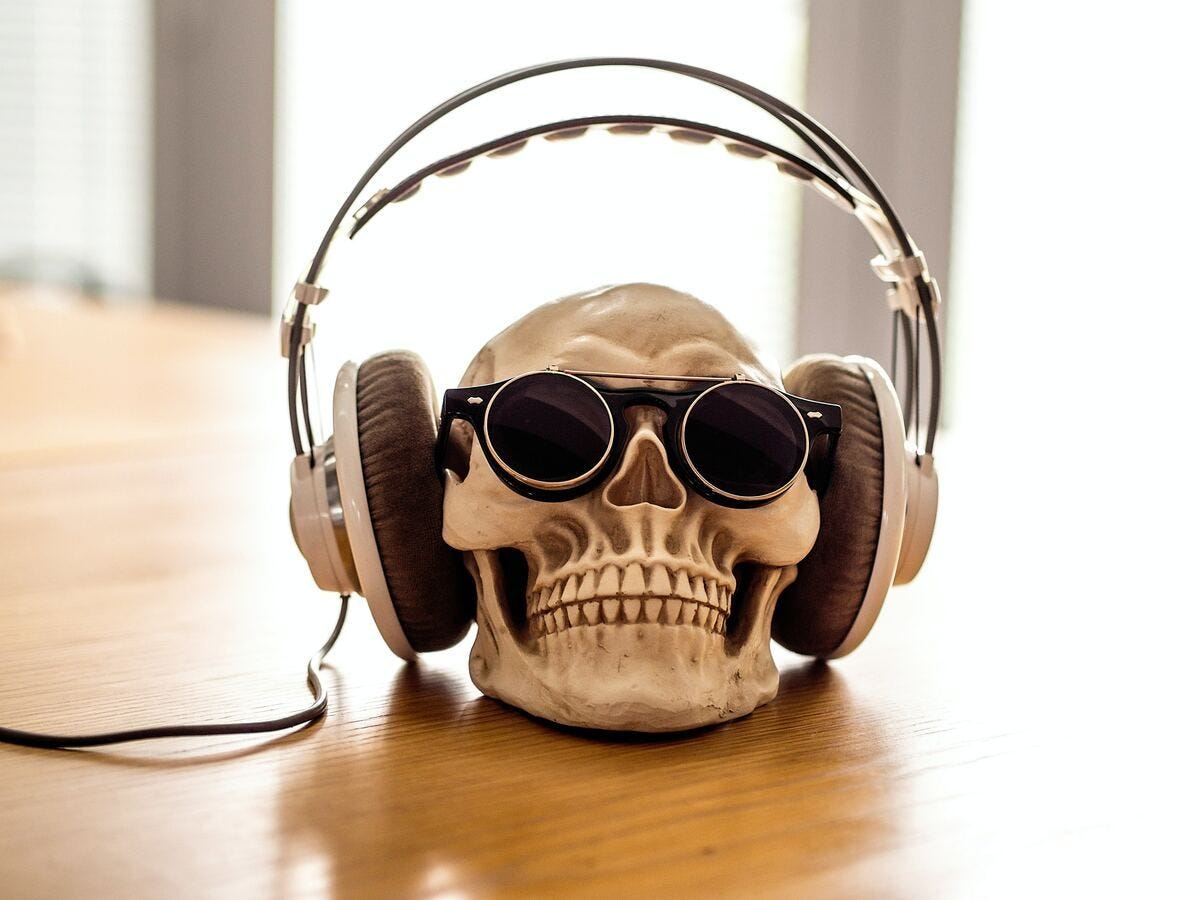 Brett Jordan/Unsplash
The promise (and threat) of short-video apps has always been in its ability to influence music. TikTok, despite regulatory backlash worldwide, has become the most important tool for musicians and music labels to have their tracks discovered. And this is expected to continue. This March, TikTok launched a music marketing and distribution platform called SoundOn.
In India, ByteDance's business has been decimated since the TikTok ban of 2020. But it does have a presence in music streaming via sister app Resso. Resso combines music streaming with a bunch of social features, including a short-video-like endless stream of live lyrics, gifs, and video clippings set to music you can swipe through, just like TikTok.
Until 2021, Resso was growing at a scorching rate, beating Times Internet's Gaana and Reliance's JioSaavn in the number of monthly streams. Now, that growth may have moderated. A former senior music industry executive told The Impression that Resso is now struggling to hold on to its user base in India because it has been locked in licensing cost negotiations with music labels for over a year.
"Without a clear path to monetisation, they are finding the current market scenario here unsustainable," the executive said. "And that's why they're negotiating quite aggressively." Globally, too, Resso is struggling with a loss in music licences; it had launched in 2020 without the Universal Music library, and Sony pulled its catalogue from the app in September last year.
Meanwhile, Indian homegrown apps (along with Instagram's Reels and, now, YouTube Shorts) have had nearly three years of a TikTok ban to grow and solidify their base, especially in the music market. Yet, they seem to be lagging behind, as music marketing campaigns move to Reels and Shorts.
Both platforms have been running campaigns to boost music marketing on their platform. Instagram introduced "#1MinuteMusic" pop-ups last June to help creators launch their original music (and videos) in a one-minute Reel or Story shot with Meta's help. These one-minute music tracks were available for use in short videos only on Instagram Reels and featured artists from top labels, including market leader T-Series. Incidentally, T-Series also launched a Hindi version of the Sri Lankan hit sensation Manike Mage Hithe on YouTube Shorts in October last year, marketing it with the #ManikeMove dance challenge.

Venkat Ananth/The Signal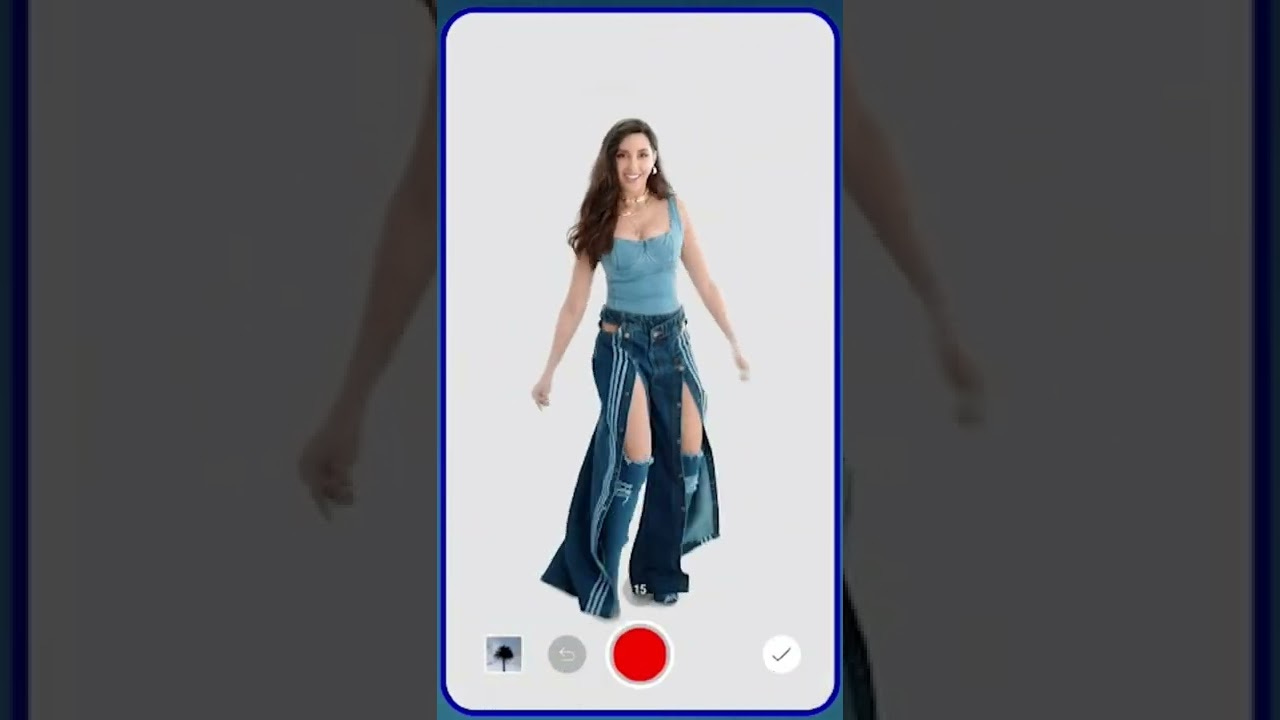 #ManikeMove #YtShorts #challenge | Manike Song Dance Challenge | #ThankGod
Reels and Shorts can sustain the growth phase because they have the apps' main content to rely on for audiences. In fact, it's hard to find user engagement data of Reels and Shorts specifically because the features are embedded in the apps. But as we wrote last year, while Meta feels Instagram is its winning product in India after the introduction of Reels, YouTube Shorts is more worried about closing the gap after being the late mover by offering very compelling monetisation opportunities.
For now, creators (including music labels) are struggling with gaps in YouTube Shorts' functionalities that prevent them from running a successful dance challenge or marketing campaign. These include songs that are inexplicably unavailable for use to create a Short, and an algorithm that cleaves the YouTube and Shorts audience so neatly that creators often don't get reach on their short videos.
But the homegrown short-video apps are running on a different storyline.
"The problem with Josh, Chingari, and others is that they are unable to sustain growth because they can't afford to keep licensing large music libraries," a senior executive at a short-video app told The Impression, requesting anonymity. "Without these licences, you don't have the music that people want to make videos on. Those viral challenges and dances and videos don't happen."
Music licence deals with short-video apps and streaming platforms usually last a year, sometimes two if it's a particularly large deal. According to the former music industry executive quoted earlier, large music labels, including T-Series, Sony Music, and Zee Music, licensed their libraries to TikTok copycats in 2020 for "really cheap", sometimes as low as $1 million for the entire shebang.
This was for two reasons: one, with TikTok just gone, music labels were keen to nurture alternative short-video apps. Two, they knew homegrown apps did not have the kind of money TikTok and other global tech giants came armed with.
"The industry licensed music to everyone, from ShareChat to Resso to Josh. And we gave it away for cheap," the executive said.
Then, when licences came up for renewal, some venture-capital-backed firms found they could not afford to spend on all that music anymore. Already, the likes of Moj, Josh, and Chingari are racking up losses as they spend heavily on "business promotion" and app development—essentially advertising their platform and paying creators to stay on and make content for them.
Harish Arjun/The Signal
VerSe Innovation's revenues are primarily from its main business - news aggregator Dailyhunt. But its high expenses (and losses) reportedly come from its investments in Josh, per The Morning Context. Similarly, Mohalla Tech earns more from the main ShareChat business, even as it scales up Moj; the Sharechat business is expected to earn an operational profit this fiscal year, the short-video app executive quoted above told The Impression.
Moj has had several brand campaigns from FMCG companies such as PepsiCo and Nivea, and even held live sessions with well-known musicians Amit Trivedi and Neha Kakkar, but it has not seen a major music marketing campaign from a top label in recent times.

Then, there's Chingari. It has repeatedly faced off with music labels for making music available to their users without a licence, both executives I spoke to said. "They would get hit by takedown notices again and again because they would keep trying to use music tracks whose licences had expired," the former music industry executive said.
Labels, of course, have technology to help them track such copyright violations very easily. The most commonly used is Automatic Content Recognition (ACR), a technology that assigns a unique fingerprint-like code to music and can identify it in user-generated content like, say, a viral dance on a short-video app. ACR is what apps like Shazam use to identify a song playing around you.
Homegrown short-video apps may not have music to rely on, so they have been looking to other monetisation models, but with little demonstrable success (money). Moj launched live commerce and video commerce in partnership with Flipkart and Dukaan, but is going slow on that project after it conducted a big round of layoffs earlier this year.
In April 2022, Josh's parent VerSe Innovation raised a massive $805 million, but then laid off 150 employees and instituted salary cuts (which have been reversed now) by the end of the year. Roposo, acquired by Glance (InMobi), first pivoted to live commerce and is now building livestream entertainment on phones' lock screens. And Chingari has moved inexplicably into crypto, launching a 'Gari' token with actor Salman Khan in October 2021 that crashed spectacularly in July 2022.
And music licence deals can be a tricky matter, as Spotify found out in India. Zee Music refused to renew its deal with the music streaming platform, robbing its users of several hit Bollywood albums. It did, however, sign multi-year partnerships with Meta and Google last week.
So, who in India is really inheriting the crown that TikTok left behind three years ago? Reels could, certainly, and Shorts will probably be in the race as well, given YouTube's legacy of music partnerships in India and globally.
The rest, for now, are searching for a path to sustenance. Is this battle for music licences making it harder for them to win over their Big Tech counterparts? The former music industry executive doesn't think so. "Success, failure—it all essentially comes down to product [design, engineering, and experience]."
Last Scroll Down📲
AI Bangers: I was going to embed a video of this song featuring Drake and The Weeknd, but it was taken down. Why? Because it's completely synthetic, written by a Tiktoker and then generated using AI. Here is a great demo of how to do it. Music labels are rushing to control the incoming flood of AI-generated music. Last week, the Financial Times reported that Universal Music Group had written to music streaming platforms, including Spotify, to act aggressively against AI-generated songs scraped from their copyrighted music. It might also begin licensing music to these AI tools, per The New York Times. Who owns the rights to AI-generated music anyway? This NYT piece rounds up early legal opinions on the matter.
Sharing is caring: Netflix announced mixed quarterly earnings yesterday. It added 1.75 million subscribers, lower than analyst estimates. The company said it's also going to start cracking down on password-sharing in the US after a successful pilot of a paid password-sharing service in Latin America. But it's also delaying the rollout to iron out problems in the sharing process. Oh, and it's shutting down its DVD-by-mail service, its OG disruptive line of business.
Chicken-and-egg problem: Despite massive growth in English film box office collections, IMAX and 4DX screens aren't getting enough content to justify setting up new screens in India, per Livemint. Few Indian films are spending on VFX or the IMAX format; and even if they do, they usually release a 2D version as well. But then, until more IMAX and 4DX screens come up countrywide, producers won't have an incentive to shoot in these formats. PVR is IMAX's largest partner in India; last reported, there are 17 IMAX screens in the country.
Secret sauce: While researching today's story, I stumbled upon this (long) Twitter thread that investigates what makes a YouTube Short go viral. Author Paddy Galloway studied 33 YouTube channels with 5,400 Shorts and discovered a few basic rules: (a) make longer Shorts (50-60 seconds) and make sure they can hold your attention, and (b) engagement metrics such as Likes and Shares don't seem that important. Oh, and if you're a 'big' (>1m subscribers) account, Shorts will convert way more viewers to subscribers. Now that's something.
Bye Bye Birdie: Invesco's finally putting its tumultuous investment to bed. This week, the strategic fund sold the remaining 5.11% of its stake in Zee Entertainment Enterprises for ₹1,004 crore (~$122.4 million) in a bulk deal. Invesco had gone to court against Zee in 2021, demanding the resignations of chief Punit Goenka and two other non-independent directors in an attempt to protect minority shareholders from alleged corporate governance misdeeds. This is a handy refresher on the case. Zee and Sony India are also in the midst of closing their merger, led by Goenka.
Eye of the storm: Indian TV viewers were served a disturbing series of events last week. Two arrested gangsters were shot down in Uttar Pradesh, allegedly by their rivals, on live TV. This story by Newslaundry features interviews with TV reporters, camerapersons, and stringers who were at the scene reporting live, with flying bullets just scraping past them. Some were injured. Incidentally, the suspected shooters posed as mediapersons to get close to their victims.
Trumpet 🎺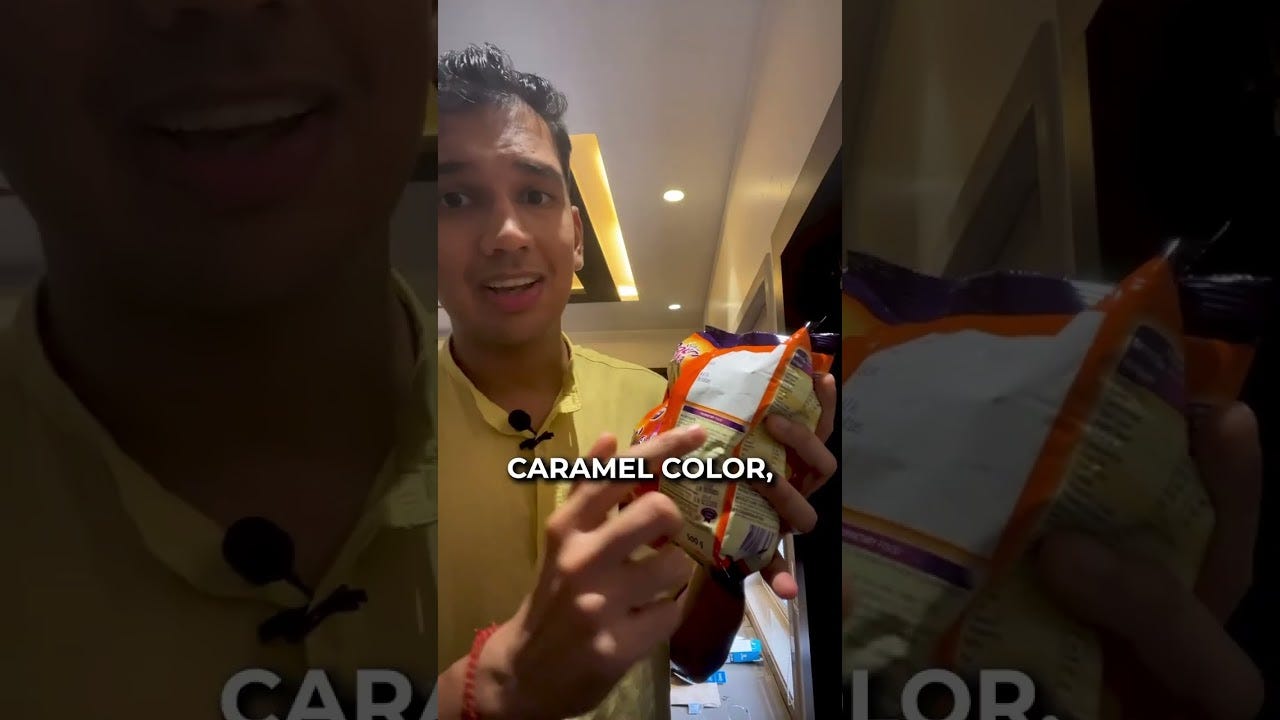 Review of Children Favourite Health Drink. #bournvita #health #children #viral #reality #exposed
You're seeing this video on an unofficial YouTube channel because its creator, Food Pharmer, was forced to take it down from his social media and replace it with an apology. Revant Himatsingka uses his Instagram to walk viewers through the nutrition labels on common packaged food (along with other health and wellness information). Here, he pointed out that Bournvita's labels show the product is full of sugar.
Executives at Mondelez India, which owns Cadbury Bournvita, are probably looking up the term 'Streisand Effect' right now. The company got Himatsingka to post an apology on his Instagram after serving him a legal notice. They followed it up with a post about Bournvita's health benefits, posted twice in static and gif media for good measure. They've also turned off comments ever since users began posting lines from Himatsingka's video, including "Taiyari Diabetes Ki" (prepare for diabetes).
That's all this week. If you enjoyed reading The Impression, please share it with your friends, family, and colleagues. And please write to me anytime at soumya@thesignal.co with thoughts, feedback, criticism or anything you'd like to see discussed in this space. I'd love to hear from you.
Thanks for reading, and see you again next Wednesday!