Discover more from The Signal
The Signal is a daily curated newsletter that helps you understand the latest developments in business, tech, finance, economy, and policy with sharp analysis and crisp insights thats fun to read arriving at 8AM daily in your inbox.
Over 81,000 subscribers
TikTok proposes, world disposes
Also in today's edition: The great IT squeeze; Another blockchain bridge capsizes; Eateries take on Swiggy and Zomato–again; Reliance Retail's ONDC Grab
Good morning! Trust former US president Donald Trump to not understand the assignment. Ahead of the Missouri Senate race, Trump decided to endorse Eric. Except, he didn't mention which one. As things stand, there are two Republican Erics: Eric Greitens and Eric Schmitt. Trump's silence is adding to the confusion. Now, both candidates are cashing in on his endorsement.
🎧 Inflation is giving us expensive lemons.
🎧 Delhi's facing an alcohol shortage. But why? Dive in.
If you enjoy reading us, why not give us a follow at @thesignaldotco on Twitter and Instagram.
The Market Signal*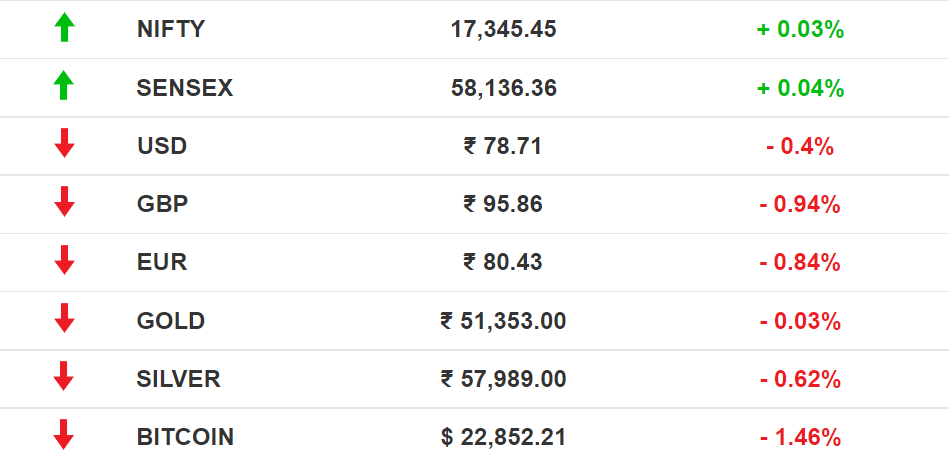 Stocks: Domestic equities brushed aside geopolitical tensions over US House Speaker Nancy Pelosi's visit to Taiwan to end in the green for the fifth straight session. Zomato shares rose by 19.98% a day after its June quarter earnings. In other news, Sula Vineyards is preparing for an IPO. If greenlit, it'll be the first Indian winemaker to go public, 26 years after it was established.
Early Asia: The SGX Nifty soared 0.29% at 7.30 am India time. The Hang Seng Index (0.85%) and Nikkei 225 (0.55%) advanced in early morning trade.
FOOD TECH
Restaurants Wage Discount War Against Aggregators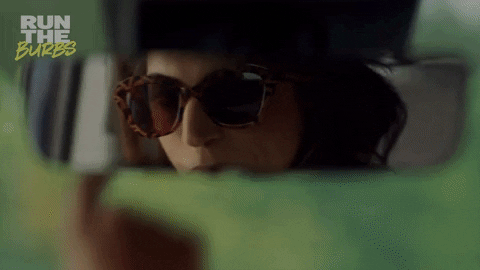 Restaurants are fighting for a seat at the table. Eateries are luring patrons with rewards and steep discounts if they order from in-house apps to avoid the hefty 15%-30% commissions charged by Swiggy and Zomato.
Taking charge: Domino's, McDonald's, and Pizza Hut already have their own apps. Smaller establishments are piggybacking on tech platforms such as ThriveNow and Google-backed DotPe, which levy only 3%-5% commissions.
Throwback: The National Restaurant Association of India has long waged war with Swiggy and Zomato, even storming up to the CCI and triggering a probe into food aggregators' alleged anti-competitive practices.
A MESSAGE FROM OUR PARTNER
Geek Out On Asia-focused Financial News
There's a lot happening and very little time to keep up with the news. It's easy to feel behind the curve with the endless stream of information flowing by the minute not aiding the cause. Getting your news from various news streams can be a chore, a daunting one at that.
DealStreetAsia is a financial news platform tracking the business of startups and private equity, venture capital, and corporate investments across Asia. DealStreetAsia's The Daily Brief newsletter presents headlines in a 24-hour cycle, covering the most significant developments in SE Asia, India, Greater China and the world, crunched into one neat email sent to you at the top of the morning.
Straight to your inbox from Monday to Saturday. Ditch the trite.
Get your daily dose of news here
BLOCKCHAIN
Another Bridge, Another Blunder
Nomad, which allows users to move tokens between different blockchains, was drained of $200 million in an attack described as a "free for all". This is the third major bridge exploit this year after the $320 million Wormhole hack and the $625 million siphoning from Ronin.
Oops: A smart contract update made it easy to spoof transactions and drain Nomad of holdings. Nomad had recently secured investments from NFT marketplace OpenSea and crypto trading platform Coinbase after claiming it was more secure than other bridges.
Elsewhere: The US SEC—which is probing Coinbase for listing unregistered securities and alleged insider trading—charged 11 people associated with crypto Ponzi scheme Forsage. Prices are easing in the secondhand luxury watch market as former HODLers sell their trophies in a crypto bear market. CryptoPunks rallied after luxury jewellery retailer Tiffany dropped a NFTiffs collection, though NFT trading overall has declined.
IT SERVICES
Withstanding The Margin Squeeze
Economic uncertainty and runaway inflation in the west are tripping some dominoes in India too.
The squeeze: Investors have gone bearish on stocks of TCS, Wipro and Tech Mahindra as margins are under strain in the country's famed software services industry. Infosys was the only bellwether to buck the trend in revenue expectations, but even its margins took a knock.
Rising hiring costs and resumption of travel, combined with clients' reluctance to dole out big contracts, upended cost-revenue management.
The Signal
The margin shrinkage and revenue loss for top players could be a structural adjustment due to business practices (on site work, for instance) returning to pre-pandemic norms on the one hand and customers bargain-hunting in a slow economy on the other. Overall industry revenues appear to be unaffected as India's total services exports show exactly the same level of growth in April-June as Q1, 2021-22. The spurt in contracts bagged by second-tier IT firms such as Mindtree and Persistent Systems shows middle-rung clients scouting for deals.
The good news for outsourcing is that the talent crunch will ease as a startup rout could temper demand for coders. Less than a year ago, startups were so high on free-flowing VC money that they famously offered BMW motorcycles, cricket holidays in Dubai and three-day work-weeks. That party is over and VCs and startups are quietly nursing a bad hangover. The outsourcing industry, however, may still have some champagne left to pop by the New Year.
SOCIAL MEDIA
TikTok Diversifies As Global Sentiment Cools
After successfully developing nine mini games, TikTok has intensified its push by testing more games with the help of third-party game developers.
Beyond gaming: Dropping plans of e-commerce expansion in the West due to regulatory concerns TikTok has turned its attention to Southeast Asian countries with shopping campaigns. Yesterday, we told you how it wants to be the next Spotify with TikTok Music. Meanwhile, its sister arm Douyin is testing food delivery to challenge Meituan and Alibaba's Ele.me in China.
But: The short-video company's diversification comes at a time when governments are increasingly turning against it. New Zealand is the latest country to express concerns about data sharing with the Chinese government. UK's prime ministerial candidate Liz Truss plans to crack down on the app. Italy and Australia too are worried about the app's data security. A June investigation had blown the lid on China accessing TikTok's US user data.
E-COMMERCE
Reliance Grabs ONDC Bull By The Horns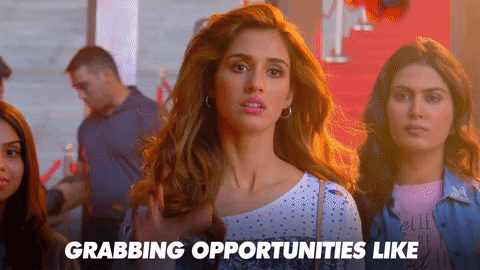 Logistics provider Grab.in is the latest to join the Open Network for Digital Commerce (ONDC). This is the second Reliance Retail-backed venture after Dunzo to plug into the government network, billed as India's UPI for retail.
Additionally: Flipkart's logistics arm Ekart and Delhi-based shipping firm Shiprocket have also integrated with ONDC. Most logistics companies operate in the B2B space. But the network is likely to open up opportunities for B2C players too. This means users can choose from multiple delivery solutions at competitive prices.
Questions: ONDC was pitched as a disruptor that would challenge the dominance of players such as Amazon and Flipkart. However, with two Reliance-backed logistics companies entering the network (and not least a purported conflict of interest), the idea of a level-playing field stands somewhat diluted.
FYI
High gear: Uber's quarterly earnings beat estimates as it turned cash flow positive and reported revenue increases in both ride-sharing and food delivery. Reports suggest that it may sell its stake in Zomato.
Curious, innit? In what could be a major strategic shift for the company, Instagram chief Adam Mosseri is relocating from the US to London.
On the scent: Cosmetics major Estée Lauder is in talks to acquire label Tom Ford—best known for its luxury fragrances and menswear—in a deal worth $3 billion.
Exit: ITC, which operates the Wills Lifestyle chain of specialty stores, is shuttering its lifestyle retail division.
Booted: The Home Ministry has served 81 Chinese nationals 'Leave India' notices; 117 were deported from India between 2019-2021.
FWIW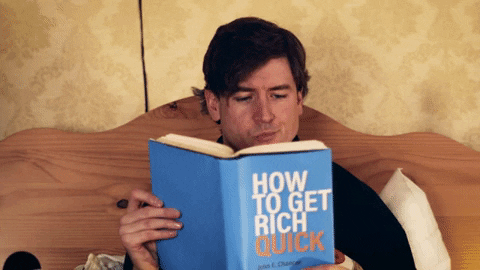 Get rich 101: Turns out that having rich friends helps you climb the income ladder. How? Friends help friends irrespective of social class, family structure, or race. According to a study, friendships helped kids earn more in life when they lived in neighbourhoods closer to wealthy kids. The study analysed 72.2 million users on Facebook between the ages of 25-44.
Power gap: One of the UK's wealthiest families, the Grosvenors, want women to take on top leadership roles in the family business. But this may just be lip service. Data from April 2021 showed that women at Grosvenor earned 38% lesser than men.
Enjoy The Signal? Consider forwarding it to a friend, colleague, classmate or whoever you think might be interested. They can sign up here.
Want to advertise with us? We'd love to hear from you.
Write to us here for feedback on The Signal.