Discover more from The Signal
The Signal is a daily curated newsletter that helps you understand the latest developments in business, tech, finance, economy, and policy with sharp analysis and crisp insights thats fun to read arriving at 8AM daily in your inbox.
Over 81,000 subscribers
TikTok's itch to be Twitch
Also in today's edition: Swiggy enters the marketplace; India plays sticky with rice; Twitter's soap opera continues; All's not well in the neighbourhood
Good morning! The oracle of venture capital doom has spoken. The Information reports that Sequoia Capital played Nostradamus with a 52-slide presentation outlining why the current market turmoil is here to stay. We hope all startup founders are taking note of its recommendation to focus on profitability, not growth. The last time Sequoia wrote ominous missives was during the 2008 recession and 2020, aka the year of the pandemic.
The Market Signal*
Stocks: Benchmark indices finally ended in the green, recovering from a three-day decline. The market was volatile through the day after the US Fed Reserve raised its key interest rate by 0.5 percentage points. IndiGo stock zoomed 10% after it announced its plan to hike fares.
Early Asia: The SGX Nifty slipped 0.13%. The Hang Seng and Nikkei 225 were up at 7:30 am India time.
SOCIAL MEDIA
Twitter Suffers The Coop As Musk Hunts For Nest Eggs
Parag Agrawal is exhausted. Even as Twitter shares jumped post Elon Musk's new financing plan, its internal drama hogged headlines… again.
One: Jack Dorsey's out. Twitter's co-founder—accused of "backstabbing" fellow board members in favour of Musk—quit the board in keeping with his 2021 exit terms. This marks the end of an era, considering Dorsey was officially involved with Twitter since its inception.
Two: Musk ally and Silver Lake CEO Egon Durban resigned from Twitter's board after failing to garner shareholder votes for a term continuation.
Three: Twitter has to cough up a $150 million penalty for misusing private user information to sell targeted advertising.
Biggie: As for why Twitter shares jumped: filings show that mercurial Musk is looking for additional equity after his $6.25 billion margin loan for the acquisition lapsed. So Musk may just buy Twitter after all the trollish dilly-dallying. How he'll raise more cash is another matter altogether, and a headline for another day. And oh, Musk now has plans for a 24-hour Tesla restaurant in Hollywood.
🎧 There's a lot happening at Twitter. Jack Dorsey is out, Elon Musk is looking to raise money for his buyout. Tune in.
NEIGHBOURHOOD
Economic Pain Spreads In The Hood
The Chinese economy could actually shrink this quarter. Premier Li Keqiang spelt out the warning and urged official support to revive halted industries.
Contraction: Li also said that the unemployment rate of 16-24 year olds had jumped to a record 18.2% and hinted that the economy was in worse condition than it was at the beginning of the pandemic two years ago. It's also resorting to treacherous mid-sea manoeuvres to buy cheap oil from Russia.
Sinking Pak: Political and economic crises are reaching a crescendo in neighbouring Pakistan too. Ousted Prime Minister Imran Khan threatened to lay siege to Islamabad if the government doesn't call for fresh elections immediately. Mirroring Sri Lanka, the country is struggling with runaway inflation and rising fuel prices. Hectic parleys are on with the IMF to avoid bankruptcy and a historic global default.
E-COMMERCE
Swiggy Takes A Mini Step Into The Big League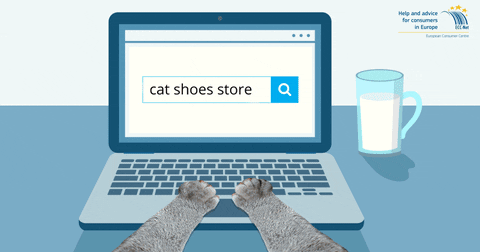 Swiggy is dipping its toes into e-commerce. Dubbed as Minis, the marketplace platform will onboard local stores and D2C brands. The test run for this project has already kicked off, the Economic Times reported.
Tell me more: Unlike the hyperlocal Instamart, Minis will have a national scope. Swiggy wants to kick things off with local electronics and fashion retailers before exploring other segments in the future.
Interestingly, merchants will be responsible for fulfilling orders on Minis. That said, Swiggy may consider leveraging its existing delivery personnel in the near future.
The Signal 
This is not the first time the restaurant and food delivery aggregator is moving away from pure play. Think Swiggy Genie, Supr Daily, and Instamart; the last was greenlit during the pandemic. Instamart's success propelled the company to earmark $700 million in December 2021 to spur further growth.
Still, 75% of Swiggy's revenues come from its food delivery business. Minis seems to be an attempt to increase revenue share from the non-food category. According to Swiggy's co-founder and CEO Sriharsha Majety, the gross merchandise value (GMV) run rate from its quick commerce business would touch $1 billion in the following three quarters.
Another facet worth considering is the overall food delivery business today. Zomato's monthly active users have stalled to 15 million over the last three quarters. Profitability hinges on increasing average order value and optimising delivery costs, both of which are near-impossible in a market like India.
Psst: Even Google's giving e-commerce a chance.
🎧 Swiggy is going beyond food delivery with its latest plans: e-commerce. How does it plan to go about it? Dive in.
COMMODITIES
India Clears The Field For Rice
After wheat and sugar, India may impose export restrictions on non-Basmati rice to safeguard domestic supply and prevent a price rise in the staple commodity. A government official said the Centre was looking to curb exports of five items in all, of which wheat and sugar are already covered. Officials quoted in other reports, however, have denied the claim.
Food protectionism: It's not just India. Countries around the world have implemented export bans or curbs on staple products to prevent food shortages and inflation.
Pitfall: Mango production in Pakistan—which is already reeling from economic and political crisis—has halved due to water shortage and an extreme heatwave. As a result, its mango export target for this year has been cut by 125,000 tonnes.
CREATOR ECONOMY
YouTube Co-opts TikTok Co-opts Twitch
YouTube Shorts is taking a leaf from the TikTok playbook and adding ads (read: product feeds) to creator videos. This means Shorts will now host both shoppable videos and live commerce. The former was a trademark TikTok feature until virtually every shortform content platform copy-pasted it. YouTube already has a Shorts Fund for creator monetisation.
Inspirer turns follower: Even as YouTube and Meta clone TikTok, it's jostling to beat Twitch at its own game. Bloomberg reports that TikTok is launching a paid livestreaming service called TikTok Live, hiring hundreds of people (including from Twitch) for Live, and aping Twitch features such as subscriber-only chats, custom emotes, and badges. The development comes a week after Reuters revealed TikTok's gaming ambitions. Twitch has the edge with creator payouts and exclusivity agreements though.
FYI
Hold the phone: Oppo, Vivo, and Xiaomi are trimming orders by 20% owing to dwindling demand, inflation, and supply chain issues worsened by China's zero-Covid policy.
Fintech gold rush: Fintech startup Innoviti raised ₹75 crore ($9.6 million) from Dutch investor FMO in a Series D round. SaveIN raised ₹8.4 crore ($1.1 million) from Bayhouse Capital in an extended seed round. Taxbuddy.com secured ₹16 crore ($2 million) in a funding round led by Zenith Global. And JM Financial Private Equity led a ₹37.5 crore ($4.8 million) Series B round for logistics provider Emiza.
Pipe up: British oil major Shell is in talks with an Indian energy consortium to sell its stake in the Russian Sakhalin-2 LNG plant.
Tough lesson: In a very Sequoia-like letter to employees, Unacademy CEO Gaurav Munjal predicted a funding freeze for another 18 months. The edtech platform recently laid off over 600 staff members.
Microtoxic: Microsoft's work culture—and Satya Nadella's leadership—is in the spotlight again after a Business Insider report revealed misconduct allegations against at least three top executives.
FWIW
Comeback vehicle: The Ambassador was once India's luxury car. So much so that it was the official ride for government ministers. Rumour has it that it may be revived eight years after it was phased off of Indian roads. But there's been talk about the Ambassador's return every few years. Will it see the light of the day?
Fiery delight: What a crossover episode. China's liquor brand Moutai is making boozy ice-creams. So far so good. Except Moutai, dubbed "firewater" because of its taste, has gained notoriety for its 53% alcohol content. The liquor brand has a tip for its consumers: don't eat and drive.
Pie-eyed: Former US Prez Donald Trump was afraid of being hit in the face not by a rock, bottle, or shoe, but by a cream pie, as revealed by his ex-attorney. Trump even commanded his security guards to beat up protestors in case of an incident, or they'd lose their jobs. P.S: His phobia started after Microsoft founder Bill Gates got pied in the face.
Want to advertise with us? We'd love to hear from you.
Write to us here for feedback on The Signal.