Discover more from The Signal
The Signal is a daily curated newsletter that helps you understand the latest developments in business, tech, finance, economy, and policy with sharp analysis and crisp insights thats fun to read arriving at 8AM daily in your inbox.
Over 81,000 subscribers
A Torrent for Cipla
Also in today's edition: Another blow for Sebi; Vedanta's copper whopper; Netflix India on an upswing; Drunk beetles chomp on Indian cars
Good morning! The great crypto fail has bankrupted many companies but enriched lawyers, accountants, and consultants. Folks in these professions collectively raked in about $700 million in fees after the collapse of several crypto companies, per The New York Times. For those wondering, FTX leads the race with $326.8 million in legal fees. Incidentally, legal firm Sullivan & Cromwell, which is handling FTX's bankruptcy case, commanded more than $110 million in legal fees and recorded over $500,000 in expenses. Kirkland & Ellis has charged $101 million to represent three bankrupt crypto clients. These fees could go further north, since several bankruptcy proceedings still have no end in sight. Well, there was money to be made in crypto… but just not for those who peddled and bought digital tokens. ¯\_(ツ)_/¯
The Signal is now on Telegram! We've launched a group — The Signal Forum — where we share what we're reading and listening through the day. Join us to be a part of the conversation!
A quick programming note: We're taking the day off on Thursday on account of Janmashtami. There will be no editions of The Signal, The Playbook, and The Signal Daily podcast on Friday, September 8.
Today's edition also features pieces by Julie Koshy Sam, Soumya Gupta, and Jaideep Vaidya.
If you enjoy reading us, why not give us a follow at @thesignaldotco on Twitter Instagram and Threads.
The Market Signal*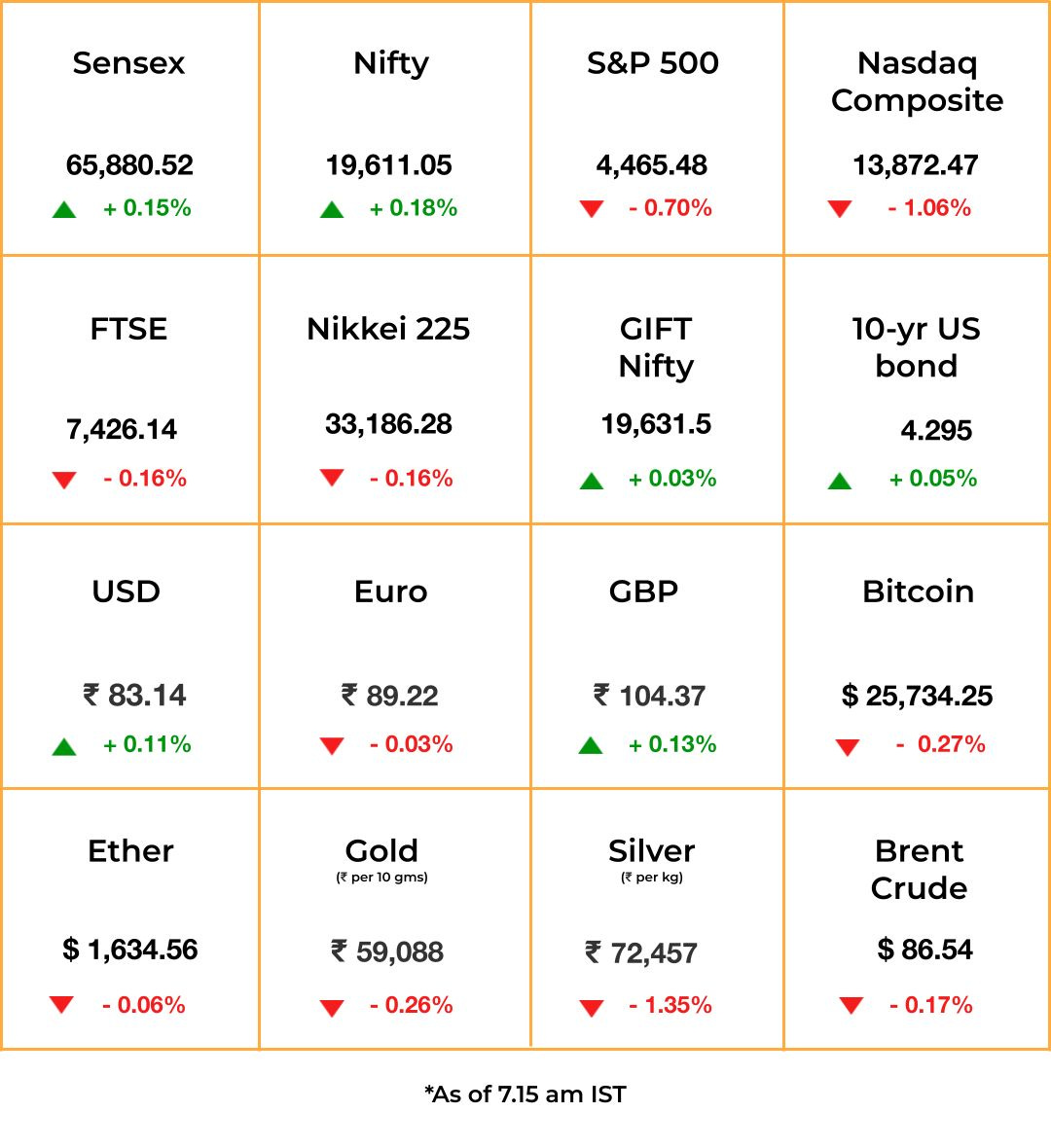 Stocks & Economy: Indian equities traded most of the day in the red on Wednesday but buying interest in the last half hour pushed benchmark indices well into the green zone. That trend may repeat today as morning trade in GIFT Nifty indicates a subdued opening.
Asian markets began the day in losses taking cues from US stocks, which fell after data showed that the services sector expanded in August, the eighth month in a row. It fuelled fears of prices rising again and the likelihood of the Federal Reserve following with interest rate hikes.
The fears were compounded by oil prices rising to a 10-month high after Saudi Arabia and Russia decided to extend supply cuts. The prices are now up almost 10% this year. For India it would be a double whammy as the rupee fell to record lows.
PHARMACEUTICALS
Prescription: Sell To Buy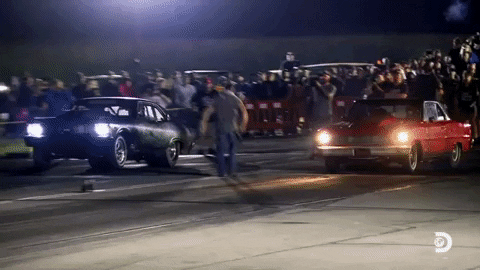 Torrent Pharma is leading the race to acquire the Hamied family's share in their company, Cipla. But both firms may have to sell 15 major brands to get antitrust approvals for a potential deal.
Brokerage firm Bernstein found both companies combined have over 90% market share in four pharma segments where they overlap.
PE heat: Apart from Torrent, private equity firms Blackstone and Baring PE Asia-EQT have also bid for Cipla. Bain Capital may also join the fray with drugmaker Dr. Reddy's Laboratories. Torrent Pharma's bid is 30% higher than Blackstone's, Business Standard reported.
Everywhere all at once: Cipla isn't the only pharma firm PEs are after. Blackstone and BPEA-EQT are also competing to acquire Hyderabad-based pharma firm Sai Life Sciences. Blackstone may also buy out Kerala-based hospital chain Kims Healthcare Management at a ₹4,000 crore ($480 million) valuation.
INVESTIGATION
Time Flies When You're Having Fun(ds)
Our takeaway from the Adani Group exposé by the Organised Crime and Corruption Reporting Project (OCCRP)—which alleged that a web of promoter, partner, and associate-linked offshore funds rerouted investments in and out of group stocks—was that it was a bad look for Sebi.
Now, India's market regulator may have it worse. Mint reports that six of the eight opaque entities named in the OCCRP investigation have been shut—some as far back as 2006 and 2015. This poses a challenge for Sebi in identifying the ultimate beneficiaries because overseas regulators maintain records for a limited period. The entities' "feeder funds" (typically established in tax havens) would also likely be deregistered by now.
As far as its investigation into Adani goes, Sebi has been accused of inaction and being on a "journey without a destination". The latter remark was made by no less than a Supreme Court-appointed panel.
CORPORATE
Vedanta's Copper Clawback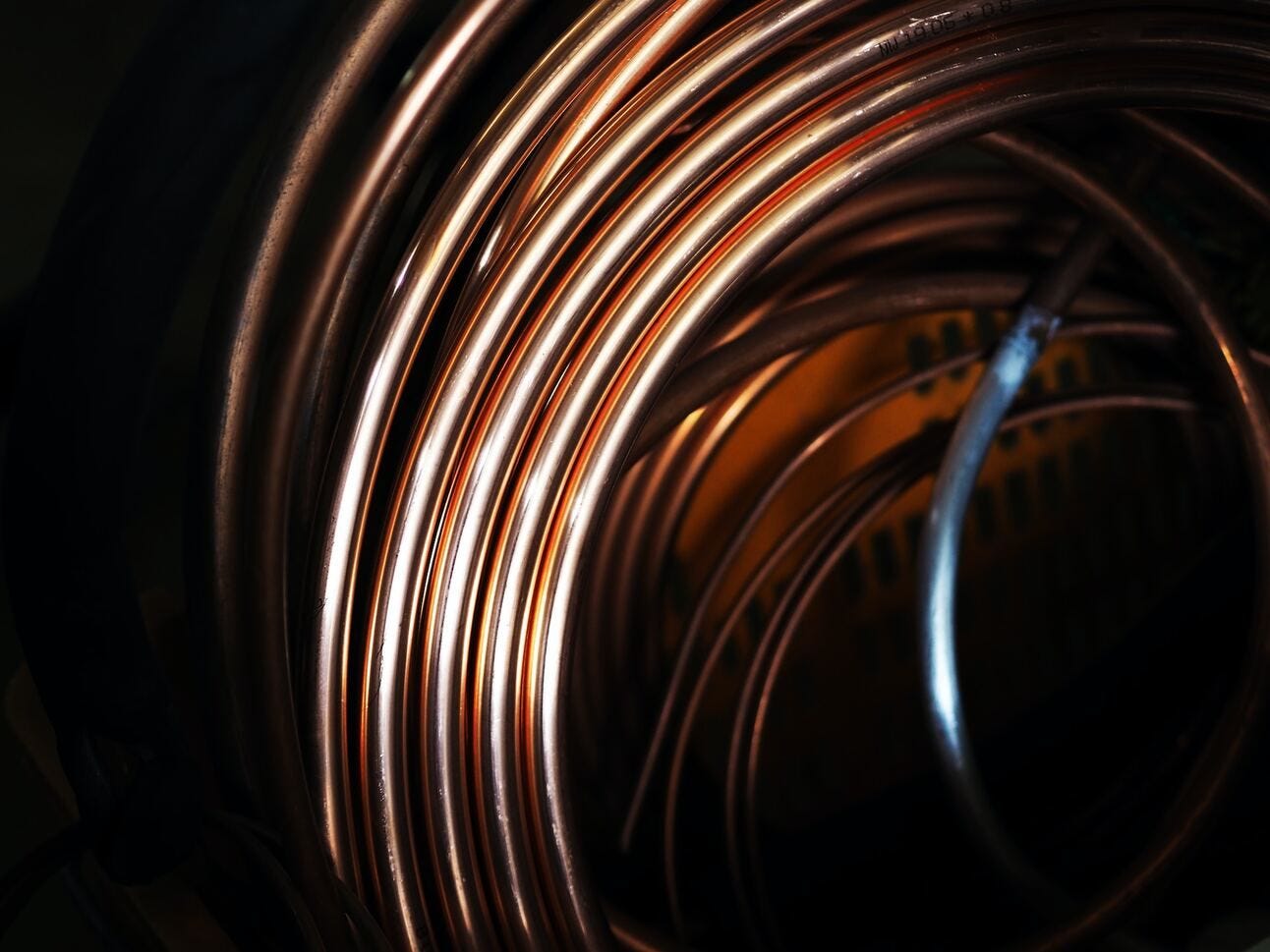 Photo by Ra Dragon on Unsplash.com
The pieces are coming together for metals tycoon Anil Agarwal to restart the hugely profitable business of copper production.
Agarwal's Vedanta Resources Ltd (VRL) has regained control of the Konkola Copper Mines (KCM) in Zambia and plans to invest $1 billion over five years.
London-based VRL is also tying up a $1.3 billion loan from Standard Chartered Bank (Stanchart) against brand fees receivable from its Indian arm Vedanta Ltd. The latter paid 3% of its revenues or $413 million as brand fees in FY23.
The group has also begun efforts to restart its Sterlite Copper unit in Thoothukudi in Tamil Nadu.
The Signal
The billionaire has skirted a default so far by pledging VRL shares, selling stake in Vedanta Ltd, and getting large dividend payouts from the Indian businesses. Yet, the group is not out of the woods. Loan repayments of $1.3 billion and $4.3 billion are due in FY24 and FY25, respectively.
A lasting solution requires higher free cash flows. Copper is the best bet for that. The Sterlite shutdown five years ago following local protests was a big blow as it supplied 40% of India's copper consumption. It suffered a further setback when Zambia took back KCM four years ago. That meant it missed the peak of the copper price cycle, although the business is still lucrative as usage of the metal is increasing with rising electric vehicles and smartphone production.
ENTERTAINMENT
Is Netflix Finally Cracking India?
It's taken seven years, but the streaming giant seems to have got something right. Business Standard reports that Netflix India's subscriber base has doubled from last year to ~10 million, while its revenue of ₹2,200-2,400 crore ($265-290 million) is now second only to Disney+ Hotstar's ₹3,200 crore ($385 million).
What worked: Password-sharing crackdown, price cuts, investment in local content and creators, and distribution partnerships with the likes of Reliance Jio, Airtel, ACT Fibernet, and Tata Play.
SRK mania: The Indian box office can't wait for Shah Rukh Khan-starrer Jawan, which is expected to collect ₹65-70 crore ($7.8-8.4 million) on its opening day, per Mint.
Strike out: Warner Bros. Discovery cut its full-year profit guidance to $10.5-11 billion, down from $11-11.5 billion last month, due to the Hollywood strikes.
Cut the noise: Universal Music has joined Spotify in taking steps to reduce payouts to non-professional musicians, including those uploading white noise.
ENVIRONMENT
Drunk On Fumes
Legend has it that there once was a wood nymph named Ambrosia. A nursemaid to Dionysus, the Greek god of wine, she was killed by the wicked king Lycurgus. Dionysus got his revenge. But Ambrosia? She turned into a vine and became the nectar of the gods.
Ambrosia still loves her Dionysian somras. Only now, she lives on irl in the form of the ambrosia beetle, an insect so drunk on ethanol (the active ingredient in alcohol) that it's boring through fuel pipes… to the point of Indian vehicles catching fire.
Wtf: Scientists at the Kerala Forest Research Institute strongly suspect that ambrosia beetles—which mistake ethanol-blended fuel for the ethanol produced by stressed trees—are behind a spurt in (leaky) cars catching fire.
Carmakers and ethanol manufacturing companies aren't buying it. What we do know, though, is that abrupt climate shifts are triggering population outbreaks of these lil drunkards.
FYI
Costly bite: The Tata Group is reportedly in talks with snackmaker Haldiram's to buy a majority stake but is baulking at the $10 billion valuation the promoters are seeking.
Leadership deficit: Hospitality startup Oyo has lost two top executives ahead of its planned public share sale. The company says the two, India chief Ankit Gupta and Europe head Mandar Vaidya, quit six months ago.
Deal alert: Reliance Retail has acquired a 51% stake in Ed-a-Mamma, the kids and maternity-wear brand founded by actor Alia Bhatt.
No Apple please: China has asked government employees to not use iPhones or other foreign brands at work. They have been barred from bringing foreign devices to offices.
Quick loan: Elon Musk borrowed $1 billion from SpaceX in October 2022, the same month that he bought Twitter. He returned the money with interest within a month.
UPI con: Over 30% of frauds related to India's Unified Payments Interface originate in Uttar Pradesh, Gujarat and West Bengal, a new study found.
Crunch: Lay's and Kurkure maker PepsiCo India will invest ₹778 crore ($93.5 million) to set up a 42-acre food manufacturing plant in Nalbari, Assam.
THE DAILY DIGIT
110,000+
The number of signups for Apple TV+'s MLS Season Pass on July 21, the day Lionel Messi played his first match for Inter Miami. (The Wall Street Journal)
FWIW
Caffeinated noodles, anyone?: We're not sure this is a match made in heaven, even for gamers. Instant ramen legend Nissin Foods is launching two variants of caffeine-infused instant noodles, with the claim that they will "increase reflexes and one's attack, defense [sic], recovery or movement speed in a game". The flavours, garlic and black pepper yakisoba and ginger keema curry, are soup-free to minimise spillage on keyboards, joysticks, and other equipment. The products contain unspecified amounts of caffeine, arginine (standard energy drink ingredients), and niacin (performance enhancer). Ok fine, we're definitely curious and would proooobably try this out.
Unmasking a thief: Turns out that one of Australia's most prolific plant pilferers is a cheeky koala named Claude. Humphrey Herington, a nursery owner in New South Wales, discovered that it was the marsupial who'd walloped $3,800 worth of eucalyptus seedlings. Wasn't Claude's fault, though: the seedlings were to be used for koala habitat restoration projects anyway. Over the last two months, Herington noticed that the shrubs would be stripped of their new leaves overnight. Then, one day, he chanced upon a rather stuffed Claude, who "looked very pleased with himself". 10/10 for koala audacity.
New pastures: Promotions were once seen as incentives to recognise employees' efforts and even motivate them. But these days, they're hall passes for better job prospects in the US. According to data from payroll services provider ADP Research Institute, 29% of employees resign within a month after receiving their first promotion. Workers who weren't promoted but still quit their jobs stood at 18%, according to data analysed of more than 1.2 million US workers between 2019 and 2022. In related news, a survey of over 18,000 US employees earlier this year found that 51% admitted to actively looking for new jobs. Given that a new job comes with a pay bump, it kinda seems fair to jump ship. Captain Obvious would agree.