Discover more from The Signal
The Signal is a daily curated newsletter that helps you understand the latest developments in business, tech, finance, economy, and policy with sharp analysis and crisp insights thats fun to read arriving at 8AM daily in your inbox.
Over 81,000 subscribers
Are you travelling anytime soon? ✈️
Also in today's edition: Google fast forwards its Web3 vision; Reliance wants you to take a glance; Meet metamate Mark; Space travel, anyone?
Good morning! King of disco pop Bappi Lahiri is no more. His unapologetic public persona often overshadowed his career, one that spanned over four decades. Even little known is the fact that he took Dr. Dre to court for lifting his song, Kaliyon Ka Chaman. He won. Just two days before his death, Bappi shared a throwback on Instagram, captioned: "Old is always gold". We concur. Rest in peace, OG rockstar.
In today's episode, Farheen decodes Zuckerberg's new corporate mantra: "Meta, Metamates, Me." In its fourth-quarter earnings, Airbnb made a profit, and India plans to begin regular international flights soon. There's a lot going on in the tourism sector. Tune in to The Signal Daily!
The Market Signal*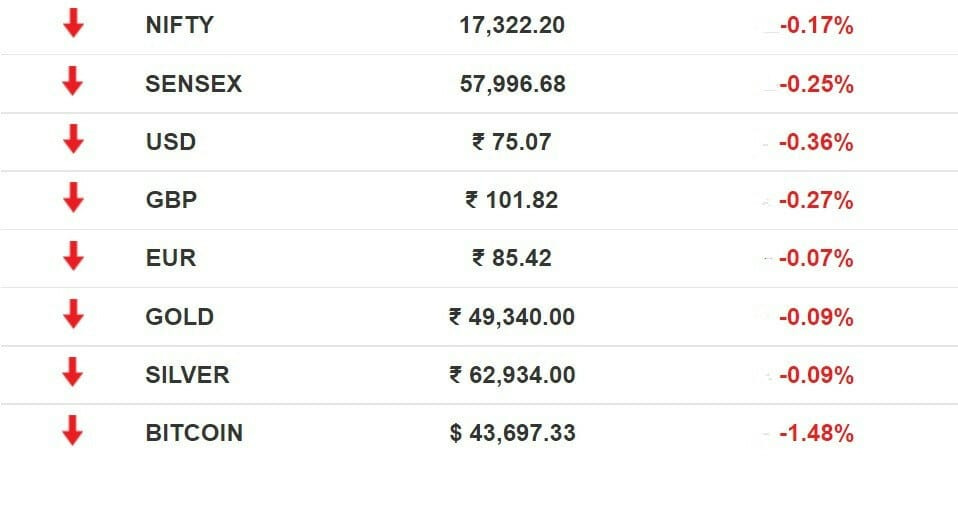 Stocks: A day after staging strong figures, the Indian equities tumbled as geopolitical tensions played spoilsport. Fears of a rate hike by the US Fed also caused a slump. It is one of the reasons why tech start-ups have been delaying their public debuts. Bharti Airtel, HDFC and Nestle were among other Sensex gainers.
Google Streams Into Web3 Via YouTube
Last month, we told you about Google's gradual foray into the world of blockchain and crypto. Now, through YouTube, it could realise its Web3 ambitions. A job listing revealed that YouTube was on the lookout for a "director, product management, Web3."
Creator-focus: The listing came days after YouTube included NFTs in its creator tools. Neal Mohan, YouTube's chief product officer wrote, "Web3 also opens up new opportunities for creators. We believe new technologies like blockchain and NFTs can allow creators to build deeper relationships with their fans."
But how will this work? An elementary reading is, YouTube could enable fans to own video NFTs by their favourite creators on its own marketplace. In May 2021, one such viral video "Charlie Bit My Finger" was sold as an NFT for $760,000.
A MESSAGE FROM OUR PARTNER
Let Pillow Give Your Stable Coins Some Cushion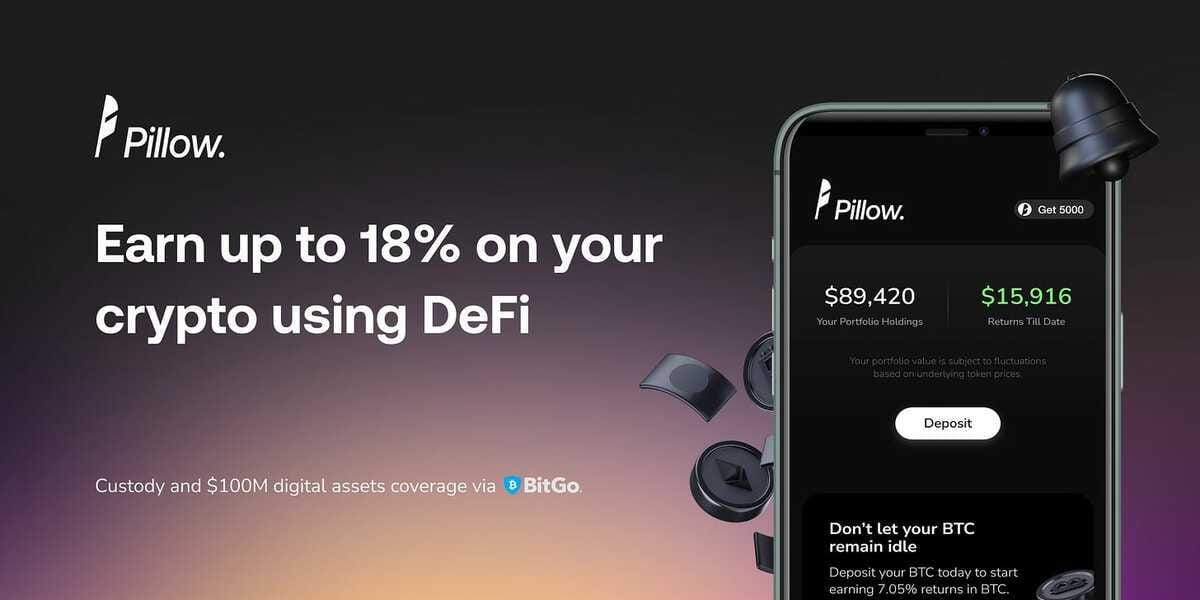 Buying cryptocurrencies is always a hassle. More so, if you buy stable coins such as USDC or USDT.
But why let your USDC or USDT fall asleep in your wallet when you can get up to 18% returns? Let's not even talk about transaction fees and the other hassles.
With Pillow, you can lay all these worries to rest. How? It's—
Simple: Deposit USDC, BTC or ETH in just a few clicks, no transaction fees and no lock-ins.
Smart: Their experts scout 500+ protocols to get your cryptocurrency the best cushion, i.e. up to 18% returns.
Safe: Deposit custody powered by BitGo along with a $100m custodial insurance that lets you sleep in peace.
So, the choice is yours. Let your crypto sleep or wake up to the highest returns on them.
Since Pillow is currently invite-only, we are here to help you make that choice easier.
The Signal readers get exclusive access to Pillow, no strings attached. Here's the invite code you can use: "SGNL18".
Disclaimer: Cryptocurrency regulations in India are still underway. Do conduct due diligence before making any investment decisions.
Airbnb And Travel Are Rebounding
Airbnb has scripted a stunning comeback story. Right in the middle of the pandemic, the company recorded in 2021, what its CEO Brian Chesky hailed, "the best year in Airbnb's history."
This comes two years after Airbnb borrowed $1 billion, laid off nearly 25% of its company, and slash its marketing budget. But its fortunes changed in 2021 for better, courtesy remote work. Travellers checked in for long-term stays (four weeks or more), making it the fastest-growing category.
Moving on: Things are opening up, slowly. The Netherlands, one of the first countries to report Omicron, is lifting restrictions this month. Australia is inviting vaccinated travellers. Mask mandates are expiring in the US states: Coachella is following suit. And companies now want you to travel a lot more.
Opening up: Back home, international travellers can breathe easy. Indians could also play fastest fingers first to book international flights within the two months—after a 23-month gap. The hospitality industry is in a bit of a hiring frenzy.
What The Reliance-InMobi Deal Is About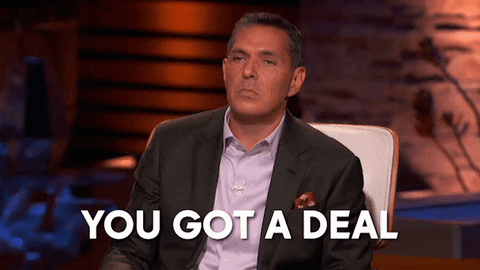 Days after Jio Platforms wrote a $200 million check for InMobi's lock-screen content business Glance, the latter's social media venture Roposo is in discussions with Reliance Retail as part of a social or live commerce play. Last year, Roposo pivoted from short video to live commerce. It claims to have 30 million users.
Bandwagon effect: This should not be surprising, especially since e-commerce companies (both in India and globally) have been resorting to live-commerce. For instance, in India, Flipkart has partnered with ShareChat-owned Moj, while its parent Walmart has a similar arrangement with TikTok. Ditto for Shopify. Amazon is running its own influencer program.
The Signal
Jio's investment into Glance, InMobi said, would help it go global, and enter high-density markets outside Asia such as the US, Mexico, Latin America (Brazil) and Russia. To this effect, last year, Glance created what is a global collective of influencer-led brands to take on TikTok and Instagram. The Jio investment will help it add the users it needs to build this ecosystem of influencers, brands and end consumers.
Likewise, having showcased its ability to offer live content on lock screens via Glance Live, this is where Roposo's creator-led live commerce model fits in. Pair that with Reliance Retail's brands and Glance's reach of about 150 million active users, and InMobi could be on to something here in two or three quarters time, as revealed by its CEO Naveen Tewari. Not to forget the new users that will add to the funnel via Glance's Jio smartphone push.
Are You Going To Space?
Sir Richard Branson now wants you to see Earth from space. If you have the money to shell out, Virgin Galatic can take you on a space ride at a neat $450,000.
Travellers must brace for spaceflight prep, which can go over multiple days—all for a 90-minute flight.
Fly away: In September 2021, SpaceX took an all-civilian crew to space. Its private missions will continue this year. This is bankrolled by billionaire Jared Isaacman, who was one of the co-passengers in the previous expedition. In the mix is an attempt at a spacewalk (a risky adventure), previously reserved for government astronauts.
We wonder if it's worth risking possible brain damage though.
Mark Zuckerberg Is Now A Metamate
The company formerly known as Facebook is now no longer (officially) about moving fast and breaking things, a once growth-centric mission statement. That was seemingly retired in 2014, when "break things" was replaced with the boring "stable infrastructure" moniker.
Now, with one clear eye on you-know-what, Meta has rejigged its motto again, to reflect its ambitions beyond 2022.
Hard reset: "Move fast" has been replaced by "moving fast together"; "Be bold" is now "build awesome things"; "Be open" has become "live in the future" with new additions such as "focus on long term impact." The clincher, however, happens to be a cult-like mantra that Zuckerberg himself addressed as "Meta, metamates, me."
WTF is a Metamate? Well, a Meta employee is now a Metamate (as opposed to a Facebooker, earlier). The backstory here, narrated by soon-to-be CTO Andrew 'Boz' Bosworth is that an employee had cold emailed cognitive scientist Douglas Hofstadter for ideas after its Meta rebrand. The new "Meta, metamates, self", Boz explained, was borrowed from a naval reference, "Ship, shipmates, self."
Meta also promoted Nick Clegg to president, global affairs. This means a reduced involvement of Mark Zuckerberg and Sheryl Sandberg in future policy decisions.
FYI
Buying in: Amazon founder Jeff Bezos led a $80 million round in Jakarta and Bengaluru-based direct-to-consumer SaaS startup Lummo as part of its Series C round.
More tips, please: After Razorpay, Twitter partners with Paytm to enable Indian creators and/or businesses to receive tips on its platform. For the dot eth-ers, there's Ethereum.
Banking on it: JP Morgan opened a lounge on blockchain-based Decentraland to become the first bank to join the metaverse (and bandwagon). Maybe not quite. ABN Amro opened a virtual branch on Second Life in 2006.
Hybrid warfare: Even as Russia retreated its troops from the border, Ukraine's defence ministry and two banks were targeted in a cyberattack. Russia, however, denied these allegations.
Going private: Google said it was working to "limit the sharing of user data with third parties" on smartphones running its Android OS.
Take Two: The government of India is considering replacing the Personal Data Protection Bill 2019, with a completely new privacy law.
Conditional: Elon Musk's hopes of getting an import tax cut in India will hinge on Tesla's commitment to source $500 million worth auto components locally.
FWIW
Copy pasta: Social media's Shein is here. When former President Donald Trump decided to make his own Twitter-like site, he had his work cut out. However, Trump's social media platform, TRUTH Social, looks a lot like Twitter. The only difference we see? Twitter's blue ticks are replaced by a red check-mark, also a colour associated with Republicans, whose presidential candidate Trump was.
Up to code: Tumblr, a Gen-Z favourite, was popular among teenagers in the early 2010s. The platform was littered with memes, photos, fashion, pop-culture references and creative writing. Turns out it also helped a generation of women get acquainted with coding.
Fold your legs: Are you complaining about the legroom in the plane? It's getting worse in a Philippine airline that's already mastered the art of cramming more seats. Cebu Air plans to board more people with its new A321 XLR aircraft. Only solace—passengers pay less for the airfare.
We messed up. Yesterday we referred to Mr. Rabi Shankar as the RBI governor. He is the RBI deputy governor. The error is regretted.
Want to advertise with us? We'd love to hear from you.
Write to us here for feedback on The Signal.