Discover more from The Signal
The Signal is a daily curated newsletter that helps you understand the latest developments in business, tech, finance, economy, and policy with sharp analysis and crisp insights thats fun to read arriving at 8AM daily in your inbox.
Over 81,000 subscribers
Turbulence expected
Also in today's edition: Shriram Group to be recast, China stresses out Fed, Investors beef up cloud kitchens
Good Morning! Robinhood got hacked. Look, we're all a little tired of these hacking stories. Systems are still adapting to people working remotely, this creates vulnerabilities blah blah blah. But this isn't that. You see, this was a hack by social engineering. So, a customer service executive got a call from a "distressed customer", who managed to get into Robinhood's systems and got away with data of 7 million people. Robinhood says there has been no financial loss. Except the breach of its system.
Btw, our podcast has been going strong for over a month now. Tune in on your daily jog, drive to the office, or even as you WFH-ers have breakfast in bed. We promise it'll be music to your ears.
The Market Signal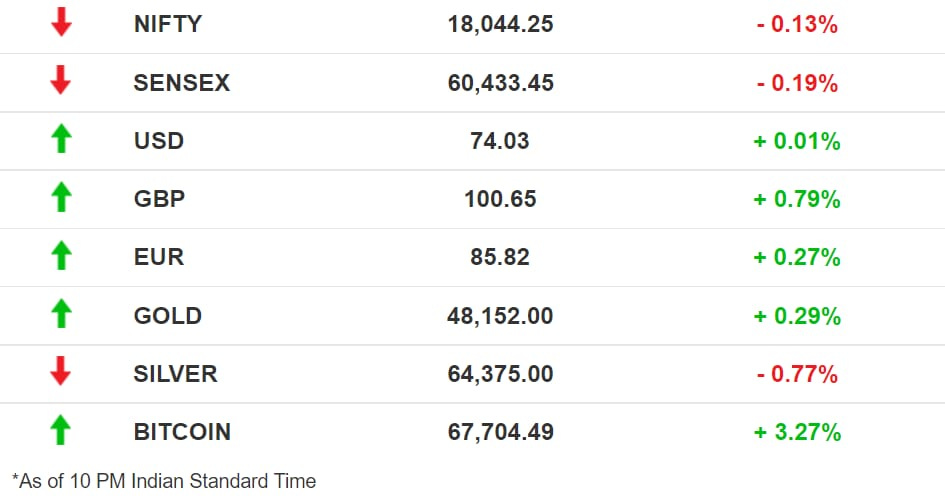 Stocks: Benchmark indices spent the whole day in the red, where they eventually settled. Subdued global sentiments on the back of the US Fed's decision to taper stimulus appear to have stolen investors' willingness to continue ascending to new heights.
Cookie crumbles: A disappointing earnings report saw Britannia's share price tumble nearly 5% in intraday trading.
Shriram Plans To Merge Some, Split Some
Chennai-headquartered Shriram Group is heading for a restructuring. Under this proposal, Shriram City Union Finance and Shriram Transport Finance will merge while the insurance units will be spun out.
Solid grip: The two listed entities will first merge into a single unit. Then, Shriram Capital will reverse merge into the new entity. Next, the life and general insurance businesses will be demerged into a separate unlisted company.
Who gains? The finance company will be the fourth largest shadow lender in the country after the merger. The reorganisation will simplify the corporate structure and external investors in Shriram Capital such as TPG Capital and Ajay Piramal will get an exit opportunity. Given the complicated cross-holding structure, markets will closely watch the valuation process of each entity.
Netflix Does TikTok For Kids
With competition heating up in the video streaming space, Netflix is rolling out more features to keep audiences hooked.
TikTok For Kids: The company is launching a TikTok-like feature "Kids Clips" on its iOS app to attract children to the platform. But unlike TikTok, the videos will be horizontal and kids can only watch 10-20 clips at a time.
Déjà vu: Sounds familiar? Earlier this year, Netflix had launched "Fast Laughs" or comedy clips. Kids Clips is something like that.
Bolstering Up: Netflix has been on roll. From gaming to podcasts, event IPs and merchandising to kids programming, the streaming giant is preparing to slug it out in a very crowded market. Children, who generally watch TikTok or YouTube, now have a new browse-through product on Netflix as well.
SpiceJet Trapped In Air Pocket
SpiceJet finally has some good news – perhaps the only one. The low-cost carrier is collaborating with fintech company Capital Float to enable customers to "fly now, pay later", a no-cost EMI scheme of up to 12 installments.
Bad news: The airline has been in a fix with tax authorities for not paying GST dues of ₹285 crore. It has grounded 13 of its Boeing 737 aircraft since they haven't received a no-objection certificate from the government.
Adding to its woes, SpiceJet hasn't been able to book profits for the last six quarters. Of course, the pandemic didn't help but its lease liabilities have been ballooning. What more could go wrong? Rating agency Crisil Ratings bracketed the company in the "non-cooperating" category.
Aviation in flux: SpiceJet is not the only one that's having it rough. The aviation industry is facing rough weather. Except for a few domestic carriers that fly to destinations abroad, no International flights are allowed until November 30. Travelers are fewer compared to pre-pandemic levels but fuel prices are rising.
The Signal
Covid-19 has wrecked the aviation business. According to rating agency Icra, Indian airlines should prepare for losses of up to ₹25,000-26,000 crores in FY2022. That's a hard knock for carriers such as SpiceJet. While domestic travel has rebounded on the back of vaccination drives and upbeat consumer sentiments, difficulties in international travel are expected to linger. Stringent travel norms are making it hard for Indian travellers to take off abroad. Long immigration lines and delays due to testing for Covid-19 at airports are adding to the woes.
Fed Warns Of Another Contagion From China
The US Federal Reserve has warned that the Chinese real estate crisis could potentially spill over to the US financial sector and stress global markets. The deadline for a $148 million payment catches up with the beleaguered property developer Evergrande today.
Risky assets: A dip in investor sentiment, virus spread or economic recovery stalling could knock the bottom out of asset prices, the Fed cautioned in its latest financial stability report.
Crypto risk: The Fed also warned about emerging interest rates risks from stablecoins, digital currency tied to a fixed value such as the US dollar.
Meme-stocks: The Fed also worries about meme stocks. It said unexpected frenzies could become frequent as social media influence on trading rises.
Aim For The Clouds
Curefoods, which aims to be a Thrasio but for food brands, is said to be raising $30 million in equity funding from Accel and Chiratae. There is some talk of another $10 million in the form of debt, an Economic Times report says. This comes right after a Business Today story that claimed that Box8 is in talks with Tiger Global to raise $100 million.
Why this cloud obsession: It's tiring but the answer lies in the pandemic. In FY21, the restaurant industry shrunk by over 50%. In FY22, things are supposed to get better but the market will still be smaller than what it was in 2019. Almost a fourth of the restaurants in the country shut down during the pandemic. Higher prices of commercial LPG, which most restaurants use, are eating into margins. Cloud kitchens with their unique business model should be able to fill that gap.
What Else Made The Signal?
End of GM: Pioneering US conglomerate General Electric, once the world's most valuable, will split into three public companies from 2023. The companies will focus on healthcare, energy, and aviation.
Glam Billion: Good Glamm Group, which owns D2C brand MyGlamm, is India's 35th unicorn after a $150 million Series D fundraise.
Banking India: HSBC is eyeing a re-entry into India's private banking space after exceeding its retail wealth hiring targets in China.
India leads China: India is now ahead of China in financial inclusion metrics, with mobile and internet banking transactions rising and the number of bank branches inching up.
Justice served: The former Chief Justice of Bangladesh, Surendra Kumar Sinha, has been sentenced to 11 years in jail by a special court on charges of graft and money laundering.
Space flight: Over 700 people have bought tickets to fly to space aboard billionaire Richard Branson's Virgin Galactic. A seat on the commercial service that begins in late 2022 costs $450,000.
FWIW
End of the road: US Transportation Secretary Pete Buttigieg will utilise $1 billion to remedy racial inequities in US highway design. How can roads be racist, you ask? Consider, for example, the ones that were built to separate minority neighborhoods from White communities. Or, in Buttigieg's own words, an underpass deliberately constructed "too low" for "a bus carrying mostly Black and Puerto Rican kids to a beach" in New York.
Just stop it: Ever wondered where all the unsold clothing from fast-fashion retailers ends up? The answer is probably somewhere in the mountain pile of discarded clothes in Chile's Atacama desert.
Billionaire envy: A short banter between Jeff Bezos' girlfriend Lauren Sanchez and Hollywood star Leonardo DiCaprio went viral on Twitter. Later, Bezos jested on Twitter with an invitation to DiCaprio with a shot of himself in a Putinesque pose. Have a look.
Jeff Bezos

@JeffBezos
Leo, come over here, I want to show you something… @LeoDiCaprio
Barstool Sports @barstoolsports
Leo is Mr. Steal Yo Girl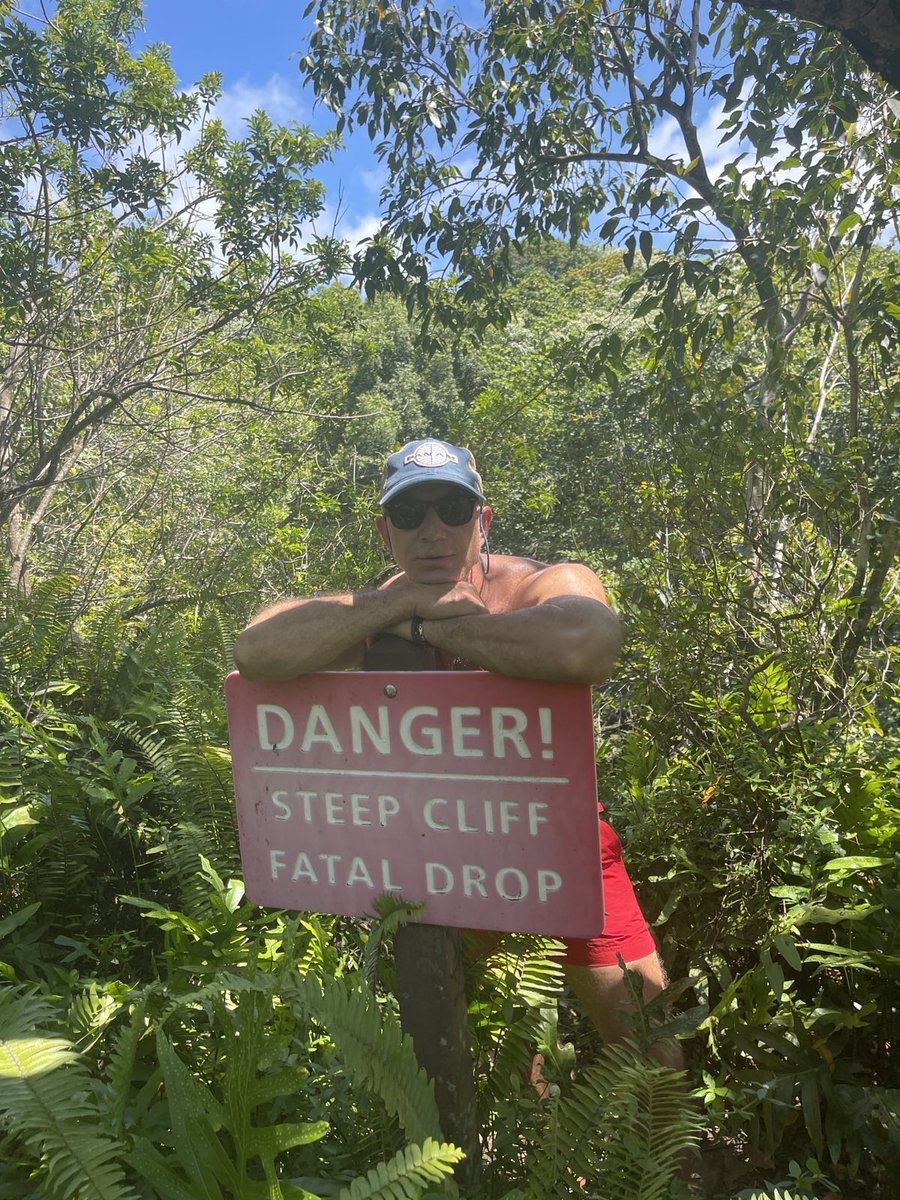 Nov 8, 2021
262K Likes   41.7K Retweets   9.03K Replies
Tuesday's What Else Made The Signal section wrongly named Toyota where it should have been Toshiba. The error is regretted. 
Want to advertise with us? We'd love to hear from you.
Write to us here for feedback on The Signal.