Discover more from The Signal
The Signal is a daily curated newsletter that helps you understand the latest developments in business, tech, finance, economy, and policy with sharp analysis and crisp insights thats fun to read arriving at 8AM daily in your inbox.
Over 81,000 subscribers
Turn off your VPN
Also in this edition: Xi doesn't like gaming, Don't throw your iPhone, PayU makes a big purchase.
Good morning! Jon Stewart is back to TV screens on Apple TV+. The upcoming show titled The Problem With Jon Stewart, will see the influential host doing what he does best — satirising current events. And oh, there is a podcast series which will drop alongside the TV show. Stewart called it a day in 2015 passing on the baton to the mildly funny Trevor Noah. It seems, and much to our delight, he couldn't keep himself away from the desk. Curiously, he will be competing with The Daily Show alum John Oliver who is also hosting single-issue deep dives on TV.
If you like reading us, please share with your family, friends, classmates, colleagues, and networking groups. We promise to do you proud.
The Market Signal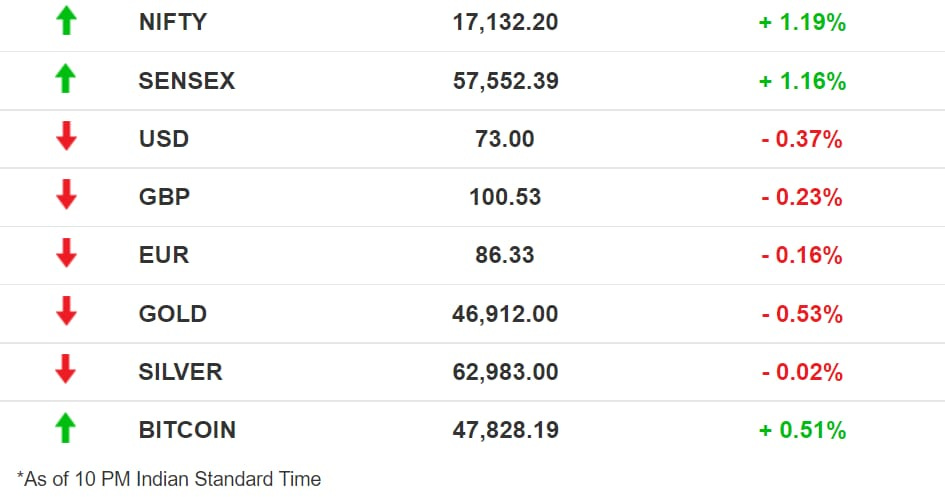 Stocks: A late surge from the bulls saw both benchmark indices close with gains of over 1% each. Bharti Airtel and the Bajaj financial twins were among the day's biggest gainers while Nestle India and RIL were the index laggards. All NSE sectoral indices except for Media closed in the green.
Currencies: The Indian Rupee registered its fourth straight session's gain against the US dollar yesterday, following a trend of rising foreign fund inflows.
PayU Adds BillDesk To Cart
In the country's largest fintech deal, PayU's parent Prosus Ventures is acquiring India's biggest payment aggregator, BillDesk, for $4.6 billion, making the merged firm one of the world's top players by total payments volume.
What's the big deal? It's curtains for the old guard of India's payments industry. BillDesk, which has been facing tough competition, was put on the block in 2018 too. Meanwhile, PayU has been shopping aggressively, buying up Citrus Pay, PaySense, and Wibmo.
Let's talk numbers: Prosus had invested $6 billion in Indian tech so far, which will now exceed $10 billion. Buying 21-year-old BillDesk, which has established partners, will help expand PayU's reach. The combined venture will handle four billion transactions annually, up four times PayU's current levels in India.
There's no Seoul in this app store duopoly
What just happened in South Korea probably won't stay there. The country has passed legislation that could force Google and Apple to open their app stores to outside payment systems. Noncompliance could result in fines up to 3% of the revenue earned in the country.
Why is it a BFD?: Apple's and Google's walled gardens have been drawing flak in many countries, particularly for their tight grip on distribution and payment systems. Last quarter, Google Play Store accounted for 75% of global mobile downloads while 65% of consumer spending happened on Apple's App Store. The app stores also contributed ~20% each to Google's parent Alphabet and Apple's revenues in 2019, according to recent court documents and investigations.
Domino effect: South Korea's law is set to create waves globally. The UK, Australia and the EU are already investigating the companies' dominance. In the US, the federal government and states are considering legislation. Apple has made a show of yielding. Where next, is anybody's guess. (Hint: it is Russia)
Using VPN To Read This? You Might Soon Be Committing A Crime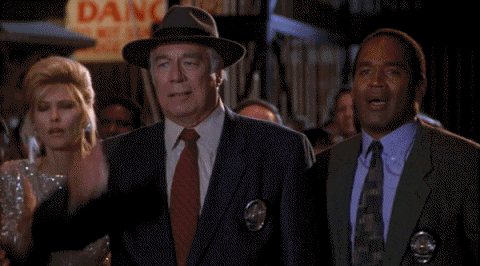 Love watching Netflix shows that don't release in India using a virtual private network (VPN)? Not for long if the government takes this advice. The Parliamentary Standing Committee on Home Affairs wants VPNs blocked ASAP, according to a MediaNama report.
VPN usage jumped last year, growing by over 600% as more users discovered the ease and security while working from home. If a client wanted to send confidential information, for instance, VPN was the trusted route. A ban would put India in the company of China, North Korea, and Iraq which treat VPN usage as a criminal offence.
Why this decision? The Committee thinks that criminals get a free pass with VPNs and wants the government to "tighten their tracking and surveillance."
But hang on a second: The government had eased norms for VPN use in June 2021 to help employees work remotely in the pandemic.
The Signal
Technology usually is double-edged. Nuclear energy can be used to light bulbs or snuff out cities. Facial recognition can help trace missing children or be used for intrusive surveillance. At a time when hacking has emerged as a major threat for individuals, corporations, and governments, VPNs serve a useful purpose of anonymising data flow. Work-from-home has transformed them from being useful to a few into an essential tool for companies that now have to let commercial and client data go out of their closed ecosystems. The government had clearly recognised it when it eased the rules. A ban could be a blow to India's services sector.
Xi's Pursuit Of Happyness
Less than a week after South Korea ended its decade-long gaming curfew, China has issued new rules limiting online gaming to three hours a week for minors. Companies such as Tencent and NetEase that provide these services will be held accountable for compliance.
The world's second-largest economy is also reining in its $9.3 trillion fund industry. The national securities regulator has pledged to crack down on mismanaged private funds and weed out fake ones while calling on them to prioritise investor interests.
Authorities have also unveiled a plan to keep a lid on rising rental costs by capping hikes to 5% per annum.
These are part of Chinese President Xi Jinping's "common prosperity" drive that aims to raise individual income and reduce the wealth gap. One that is strongly backed by the State-supported media, which believes it will transform China from a 'capitalist paradise' to a people-centric economy.
Don't Throw Your iPhone Just Yet
Apple wants you to buy more of its products. So, what does it do? It makes it hard to repair broken products. When a single part malfunctions, a consumer has to replace the entire unit. Fixing a MacBook Pro can cost you $999, almost as much as buying a new one. That's the case with others such as Microsoft and Google too. Independent repair shops are out of the question because sourcing components is hard.
Linear economy: Most 21st-century consumer durables are built this way. From washing machines to televisions, ~80% of broken ones end up in landfills. Estimates suggest that we could be producing 120 million tonnes of e-waste by 2050. A Wall-E type dystopian planet isn't too far-fetched at this rate.
Right to repair: The solution? Making a switch to a circular economy with sustainable electronics. That's what the "Right to Repair" movement is aiming for but tech companies are opposed to, stating that it puts their trade secrets at risk. Yet, the green electronic movement is coming, with smaller producers like Framework leading the change for now.
What Else Made The Signal?
High tide: Rising demand helped India rebound faster than expected from the second wave of Covid-19 with a 20.1% GDP growth in April-June quarter. Sequentially, however, it shrunk 17% compared to the previous quarter.
Roll baby roll: Tesla is coming to India. That's right! The EV maker has got official approval to import or manufacture four models in the country.
iPhone sat phone: The future iPhone could become a satellite phone in an emergency, allowing users to send texts without cell service.
A for Audio: Clubhouse and Twitter Spaces need to watch out for competition. Amazon is now building a live audio platform.
Bite of VR: ByteDance is stepping into the virtual reality segment with its acquisition of the third-largest VR headset maker, Pico.
Quiet down, politics: Facebook may soon tone down political content on its platform based on negative user feedback.
Taste match: Spotify has launched Blend, a shared playlist feature, globally.
FWIW
First-class seat: Even if you haven't flown first-class yet, your car tyres may have. Supply chains are so packed that goods are flying jammed into passenger jets.
Mission "sued": Paramount Pictures is suing its insurer Chubb for failing to cover losses on its film Mission: Impossible 7 because of pandemic shutdowns that have delayed production seven times.
Crypto curiosities: Japanese tennis player Naomi Osaka has a newfound interest in cryptocurrencies. Meanwhile, Bollywood's Big B is expected to be the first celebrity in the country to roll out his NFT collection on Rhiti Sports' exchange.
Write to us here for feedback on The Signal.