Discover more from The Signal
The Signal is a daily curated newsletter that helps you understand the latest developments in business, tech, finance, economy, and policy with sharp analysis and crisp insights thats fun to read arriving at 8AM daily in your inbox.
Over 81,000 subscribers
Twitter's X factor
Also in today's edition: US intelligence takes a leak; Indian states go off-road; What tomorrow's smartphones will look like; Indians are watching more English content
Good morning! Iconic food storage brand Tupperware may turn stale like yesterday's leftovers. Per CNN, Tupperware has warned that it may go out of business unless it raises fresh dough. The 77-year-old company, which saw good days during the pandemic, hasn't been successful in convincing GenZs and millennials that it's a cool brand. It rose to prominence in the 1950s and 1960s after marketing itself to women via Tupperware Home Parties, and eventually became a mainstay in kitchens outside the US. Today's plastic-averse generations don't care as much for Tupperware, though. Will it become a relic?
Today's edition also features pieces by Dinesh Narayanan, Julie Koshy Sam, Srijonee Bhattacharjee, and Jaideep Vaidya.
If you enjoy reading us, why not give us a follow at @thesignaldotco on Twitter and Instagram.
The Market Signal*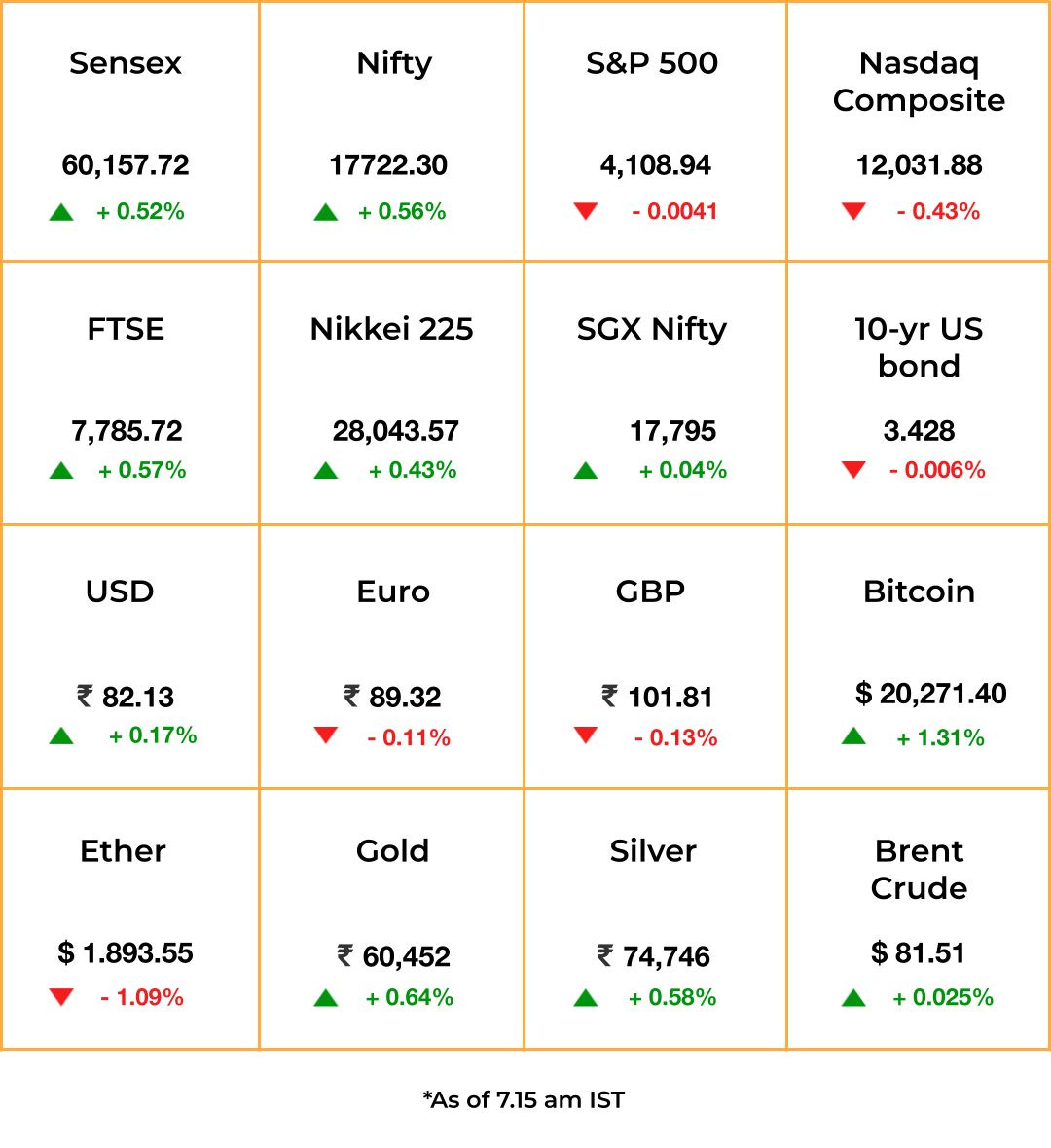 Stocks & Economy: Indian shares will likely begin a tad higher on cues from Asian peers. Markets may keep to a narrow band with traders cautious ahead of Indian and US inflation data due later today.
The US inflation report will be crucial. While another 25-bp hike in rates in May has been factored in, investors will look for hints of rate cuts growing after that.
At home, investors will look for clues on the impact of the turmoil in the US financial sector on quarterly earnings of TCS and Infosys.
At its spring meeting in Washington, the IMF said India was the fastest-growing economy in Asia although it lowered its FY24 growth forecast to 5.9% from 6.1%.
The IMD's forecast of a "normal monsoon" propped microfinance stocks on Tuesday, though the estimate is at the lowest end of what the agency categorises as normal.
USA
Discord, Disarray, And Damage Control
It's being described as "America's worst intelligence breach in a decade". Days after The New York Times broke the story about the leak of defence information on social media, the US is scrambling to avert a diplomatic crisis and placate allies such as the NATO countries, Israel, and South Korea.
Recap: Since early March, over 100 highly-classified Pentagon intelligence documents—mostly about the Russia-Ukraine war and assessments on West Asia, China, and the Indo-Pacific region—were leaked on Discord, Telegram, 4Chan, and Twitter. The tranche not only contained information about Ukrainian military strategy, but confirmed that the US continues to wiretap friendly countries.
Bellingcat reported that the leak may have originated on a Discord server named 'Thug Shaker Central'—which had conservative members—as early as January.
What now?: Interagency investigations may scout for an electronic fingerprint to identify the source: clearly someone with high-level clearance for national security briefings.
THE SIGNAL DAILY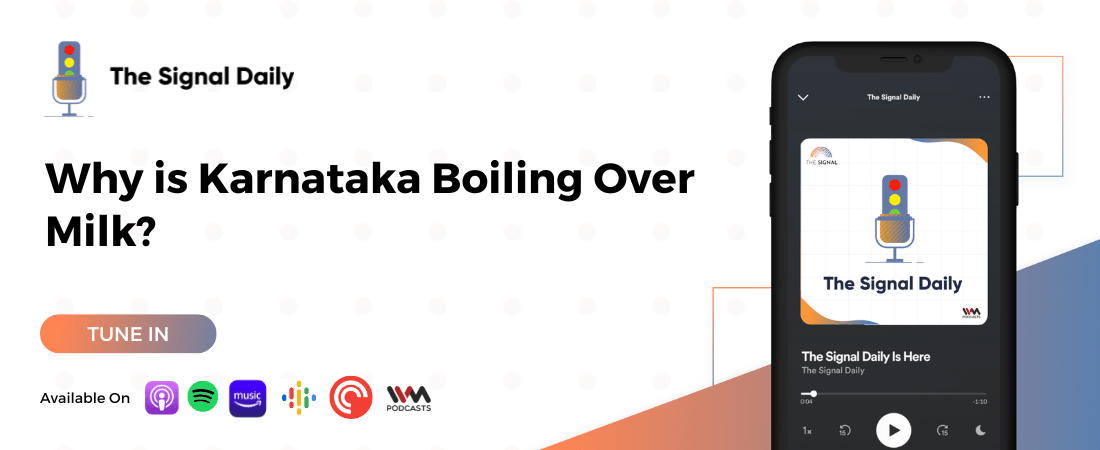 The tussle between Amul and Nandini in Karnataka is more than selling milk. For one, it has ignited political tension. What's at stake here? Also in today's edition: Once a kitchenware icon, Tupperware is now on the brink of a meltdown due to a loss in relevance, tough competition, and a decline in sales. Is its reign really over?
To get your answers, tune in to The Signal Daily!
Listen to The Signal Daily on Spotify, Apple Podcasts, Amazon Music, Google Podcasts, or wherever you get your podcasts.
STATES
Is The Capex Plan Crumbling?
Well-marked blacktops and long bridges are the favourite symbols of governments that swear by development. Yet, Indian states will spend less on them in the year ending March 2024.
Not per plan: That was not the Centre's plan when it increased financial assistance to states by 30% to ₹1.3 lakh crore ($15 billion) to meet capital expenditure. That, and its own capex, it hoped, would add momentum to the investment cycle, creating jobs and incomes, and eventually boosting private consumption.
Why: An analysis of 16 state budgets for FY24 by The Economic Times shows that they are more focussed on farming and irrigation. States are subject to strict financial norms and have little wiggle room. Choosing farms over roads is a safe political option rather than an economic choice.
Meanwhile, power distributors have reported a steep rise in debt. Although the rise is slower than earlier, the power sector weighs heavily on state finances.
SOCIAL MEDIA
The Many Xs of Elon Musk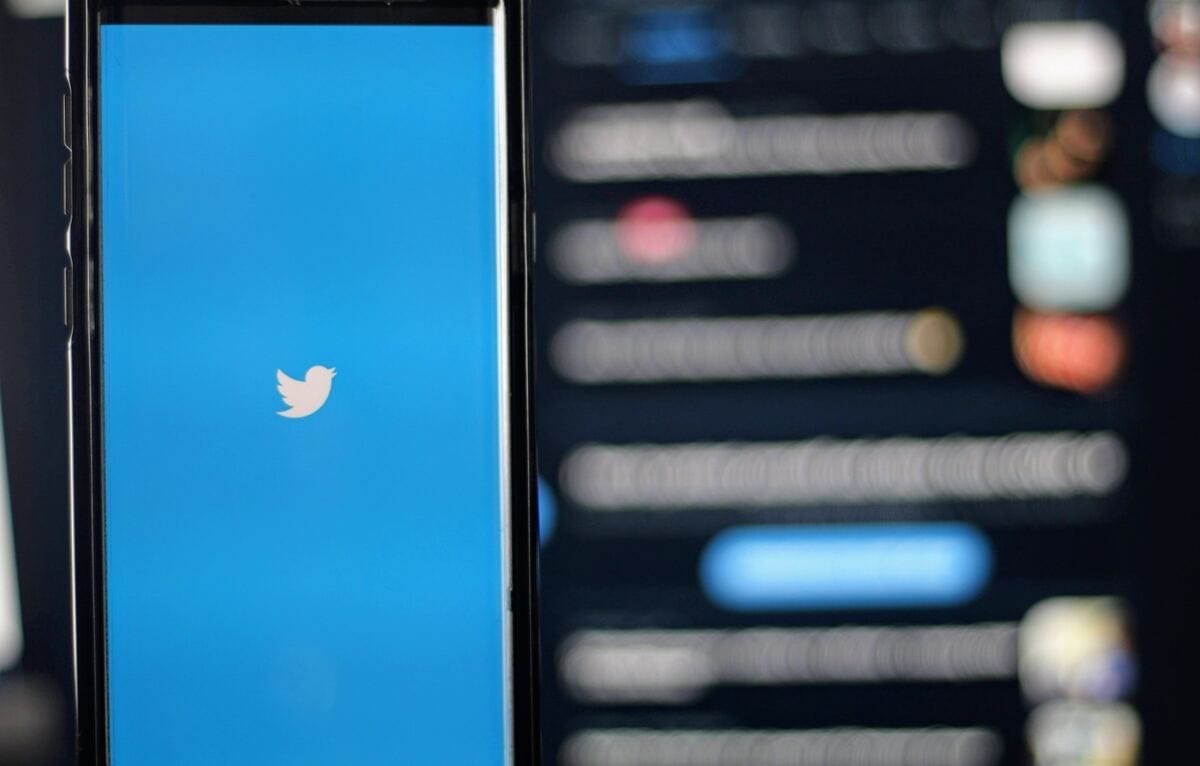 As of March 15, 2023, Twitter no longer exists as a company. Instead, as it noted in a recent court filing, Twitter Inc has been "merged into X Corp….and its parent corporation is X Holdings Corp."
Bait: Elon Musk formed X Holdings Corp last year to bring his ventures under one parent—all while harbouring super app ambitions. At the time, he also registered three separate Delaware companies: X Holdings I, II, and III, all of which served Musk's $44 billion Twitter takeover for various purposes, including raising a debt of $13 billion.
Switch: In March 2023, Musk registered two more companies, this time in Nevada: X Holdings Corp and X Corp. He later merged X Holdings I into X Holdings Corp, and Twitter Inc. into X Corp. Phew.
The Signal
It's been almost a year since Musk expressed his intention to acquire Twitter. He became the platform's new owner-CEO in October 2022. Since then, Twitter is breaking virtually every day and is nowhere close to being the free-speech panacea Musk pitched; take India, where, in a first, Twitter is reportedly withholding tweets owing to "legal demand".
Platformer notes that Twitter's decay further accelerated over the weekend, from Musk's response to Substack Notes and one time-ally Matt Taibbi being shadowbanned, to private Twitter Circles posts going public. Add the business flop that is Twitter Blue (and Musk's frequent sparring with legacy media), and things don't look good for the bird site anymore.
HARDWARE
What's In Store For The Smartphone?
WIRED spoke to domain experts to find out what the device will look like and how it will function in 10 years.
Why should I care?: Unless you're a Luddite, you probably do everything (including reading The Signal) on your phone.
Smartphone shipments were at their lowest in almost a decade last year. Kids are warming up to feature phones, the refurbished device market is growing, and repairable phones are already here. It's pertinent to wonder about the future of the most essential consumer gadget.
Fine, get on with it: The foldable form factor will become more common as people expect more utility from devices. Also, expect upgradable parts, and the end of app-store monopoly.
Smartphones will become hubs for "distributed experiences" (read: virtual and augmented reality headsets, among other wearables). They may also identify AI-generated content at the app or OS level—much needed in an AI-dominated world.
STREAMING
English Vinglish
More Indians are watching English content on streaming services than ever before. According to a report by media consulting firm Ormax, the number has jumped from 19.1 million viewers pre-Covid to 85.2 million currently.
Helping break the language barrier is dubbed content—nearly half (46%) of the 42.7 million subscription video-on-demand (SVoD) users who consume English content prefer to watch it dubbed in Indian languages. And two-thirds of them consider the availability of English content an important aspect when deciding to subscribe to an OTT platform. We wonder what Disney+ Hotstar has to say about this!
Meanwhile: Netflix is struggling to recreate a Drive to Survive, its hit Formula One series. According to a Variety report, the first seasons of the streaming giant's latest sports docuseries—Break Point (tennis) and Full Swing (golf)—have proved to be damp squibs. Netflix has, however, renewed both shows for another season.
FYI
Exodus: The Indian arm of Samsung has seen three public policy executives quit in a week owing to regulatory hurdles in the country, according to Reuters.
Seeing red: On a day when China's technology regulator released draft regulations for generative AI, Alibaba unveiled its large language model named Tongyi Qianwen, while fellow Chinese tech major launched its AI chatbot and ChatGPT rival, SenseTime.
Fresh dough: Gaming unicorn Mobile Premier League's game development studio Mayhem Studios has raised $20 million in Series A round led by Sequoia Capital.
Two to tango: Apple will launch its second retail outlet in India in Delhi on April 20, two days after it opens the first outlet in Mumbai's Bandra Kurla Complex.
See you in court: Twitter's former CEO Parag Agrawal, its former chief legal officer Vijaya Gadde, and former chief financial officer Ned Segal have dragged Elon Musk to court seeking reimbursements for legal expenses.
Lifeline: Mining tycoon Anil Agarwal's Vedanta is close to tying up $1.5 billion-$2 billion funding from US hedge fund Farallon.
Better together: Ernst & Young has called off a plan to split its auditing and consulting arms after its US partners expressed reluctance. The firm had spent more than $100 million on the project.
THE DAILY DIGIT
75%
The rate at which Indian startup funding dropped in the quarter ended March 2023 ($2.8 billion), compared with the same period last year ($11.9 billion). No unicorns were born during this period. (Fortune India)
FWIW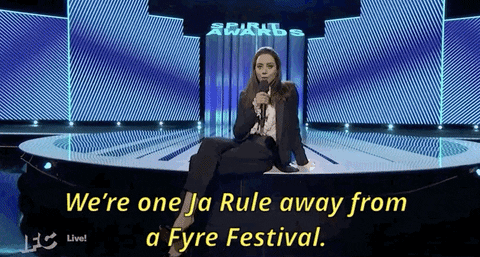 Adding fuel to Fyre: Scamster and convicted felon Billy McFarland is running off with the money again is bringing back the notorious Fyre Festival. A recap: In 2017, McFarland partnered with rapper Ja Rule to launch a "luxury" music festival in The Bahamas and roped in influencers Kendall Jenner, Bella Hadid, and Emily Ratajkowski to promote the event. As documented in Netflix's Fyre: The Greatest Party That Never Happened, the fest turned out to be a disaster from start to finish. We don't know what it is about The Bahamas that attracts conjobs like this and FTX.
Pivot: Now this is what we call a tangent. South Korea's largest multiplex chain, CJ CGV, has demolished two screens to make way for… bouldering walls. The movie-going audience in the country plummeted from 226 million to 60 million during Covid-19, leaving cinema hall operators in a lurch. CJ CGV noticed one thing at the time, though: sports, specifically rock climbing (TIL it's a craze in South Korea btw), is the only thing that'd drive people out of their homes. Whatever it takes to earn some bread, we guess.
Poop show: We aren't making this up: there's an artisan version of compost that can be sourced straight from Princess Diana's childhood home. Then, there's crème de la crème compost derived from the manure of goats and chickens that "listen to music, nibble on wild sage and eucalyptus." 🙄 Flamingo Estate, which sells composted manure called Good Shit, was sold out after it featured on Gwyneth Paltrow's website Goop during Christmas last year. Now, only if plants gave a shit.