Discover more from The Signal
The Signal is a daily curated newsletter that helps you understand the latest developments in business, tech, finance, economy, and policy with sharp analysis and crisp insights thats fun to read arriving at 8AM daily in your inbox.
Over 81,000 subscribers
Twitter mutes Musk
Also in today's edition: Farmers look beyond Basmati; Regulation for stablecoin incoming? Nepal's going south; China's scoring islands
Good morning. A driverless robotaxi hit the roads in San Francisco less than two months ago. Sounds dope, right? That's until it got into everyday driving problems. Think getting pulled up for not having the headlights on. An attempt to drive away was also made. We guess some problems will always remain classic, driver or not.
The Market Signal*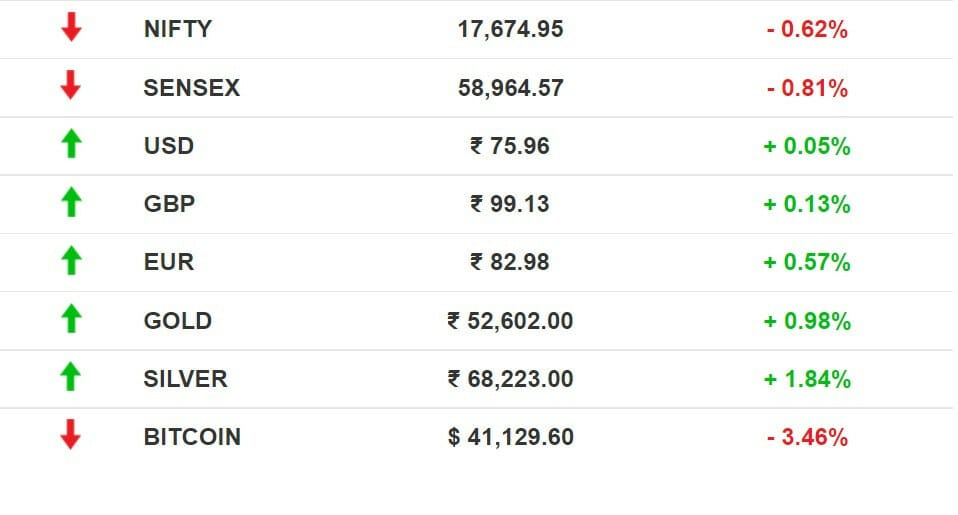 Stocks: Benchmark indices closed with losses over concerns of the US Fed Reserve rate hike and geopolitical tensions. ITC shares hit a two-year high on the back of a strong earnings quarter. The Covid-19 outbreak in China crippled Chinese stocks.
ECONOMY
India's Basmati Exports Lose Steam
India's Basmati rice exports have decreased for the third year in a row, even as the country's total agricultural exports hit a record high of over $50 billion in FY22.
Reason: Rice growers from the Basmati-producing states of Punjab and Haryana are switching to non-Basmati variants as they reap equal or better returns from the latter.
Geopolitical factors: Iran—which buys around 1.2 million tonnes of Basmati every year from India and constitutes a major buyer— stopped importing the aromatic rice amid US sanctions. High levels of fungicide have further curbed Basmati exports to the EU. Pakistan is gaining from India's loss. Its share in the EU rice market has increased by over 25%,compared to India's 16%.
🎧For a deeper dive into the fascinating world of Basmati exports, tune in to today's episode of The Signal Daily. Not just that, grab some 🍿 because we're discussing BookMyShow's boom time!
CRYPTO
US Seeks Stable(coin) Equilibrium
US policymakers are demanding that stablecoin issuers be treated like banks. The move comes weeks after two politicians introduced a Stablecoin Transparency Bill, and days after a senator proposed the Stablecoin TRUST Act.
Why stablecoins? Because investors use them to trade in other cryptocurrencies, and coins attached to the US dollar account for much of the stablecoin market value. The Biden administration wants to implement safeguards that one coin can indeed be redeemed for a dollar–without stressing the country's reserve assets.
Tethered: Lawmakers also cite the Tether example. The world's largest stablecoin is facing an avalanche of short bets over its reserves. It paid a $41 million penalty after the US Commodity Futures Trading Commission accused it of falsifying claims that all its tokens are backed by the US dollar.
Foxes in the chicken coop: As policymakers debate over stablecoins, crypto lobbyists are engineering favourable legislations one state at a time–starting with Florida.
SOUTH ASIA
Nepal Stares At Economic Precipice
After Pakistan and Sri Lanka, the turmoil in South Asia is camping at the doorstep of India's northerly neighbour. In a shock move, Nepal finance minister Janardhan Sharma suspended Nepal Rastra Bank (NRB) governor Maha Prasad Adhikari. NRB is the country's central bank and banking regulator, akin to India's RBI.
Before and after: The development comes after Nepal banned imports of luxury items and vehicles due to depleting forex reserves. Its reserves decreased nearly 17% in just seven months.
Finance minister Janardhan Sharma is facing the heat for Nepal's economic turmoil. Former prime minister and opposition leader KP Sharma Oli even likened Nepal's situation to Sri Lanka's. Ex-finance ministers have released a joint statement alleging that Adhikari's suspension is a smokescreen to hide the government's inability to handle the crisis.
The Signal
Kathmandu's trade deficit worsened due to global inflation in the wake of the Russia-Ukraine war and surging post-pandemic demand. Much of this deficit, however, has to do with China's trade blockade with Nepal, reportedly a tit-for-tat response to PM Sher Bahadur Deuba's perceived India tilt.
Nepal is ground zero for a soft power battle not between India and China, but the US and China. In February 2022, Deuba's government ratified a $500 million Millennium Challenge Corporation (MCC) grant. The American MCC is seen as a challenger to China's Belt and Road Initiative (BRI), of which Nepal is a signatory.
Economic crises in BRI signatory countries Sri Lanka and Pakistan are being linked to China's debt-trap diplomacy.
GEO POLITICS
China Bolsters Its Naval Foothold
China is not only giving Europe sleepless nights but also playing on the minds of their former colonies. Pro-independence parties in North Caledonia, a former French colony in the South Pacific archipelago, are asking for a referendum to break free of the European nation.
Take four: They say that China's "omnipresence" in the Pacific is better faced if France were to treat the island as an independent partner rather than its territory. They're asking for a fourth referendum after having boycotted the third during the pandemic.
Quad talks: China was also an invisible presence at a virtual meeting between Indian Prime Minister Narendra Modi and US President Joe Biden as Washington the US mounts pressure on India to distance itself from Russia. India's biggest worry, however, is its northern neighbour and does not want to lose Russia as a friend should there be conflict.
SOCIAL MEDIA
Twitter Enters Meme Territory
Yesterday, we referred to Elon Musk as a full-time Twitter board member. Forty-three minutes after this newsletter was published, things happened. The development briefly pulled down Twitter shares by 8% in pre-market trading on Monday. You know what we're talking about. The AMA ft. Musk and Twitter employees won't be happening either.
Rollercoaster week: Musk, a shitposter extraordinaire, had a typical weekend— undermining Twitter's product. He also took a jab at Twitter's return (or not) to work policy by asking if its San Francisco HQ should be converted into a homeless shelter. And then, in a now-deleted tweet (among other ones critical of Twitter), Musk asked his 81 million followers if Twitter should drop "w" from its name. NSFW, we think.
All bets are off: Agrawal, in his note, hinted at something ominous by warning his employees of "distractions ahead." What else could it be about other than Musk now free from his restrictions as a board member—shoring up his stake. Btw, he's no longer Twitter's largest shareholder. It's Vanguard.
FYI
Kaching! Digital health-tech platform Medikabazaar raised $65 million in its latest funding round, at a valuation of $700 million. Bengaluru-based SaaS company Leadsquared is reportedly looking to raise $100 million, at a reported unicorn valuation.
In the backyard: Apple has started manufacturing its iPhone 13 model at a Foxconn facility near Chennai. Apple's top-selling models (iPhone 11, 12 and 13) will be manufactured locally.
Brotherly love: Ola's board has approved the share-swap acquisition of Avail Finance, which provides loans to blue-collar workers. Interestingly, Ankush Aggarwal, the cofounder of Avail Finance is the brother of Ola founder and CEO, Bhavish Aggarwal.
Blockbuster opening: GoTo, Indonesia's biggest tech company, saw its shares surge by 23% on its first day of trading after a $1.1 billion IPO. It closed the day at 382 rupiah, with a valuation of $31.5 billion.
Reset: Shahbaz Sharif was elected Pakistan's 23rd Prime Minister after the opposition won a dramatic no-confidence vote against Imran Khan. Legislators from Khan's party resigned from the National Assembly and boycotted the session to elect Sharif.
Press play: Fortnite developer Epic Games secured $2 billion in funding from Sony and Lego's parent company, Kirkbi to develop a kid-friendly metaverse. It now stands at a valuation of $31.5 billion.
Exit: E-commerce firm Meesho let go of 150 employees from its grocery vertical Meesho Superstore as part of a restructuring drive.
FWIW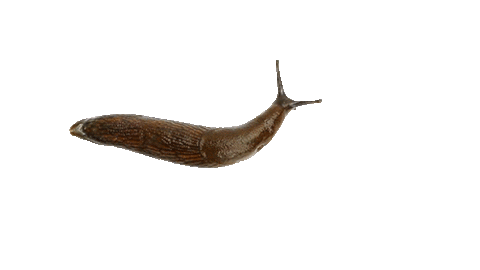 Slimy robot to the rescue: A shapeshifting magnetic robot could save lives. In what seems straight out of sci-fi fiction, Hong Kong scientists have created a magnet-controlled slime that can travel through the human body when navigated with external magnets. There's still some time to go before it is approved medically.
Utopia? Two tech bros now dream of rebuilding Silicon Valley powered by cryptocurrency and undeterred by government regulations. Enter Praxis, want to create a society solely meant for the best minds: founders, engineers, artists and the like. So far, it exists only as an idea on Discord group.
New life: Pudgy Penguins, the once-hot NFT project is making a comeback with new, eclectic ownership. They have taken on the challenge to return to their glory days. But with the NFT market seeing more lows than highs lately, a revival might look all that rosy.
Want to advertise with us? We'd love to hear from you.
Write to us here for feedback on The Signal.