Discover more from The Signal
The Signal is a daily curated newsletter that helps you understand the latest developments in business, tech, finance, economy, and policy with sharp analysis and crisp insights thats fun to read arriving at 8AM daily in your inbox.
Over 81,000 subscribers
Twitter is pivoting
Also in today's edition: Ramyun and chill, Byju's wants more, more, more, A special announcement.
Good morning! Substack is changing things up. From interesting writers with big ambitions, it will now be inviting comic book creators on the platform. It will also not be holding on to the rights, so the next big comic book franchise might start from Substack.
The Market Signal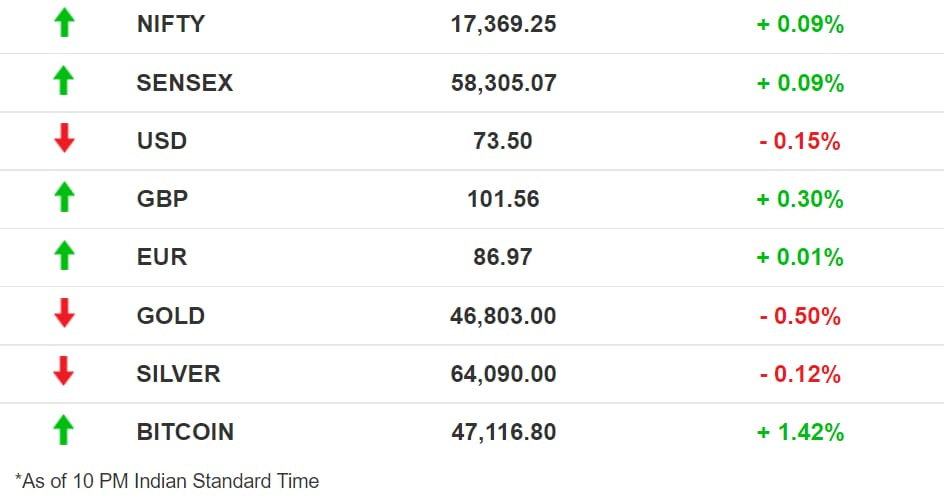 Stocks: Indian benchmarks spent most of yesterday in the red but staged a late recovery to close trading for the day and the week marginally in the green. Among the sectoral indices, FMCG and Metal outperformed while Realty showed weakness. A couple of Future Group stocks hit their upper circuits after the Supreme Court stayed any proceedings in connection with its deal with Reliance.
Ramyun, Shrimp Chips And Chill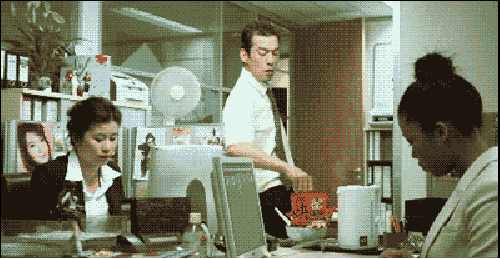 In most K-dramas, a bowl of ramyun (ramen), you know, isn't too distant from what Netflix and chill means elsewhere. But what if we told you India is bingeing on Crash Landing On You while munching a bag of shrimp chips and spicy ramyun all at once?
Beyond kimchi: The exploding popularity of Korean dramas, particularly among Gen Z audiences, has created a new demand: Korean instant noodles. After all, who wouldn't crave the ramyun Kim So-Yong was slurping in Mr Queen?
By the numbers: The entry of Korean brands like Nongshim and Samyang has seen the instant noodles market growing by a whopping 162% in 2020. Korean spirit Soju is also witnessing an uptick in adoption. Korean condiments exports jumped 25.8% last year. Sales of the ramyun brand Nongshim, was up 16%.
A dash of soft power: South Korea's use of Hallyu or the Korean wave as a soft-power tool is not new. Its pop culture has been sweeping the world and doing what soft power must actually do: getting another party to want what you want. In India's case, crave more ramyun.
Byju's Is Getting FOMO
Zomato did it, so will MobiKwik. Paytm is next. And now Byju Raveendran is in a rush. The namesake edtech firm he founded may file for an early 2022 initial public offering (IPO). The firm will raise $400-500 million at a $21 billion valuation in a pre-IPO round over the next few weeks.
The big bucks: Already India's most valuable edtech firm, Byju's has been on a fund-raising spree. It just raised $150 million at a valuation of $17 billion. Its FY20 profit zoomed, though the bulk of its revenue came from tablet and SD card sales, not tuition fees. Byju's has also bulked up with multiple acquisitions this year. Founder Byju has previously said the company was exploring an IPO but in 18-24 months.
IPO chase: The nudge to list early seems to be from the bankers who don't want to lose out on the bull run. Rumours peg the IPO valuation at $40-50 billion. Other options such as a US listing or a merger with a special purpose acquisition company are also on the table.
Twitter Pivots To Reddit
Twitter now wants to do what Facebook (through Groups) and Reddit already do: allow users to interact in controlled environments that it calls Communities. While invite-only and limited (#DogTwitter, #SkincareTwitter) for now, Twitter will allow users to apply to create their own specific communities. Sounds good?
The big picture: With Communities, it wants to make the Twitter experience more intimate, and less intimidating. How? First, by making them harder to join (as compared to Reddit or FB), then, by limiting likes or replies to the community only. As Casey Newton writes, Communities will allow users to keep the "Reply Guys and the sea lions" out.
The endgame here is to make you a) tweet more often and b) feel more comfortable doing so.
The tweaks: The experiment dovetails with the tweaks the platform has been teasing and rolling out, including the "soft block" feature, "social privacy", or even limiting replies to tweets after they're published.
The Signal
For a company that has generally been slow with user-friendly features, Twitter seems to be in a hurry. With these changes, Twitter will hope to solve the two problems that have dogged it since, forever: user retention and safety.
Its big bet on creators (through Spaces, Super Follows and Ticketed Spaces) gives it a fair shot at the former. However, it is the latter that will define where Twitter goes next. Both Facebook Groups and Reddit offer cautionary tales of unwittingly creating echo chambers. And before we speak too soon, Twitter still has major problems to solve.
How to Kill a Contentious Bill 101: Apple
Apple is trying to get out of trouble in at least seven US states for its anti-competitive App Store policies. Apple's game plan has been to hire lobbyists to blow through obstacles.
Stay out of my lane: In Georgia, the iPhone maker arm-twisted the state into dropping bills that would have allowed out-of-App Store downloads and third-party payment systems. Company lobbyists threatened to pull key investments if the bills went through. In North Dakota, Apple warned of expensive lawsuits and got powerful groups to bear down on lawmakers in Arizona as well.
Big bucks: Big Tech now spends more than Big Oil and Big Tobacco on lobbying. By winning in states, Apple is increasingly making it difficult for the federal government to move against it.
Something For Saturdays
If you've come this far and miss ICYMI, we have something for you…
Last year, we had an idea. A curated newsletter that helps you decode the world of technology, business, and economy. It has been landing in your inbox on weekdays at 8 AM. You read it and told us you loved it. That has prompted us to do something new.
What's new? The Intersection by The Signal. It will have one originally reported story, in-depth analysis, or the occasional interview. As the name suggests, it will often explore themes at the intersections of business, technology, policy, and society.
When? Every Saturday at 10 am. We know you like to begin a bit late on Saturday.
And one last programming note before we go, ICYMI will move to The Intersection.
What Else Made The Signal?
Buh-bye: Ford is exiting car manufacturing in India, shutting its two plants in Sanand and Chennai, after clocking losses of over $2 billion in 10 years.
First mover: Spain's La Liga is collaborating with Sorare to launch NFTs of all the league's players which can be traded and used in fantasy games.
Tax relief: The FY20-21 income tax returns filing deadline has been pushed by another three months to December 31, 2021 amidst ongoing glitches in the portal.
Another one: Ukraine became the fifth country in as many weeks to legalise cryptocurrency, laying the groundwork for formalisation of the hitherto unregulated market.
Taking charge: China has made an unprecedented intervention in the global oil market by releasing crude oil from its strategic reserves to lower prices.
Gates' Hotel: Bill Gates' firm Cascade Investment will take over Four Seasons Hotels & Resorts in a $2.21 billion deal with Saudi Prince Al-Waleed bin Talal.
Smart move? Facebook has announced its foray into the smart glasses space with the Ray-Ban Stories collection featuring two 5 MP cameras and in-frame speakers.
FWIW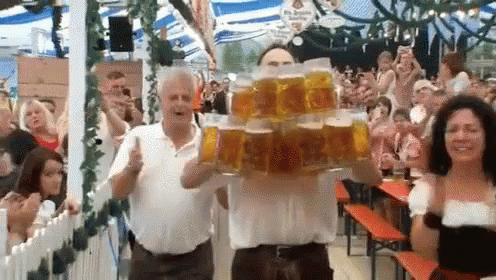 Stop at six: Can the government control your beer consumption? Yes, they can. In Sydney, NSW Health has imposed a six-beer limit on residents of towers that are under lockdown because of Covid-19.
Mission abort: Guamanian women no longer have to travel to Hawaii to get an abortion. They can simply tele-call a doctor, pop a pill, and terminate their pregnancy right from home. Three cheers for women's rights! That's right, we're looking at you, Texas.
Bored criminals: What's the face of crime? Boredom. Cybercriminals at entry-level jobs are apparently bored and frustrated at their jobs, just like most of us.
Write to us here for feedback on The Signal.