Discover more from The Signal
The Signal is a daily curated newsletter that helps you understand the latest developments in business, tech, finance, economy, and policy with sharp analysis and crisp insights thats fun to read arriving at 8AM daily in your inbox.
Over 81,000 subscribers
Twitter, threader, blogger app
Also in today's edition: VCs back their own; RBI sets off a fintech scramble; Crypto tax norms are here; Tesla is burning cash
Good morning! Nobody asked for it but Amazon is developing a feature that will enable Alexa to imitate anyone's voice after listening to them. It doesn't matter if they're dead or alive. Details are sketchy. Creepy, isn't it?
If you enjoy reading us, why not give us a follow at @thesignaldotco on Twitter and Instagram.
The Market Signal*
Stocks: Domestic benchmark indices rallied despite weak global cues and recession woes. Foreign institutional investors sold shares worth ₹2,929.61 crore on Thursday. The rupee closed at an all-time low of ₹78.32 against the US dollar.
Early Asia: The SGX Nifty was up (0.13%) in early morning trade. The Hang Seng Index (1.12%) and Nikkei 225 (0.78%) raced ahead at 7.30 am.
INVESTING
How's Your Credit With VCs?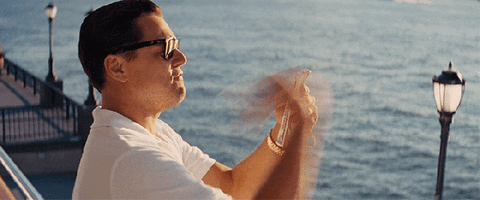 A side effect of central banks fighting inflation by making money costlier is heightened risk of a slowdown and choosy capital. Companies that already have VC backing may, however, may get more money as big capital pools re-focus on portfolio companies.
Pivot: Venture capital fund Accel is raising $4 billion to help companies in its portfolio to expand. In a way that is a return to classic growth investing.
Sequoia Capital will make more money available to its seed-stage investees. Softbank will continue to back founder Masayoshi Son's instinct but not at the same pace as earlier. A $34 billion erosion in value in one year is not easy for investors to digest after all. Softbank's seemingly bad investments—such as Didi Chuxing where $9 billion was wiped out after Chinese government crackdown—may yet pay off but may take time.
FINTECH
Once Bitten RBI Is Twice Shy
Fintech companies are rushing to Delhi to complain about the RBI after the central bank issued tough regulations on how they can go about offering loans.
Hamhanded: Industry bodies feel the central bank's directive banning credit lines (akin to overdraft or credit cards) by anyone—wallets, prepaid cards, BNPL—other than banks is confusing and puts fintech innovation at risk.
Low visibility: The RBI is worried about lack of visibility of systemic risk. Defaults and stress are not easily seen on consumer lending focussed fintech platforms. Many years ago, it was caught unawares after a similar risk buildup in the VC money-fuelled micro-lending industry which was then a sunrise sector. It wouldn't want a redux.
SOCIAL MEDIA
Twitter Takes The Long Route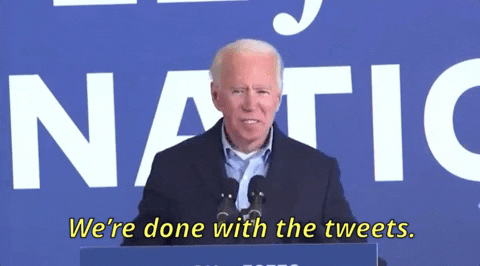 The once "micro-blogging platform" known as Twitter is going beyond its 280 characters. It is currently testing Twitter Notes, a long-form blogging feature with a 2,500-word limit. Which means, RIP 🧵 (1/n)
Twitter Write

@TwitterWrite
✨ Introducing: Notes ✨
We're testing a way to write longer on Twitter.
Jun 22, 2022
16.6K Likes   3.93K Retweets   899 Replies
Long stack: Notes will dovetail its newsletter service, Revue which was acquired to take on rivals such as Substack. Currently available to a select few users in the UK, the US, and Canada, the long-form feature will work pretty much as a Tweet. Users can embed tweets, images, GIFs, and videos. These can be edited before *and* after users publish their posts. In other words, everything you can do on a platform called…Medium, also founded by Evan Williams, the former co-founder of…Twitter.
Moar Twitter: Twitter board endorsed Elon Musk's $44 billion deal. Twitter has tied up with e-commerce platform Shopify to help the business reach potential customers.
The Signal
In a way, Twitter's making the old cool again. We mean blogging, of course.
Its intention seems noble: give writers the big stage with Notes, hoping it becomes the go-to for publishing freeform content. But with it, comes the battle for our fickle attention span, which is seemingly shorter than a 140-character tweet.
With Notes, Twitter wants to become the ultimate destination for writers (read: creators). It could start with a tweet, evolve into threads, and hey, who doesn't mind reading a shower thought blossom into a decent long-form story? Revue's newsletter product could solve for distribution. Interesting times.
🎧 Twitter is the new Medium. Find out why.
CRYPTOCURRENCIES
The Big Crypto Headway
The much-awaited guidelines on TDS regime for virtual digital assets (VDA) and cryptocurrencies are (finally) here.
Make plain: Starting July 1, 1% TDS will be levied on payments towards cryptocurrencies, when the value exceeds ₹10,000 a year, as per the CBDT directive. Revealing transaction details in the tax returns and maintaining a paper trail are mandatory. With this move, investors will lose a small amount of capital on trades but might enable tax authorities to monitor transactions more closely. The Finance Ministry is set to hand out an FAQ document soon to root out any ambiguity.
Tell me more: The RBI is also roping in banks such as HDFC, ICICI and SBI to run a blockchain-based pilot project on trade financing. If successful, it could help avert loan frauds.
MUSKVERSE
Musk Faces New Hurdle With New Tesla Plants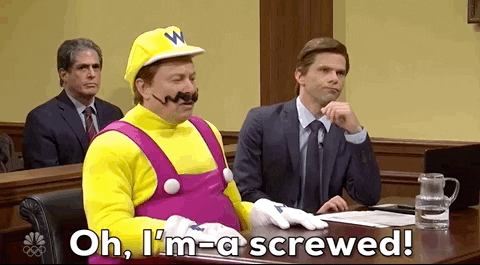 The world's richest billionaire, Elon Musk also has problems. So what if we can't relate to it. According to Musk, Tesla's brand-new plants in Berlin, Germany and Texas, US, are "money furnaces", that are burning billions of dollars.
Warning: This comment came as Tesla closes out a tough quarter. Blame it on a slowdown in production at its Shanghai plant due to Covid-19 curbs and widespread job cuts.
No surprises: While the Berlin plant is still building cars below expectations, the battery cells in Texas are taking longer to produce in volume than expected. He's previously vented about supply chain snags hindering his business plans.
FYI
Meta-first: With US midterm elections looming, Mark Zuckerberg is said to be prioritising the Metaverse ahead of election integrity, the New York Times reported. It has slashed the number of election integrity officials from 300 to ~60.
Axed: Netflix has laid off 300 employees, almost 3% of its staff, in its second round of job cuts. The exercise also continued at US-based edtech platform MasterClass that's sacked 20% of its workforce.
Call by another name: Social audio platforms Clubhouse wants you to get a room. It is now dipping into private groups with a feature called Houses. Also, the Indian government sent 59 legal requests to Clubhouse in 2021.
Up in flames: A Tata Nexon EV caught fire outside a Mumbai restaurant. This is the first case involving an electric car in India.
Piping hot ☕️: Tea cafe company Chaayos raised $53 million in a fresh funding round led by Alpha Wave Global. Smartphone re-commerce company Cashify also closed a $90 million Series E round.
Ride cancelled?: Maybe not. A Bloomberg report stated that Uber was looking to sell its Indian arm but stalled the move amid tanking startup valuations. Uber rejected the report.
Return gift: Gautam Adani and his family have pledged $7.7 billion or (₹60,000 crore)* for social causes ahead of his 60th birthday (today!).
🎧 Things aren't looking good for the EV industry. The Tata Nexon EV burst into flames.
* - The original copy stated that Gautam Adani was pledging ₹600 crore for social causes. The correct number is ₹60,000 crore. We regret the error.
FWIW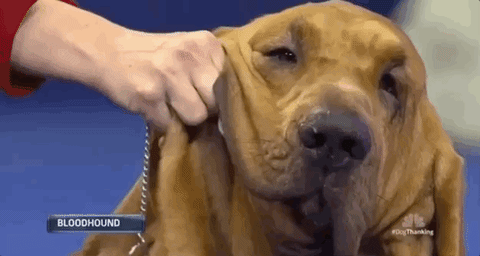 And the winner is: The second oldest continuously running sports event, the Westminster Kennel Club Dog Show, finally has a winner. Drum roll, it is a bloodhound named Trumpet. He can finally toot his own horn after he became the first-ever bloodhound to do so.
Panic at the smoking room: The Biden administration actively wants to nick the high out of cigarettes. The first casualty is here. The U.S. Food and Drug Administration has asked e-cigarette company Juul to pack up. This comes after the FDA banned sales of flavours that were being promoted to teens. Its fans, though, are on a hoarding spree.
'The' gets prestigious: The Ohio State University was awarded a trademark on the word "THE" by the US Patent and Trademark Office this week. The university received the trademark for "THE" on branded products associated with and sold through athletics and collegiate channels. Those products include hats, baseball caps, and t-shirts.
Want to advertise with us? We'd love to hear from you.
Write to us here for feedback on The Signal.