Discover more from The Signal
The Signal is a daily curated newsletter that helps you understand the latest developments in business, tech, finance, economy, and policy with sharp analysis and crisp insights thats fun to read arriving at 8AM daily in your inbox.
Over 81,000 subscribers
Twitter has tick fever
Also in today's edition: Big Tech's Halloween boogeyman; The great Indian middle-class squeeze; Carmakers on song; Rich Indians head for greener pastures
Good morning! You may have to pay more for your tipple if you live in Telangana, Odisha, West Bengal, Uttar Pradesh, Haryana, or Rajasthan. The Economic Times reports that alcobev majors want states to increase (otherwise regulated) liquor prices. Blame disruptions in barley imports and the rising costs of everything, from glass bottles to packaging. The International Spirits and Wines Association of India wants alcobev companies to be benchmarked like FMCG companies. Will netas relent? 
🎧 Russia pulled out of the Ukraine grain deal. What are its implications for India? The Signal Daily is available on Spotify, Apple Podcasts, Amazon Music, and Google Podcasts, or wherever you listen to your podcasts.
If you enjoy reading us, why not give us a follow at @thesignaldotco on Twitter and Instagram.
The Market Signal*
Stocks: Perhaps the best news of the day for the global economy and markets was that US secretary of state Antony Blinken and Chinese foreign minister Wang Yi spoke. Wang was said to be acerbic in his criticism of US actions against his country, Bloomberg reports. The initial bickering is hoped to pave the way for a Biden-Xi summit later in November. Prolonged disruption of Chinese supply chains is one of the biggest catastrophes to strike the global economy in recent years. A resolution would cool inflation and calm markets. 
Business Standard reports that corporate earnings growth in India is slowing down. At 5.8% for 441 companies, it was the slowest in nine months. Tata Steel net profit for Q2 FY22 fell 90%.
Early Asia: The Hang Seng Index was trading in the green (+2.37%) at 7.30 am India time. The SGX Nifty (+0.60%) and Nikkei 225 (0.058%) followed suit.
CONSUMPTION
Indian Middle Class Needs A Lift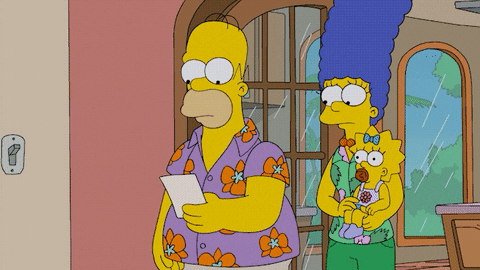 An opinion piece in the Business Standard shows how the Indian middle class is being squeezed from all sides. While its size shrunk by 32 million in 2021 after the first wave of Covid-19, rising cost of living is pushing more people out of the group. 
Trendspotting: Consumption behaviour, however, indicates the remaining group consolidating purchasing power. The recent festival season was a retail record. Amazon had its best ever run this year, with 80% of its new customers and 70% of sellers originating outside large cities. Credit card spends in physical stores jumped too. 
A cause for worry, however, is the source of the spending power. Household savings have been falling and unsecured personal loans have been rising. That would alarm the finance minister who has begun planning for FY24. Less savings means less money for investments and cheap government borrowing.
🎧 India's middle class is increasingly squeezed owing to the rising cost of living. The Signal Daily is available on Spotify, Apple Podcasts, Amazon Music, and Google Podcasts, or wherever you listen to your podcasts.
INTERNET
Big Tech Could Lose Its Armour Plates
A lawsuit against Google in the US Supreme Court can potentially shut down algorithm-driven recommendation engines, which are the heart of most audience-dependent internet businesses, including social media. 
What: The lawsuit seeks to strip internet publishers of the kevlar suit of Section 230, which helps them deflect responsibility for content published by third parties on their platforms. Many see the lawsuit, as well as Texas and Florida state regulations targeting censorship by internet platforms, as opportunities to curb the unbridled power and scant accountability of Big Tech.
Court, not Congress: So far, Big Tech used its vast lobbying power to blunt any move by Congress to curb its freedoms. With lawsuits that will not be possible any more.
Consensus: While the Republicans believe platforms do not allow free speech, Democrats say they promote harmful content. Both concur that the Section 230 shield should go.
SOCIAL MEDIA
Ticked Off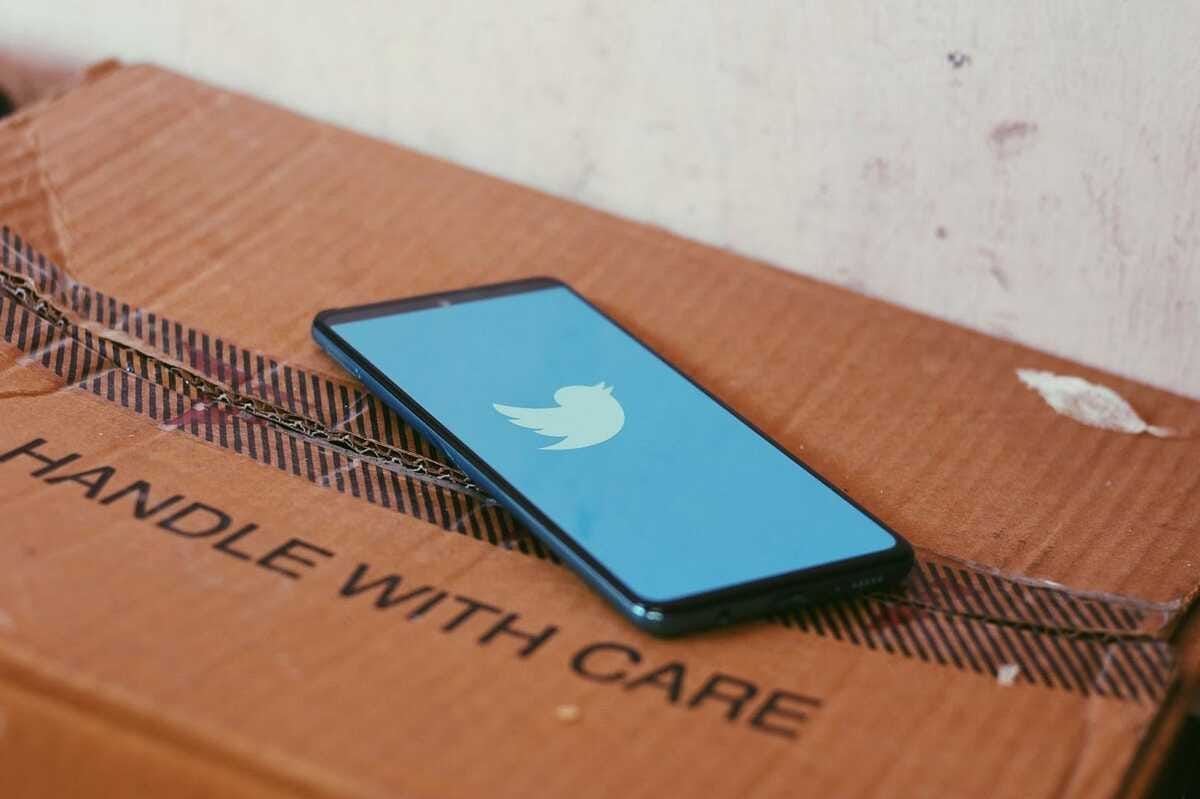 We don't love being harbingers of The Daily Musk (sounds so wrong), but we reap what the news cycle sows.
Yesterday, we told you about Elon Musk's ~$13 billion debt financing for his Twitter acquisition and his companies being hostages to governments that curb free speech. Now, cue one of his first decisions as Chief Twit: a ~$20 monthly charge for profile verification.
Details: Musk gave employees an ultimatum to shape up the existing ~$5-a-month Twitter Blue subscription by November 7, or ship out. It's unclear whether a $20-a-month sub will offer privileges other than a blue tick and existing Blue features.
Musk also polled users about bringing back Vine, the shortform video app Twitter discontinued in 2016. Judging by the reaction, he may resuscitate the potential TikTok killer.
The Signal
With Musk's debt acquisition in its mix, financial underperformer Twitter will go deep red unless it implements cost cuts and ad-free monetisation. Musk greenlit both, but has his work cut out.
Coming back to paid verification. One, Twitter had 360,000 verified profiles in 2021. How many of these—especially non-businesses—would pay $20 a month to a platform with no monetisation options (though that may change if Vine returns)? Two, authoritarian countries in which Musk has business interests may object to dissidents' paid verifications. Three, as Kara Swisher said, virtually every subscription that offers more is cheaper than the new Blue—although some believe subscriptions are a must for an overhauled Twitter. The question is, do you?
BUSINESS
Portugal and Dubai Lure Indians
India's ultra-rich are looking at Portugal as their contingency plan. Favourable economic prospects and a robust healthcare system in a post-Covid era are two reasons why Portugal seems like a safe bet. 
Indians are also making a beeline to Dubai ever since it allowed foreign investors full ownership in commercial and industrial sectors. 
Coming soon?: It's not just Indians that are looking at international shores. The Indian rupee may soon take on SWIFT, the global interbank secure messaging service. On the cards is a rupee-based account to bypass the dollar-dominated trade for transactions and expand bilateral ties. Smaller countries such as Zimbabwe, Ethiopia, Sudan, and Bangladesh are a part of the plan. 
China's digital yuan is gaining ground. The bespoke rupee account could help salvage itself from the dollar movement, which has been strengthening lately.
AUTO
Santa Claus Comes Early For Automakers
The festive season finally brought some cheer for car manufacturers in India. Passenger-vehicle sales touched record levels for the month of October, with 375,000-385,000 units sold, according to The Economic Times.
Let the good times roll: India's biggest carmaker Maruti Suzuki saw a 44% jump in sales to 192,000 units, with Kia India and Tata Motors also witnessing an upward trajectory. SUVs remained a favourite, even as sales of passenger vehicles returned to December 2018 levels when they had peaked at 382,000. Two-wheeler sales, which have otherwise been on a decline for the last three years, also zoomed ahead, with Hero MotorCorp reaping the rewards. 
Bumpy ride: Elsewhere, Russia's auto industry is flailing, thanks to Western sanctions against the country. Russian cars today come without airbags or anti-lock braking system sensors, and appending these features could take as long as 2024. Falling oil prices are hurting Russia's economy, which could put a spanner in the works of the auto industry. 
FYI
Supply-chain hit: Apple's iPhone production could fall by 30% ahead of the Western holiday season after a Covid-19 outbreak led to an exodus of workers at one of the world's biggest factories in China. 
Quarterly results: Bharti Airtel posted a consolidated net profit of ₹2,145 crore ($259 million) for the quarter ended September 2022, an 89% year-on-year jump, while revenue grew ~22% year-on-year to ₹34,527 crore ($4.17 billion).
Energy woes: India's oil minister Hardeep Singh Puri said that higher oil prices would only lead to a deeper and prolonged recession.
Maha boost: The Indian government will set up an Electronics Manufacturing Cluster in Ranjangaon, Maharashtra, at a cost of ₹500 crore ($60.3 million).
Looming recession: Inflation in the Euro zone hit a record high of 10.7% in October thanks to surging prices for natural gas and electricity, caused by the Russia-Ukraine war. 
Shake-up: After shutting down Cloudtail earlier this year, Amazon India will delist another one of its largest sellers, Appario Retail, within the next 12 months.
Big buyout: American industrial company Emerson Electric is selling a majority stake in its climate-technologies business to private investment banking firm Blackstone for $14 billion.
THE DAILY DIGIT
$43 billion
The amount spent by Japan to bolster the Yen in October. (The Wall Street Journal)
FWIW
Disco inferno: What do the late Bappi Lahiri and millions of locked-down Chinese have in common? Disco Dancer – specifically, the track Jimmy Jimmy Jimmy Aaja from the 1982 Mithun Chakraborty-starrer. The disco number is going viral on Douyin, the Chinese TikTok, because 'Jimmy' sounds identical to "jie mi", which is Chinese for "give me rice". It's a tacit way of speaking out against a government notorious for censoring criticism. Bappida would've approved.
No laughing matter: The brightest star in our solar system is a happy camper, or so it seems. A NASA satellite captured an image of the sun with dark patches resembling a happy face. But the two 'eyes' and a 'mouth' are coronal holes, which indicate solar winds. Social media is comparing the smiling sun to everything, from the marshmallow in Ghostbusters to a Halloween pumpkin. Come Saturday, however, Earth may brace itself for a solar storm.
Nile high club: Here's one for the Egyptomaniacs. Tutankhamun is the most famous pharaoh thanks to the discovery of his intact tomb, but was his chamber ever… his? Egyptologists are warring over the theory that Tut's tomb may have been an antechamber for a bigger, grander resting place built for his mother (or grandmother, there are differences over that too), queen Nefertiti. We'd call this a pyramid scheme, but The New York Times got there much before us.
Enjoy The Signal? Consider forwarding it to a friend, colleague, classmate or whoever you think might be interested. They can sign up here.
Do you want the world to know your story? Tell it in The Signal.
Write to us here for feedback on The Signal.