Discover more from The Signal
The Signal is a daily curated newsletter that helps you understand the latest developments in business, tech, finance, economy, and policy with sharp analysis and crisp insights thats fun to read arriving at 8AM daily in your inbox.
Over 81,000 subscribers
Twitter wants Musk to buy it
Also in today's edition: More problems for Peloton; Edtech woes continue; Roadblock for Adani?; Uniqlo's winning
Good morning! You get a neobank, they get a neobank, we all get a neobank. That's our takeaway from Indian startups in Demo Day, the biannual event where Y Combinator-funded founders present their companies. Neobank obsession aside, Protocol says another founder pitched his platform under the "India loves gold" umbrella. Demo Day, which featured 223 startups, offers a glimpse into the companies of tomorrow. Going by the latest iteration, enterprise, fintech, and crypto (yikes) are still hot. The creator economy isn't.
🎧 Kiwi Farms is now a thing of the past. Eight African cheetahs will finally make their way to India. The Signal Daily is available on Spotify, Apple Podcasts, Amazon Music, and Google Podcasts, or wherever you listen to your podcasts.
If you enjoy reading us, why not give us a follow at @thesignaldotco on Twitter and Instagram.
The Market Signal*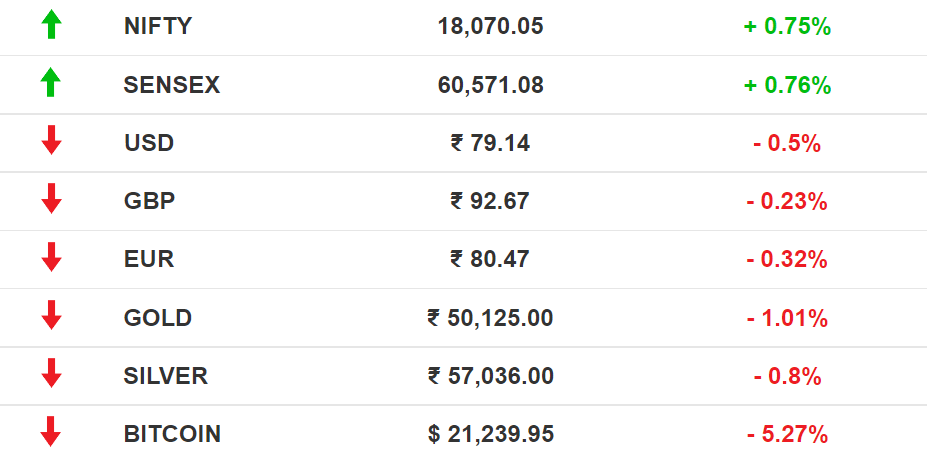 Stocks: Even as large investment banks are having second thoughts about putting their money into initial public offerings, smaller investment banks are making the most of the opportunities. Sachin Bansal's Navi Technologies has received Sebi's approval for a ₹3,550 crore IPO. The US CPI slumped 8.3% in August, signalling another 75 bps rate hike. The bitcoin slumped below $22,000 soon after.
Early Asia: The SGX Nifty was trading 1.88% below its previous close at 7:30 am India time. The Hang Seng Index (-2.38%) and Nikkei 225 (-2.07%) lingered in the red.
COMPANIES
Darlings-Turned-Duds Have A Change Of Heart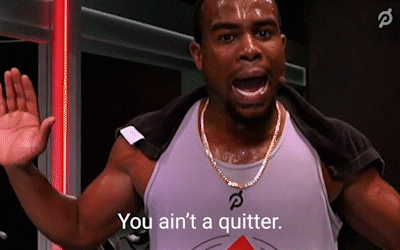 Another leadership churn is underway at American fitness-equipment maker Peloton. Just six months after it replaced its CEO, shuffled the board, fired 2,800 people, and received an earful from an activist investor. John Foley, who was replaced by current CEO Barry McCarthy in February, is leaving the company he co-founded. So are chief legal officer Hisao Kushi and chief commercial officer Kevin Cornils.
McCarthy is pushing for personalisation to drive high-margin content subscriptions for Peloton. It's one of his many moves to overhaul the fitness company, whose stock is down 90% since its January 2021 high.
Makeoooooover: Zoom—another Covid stock that nosedived 86% since its 2020 peak—is going from a video-conferencing app to productivity suite, à la Google Workspace, Microsoft Teams, and Slack. With a new logo and name ("Zoooooom") to boot.
A MESSAGE FROM OUR PARTNER
Cruise Control For Wealth Creation
It's tough to be an investor. Not because there aren't enough good assets. On the contrary. 
Investors today are spoilt for choice in terms of assets—Fixed Deposits, Stocks, Mutual Funds, Debt, Gold, Property, Cryptocurrencies. But the market stumps even expert fund managers; 95% of them often fail to read it right. And the best of them are available only to the richie-rich. 
Solution: What if wealth creation is put on autopilot? Mintd is a platform that deploys Modern Portfolio Theory (MPT) to create and manage personalised investment portfolios. BTW, economist Harry Markowitz won the Nobel Prize for MPT or theory of portfolio choice in 1990.
Own portfolios curated by humans, assisted by technology, and backed by Nobel Prize-winning science. It costs only a fraction of an average wealth manager's fee. 
Quite cool, if you ask us.
Setup your digital wealth manager now
Special offer for The Signal readers: Users can have a call booked with our team.
STARTUP
Indian Edtech Is Singing The Blues
While YouTube is going hammer and tongs on online education, Indian startups that struck pandemic-era gold are struggling to keep afloat. Edtech platform Vedantu is resorting to layoffs and lowering course fees, according to The Morning Context. And Unacademy is banking on teachers to sell courses across its 51 YouTube channels, reported The Ken. The kicker is that salaries are tied to the number of views. This has sparked the ire of educators, who are cutting ties with Unacademy to start their own channels.
Whither Byju's? The OG's books aren't adding up due to discrepancies between its projected and audited revenues, according to The Economic Times. Byju's, already under the scrutiny of the Ministry of Corporate Affairs, is expected to present the audited version in its annual general meeting soon.
The great Indian edtech downturn is reminiscent of what happened to China's once-unstoppable test-prep industry, with some companies suffering stock wipeouts of as much as 93%.
WEALTH
For A Few Billions More
Adani Group founder Gautam Adani could soon become the second-richest person in the world. The race to the top, however, might take longer, thanks to a motley group of dogged environmental activists in Australia. 
Pressure from the activists has already led to insurance firms walking away from Australia's Carmichael coal mine, which is owned by Adani Enterprises (AEL), India's largest coal importer. AEL's recent induction into India's Nifty 50 stock index is expected to bring investment of nearly $300 million into the stock, buoying its price and swelling Adani's wealth. 
The Signal
As this Bloomberg story shows, a green-energy drive notwithstanding, coal is the Adani Group's bedrock; and environmental pollution, its bugbear. Forays into copper and alumina refining, both requiring heavy investment in pollution control (ask Anil Agarwal of Vedanta), will invite more scrutiny. But it's coal that the group, and India, is wedded to. Energy minister RK Singh has made it quite clear that the country will use more coal, with 27-gigawatt thermal power capacity under construction. Adani is building half of that; it can potentially produce 60 million tonnes annually from Carmichael, but is expected to reach only a fourth of that next year. 
AEL is the chief financier of the highly leveraged group, yet its cash flows are the third-lowest among listed siblings, an analysis by The Ken showed. And AEL's valuation is critical to Adani's riches.
RETAIL
Uniqlo Goes Black In India
India is giving Asia's largest clothing brand a reason to rejoice. Uniqlo turned profitable in the country less than three years after opening its first store there. 
Ka-ching!: The Japanese brand recorded a net profit of ₹21.4 crore ($2.6 million) in the financial year ended March 2022. Its revenue grew 63% year on year to ₹391.7 crore ($49 million).
Uniqlo currently has seven brick-and-mortar stores in India, with six in the Delhi-NCR region. It launched e-commerce operations in the country in July 2021, after the onset of the pandemic.
Deep discounts, where?: Uniqlo's strategy of pricing its merchandise at least 20% higher than rivals Zara and H&M "helped it earn better margins despite inflationary pressures in terms of raw materials".
MUSKVERSE
Shareholders Say Yes To Musk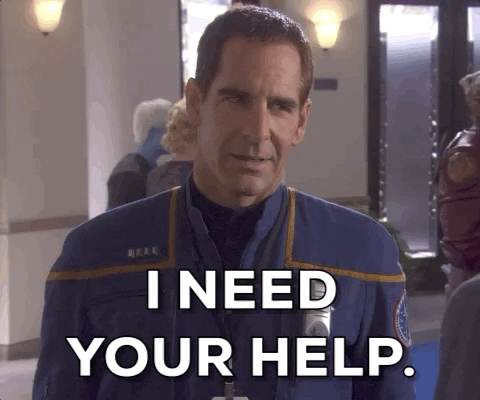 On expected lines, Twitter's stockholders voted in favour of Elon Musk's $44 billion purchase of the social media company. The price Musk originally offered for Twitter in April—$54.20 a share—is well above the $41.74 it closed at on Tuesday.
Yes, but: Musk is dogged about wanting out, so much so that he shot a third letter to his target company, citing Twitter's $7.7 million payout to now-whistleblower Peiter Zatko as an alleged violation of the sale agreement between the two parties. Twitter denied that its payments to Zatko breached agreed terms.
More Mudge: Musk could get fresh firepower to shore up his Delaware defence. Zatko testified before the US Senate Judiciary Committee on Tuesday, a month after his allegations against Twitter came to light. The Committee has sought responses from Twitter.
Also: Twitter's literally getting heat from elsewhere in California, while also profiting from China, now one of its largest non-US revenue markets.
FYI
No double lives: Software giant Infosys has warned its employees against moonlighting. It further warned that working on the side could face termination.
Still looking: WeWork India and PharmEasy are both looking to raise $300 million from their investors. 
RIP: Filmmaker Jean-Luc Godard, considered the godfather of French new wave cinema, has died at the age of 91. 
Boost: Squid Game's win at the Emmys has spelt good news for Korean television company shares. Bucket Studio Co., which owns a stake in Lee Jung-Jae's agency Artist Company, surged at least 12%. 
Big moves: Former Disney CEO Bob Iger has joined Thrive Capital as a partner. 
FWIW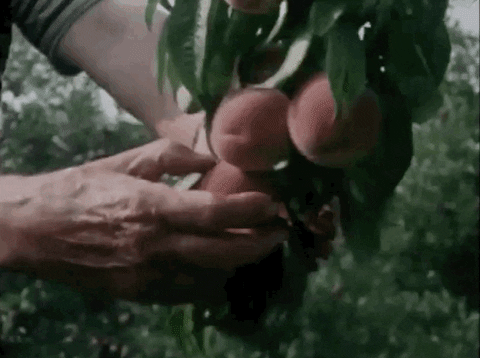 Local for vocal: Soaring inflation is forcing Brazilians to grow veggies in their backyards. Urban farms are now a common sight. The local government is doing everything, including handing out a monthly sum to farm patches of land. The surplus is later sold at cheap prices, often selling out within 30 minutes. Win-win. 
Top of the league: The Crown has emerged as an unlikely winner after Queen Elizabeth's demise. Netflix's hit series has translated into a surge in viewers. We are talking about an uptick of 800%. Whoa. 
Enjoy The Signal? Consider forwarding it to a friend, colleague, classmate or whoever you think might be interested. They can sign up here.
We recently got funded. For a full list of our investors, click here.
Want to advertise with us? We'd love to hear from you.
Write to us here for feedback on The Signal.