Discover more from The Signal
The Signal is a daily curated newsletter that helps you understand the latest developments in business, tech, finance, economy, and policy with sharp analysis and crisp insights thats fun to read arriving at 8AM daily in your inbox.
Over 81,000 subscribers
UK wages war on encryption
Also in today's edition: India's first mRNA vaccine on the way; A US giant forays into India; Walmart in metaverse
Good Morning! Sequels and spin-offs never make as much money as the original. Did you really like the latest Star Wars sequels? Or The Book Of Boba Fett? But then there are outliers like Firstcry. The company birthed two spin-offs: GlobalBees and XpressBees. All three are now unicorns and seem to be growing fast. Sure, we hear you, Ola and Ola Electric. But the bikes haven't landed yet, have they?
In the latest episode of The Signal Daily, we dive a little deeper into why undies are attracting venture capitalists ($457 million funding in 2021), and how that dovetails with the evolution of the industry in itself. Customer habits are, of course, changing, but equally, brands are increasingly conscious about what they're selling. Dive right in!
The Market Signal*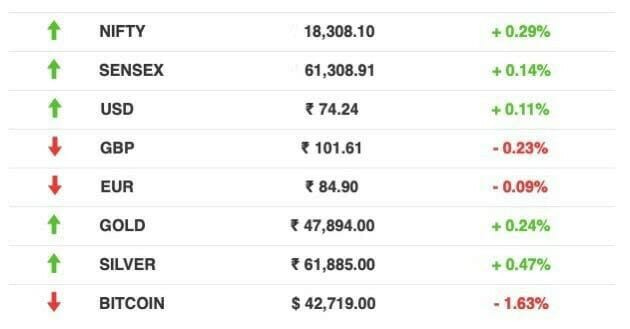 (*As of 8:05 pm Indian Standard Time)
Stocks: Investors appear to be becoming picky as earnings have come into focus and broad sentiment is affected by uncertainty owing to the Covid-19 surge as well as expected rate action in the US. Several analysts have begun advising caution and a move into defensive stocks. 
TRACKING THE THIRD WAVE
Free Will vs. Public Health?
What started as a plea to prioritise COVID-19 shots for Indians with disabilities turned into a case of the Centre taking a laissez-faire stance on vaccinations.
The Supreme Court plea, filed by NGO Evara Foundation, outlined the difficulties special needs citizens face with vaccination appointments. It also sought their exemption from mandatory vaccine certificates. In response, the Centre said that compulsory vaccinations and certificates were never mandated.
This government affidavit comes on the heels of another plea against "coercive" shots for children in some states.
Meanwhile: India reported 2.35 lakh cases on Monday. It conducted fewer tests but positivity rate crossed 16%.
mRNA to the rescue?: Gennova Biopharmaceuticals is developing India's first mRNA vaccine. The vaccine may roll out around the same time Pfizer's Omicron vaccine hits the market.
A MESSAGE FROM OUR PARTNER…
Don't Sweat The Small Stuff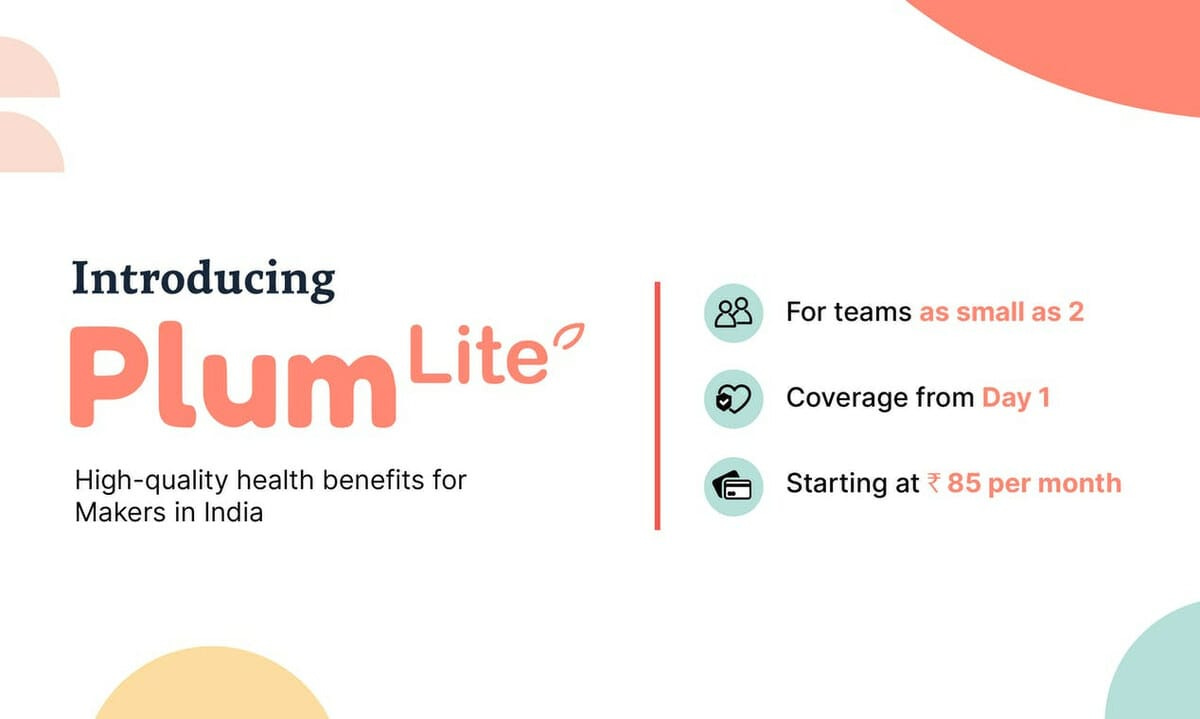 Small things lead to big outcomes. A nondescript seed burgeons into a 250-foot tall giant sequoia. Subatomic particles govern the weird and wonderful world of quantum physics. And if the past two years have reminded us of anything, it's that minuscule viruses can cause global upheavals.
Large insurance cover at a small premium is considered an unrealistic dream. But Plum Lite turned that dream into reality.
At just Rs 85 a month, bootstrapped teams, gig workers, and freelancers can get up to Rs 5 lakhs of health insurance. This nominal premium covers dental treatments, unlimited doctor consultations, weekly mental wellness sessions, discounted medicines, and family coverage. And that's not all. The hassle-free flat pricing model also covers critical illnesses, COVID-19 treatment, and partial ambulance costs.
Some of India's biggest startups (Unacademy, Tinder, Razorpay, Groww) trust Plum with their health insurance needs. There's no reason why you shouldn't too.
Start taking care of your team today.
The UK's Dystopian Days Are Here
The UK government is seemingly leaving no stone unturned to mobilise public opinion against end-to-end encryption (and Meta at large). To this effect, a Rolling Stone report revealed the Home Office's plans to launch an ad blitz, having roped in advertising agency M&C Saatchi for the same.
Sneaky: As if that isn't enough, pension money for British Gas workers, the Financial Times reported, was used to buy Israeli spyware company NSO Group.
Firewall coming up: Come February, Cambodia's internet might look a lot like China's, with all Internet traffic passing via a state-run portal called the National Internet Gateway. This, many activists fear, would increase and centralise government surveillance and impede citizens' right to free speech and expression, particularly online dissent.
The Signal
None of this should be a surprise. The UK government has consistently tried to weaken or remove end-to-end encryption in the guise of tackling online child abuse. It has even resorted to paying companies to develop technologies that would help bypass encryption. A draft of the UK's proposed legislation—the Online Safety Bill—confirms this intent. It places a "duty of care" on service providers such as WhatsApp, the compliance for which requires either weakening or removing the end-to-end encryption it offers.
A Titan Arrives In India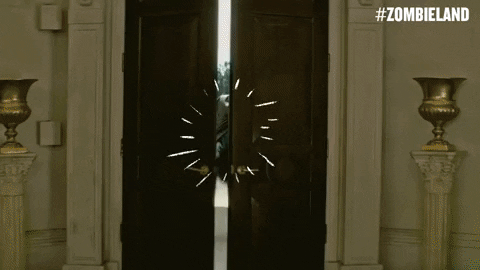 If 2021 was the year of 'Thrasio-style' roll-up commerce—where companies acquire e-commerce brands for growth and scale—2022 is the year the OG forayed into India. US-based Thrasio has acquired consumer durables brand Lifelong. The stake is reported to be worth $150-200 million.
Thrasio will also invest about $500 million to acquire digital-first brands in India.
A hub of potential: India is one of the fastest-growing regions for third-party marketplaces, making it attractive for consumer brand aggregators. It was only a matter of time before Thrasio, which pioneered the model with over 200 brand acquisitions, knocked on India's door.
Copycat competition: However, Thrasio may face stiff competition from homegrown clones GlobalBees and Mensa Brands, which became unicorns in 2021.
It's All Happening In The Metaverse
No, it's not a rumour this time. The world's largest brick-and-mortar retailer, Walmart, may soon open outlets in the metaverse. Going by regulatory filings, they would have everything that its physical stores sell.
New on the shelves could be NFTs and financial services, payable in Walmart coin. Retailer Gap too has joined the NFT frenzy, launching hoodie art.
Exclusive: Anyone plugged into metaverse could walk into the Walmart stores but not many would be able to dine at New York's Flyfish Club's. No, not virtually. IRL. Patrons would buy Flyfish tokens to enjoy the club's fine dining experience, the price of the token determining access to tiered exclusivity.
Meanwhile, OG token Bitcoin is behaving more like an asset while its rivals, stablecoins and even meme coins are becoming more acceptable as currency.
FYI
Cash strapped: German multinational Metro AG is reviewing its cash and carry business in India amid cutthroat competition and declining profitability.
D for dough: Online beauty marketplace Purplle and wealth management platform INDMoney have raised $38 million and $75 million respectively in their Series D funding rounds. Noida-based agritech startup Arya also raised $60 million in its Series C round.
Filthy lucre: The COVID-19 pandemic doubled the wealth of the world's richest men as 99% of the world's population grappled with slashed incomes.
Tamed dragon: China's economic growth is slowing despite an 8.1% expansion, no thanks to demand contraction, supply woes, and a real estate crisis.
Served: Google CEO Sundar Pichai is in the dock for allegedly entering into an illegal agreement with Meta to dominate the digital ad market.
Cryptoconned: Indians' love for cryptocurrency is taking them to the wrong places. Crypto scam sites attracted 9.6 million visits from the country in 2021.
All aboard: The ship that launched a thousand memes did little to dent volumes in the Suez Canal despite blocking the waterway for days. The trade route had more maritime traffic than ever in 2021.
FWIW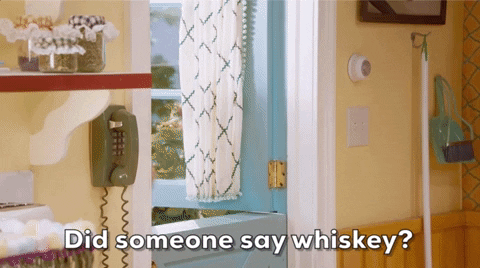 Mystery library uncovered: If you are on social media, chances are you've come across a viral image of a dreamily-lit room stacked with books. Its provenance was attributed to European libraries and even writer Umberto Eco. The matter has now been laid to rest; the origin of the image is a professor's personal library in Baltimore, US.
Jodorowsky's dunces: NFT group Spice DAO tweeted that it had won a $3 million auction for the book version of Jodorowsky's Dune, the cult documentary about a movie that never got made. In doing so, they performed a self-goal. Not only do they not have the right to resuscitate Jodorowsky's Dune, but they've also been outed as a 'crypto hustle' to sell tokens.
Spirited away: So tumultuous was the COVID-19 pandemic that off-premise alcohol sales in the US have been off the charts since 2020. Gin and rum witnessed the biggest upticks in consumption. In related news, a Chinese shopper just dropped a cool half-million on Japanese whiskey at a duty-free shop in Istanbul Airport.
Want to advertise with us? We'd love to hear from you.
Write to us here for feedback on The Signal.