Discover more from The Signal
The Signal is a daily curated newsletter that helps you understand the latest developments in business, tech, finance, economy, and policy with sharp analysis and crisp insights thats fun to read arriving at 8AM daily in your inbox.
Over 81,000 subscribers
United they fall
Also in today's edition: Trouble in Apple's main iPhone plant; Bob Iger's staying power; Musk isn't telling you everything about SBF; Govt may shut free food scheme
Good morning! Crypto is in the boondocks but Nayib Bukele is soldiering on. Bloomberg reports that El Salvador's president is pushing a digital securities bill to facilitate a $1 billion fundraise through a blockchain bond. What is this for? The construction of a coastal, tax-free 'Bitcoin City' where crypto mining will be powered by geothermal energy from a nearby volcano. The volcano may not explode, but crypto already has; someone should remind him that running a state takes precedence over being a Bitcoin maximalist.
🎧 Gautam Adani and Mukesh Ambani are in the race to acquire Lanco's distressed coal-based power project. The Signal Daily is available on Spotify, Apple Podcasts, Amazon Music, and Google Podcasts, or wherever you listen to your podcasts.
If you enjoy reading us, why not give us a follow at @thesignaldotco on Twitter and Instagram.
The Market Signal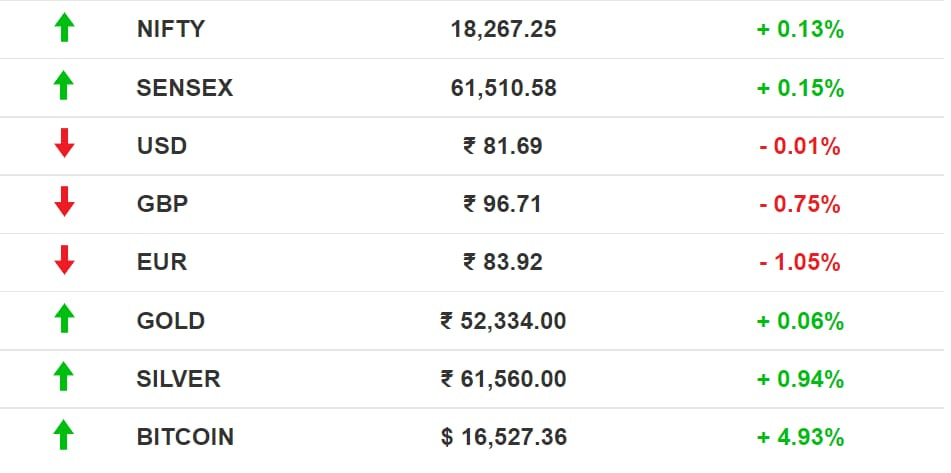 Stocks: Most officials at the US Federal Reserve favour reducing the pace of interest rate hikes, The Wall Street Journal reports quoting minutes of the last policy setting meeting. The release of the minutes helped buoy stocks.
The WSJ also reports that outside shareholders are opposed to media baron Rupert Murdoch's plan to merge News Corp and Fox Corp.
Domestic benchmark indices ended marginally higher. Shares of logistics firm Delhivery hit a new low. The stock is now down 55%. Nykaa shares dropped 3% after its CFO quit.
Early Asia: The SGX Nifty rose +0.47% higher than its previous close at 7.30 am India time. Hang Seng Index: +0.58% Nikkei 225: +1.31%
TECH
Apple Hit By Protests
Xi Jinping's zero-Covid policy had impacted the supply of iPhone 14 Pro models, but protests at Apple's largest manufacturing site in Zhengzhou, managed by Foxconn, threaten to put its supply chain in disarray—the perils of depending on a deeply embedded Chinese ecosystem of assembly amidst policy and trade upheaval.
A rare uprising: Unhappy over unpaid wages and fears of Covid infection, workers stormed out of their dorms and clashed with guards before the riot police came in.
Strict measures were put in place to keep churning out iPhones. A closed loop was created to prevent contact with the outside world, with limited meals and medication. Many workers had fled the factory last month, and Foxconn promised unusually high wages to retain and attract new workers.
Not the first time: Apple suppliers Wistron and Foxconn had witnessed similar uprisings in their India factories.
FOOD
No More Free Lunch
A government scheme that fed nearly 800 million Indians for more than two and a half years will likely be closed at the end of the year, Business Standard reports, quoting unnamed government sources.
What: Introduced soon after the country went into a complete shutdown in March 2020, the bill for the Pradhan Mantri Garib Kalyan Anna Yojana is well over ₹3 lakh crore ($36.7 billion). With the government trying to shore up its finances to keep the fiscal deficit within the targeted mark of 6.4% for the year ending March 2023, expenditure cuts are more or less a given.
Impact: The withdrawal of the scheme, which distributed 5 kg of rice and wheat free of cost, could be a blow to a large section of the population. The scheme helped them remain somewhat immune to food price inflation.
BUSINESS OF SPORT
#GlazersOut Is Actually Happening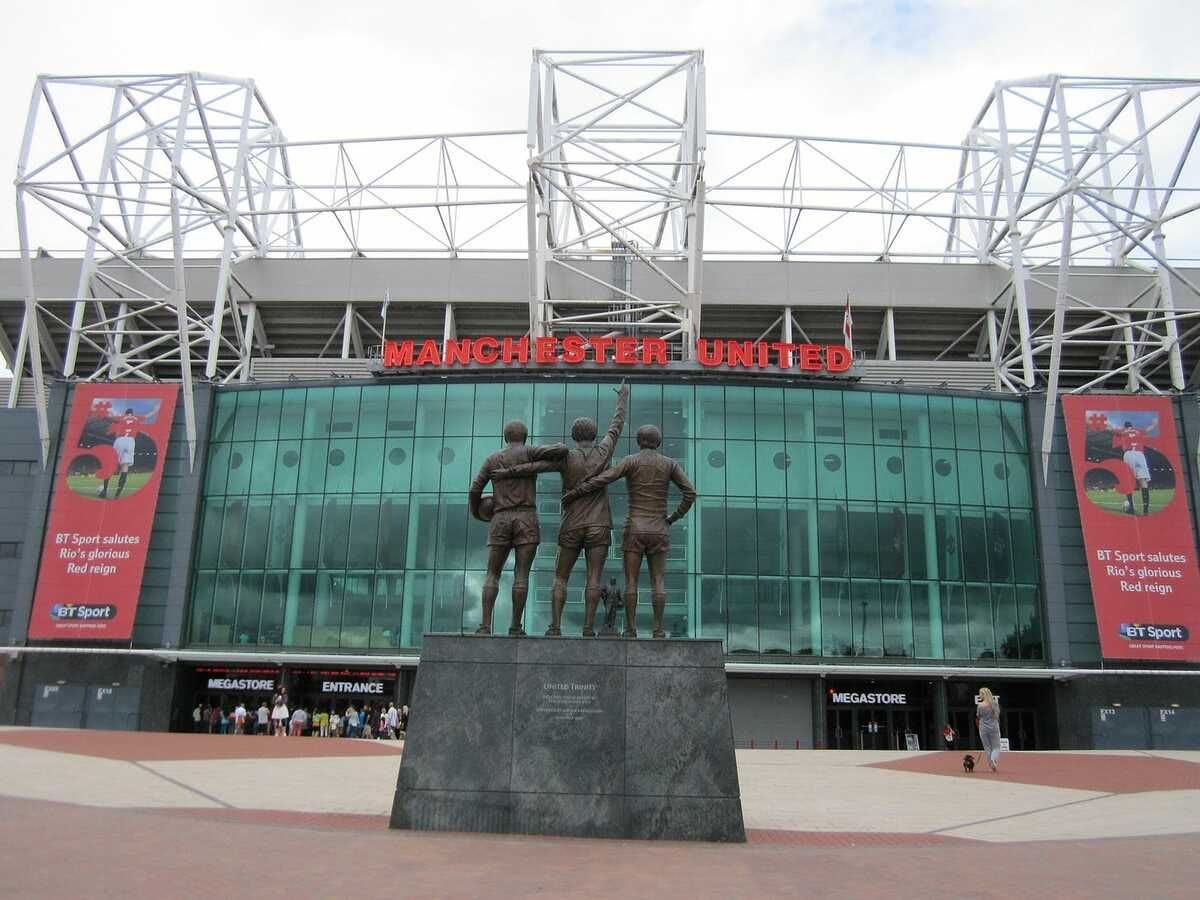 Cristiano Ronaldo is leaving Manchester United. And he might be taking the Glazer family with him on the way out.
The Premier League club's American owners have, for the first time, said they're open to selling it, following a tumultuous 17-year reign that attracted more controversy than on-pitch glory. In a statement, United said its board "will consider all strategic alternatives", including new investment into the club and a sale.
The statement came hours after the club announced it was parting ways with Ronaldo, following his explosive unauthorised interview with Piers Morgan. The 37-year-old had criticised the Glazers, saying they "don't care about the club".
The Signal
The Glazers have had a fractious relationship with United fans ever since they took control of the club in 2005 in a £790 million ($1.3 billion) deal largely funded by debt. Tensions peaked last year when they tried to get United involved in the breakaway European Super League.
If United is put on the market, it'll be at a time when there's unprecedented investor interest in European football clubs. In May, a group led by American financier Todd Boehly paid $3.1 billion to buy Chelsea—setting a benchmark. According to Forbes, United is worth $4.6 billion.
Also in the market is United's arch-rival Liverpool, which has been a far more successful and stable club in the last decade. At a time of economic downturn, it'll be interesting to see how investors react to England's two biggest clubs potentially being up for sale.
🎧 American billionaires are ditching football clubs. Manchester United is the latest casualty. What's happening? The Signal Daily is available on Spotify, Apple Podcasts, Amazon Music, and Google Podcasts, or wherever you listen to your podcasts.
PS: For more in-depth analysis of the business of sports and gaming, don't miss The Signal's new weekly newsletter, The Playbook. It arrives in your inbox every Friday at 4 pm IST.
CRYPTOCURRENCIES
Two Enfants Terribles In A Pod
Elon Musk has been dissing FTX founder Sam Bankman-Fried (SBF) on Twitter, but he allegedly lied about his association with crypto's disgraced messiah. Semafor accessed text messages between them and found that SBF rolled his $100 million stake in the social media platform over to the private company it is today. Meaning he helped fund Musk's Twitter acquisition. This information—unlike the fact that SBF's former rival, Binance chief Changpeng Zhao, contributed $500 million for the takeover—wasn't public. Musk has rubbished the report.
In October, Axios had reported about Musk and SBF discussing the former's Twitter deal.
Lip service: SBF has apologised in a new letter to employees—without addressing any of the revelations about fund diversions to Alameda Research (or his Bahamian property buying spree, for that matter).
Dud diligence: Tiger Global, which wrote off its FTX investment, had tasked Bain & Co with conducting due diligence of the now-bankrupt company.
STREAMING
Bob Iger Never Really Left The Building
New revelations show that Disney's former-turned-current CEO may not have bowed out completely to make way for Bob Chapek back in 2020.
Behind the scenes: In March, we told you about Chapek's executive decisions being frowned upon by Iger, who chaired Disney's board after exiting as CEO. Chapek's move to lay off people was overruled by Iger until the US Cares Act came into effect. The two also had different public reactions to Florida's controversial "Don't Say Gay" bill. Disney's latest earnings cemented the case against the outgoing chief.
Herculean task: Disney employees, including CFO Christine McCarthy, staged a coup to oust Chapek. But the ever-popular Iger's return won't be without hiccups. Walt Disney Animation Studios, ESPN, and the cable divisions have their struggles, and there's greater pressure on streaming to reap profits. If rumour has it, Iger's legacy could be selling Walt Disney to Apple.
FYI
Downtime: Hardware giant HP Inc, which reported a revenue drop in its last quarter earnings, is laying off 4,000-6,000 employees as part of a transformation plan.
Yet again: Seven people were killed and several more injured after a mass shooting at a Walmart in Virginia, days after a shootout at a Colorado LGBTQ nightclub.
No Indyref2: The UK Supreme Court has ruled that Scotland cannot have a fresh independence referendum without the consent of the UK government.
Named and shamed: In a symbolic move, the European Parliament has designated Russia as a state sponsor of terrorism.
In the bag: Apartment management app MyGate raised ₹100 crore ($12.2 million) in a round led by Urban Company and Acko.
Streaming in the skies: AirAsia India is partnering with cloud tech company Sugarbox to offer free WiFi-enabled OTT content to passengers.
Roadblocks ahead? The US FTC may file an anti-trust lawsuit to challenge Microsoft's $69 billion purchase of video game publisher Activision Blizzard.
THE DAILY DIGIT
56%
The percentage of Brits who now say Brexit should've never happened. In the 2017 referendum, the UK had voted to leave the EU by 52% to 48%. (YouGov)
FWIW
Meltdown: Butter prices are at an all-time high. The timing isn't great, what with it being a star ingredient in the upcoming holiday season. Enter: underground butter sleuths in the US who keep their community informed whenever a supermarket offers a slash in butter rates. Others are generous to highlight discounts on eggs and nuts. Well, not all superheroes wear capes.
Bumpy ride: It was a novel idea to begin with: renting climate-friendly electric scooters as an option to cut out pollution. But Parisians aren't too thrilled with the social experiment. Electric scooters could be phased out in the city by February 2023 to curb road accidents. Sure, modern problems require modern solutions, but banning electric scooters doesn't seem like the answer.
Love in the time of crypto: Predictably, the crypto meltdown hasn't improved dating prospects and severely straining relationships for crypto bros. Crypto widows—women who date overenthusiastic crypto investors—are dealing with partners who are increasingly spending more time on their screens, just about waiting for a miracle. Doesn't sound like a good deal, if you ask us.
Enjoy The Signal? Consider forwarding it to a friend, colleague, classmate or whoever you think might be interested. They can sign up here.
Do you want the world to know your story? Tell it in The Signal.
Write to us here for feedback on The Signal.