Discover more from The Signal
The Signal is a daily curated newsletter that helps you understand the latest developments in business, tech, finance, economy, and policy with sharp analysis and crisp insights thats fun to read arriving at 8AM daily in your inbox.
Over 81,000 subscribers
Chips are down for Vedanta
Also in today's edition: India's green jobs crisis; A gold foil for education; Rajeev Chandrasekhar, the game-changer; The era of Spanish-everything
Good morning! Amazon's Alexa will no longer sound like Samuel L Jackson or our very own Amitabh Bachchan. Per The Verge, the tech giant has scrapped the celebrity "personalities" feature for Alexa. It's unclear why this has been discontinued, but it was reported that the tech giant slashed a few jobs from the division as part of its cost-cutting effort. Tbh, there's no charm in having a speaker mimic any voice. Good riddance.
The Signal is now on Telegram! We've launched a group — The Signal Forum — where we share what we're reading and listening through the day. Join us to be a part of the conversation!
Today's edition also features pieces by Dinesh Narayanan, Julie Koshy Sam, Srijonee Bhattacharjee, and Jaideep Vaidya.
If you enjoy reading us, why not give us a follow at @thesignaldotco on Twitter and Instagram.
The Market Signal*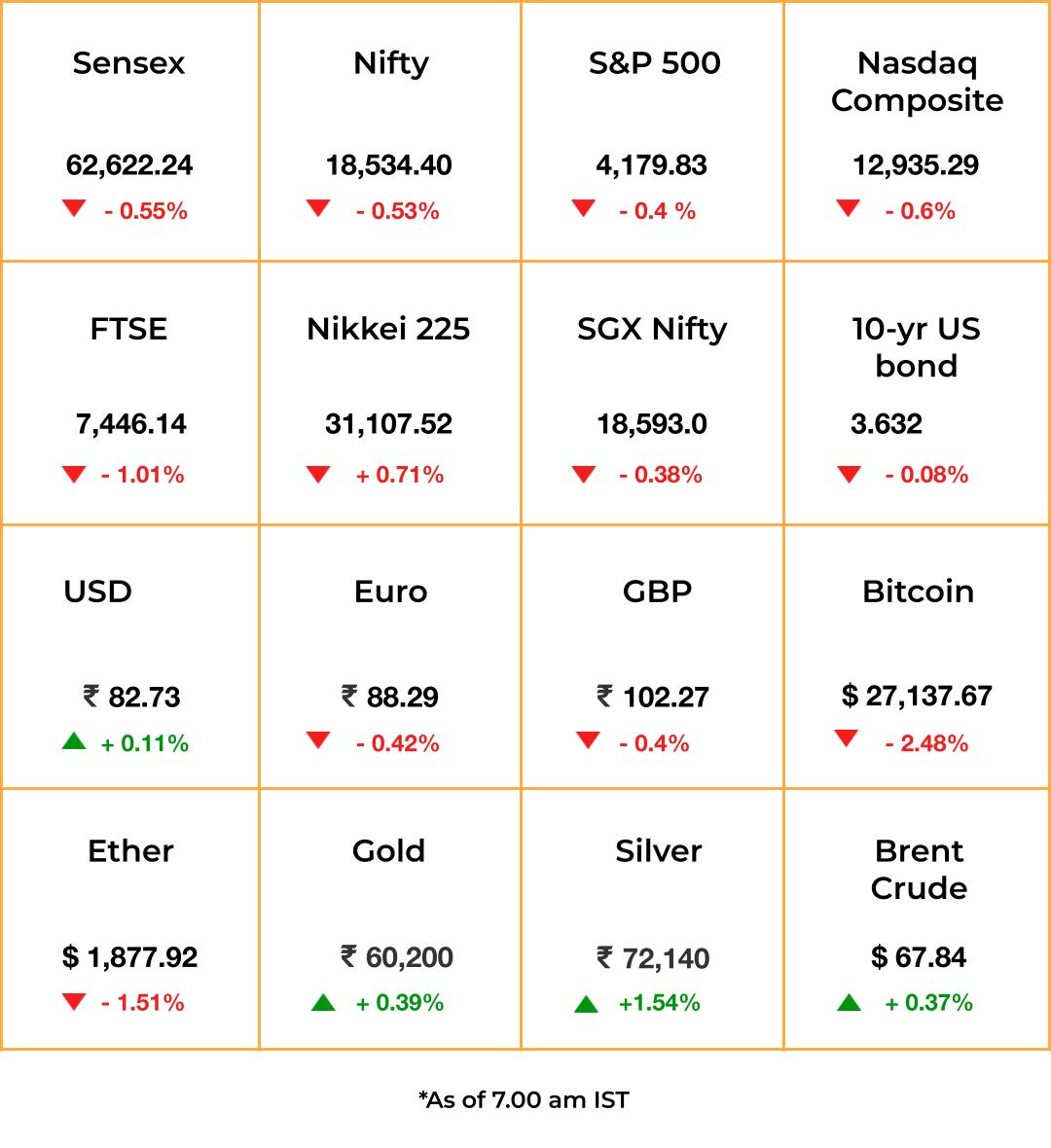 Stocks & economy: Indian indices will likely be fuelled by a stellar economic growth report for January-March, and US debt default fears fading away with the House passing the debt-ceiling bill with a 314-117 vote. The Indian economy grew 7.2% in the last fiscal year, putting up a better show than the RBI had forecast.
The resounding House vote burnishes President Joe Biden's consensus-building and Speaker Kevin McCarthy's negotiating creds.
The lack of momentum in the Chinese economy is pushing investors to rush to other Asian markets such as Japan, South Korea and India. The promise of domestic consumption-led growth in India is attracting global investors despite equities being valued quite high compared to other markets. Indian equities have been aflush with foreign investor funds in the past few months, the figure having tripled in May from April.
China worries also pushed down oil prices.
SEMICONDUCTORS
Chip On The Shoulder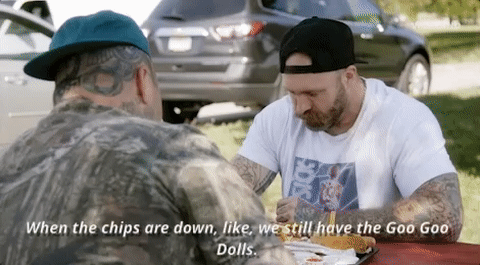 Mining and metals tycoon Anil Agarwal's ambition to become India's first big chipmaker will likely be dashed, as the government is in no mood to incentivise his project.
Not up to the mark: While India has pledged $10 billion to chipmakers to set up fab units, the government is unconvinced Agarwal's joint venture with Taiwanese manufacturer Foxconn has tied up technology to make sophisticated 28-nanometer chips. Projects that can make advanced semiconductors will qualify for 50% funding, which the wily industrialist was gunning for. Without the money, Agarwal's conglomerate—struggling under a $6.8 billion debt and its most profitable company, Sterlite Copper, shuttered because of environmental concerns—will find it difficult to get the venture off the ground.
India, meanwhile, will fall behind in a global race for semiconductor self-sufficiency that will likely define this decade.
🎧 It's not looking good for billionaire metals tycoon Anil Agarwal. Also in today's edition: Here's why Mahendra Singh Dhoni is a hit with so many brands. Listen to The Signal Daily on Spotify, Apple Podcasts, Amazon Music, Google Podcasts, or wherever you get your podcasts.
EMPLOYMENT
Triple Whammy Threatens India's Green Goals
Having an objective is one thing; having the means to achieve it is another. India's 2030 target of 500 gigawatts of renewable energy capacity is critical for its net zero-emissions goal (2070), but the country doesn't have the skilled workforce to get there.
Executives from Reliance Industries—which is bullish on green energy and wants to go net zero by 2035—reportedly had to be upskilled in a subsidiary's facility in Singapore. Other companies can't find trained workforce in the microgrid, small hydro, and rooftop solar domains. Per the Council on Energy, Environment & Water, India needs 840,000 more workers for its renewable energy push.
Economists warn that India is facing a "ticking time bomb" of underemployment, unemployment, and "disguised unemployment". It may need to create 70 million jobs over the next decade; for that to be even remotely achievable, it'll have to do something about its useless degrees too.
EDUCATION
Another Brick In The Wall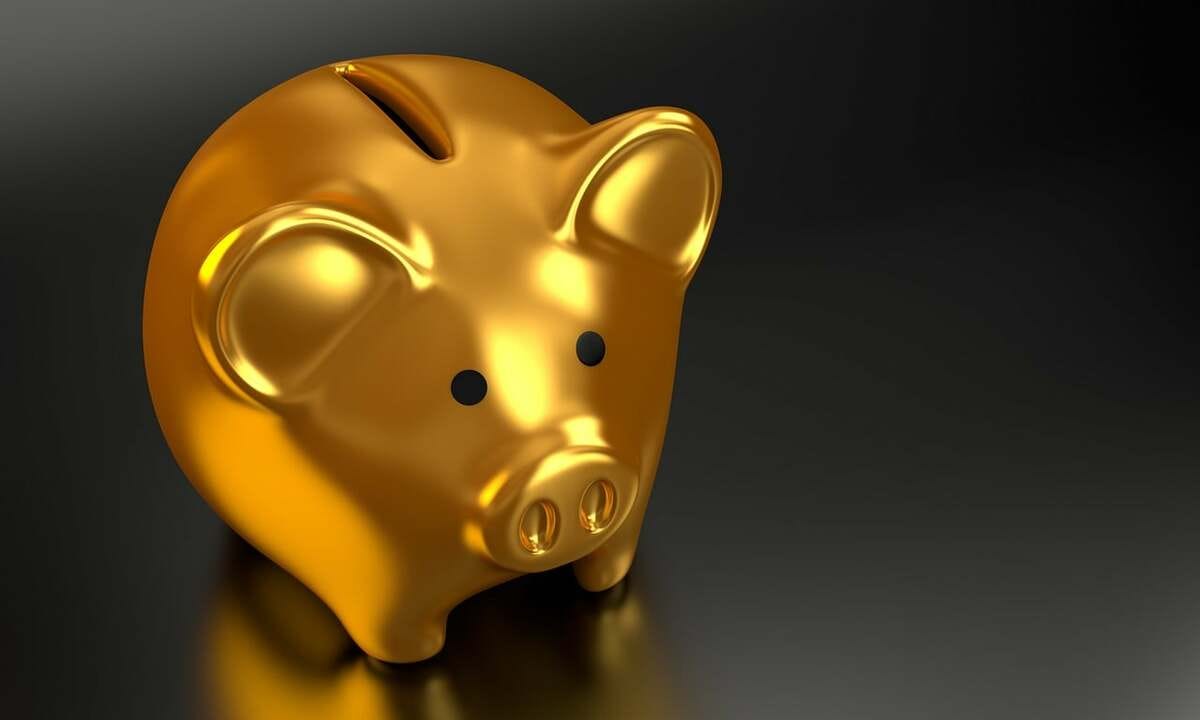 Image by 3D Animation Production Company from Pixabay
The education business has always been tough. But providers and consumers are getting inventive. Parents are turning to gold loans from non-banking finance companies (NBFCs) to fund their kids' education at lesser-known colleges. That's because banks typically baulk at giving loans for courses at such institutions. Demand for gold-for-education loans has risen 10-15% year-on-year in Tier-2 and Tier-3 cities.
New moves: Kota-based coaching centres are also investing in new business models. After raising money from Bodhi Tree Systems last year, Allen Career Institute has brought in executives such as Nitin Kukreja (ex-Star Sports) and Abha Maheshwari (ex-Meta) to run its edtech arm, Allen Digital. Headquartered in Bengaluru, it's hiring product and tech teams to take on the likes of Unacademy and Physicswallah, which are invading its backyard, Kota. Allen is targeting to enrol 25 million students by 2028.
The Signal
Allen felt the edtech industry's heat last year when Unacademy poached 30 of its most popular teachers, reportedly for around ₹100 crore (~$12 million) in total. The coaching centres business is a cash-rich, relatively recession-proof one, so the biggest, oldest names would want to protect their turf.
While BYJU'S acquired Akash, shares of MT Educare (formerly Mahesh Tutorials) have collapsed in the last five years. That's just pre-college. Once a student makes it to a university, finance is a problem, especially when the education loan system in the country is broken. The price rally helps, but borrowing against gold is a fallback option for most Indian families.
REGULATION
MeitY Draws The Line, For Now
On May 30, The Economic Times published an exclusive story stating that iPhone maker Apple has told the Indian government it needs a "concrete reason or a legal requirement" to remove betting apps from its App Store. Apple had removed only about half of the 138 illegal gaming and betting apps that the Ministry of Electronics and Information Technology (MeitY) had banned in March.
On May 31, The Economic Times published another exclusive story stating that the government has decided to certify "what is a permissible online game" until the gaming industry forms self-regulatory organisations as demanded by MeitY in April.
What this means: The government is being proactive in curbing the proliferation of betting companies. But it's difficult to shut the tap, since they use a number of mirror sites. The government also hasn't done much to curb ads by these companies other than issuing advisories to the media.
PS: For more insight and analysis into the business of sports and gaming, subscribe to our free, weekly newsletter The Playbook: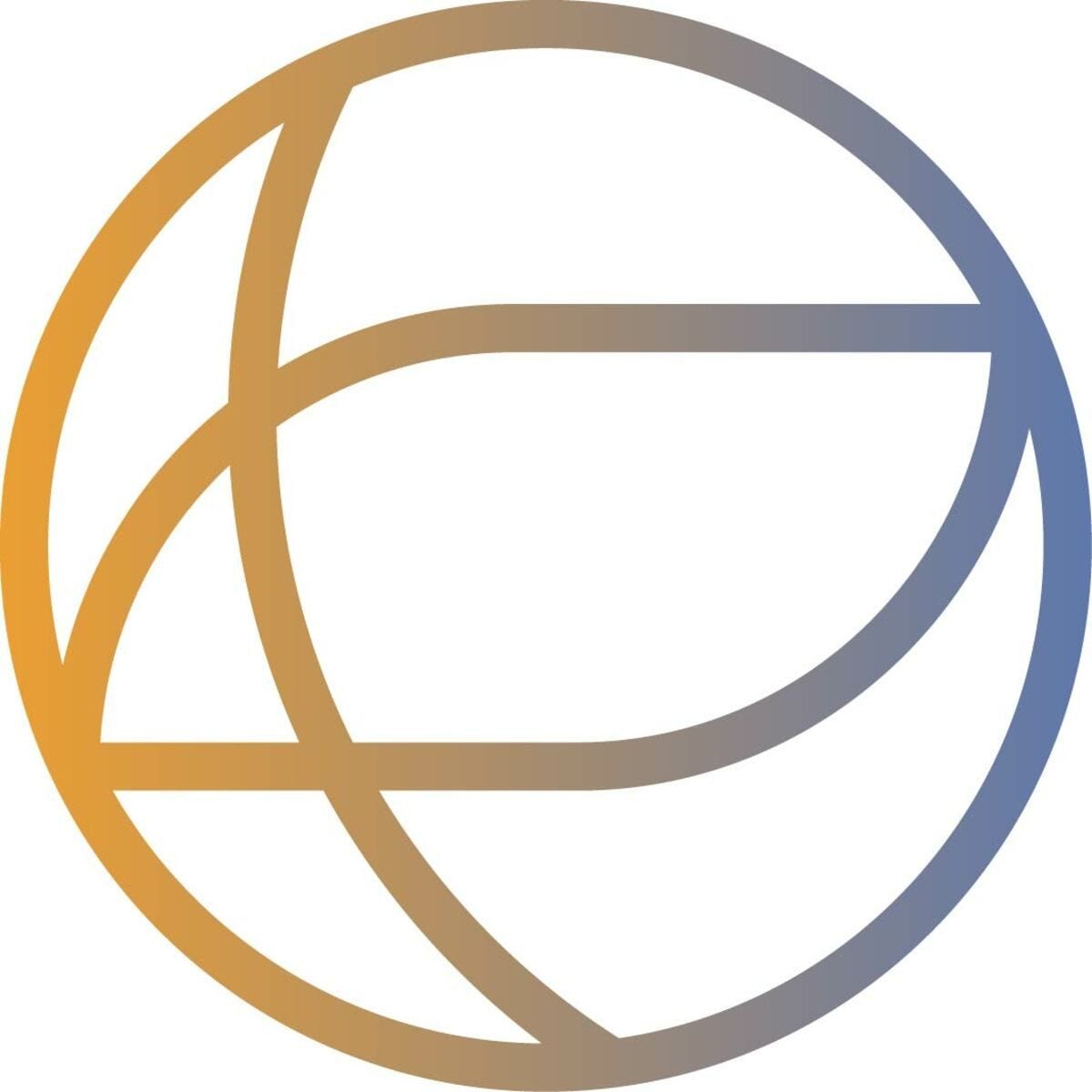 The Playbook
A weekly newsletter that deconstructs the business of sports and gaming.
ENTERTAINMENT
Global Culture Is Having A Spanish Moment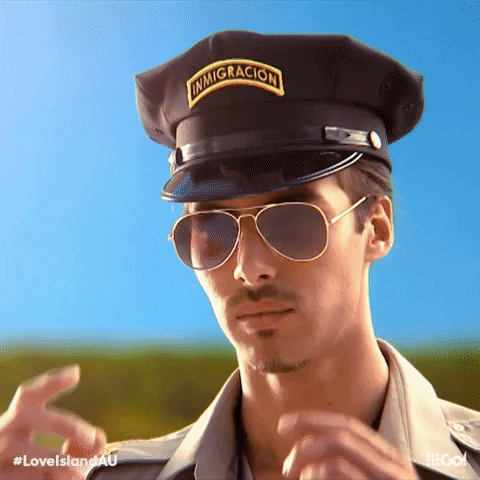 Hallyu may be everywhere thanks to K-dramas and K-pop. But Hispanophone culture has lasting power.
Say what?: 'Hispanophone' encompasses Spanish-influenced culture across the Americas and Europe. That's over half a billion people worldwide—many of whom not only comprise one of the fastest-growing populations in the US (lumped as 'Hispanic'), but also spend more time on social media (Mexicans, Brazilians, Colombians, and Argentines combined) than the global average.
As The Economist observes, Hispanophone artistes also collaborate with fellow Spanish-speaking singers from other countries, expanding their fan bases in the process. The result: Puerto Rican rapper Bad Bunny remains Spotify's most-streamed artiste, and its top four songs are in Spanish regardless of genre. Additionally, six of Netflix's top 10 series from May 15-21 were in Spanish.
Language-learning app Duolingo says interest in Spanish is also more sustained. Babbel saw a 42% growth in Spanish learners between early 2022 and 2023.
FYI
Breathe easy… for now: Delhi has recorded the best air quality this year since 2016, for the January-May period.
The good news: India's GDP grew 6.1% in January-March 2023, beating the RBI's estimate of 5.1%. Meanwhile, its core infrastructure industries grew only 3.6% in April, a five-month low.
Stake sale: The promoters of Patanjali Foods have announced plans to sell 6% of their stake to institutional investors in June.
Audacity: The Economic Times reports that Gautam Adani is looking to raise $3.5 billion via a share sale in three group companies, months after the Hindenburg saga triggered a stock rout for the Adani Group.
Limbo: The Indian rupee logged its worst monthly performance so far in 2023, closing at 82.72 against the US dollar on Wednesday.
Handover for hope: Xiaomi, which is facing challenges with Indian authorities and declining shipments in India, is partnering with Dixon Technologies to assemble and export its smartphones—and possibly even manufacture some components in the country.
Join the club: Axios reports that former New Jersey governor and Trump ally-turned-critic Chris Christie may announce his bid for the 2024 US Presidential race next week.
THE DAILY DIGIT
2.9 million
The number of viewers who tuned in to watch the Succession finale on Sunday in the United States. (Variety)
FWIW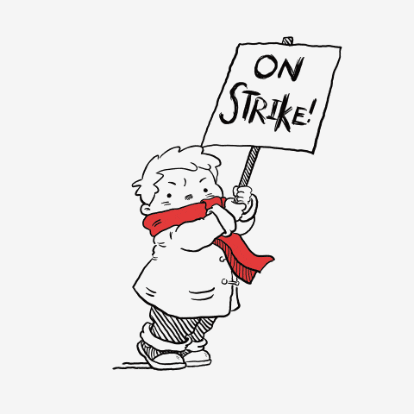 No gold rush: Book adaptations had all the attention for more than a hot minute. Then came the WGA Writers Strike and studios' refusal to pay writers appropriately. Authors too are exempt from receiving any additional pay until the strike ends. According to data and research company Ampere Analysis, 77 US-produced TV series were inspired by books. The number stood at 48 in 2021, proving that books are indeed a goldmine. As professional binge-watchers, we hope there is a happy ending soon.
Red attack: The much loved (and hated) red velvet cake may no longer be a thing in the US. Unless bakers tweak their recipes. Dubbed the "Skittles ban" California lawmakers have passed the bill to ban food additives used in candies, cakes, protein shakes, and soda. Red dye No. 3 and four other chemicals in food products pose potential health risks. But reworked experiments haven't been a hit with patrons. General Mills reintroduced the UG Trix cereal after the all-natural version gained more brickbats than compliments. What we do foresee is a booming black market in Skittles.
Step up: As if coping with the fear of flying isn't enough, Air New Zealand has found a novel way to terrorise fliers. Next month, international passengers will now be asked to step on the scale before they board their flights. The airline claims that the data will be anonymous and that it is an exercise in understanding the average weight of people travelling on its flights. According to its statement, weighing passengers will help airlines balance the weight in an aircraft and calculate fuel consumption, which ups the chances of flying safely. However, this is voluntary for passengers, which kinda defeats the purpose, if you ask us. We hope other airlines don't get similar ideas.
*Oops: The prices for gold and silver were interchanged. An updated version has been uploaded for clarity. The error is regretted.