Discover more from The Signal
The Signal is a daily curated newsletter that helps you understand the latest developments in business, tech, finance, economy, and policy with sharp analysis and crisp insights thats fun to read arriving at 8AM daily in your inbox.
Over 81,000 subscribers
Can Jio kill TV?
Also in today's edition: Byju's WhiteHat burden; The Russia-Ukraine war, one year on; Austerity for prosperity; Vedanta's copper-hued dream
Good morning! Tech/internet companies aren't the only ones suffering their decisions to go all in on pandemic-era trends (such as social audio). We'd argue that no sector is as hard-hit as healthcare, which banked on home testing and inoculations when the world needed it. Circa 2023, Moderna and BioNTech, which manufactured mRNA Covid vaccines, are eyeing oncology and AI healthcare, respectively. Meanwhile, US-based Lucira—which specialised in Covid-19 diagnostics—has filed for bankruptcy due to petering demand, per Bloomberg. Over in India, The Economic Times reports that the homegrown syringe manufacturing industry has drastically slashed production for the same reason. So much for the "new normal".
Today's edition also features pieces by Srijonee Bhattacharjee and Julie Koshy Sam.
If you enjoy reading us, why not give us a follow at @thesignaldotco on Twitter and Instagram.
The Market Signal*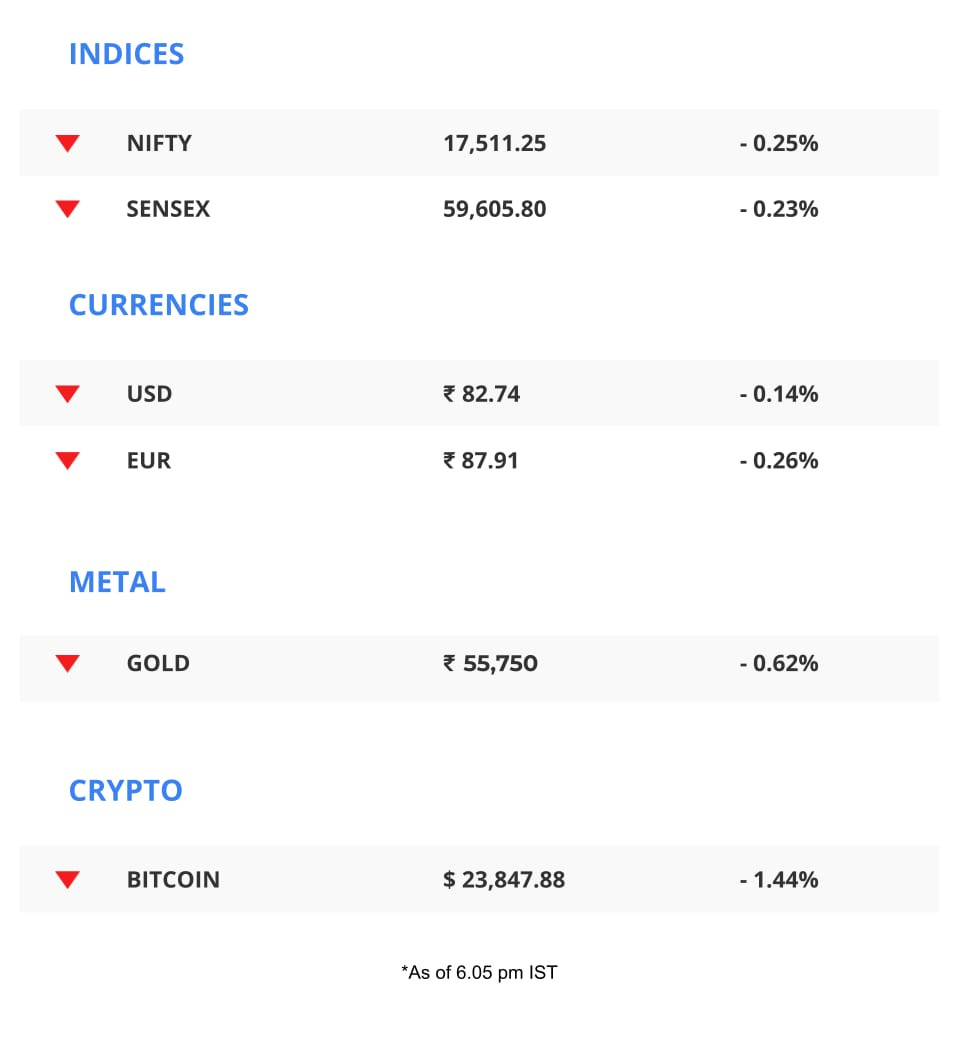 Stocks: The SGX Nifty's movement indicates Indian shares may open slightly higher in line with US stocks which rose on Thursday. Major US indices saw a pause in the week-long selling as investors digested strong US economic data that would ensure interest rates stayed higher for longer.
Japanese shares rose after incoming Bank of Japan governor Kazuo Ueda said ultra-loose monetary policy was appropriate for the country.
Expectations that US personal spending, which influences US central bank's rate decisions, may have risen could depress Indian equities later in the day.
Oil prices rose after Russia curbed output. That will offset rising US stockpiles.
Geopolitical tensions showed no signs of abating. China's UN Deputy Ambassador Dai Bing said at the General Assembly that there is ample proof that sending weapons to Ukraine won't bring about peace. The statement comes days after Beijing was accused of supporting Russia financially and with arms.
STREAMING
Reliance Viacom18 Brings The Fight To Disney Star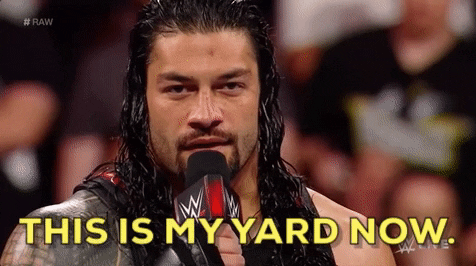 It's a showdown between the two companies that secured rights to IPL 2023. While Disney Star, which retained broadcast rights for the tournament, is targeting a viewership of 500 million, Viacom18—which bagged the digital rights—is leaving no stone unturned to make linear TV obsolete altogether. The joint venture between Reliance-owned TV18 and Paramount Global is reportedly making an out of home (OOH) play with a "fan parks" strategy.
Gist: Reliance wants to entrench its Jio ecosystem, which includes FAST (free ad-supported streaming TV) app JioCinema, the internet-enabled Jio set top box, and broadband service JioFiber. In an earlier edition of The Playbook, we'd told you how Viacom18 intends to disrupt sports viewing in India with an internet-first strategy.
Viacom18's OOH plan involves streaming the IPL for free in housing societies, colleges, bars, and restaurants on projector screens, using JioCinema and set top box services through JioFiber connectivity.
A MESSAGE FROM OUR PARTNER
Calling Student-run Startups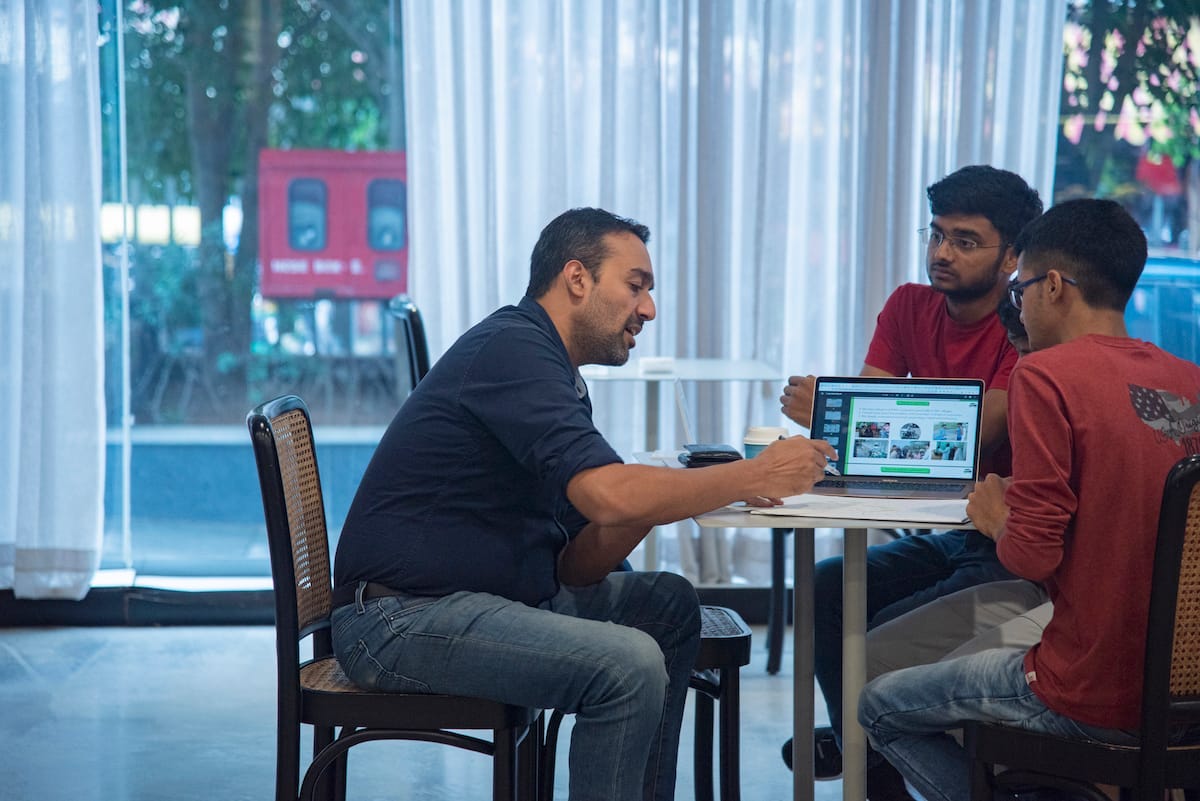 Microsoft, Google, Facebook: just names of startups that made it big while founders were still in college. Now, Antler India Fellowship is going back to the college dorm to scout for the next big thing.
Global venture capital firm Antler recognises that a successful venture starts with an idea. The Antler India Fellowship is a one-of-a-kind initiative that will back 20 of the country's brightest minds this year. This time around, it comes with a $10,000, equity-free grant., students can expect one-on-one mentorship with India's best founders and an Antler India team member to lay a strong foundation for growth over the course of three months. Student entrepreneurs also get a chance to raise their first round of $125,000.
Previously, Antler invested in student-run startups such as Codedamn, Cricinshots, Dimension, and Cattleguru among others.
Sign up if you have what it takes or refer your friend who's running for the fellowship.
EDTECH
Two Sides Of A Coin
Byju's is in a bind. But other Indian edtech startups may go on a shopping spree.
On a mission: Edtech unicorn PhysicsWallah has earmarked $100 million for mergers and acquisitions, while UpGrad is looking at acquisitions to plump its B2B and workforce training branches. The timing could bring some relief for smaller startups who're looking for a lifeline ever since the once-hot sector fell out of favour with investors.
According to Tracxn, edtech funding slumped to $3.1 billion in 2022 from $5.4 billion in 2021.
Blacklisted: Byju's cost-cutting measures may come for one of its biggest acquisitions. According to TechCrunch, the edtech decacorn is mulling shutting down WhiteHat Jr. In FY 2021, Byju's losses widened 20x times to ₹4,588 crore ($555 million). The online coding unit contributed ₹1,690 crore in losses.
RUSSIA-UKRAINE WAR
On The Brink Of A Super Flare-Up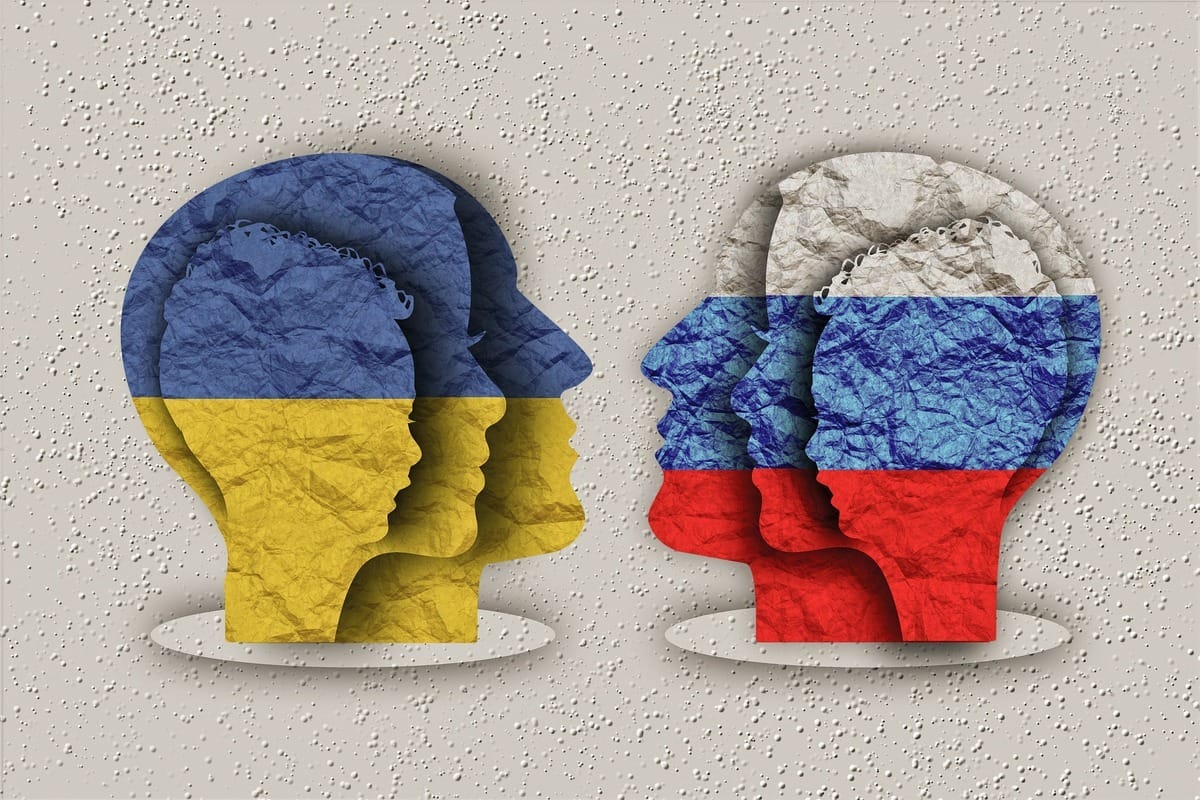 Geralt/Pixabay
On February 24, 2022, Russian President Vladimir Putin, ordered his army to attack neighbour Ukraine.
One year later: Ukrainian President Volodymyr Zelensky has gone from being an artful politician to global hero. The US and its allies have showered the former comic with billions of dollars in aid, weapons, and magazine covers.
Ukraine's resistance has become a model for other countries (such as Taiwan), which suffer overbearing neighbours.
China has renewed friendship vows with Russia even as the US mulls releasing intelligence showing Beijing may rearm Moscow. If it sounds familiar, that is what the US did with Russia in the runup to the attack. Before the second Gulf War, the US ran a similar but untrue campaign on Iraq possessing weapons of mass destruction.
The Signal
In the one year that Russia and Ukraine have fought, the war has been variously described as a fierce underdog resistance to uphold justice, western values, democracy, and much more. Equally, harsh western sanctions have unhinged global politics as we knew it, heaped economic misery on millions of people, and plunged world trade into chaos. It has set back global negotiations on climate change and extended the use of fossil fuels.
For India, it has been a diplomatic minefield as it steadfastly refused to stop doing business with Russia while tip-toeing around intensifying US-China rivalry. According to a former diplomat, Russia will run out of steam but if China arms it, all bets are off.
🎧 A century-old sport, korfball, is gaining ground. Also in today's edition: One year on, the Russian invasion of Ukraine continues. Listen to The Signal Daily on Spotify, Apple Podcasts, Amazon Music, Google Podcasts, or wherever you get your podcasts.
NEIGHBOURHOOD
Desperate Times, Desperate Measures
Pakistan PM Shehbaz Sharif currently has the most unenviable leadership role in South Asia. That's because India's western neighbour, on the brink of bankruptcy despite removing currency caps, raising taxes, and increasing fuel and electricity prices to secure a $1.1 billion IMF loan (in an election year, no less), has now introduced austerity measures for its babus.
Sharif has binned ministers' perks such as five-star hotel stays, security cars, and lavish spreads at government events. Advisers and politicians will also have to travel economy and pay their own utility bills.
Inflation in Pakistan has hit a near-five decade high. Staples, already out of reach for the common man, are stuck at ports because the central bank has just ~$3 billion in foreign reserves.
In other news: China—Pakistan's biggest sovereign lender—is revamping its lending policy by detouring from Africa and being more generous to Southeast Asia and South America.
COMMODITIES
Vedanta Wants To Revive Slumbering Cash Cow
Billionaire Anil Agarwal's Vedanta Group wants to restart its mothballed copper smelter in Tamil Nadu's Thoothukudi even as it looks for ways to bring down mounting debt.
Group CEO Sunil Duggal said the company would prefer restarting rather than selling Sterlite Copper. Prices of the metal have doubled in the past three years and will likely rise more as electric vehicle adoption sends demand soaring. Sterlite, which accounts for 40% of India's copper capacity, missed much of the bull run as it has been shut since 2018 due to environmental issues and local resistance. Interestingly, intriguing advertisements have started appearing, urging reopening of the plant.
The move comes close on the heels of the government opposing its plans to sell its international zinc business to Hindustan Zinc, the public sector company it purchased in 2002 and in which the government still holds a 30% stake.
FYI
Right swipe?: Match Group, which owns dating apps such as Tinder, Hinge, and Grindr, is exploring an investment in Indian matrimonial website Shaadi.com.
Crackdown: The European Commission has banned TikTok on official devices due to concerns over data protection and security. Several US states have banned the app on government devices.
Surprise pick: US President Joe Biden has chosen former Mastercard chief Ajay Banga to head the World Bank. If approved, Banga will replace David Malpass who abruptly quit last week.
Tough times: The senior leadership at e-commerce giant Flipkart will not be handed annual increments, owing to a "dynamic external environment." This would extend to the top 30% (~4500) of the company's employees.
No froth: Microsoft cofounder Bill Gates—reportedly not "a big beer drinker"—has acquired a 3.76% stake in beermaker Heineken.
Keeping up with…: ChatGPT. China's reportedly putting the regulatory squeeze on the chatbot, while JP Morgan joined a growing list of organisations restricting employees from accessing ChatGPT. Microsoft, however, is bringing AI-powered Bing to mobiles.
Price drop: Streaming giant Netflix has reduced its subscription prices by up to 50% in over 100 countries in a bid to outdo competitors.
THE DAILY DIGIT
39%
The quantum of US Gen Z adults who prefer using Google Search to look up news. But 14% use TikTok to research news events. (Morning Consult)
FWIW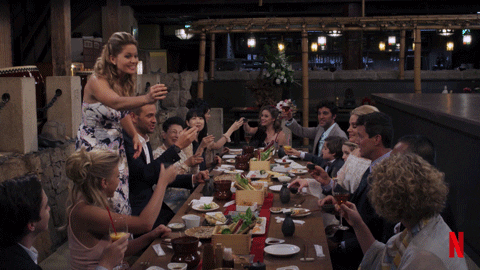 How the turntables: The US is discovering the joys (and pains) of living in a joint family. One in four Americans aged 25 to 34 lived with parents or older relatives as of 2021. Steep housing costs, unaffordable child care, and the pandemic prompted families to come under one roof. This demographic, until 2021, was more inclined than others to live with parents or older relatives. Of course, this comes with compromises to privacy. Indians say "welcome to our world".
Chore bots?: This bit of news is straight out of an episode from The Jetsons. According to researchers from the UK and Japan, robots will take over about 30% of domestic chores. Experts predict that grocery shopping could most likely be automated. But while relying on automation seems like a huge relief (more free time), some things may not change anytime soon. It's highly possible that only the affluent can afford the technology. There are concerns about privacy too. The iRobot says hi.
Nature is healing: Just as China is opening up, families are gathering at the communal table for…a piece (or more) of fish. Enter clinics that specifically dislodge fish bones. China is home to 11 such centres, and a chunk are located in the lower Yangtze region, popularly known as the "land of fish and rice." In fact, fish bones are such a problem that bone removal is a common procedure for doctors. Taobao, an e-commerce platform, is even peddling a potion of mineral water and Taoist spells. Now that's fishy.