Discover more from The Signal
The Signal is a daily curated newsletter that helps you understand the latest developments in business, tech, finance, economy, and policy with sharp analysis and crisp insights thats fun to read arriving at 8AM daily in your inbox.
Over 81,000 subscribers
Vinod Khosla Vs Tim Cook
Also in today's edition: Angels in hell; Dispatches from Wall Street; Crypto's identity crisis; Salty BAE for Rolls-Royce
Good morning! The season of valuation markdowns continues. US investor BlackRock has slashed BYJU'S valuation for the second time in recent quarters. Per TechCrunch, the minority investor cut the valuation of its holding in the edtech giant to $8.4 billion, nearly a third of its $22 billion valuation just last year. In related news, Fidelity Investments has trimmed Meesho's valuation by 9.7% to $4.4 billion, according to The Economic Times. Which company is next? Watch this space for more.
🎧 China is sprinting ahead in the space race. Also in today's edition: JioCinema is looking to take on its peers. Listen to The Signal Daily on Spotify, Apple Podcasts, Amazon Music, Google Podcasts, or wherever you get your podcasts.
The Signal is now on Telegram! We've launched a group — The Signal Forum — where we share what we're reading and listening through the day. Join us to be a part of the conversation!
Today's edition also features pieces by Julie Koshy Sam, Soumya Gupta, Srijonee Bhattacharjee, and Jaideep Vaidya.
If you enjoy reading us, why not give us a follow at @thesignaldotco on Twitter and Instagram.
The Market Signal*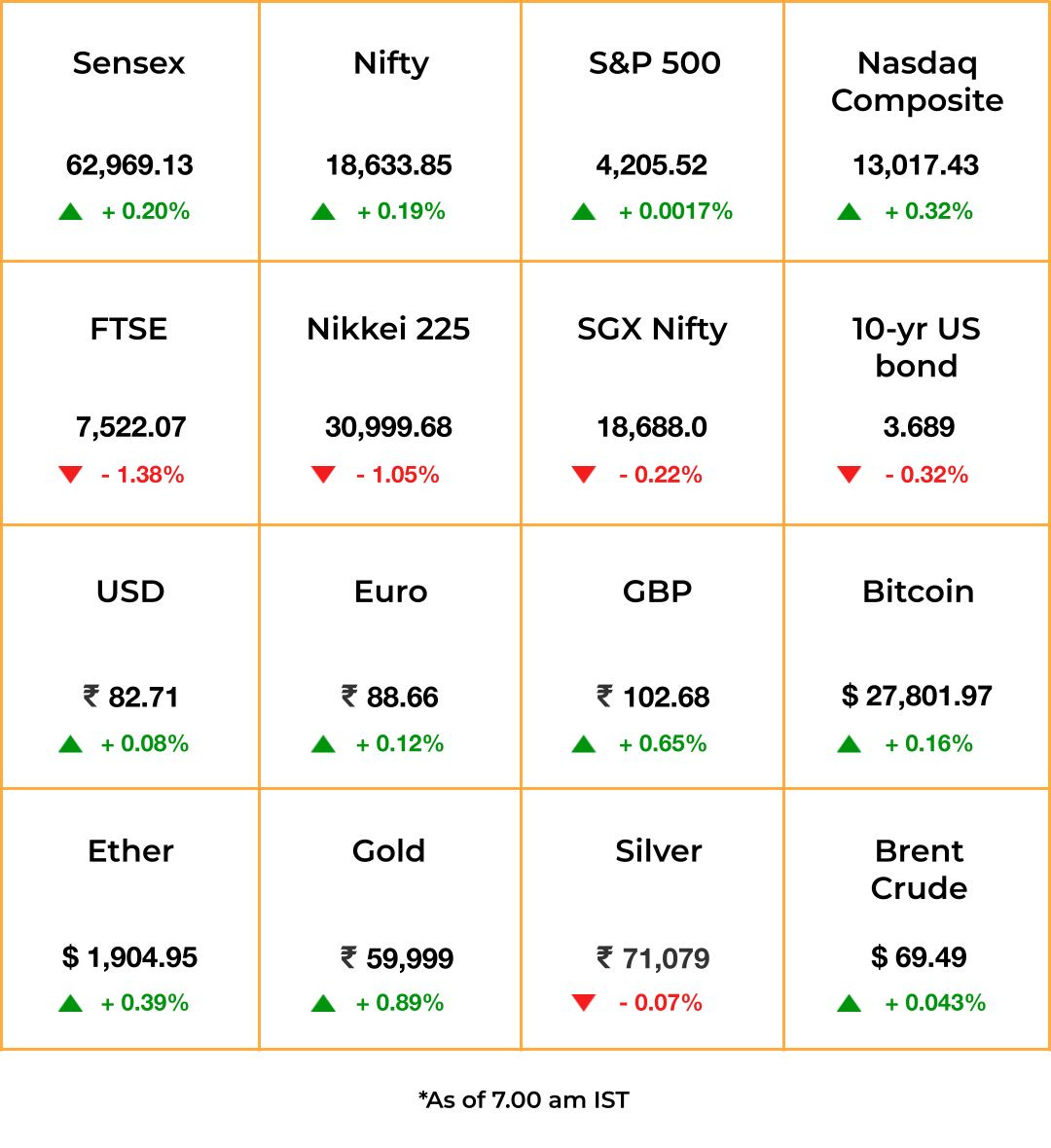 Stocks & economy: Indian share indices may fall today as the passage of the US debt deal faces opposition from some Republicans. The House Rules Committee voted 7-6 to take the bill ahead and a vote before the entire House is due in the afternoon India time.
Oil slipped over 4% on worries that a possible default may affect the US economy and, consequently, hit oil demand adversely.
The Congress should clear the bill quickly to avert a default next week. A favourable outcome may improve market sentiment later. However, tensions, economic and military, between the US and China, may weigh on markets.
Back home, low volatility may encourage traders to buy stocks at lower levels.
With Chinese manufacturing and services sector data on the anvil, trade will remain cautious.
TAX
Nothing Angelic About It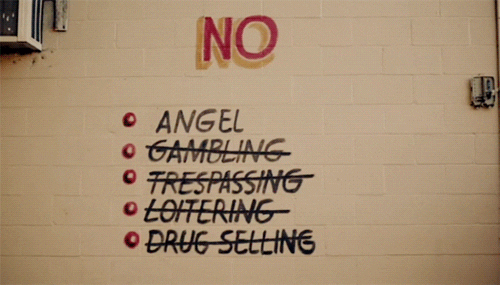 The heat may seem straight out of bureaucratic hell as startups, including several unicorns, prepare to explain why and wherefrom they got investments between the years ended March 2019 and March 2021.
The income tax department has sent notices to a host of them across sectors such as fintech and edtech, Business Standard reported. The investments were all more than ₹100 crore (~$12 million).
The department suspects that some of it is capital round-tripping. The angel tax was a device to catch those transactions. After much lobbying, the government exempted investors from 21 countries from the levy. But Mauritius, Singapore and the UAE, three key bases for India-bound capital, are out of the list.
Not enough: The tax department's new draft rules on valuation are expected to remove some anomalies but are still a far cry from what the industry wants.
A MESSAGE FROM OUR PARTNER
Don't Wait. Reserve.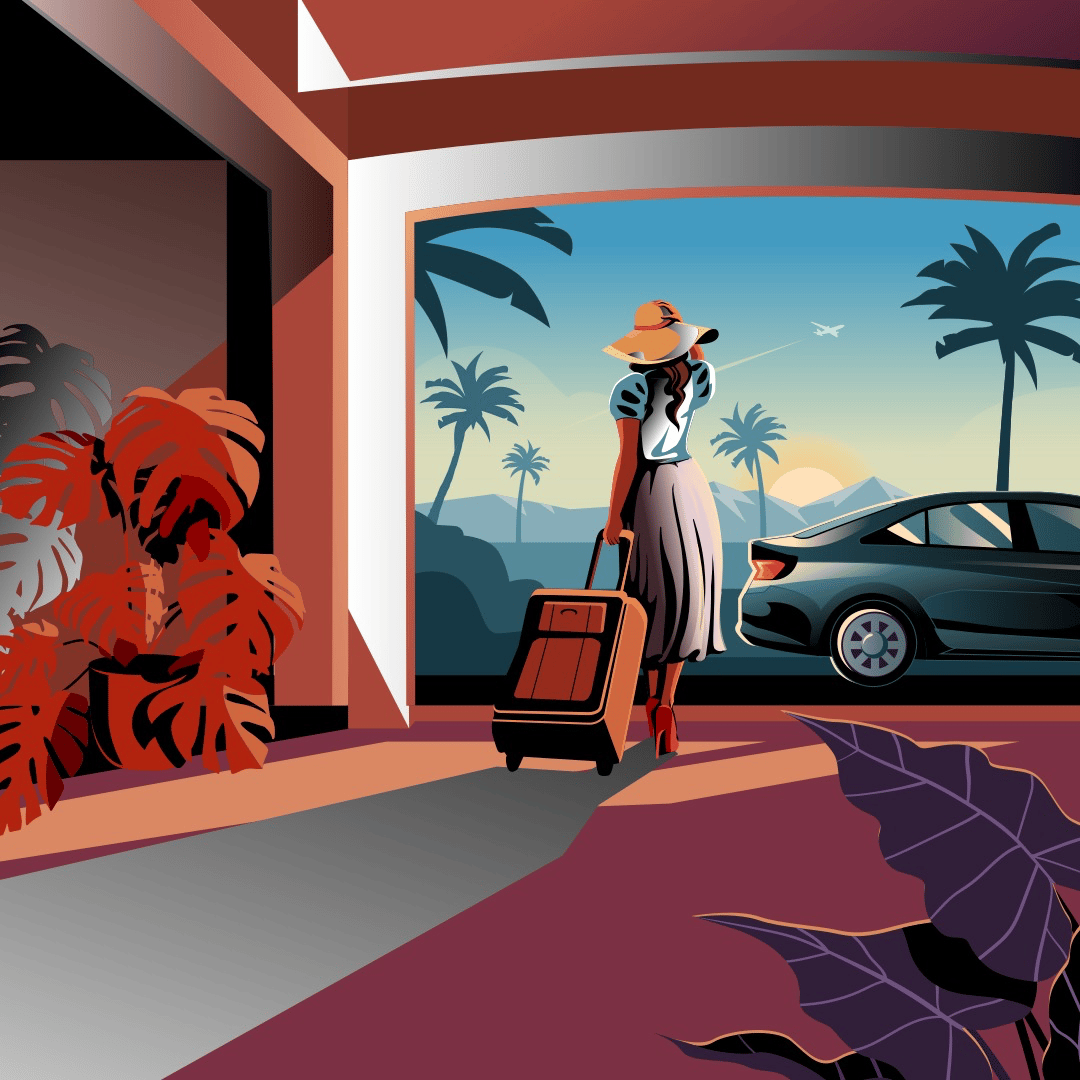 More Indians are taking to the skies. India's air passenger traffic hit a record 13 million in March, and crossed pre-pandemic levels in domestic travel in April. Translation: the numbers may only take off from here.
Bad news: Air travel continues to soar. As budget airline GoFirst filed for bankruptcy right in the middle of the peak summer travel season, airfares on leisure routes could rise by 10% to 15%. It doesn't help matters that Jet Airways will likely be grounded forever.
The good news: While you can't rein in prices or the ensuing mayhem, you can control what's in your hands. Save yourself the headache the minute you step out of your house.
Booking an Uber Reserve can make sure you don't miss your flight. Thank us later.
GLOBAL CURRENTS
Deal-ing With China
Three separate gatherings led by Wall Street titans and a snub provide clues as to how global business and geopolitics will shape up in the coming days.
At the Carnivore's Ball, at former Honeywell CEO David Cote's farm, a key discussion was scuttling a Biden-Trump rematch next year. Gorging on chunks of meat of all kinds, Cote's billionaire friends tossed around Street-friendly names to upend the Presidential race.
China-bound: Wall Street's biggest whale, JPMorgan chief Jamie Dimon, is heading to Shanghai as the bank's annual conference returns to the mainland after 2019. Rival Morgan Stanley too is holding a China conference in Hong Kong this week.
While Wall Street courts the dragon despite it cracking down on foreign consultants and choking information, the latter refused a US proposal for a meeting of the two countries' defence chiefs on the sidelines of the Shangri-La Dialogue in Singapore.
TECHNOLOGY
Khosla Ka Ghosla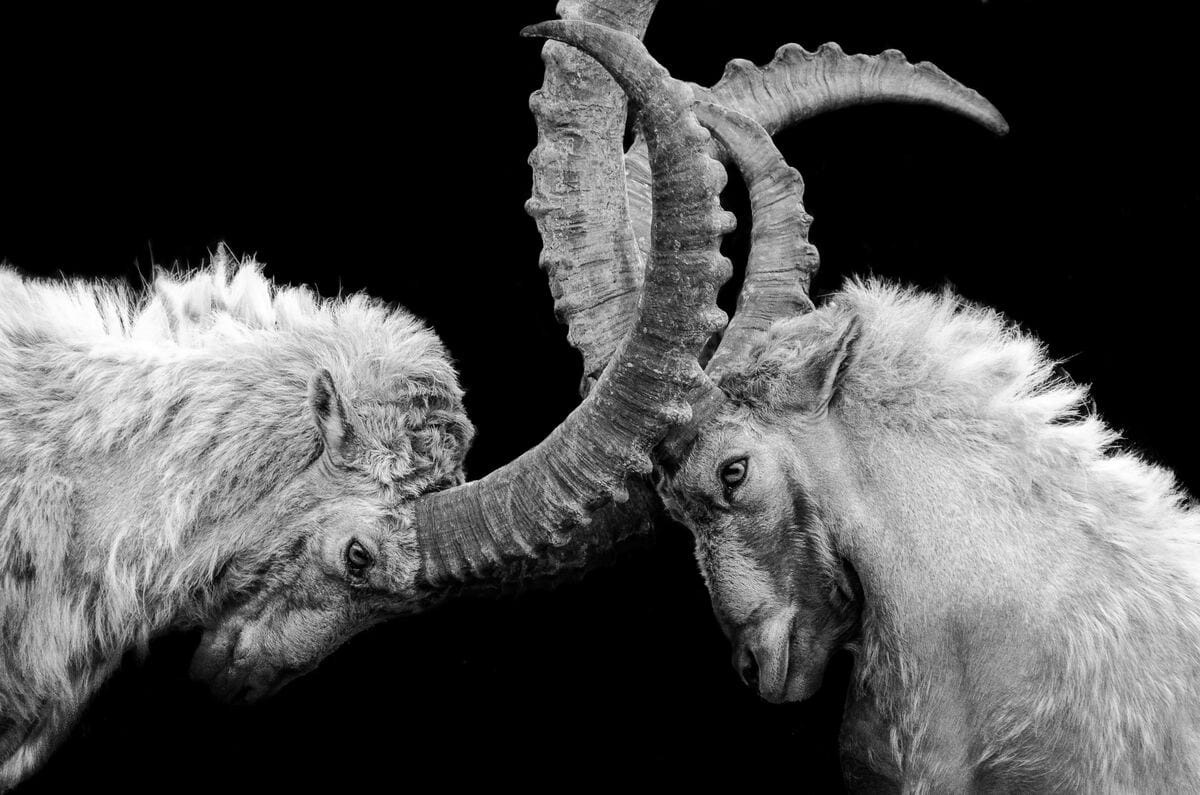 The plot of one of Hindi cinema's best underdog stories is unfolding in the US. Except here, the underdog isn't Kamal Kishore Khosla, the protagonist of Khosla Ka Ghosla (2006) who brings down land shark Kishen Khurana; it's Vinod Khosla, the billionaire Indian-American VC. And the Goliath he's fighting is a ~$2.8 trillion company.
Refreshed plot: Khosla Ventures-backed medical device company AliveCor is in its third year of a dramatic legal battle with Apple. In 2015, AliveCor co-founder David Albert demoed heart-monitoring software and the device, KardiaBand, to Apple executives. AliveCor claims Apple infringed its patent (and eventually indulged in anti-competitive practices) after it announced a slew of heart monitoring functions for the Apple Watch. Apple disputes the charges.
Btw, other health tech companies have also accused Apple of stealing ideas and using legal brute force.
The Signal
For now, it's a draw between AliveCor and Apple. In December 2022, the US Patent and Trademark Office ruled that AliveCor's challenged claims were "unpatentable". Yet, the International Trade Commission declared that Apple had infringed on AliveCor's tech; to Apple's chagrin, the Biden administration has refused to veto that ruling.
Now begins a long-drawn process Apple wanted to avoid. If AliveCor gets that elusive win, the Apple Watch could be banned not only in the US, but also in countries where AliveCor's patents are valid.
Tim Cook and Vinod Khosla are both reputed for their doggedness. This will be a battle for the ages.
DEFENCE
Rolls-Royce Can't Catch A Break
India's Central Bureau of Investigation (CBI) is gunning for British aerospace companies Rolls-Royce and BAE Systems. It alleged the two companies had engaged in a "criminal conspiracy" to cheat the Indian government over deals to supply fighter jets between 2003 and 2012.
The CBI probe follows a five-year-long investigation by the UK's Serious Fraud Office, which reached a deferred prosecution agreement (DPA) with Rolls-Royce in 2017. It allows a prosecution to be suspended for a defined period provided the organisation meets certain conditions.
The Enforcement Directorate also has a money-laundering case against the company.
Rolls-Royce would hope the CBI case doesn't impact the multi-billion-pound deal, along with Airbus, to supply 250 planes to Air India.
CRYPTOCURRENCIES
What's The Narrative, Anyway?
You'd think Bitcoin would've rallied while there was uncertainty over the US debt ceiling since a possible default would upend traditional finance. Instead, Bitcoin behaved like a stock. And so, Coindesk wonders: is crypto a hedge against risk, or a risk asset?
Crypto is dead; why should I care?: The mood is sedate, but Barron's notes that the sector has revived faster than the boom-to-fizzle trajectories of junk bonds, tech stocks, and subprime mortgages in the '80s, '90s, and early aughts, respectively. VC funding is tight, and NFTs are still flatlined. But brokerage and trading firms have identified digital asset use cases, such as tokenising money market funds. Even banking heavyweight JPMorgan is executing decentralised finance trades on its blockchain platform, Onyx.
Speaking of JPMorgan, it's reportedly done partnering with beleaguered crypto exchange Gemini. This Bloomberg story has juicy details on Gemini's attempt to pivot to international crypto derivatives trading.
FYI
Welcome to the club: US-based Nvidia has become the first chipmaker in the world to breach $1 trillion in valuation.
Pink slips: Roll-up e-commerce company Mensa Brands has let go of at least 200 employees across divisions as part of a cost-cutting exercise, reported Moneycontrol.
Razor blazer: Wipro's venture arm Wipro Consumer Care Ventures has increased its stake in D2C personal care brand LetsShave for an undisclosed sum.
Precedent: The Wall Street Journal reports that drones have hit civilian buildings in Moscow for the first time since the Russia-Ukraine war began in February 2022.
Promotion: Crypto exchange Binance has named executive Richard Teng as the head of all regional markets outside the US; CEO Changpeng Zhao is currently under the US regulatory scanner.
Everything everywhere all at once: Chinese companies have reportedly launched 79 large language models since 2020. Italy is planning an investment fund for AI startups, and the Center for AI Safety is asking world leaders to prioritise "mitigating the risk of extinction from AI".
Under pressure: The Vedanta-Foxconn chip factory is a no-go, per Bloomberg. In a setback to billionaire Anil Agarwal, the Indian government may stall funding for the $19 billion project.
THE DAILY DIGIT
₹24 crore
Or ~$2.9 million. What the accidental firing of the BrahMos missile into Pakistan cost the Indian government, according to an affidavit. (Hindustan Times) 
FWIW
Take off: US workplaces increasingly want employees to have work spouses, just like in pre-pandemic times. And so, companies are inviting workers to retreats that include costume parties or plying workers with baking contests. Consumer-credit company Fair Isaac relies on chat forum provider Wisq to hold virtual employee events. We are shaking our heads in disapproval. Somebody please tell them workers would rather clock out on time than embarrass themselves in front of strangers.
Friends forever?: As convicted Theranos founder Elizabeth Holmes makes her way to a Texas federal prison camp to serve an 11-year sentence, inmates are looking forward to her arrival. A copy of John Carreyrou's book Bad Blood (based on Holmes' rise and fall) in the prison's library may have something to do with it. The all-female facility also houses reality TV star Jen Shah for her involvement in a telemarketing scam. Our money is on Holmes coming out with a memoir as soon as she's done with her prison time.
Gambling is a losing game: The players are getting played. The odds are stacked against gamblers in Las Vegas casinos—changes in line to make the strip a high-end destination. Blackjack requires players to place higher bets, but the returns aren't as sweet. It is also riskier to place bets on the centuries-old game of roulette since the triple-zero iteration works to the casino's benefit. The numbers tell a story. Casinos at the strip took home nearly $8.3 billion from gambling revenue last year, 25% higher than pre-pandemic. Blackjack players parted with $1 billion during the same period. All part of the game, if you ask us.
Oops: The IPL viewership numbers mentioned in Tuesday's Daily Digit were peak concurrent viewership and not for the whole match. Ditto for Disney+ Hotstar's record in the 2019 World Cup semifinal between India and New Zealand.