Discover more from The Signal
The Signal is a daily curated newsletter that helps you understand the latest developments in business, tech, finance, economy, and policy with sharp analysis and crisp insights thats fun to read arriving at 8AM daily in your inbox.
Over 81,000 subscribers
Why Virat Kohli ditched Fire-Boltt for Noise
The Indian cricket star switched from one wearables technology brand to another in a gap of just a year
Good evening,
Welcome to The Playbook, a weekly newsletter on the business of sports and gaming. A warm welcome to new subscribers who joined this week. If someone shared this newsletter with you, please hit the subscribe button below — it's free!
And then there were eight. The Fifa World Cup Qatar 2022 has reached the business end after two weeks of absolute madness.
Argentina, Belgium, Brazil, France, Germany, and Spain all suffered shock defeats in the group stage, while Japan, Morocco, Saudi Arabia, South Korea, and Tunisia ensured the World Cup isn't just about Europe and South America.
Morocco, ranked 22nd in the world, even made it to the quarterfinals for the first time after topping its group and knocking 2010 champions Spain out on penalties in the round of 16. Ahead of its quarterfinal against Portugal, Morocco is unbeaten in Qatar and has conceded only one goal!
So, Fifa president Gianni Infantino wasn't exaggerating much when he hailed the group stage of Qatar 2022 as the "best ever" in the World Cup's 92-year history. Ironically, though, Infantino is also the reason we'll never see a group stage like this again.
That's because Fifa is expanding the World Cup from 32 teams to 48, starting with the 2026 edition. That means the group stage can no longer be eight groups of four, with the top two progressing to the knockouts—a format that has been excellent since it was first introduced at France 1998. And Fifa is struggling to come up with an optimal group-stage format for a 48-team World Cup. The governing body initially proposed it would be 16 groups of three teams, but this idea has been widely criticised. This article in The Athletic explains the whole conundrum.
Anyway, before this turns into another rant about Infantino and Fifa, let's get down to this week's story. It's not about football (sorry!). This week, we're digging into athlete brand endorsements.
Why Virat Kohli ditched Fire-Boltt for Noise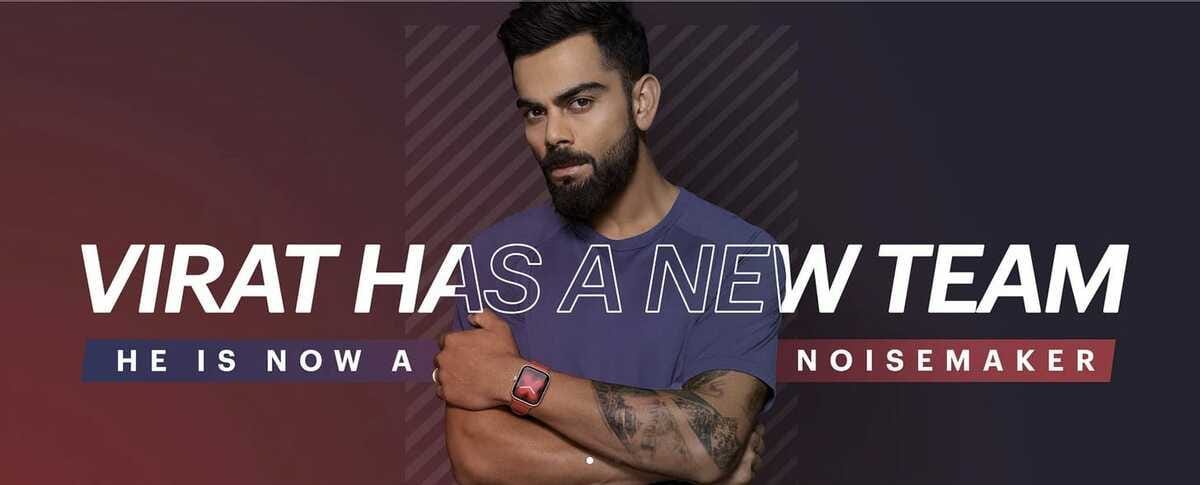 After making a lot of noise during the ICC Men's T20 World Cup 2022 last month, Indian cricket star Virat Kohli is doing it on the endorsement field, too. Earlier this week, Indian wearables technology company Noise announced that it had onboarded the 34-year-old as a brand ambassador for its smartwatch range.
While that's nothing out of the ordinary for someone like Kohli, what struck me is the fact that he was a brand ambassador of another wearables brand, Fire-Boltt, not too long ago. A quick Google seach revealed that Kohli had signed up with Fire-Boltt just in October 2021. Google also told me that Fire-Boltt last month replaced Kohli with another former India cricket captain, MS Dhoni.
This got me wondering why Kohli switched from Fire-Boltt to Noise after just one year, considering the two brands are pretty similar in stature. According to market research firm IDC, Noise is the leader in India's smartwatch market, with a 29.5% share. Fire-Boltt is close on its heels in second place, with a 26.2% share.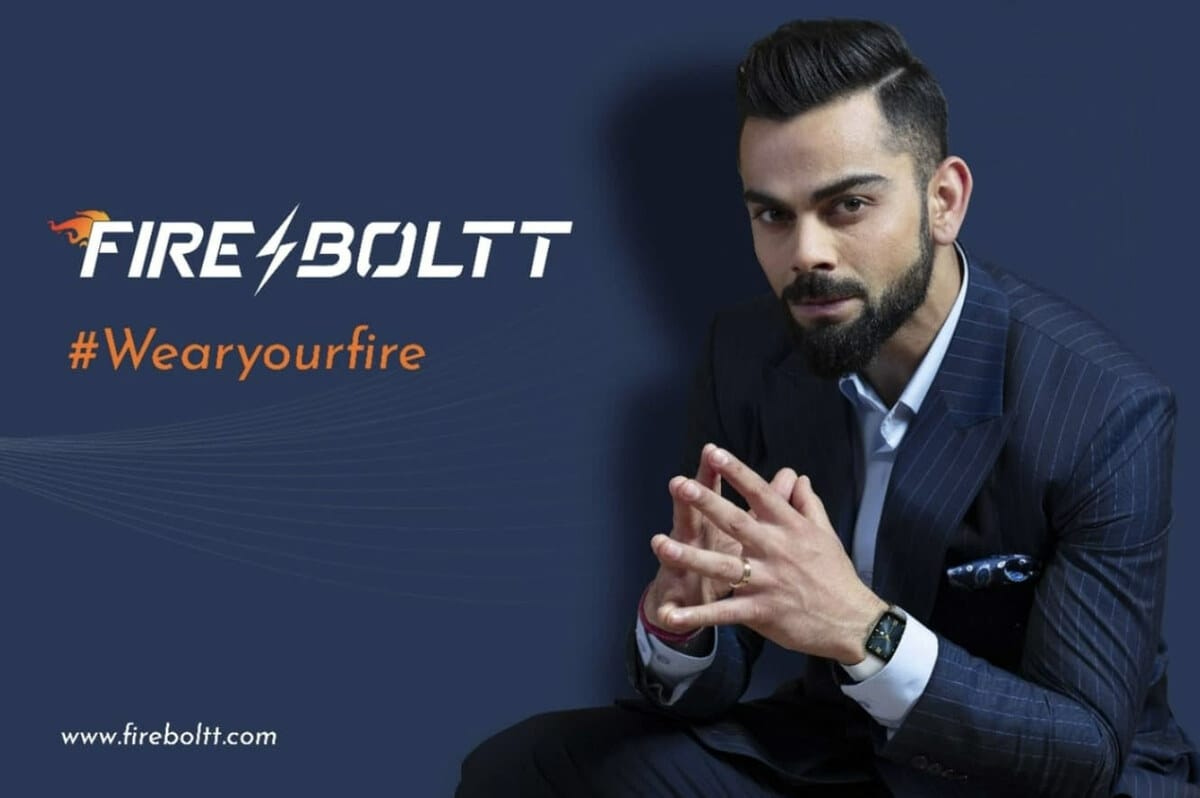 According to two industry experts I spoke to, what's likely to have happened is Noise approached Kohli towards the end of his contract with Fire-Boltt and offered him a higher endorsement fee.
In October 2021, when Kohli signed with Fire-Boltt, his stock was down after an extended run of poor form and resignation as India captain. His brand value had dipped from $237.7 million in 2020 to $185.7 million last year, according to the Duff & Phelps Celebrity Brand Valuation Report 2021.
However, Kohli has turned things around this year on the field, with prolific performances at the Asia Cup (276 runs in five matches at an average of 92) and T20 World Cup (296 runs in six matches at an average of 98.6). The negative press around him has also significantly reduced in the past six months.
The length of endorsement contracts is typically between one to three years, depending on the finances involved and the athlete's profile. Kohli even has an eight-year deal with German sportswear brand Puma, which was signed in 2017 and is worth ₹110 crore ($13 million). And when it comes to multi-year deals, it can either be a fixed term or renewable at the end of every year, said an industry expert who requested anonymity.
Virat Kohli

@imVkohli
A new era begins now. With @PUMA. #Forever#ForeverFaster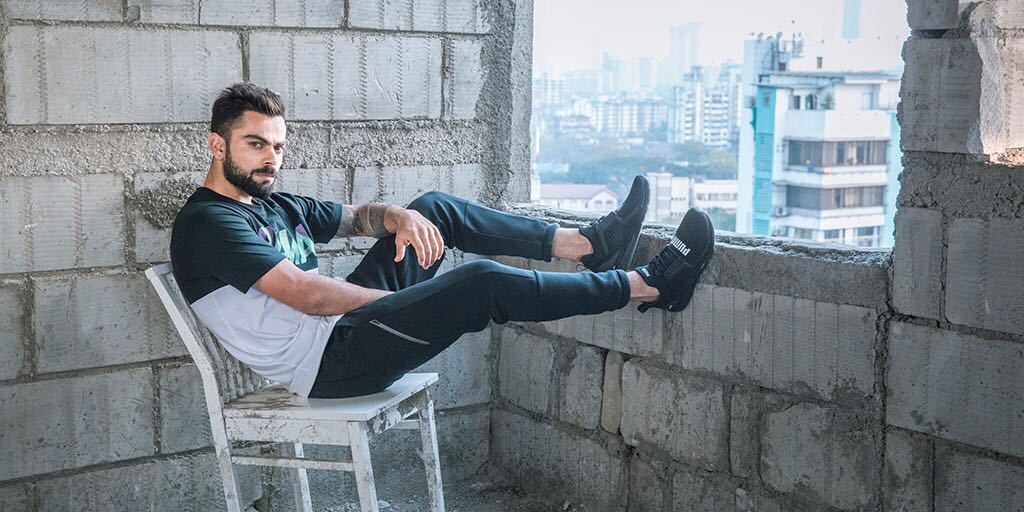 Feb 19, 2017
31K Likes   2.86K Retweets   915 Replies
"Kohli's contract with Fire-Boltt might have just been for one year, or a longer one that allowed him to walk away after a year if they couldn't mutually agree on a fee for the second year. My sense is that's what happened, since he walked away after just one year. Kohli's team probably wanted more, which they eventually got from Noise. And then, Fire-Boltt went to Dhoni, who would have been cheaper but of equal stature," added the expert.
I tried reaching out to Kohli's management agency Cornerstone, Noise, and Fire-Boltt to understand what really happened, but didn't get a response.
This also got me wondering whether a brand can terminate an endorsement deal based on an athlete's on-field performance. According to Divya MS, business director at sports management company ITW Universe, that doesn't usually happen because it could prove to be rather shortsighted on the brand's part.
"Usually, brands are inclined to terminate an endorsement deal if the celebrity no longer aligns with their particular marketing or positioning goals, but that's typically at the end point of a contract. There are exceptions, of course, like circumstances in which a brand lets go of a certain celebrity based on other factors that make the partnership untenable. And we have seen this happen with Kanye West and Adidas recently," she added.
In October, Adidas terminated its partnership with the controversial rapper and designer after he repeatedly made anti-Semitic comments. Earlier this week, rival Nike also severed its contract with basketball star Kyrie Irving after he promoted an anti-Semitic film on social media.
And can the athlete walk away if they get a better deal from a rival brand? "That depends on the agreement," said the industry expert quoted earlier. "Usually, the brand will at the very least have the right to make you the first offer. Two months before the term ends, you have to agree terms on the renewal. If they can't agree terms, the athlete has the right to go to the market."
Of course, this isn't the first time Kohli has traded rival brands. He has jumped from Nike to Adidas and then Adidas to Puma earlier in his career, although those were all multi-year contracts. The cricketer was with Nike from 207 to 2013, and then with Adidas from 2014 to 2017, before signing the eight-year deal with Puma.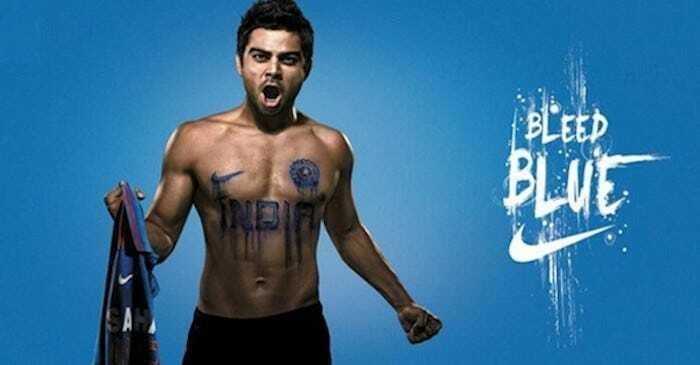 In fact, Nike had even sued Kohli in 2013, accusing him of breaching their ₹1.42 crore contract. The five-year deal, which ended in July 2013, had a clause that allowed for it to be extended by another year. Nike claimed that while it was preparing to extend the contract and also offer Kohli a new deal beyond 2014, it received a letter from the cricketer in which he "made certain self-serving and baseless allegations with respect to implementation of the contract" and rejected the extension.
Nike asked the court to restrain Kohli from signing or even negotiating any endorsement deal with other brands until the expiry of their deal. However, the court ruled in favour of the cricketer. A few months later, in early 2014, Kohli signed a three-year deal with Adidas worth ₹30 crore. His breakup with Adidas in 2017 was a lot more amicable.
I'm not quite sure whether the Fire-Boltt to Noise switch is the first time Kohli has traded rival brands after just one year. If you remember any previous instance, please write in and let me know. But I wonder if this had anything to do with his decision to move away from Fire-Boltt 😁:
⚡️Quick Singles
🎮🧑‍⚖️ The United States' Federal Trade Commission has sued Microsoft to block its $75-billion acquisition of video-game company Activision Blizzard. The agency said Microsoft could raise the prices of Activision's games, such as Call of Duty and World of Warcraft, for consumers who don't use the tech giant's consoles, or even cut off access for them entirely. Microsoft has done this before when it acquired game developer Bethesda last year and made several of its games, such as Starfield and Redfall, exclusive to its own platforms.
🎰🇮🇳 The Indian government has asked Google to stop displaying surrogate ads of overseas betting companies like Fairplay, Parimatch, Betway, and 1xBet. Earlier this year, the government had also issued advisories to the media—print, television, and digital—asking companies to drop such advertisements.
🎲♠️ The Indian government will also not differentiate between games of skill and games of chance whenever it decides to regulate real-money gaming. The Prime Minister's Office reportedly overruled a proposal to only regulate games of skill and let chance-based games remain under the purview of states.
🏀💰 The NBA will for the first time allow sovereign wealth funds, along with endowments and pensions, to acquire small stakes in the league's franchises. The league will approve new investors on a case-by-case basis, including moew stringent due diligence for state-owned firms, reported Sportico. In 2020, the NBA became the first major US league to allow private equity firms to own minority stakes in its franchises. The NHL, MLB and MLS soon followed suit.
⛷️ The International Olympic Committee (IOC) is contemplating overhauling the system of selecting a host for the Winter Olympics, with climate change shortening the list of viable options. It could establish a rotating schedule among cities that pass the criteria, such as average minimum temperatures of below 0°C over a 10-year period for snow competition venues. As a result, the IOC will delay naming a host for the 2030 Winter Olympics, which was set to be decided next year.
🇶🇦🏅 After the Fifa World Cup, Qatar's next target is to host the 2036 Summer Olympics, according to a Reuters report. The Gulf nation had previously failed to make the shortlist for the 2016 and 2020 Games, partly due to concerns over high summer temperatures in the country. Qatar could push to move the Olympics to later in the year, just like it has done with the Fifa World Cup.
📺⚽️ Netflix co-CEO Ted Sarandos has said his company is yet to figure out a path to profitability if it has to invest in live sports, which is built around the economics of television. He is confident the streaming service can double in size without live sports, but stopped short of ruling it out entirely. "We're not anti-sports, we're just pro-profit," he said.
👕💰 American sports merchandising company Fanatics has raised around $700 million at a valuation of $31 billion, The Wall Street Journal reported. The funding round was led by private-equity firm Clearlake Capital, with other investors including LionTree, Silver Lake, Fidelity Management & Research Co., and SoftBank. Fanatics will use the money to grow across its divisions, including a soon-to-be launched sports-betting and gaming business.
📖 Weekend Reads
🎰🇬🇧 Bloomberg has a nice long read about how Britain opened the door to online gambling and is now struggling to cope with the consequences. For four of the last five years, British gamblers have lost more than £14 billion ($17 billion) in online casino games, sports betting, and other forms of gambling. However, successive UK governments have done little to tighten the rules, with many politicians having developed close ties with the industry.
♟️ In September, Hans Niemann defeated world chess champion Magnus Carlsen at the Sinquefield Cup. The Norwegian then accused his opponent of cheating, a claim that was backed by Chess.com, which released a 72-page report concluding that Niemann had cheated in more than 100 games on its platform. However, this is the same platform that bought Carlsen's online chess-training company, Play Magnus, for $82 million. Meanwhile, even as the matter went to court, several grandmasters studied the game between Carlsen and Niemann, and concluded that the American's moves appeared perfectly human. So, who wronged whom? This piece in The New York Times has all the details.
📺 The Watchlist
Eight teams remain in the Fifa World Cup. Here's a list of all the quarterfinal matches to be played over the next couple of days:
Croatia 🇭🇷 vs Brazil 🇧🇷 | Friday at 8.30 pm IST
Netherlands 🇳🇱 vs Argentina 🇦🇷 | Saturday at 12.30 am IST
Morocco 🇲🇦 vs Portugal 🇵🇹 | Saturday at 8.30 pm IST
England 🏴󠁧󠁢󠁥󠁮󠁧󠁿 vs France 🇫🇷 | Sunday at 12.30 am IST
All matches are live on Sports18 and JioCinema.
🎧 I've also got a podcast recommendation for you: NPR has an excellent five-part podcast series on Lionel Messi's extremely complicated relationship with Argentina, ahead of what's likely to be his final World Cup. Hosted by Argentine journalist Jasmine Garsd, The Last Cup is a tale of immigration, society, culture, race, capitalism, and identity. Do check it out.
👀 ICYMI
Can you imagine Roger Federer being denied entry to Wimbledon? Yes, it actually happened:
The Daily Show

@TheDailyShow
That time Wimbledon security wouldn't let @rogerfederer in 😂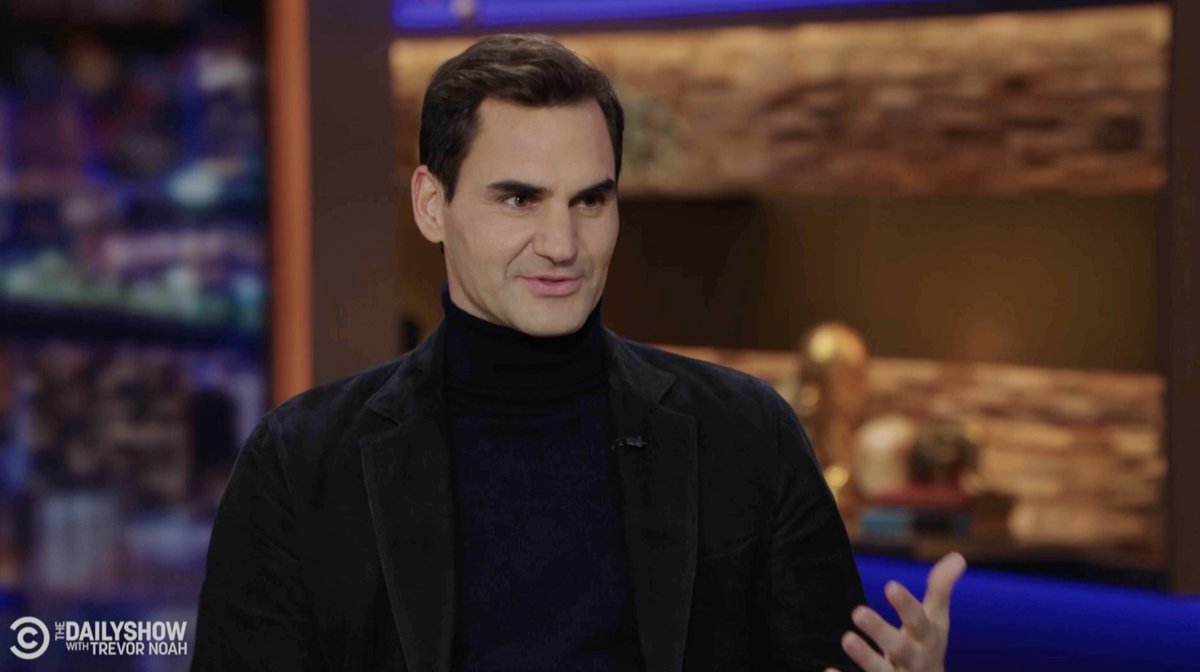 Dec 8, 2022
15.4K Likes   3.35K Retweets   231 Replies
It's been two months since The Playbook launched, so I wanted to check: how are you liking it? What would you like more of? Or less of? Please reach out to me at jaideep@thesignal.co with any feedback (good, bad, or ugly). Please also feel free to send any reading/listening/watching recommendations.
See you again next Friday!
Best,Jaideep Vaidya