Discover more from The Signal
The Signal is a daily curated newsletter that helps you understand the latest developments in business, tech, finance, economy, and policy with sharp analysis and crisp insights thats fun to read arriving at 8AM daily in your inbox.
Over 81,000 subscribers
The Sheining
Also in today's edition: A dime for a dirham; Reliance's carbonated kingdom; Tiger tiger, burning bright; AI and the whiplash effect
Good morning! What does it take to have a woof over your head (not a typo)? Answer: a Limited Liability Company or LLC, a talent manager, and writing off basic nom-noms as business costs. TechCrunch dove into the world of animal influencers to figure out how their humans file taxes. Turns out people write off everything, from dog food and costumes to home office spaces that are used to make pawsome videos. That said, few pet influencers—specifically, those that make their people over $100,000 annually—require an LLC. They don't command inane rates for sponsored content, and have criminally-short lives to reap perennial rewards 😢. But what they lack in longevity, they make up for in lovability. Just don't make them slog, please and thank you.
Today's edition also features pieces by Roshni P. Nair, Julie Koshy Sam, Srijonee Bhattacharjee, and Jaideep Vaidya.
If you enjoy reading us, why not give us a follow at @thesignaldotco on Twitter and Instagram.
The Market Signal*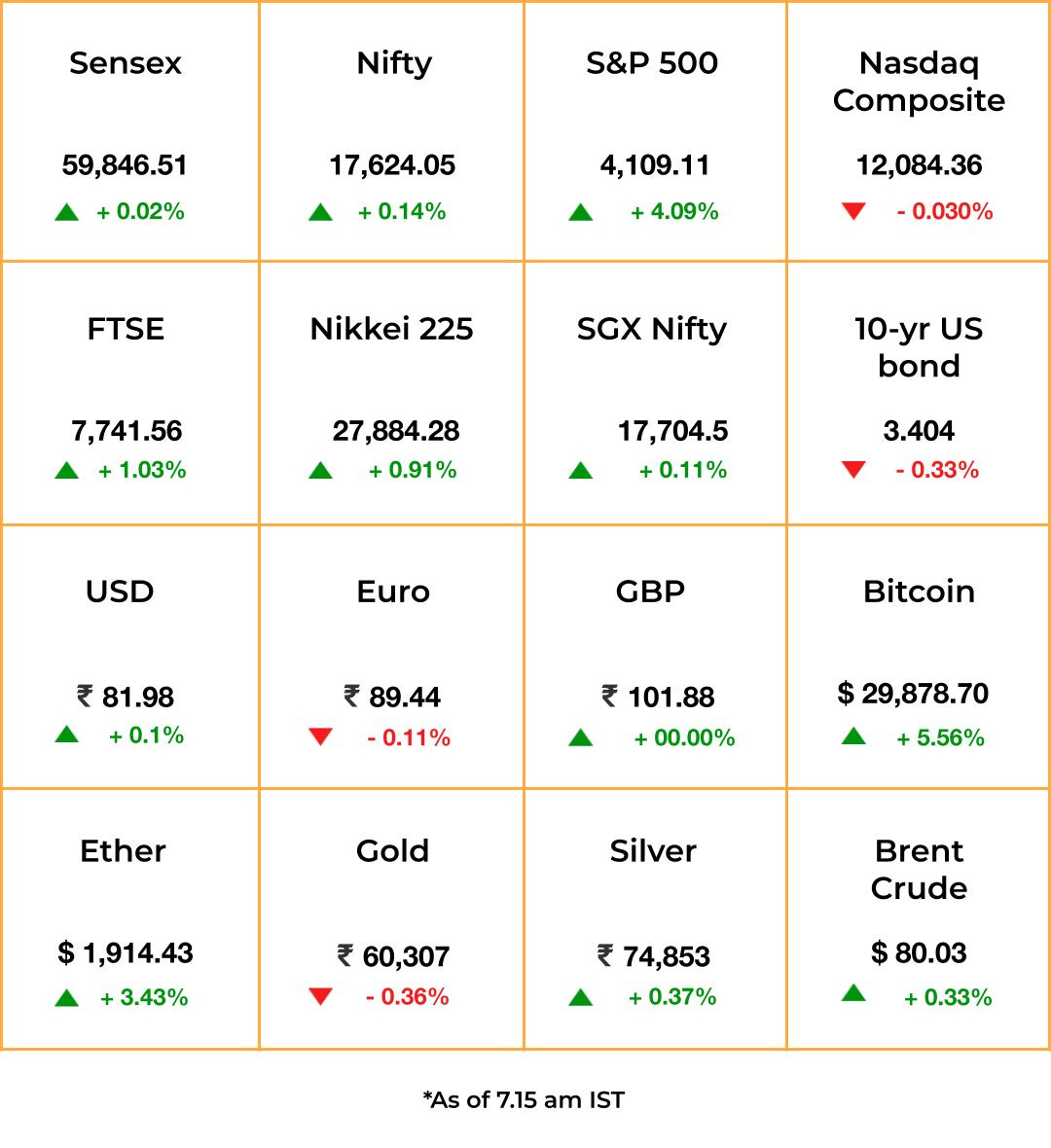 Stocks & Economy: Indian equities may rise on cues from Asian peers and the SGX Nifty. Japanese stocks led gains in Asia as the central bank did not raise rates to support growth.
Globally, funds moved from gold to US treasuries as interest rates are seen rising again.
Back home, quarterly results propped up share indices, dragging a winning trail into the second week.
Foreign investors' buying positions in stock futures have risen significantly this month. Analysts believe that Indian stocks may continue to find favour as investors hunt for pockets of growth globally.
It is an important week for Nifty IT and Bank indices as earnings of industry leaders TCS, Infosys and HDFC Bank are expected to indicate the health of these sectors.
Data due Wednesday may show that after two months, retail inflation may slip below 6%, the upper limit of RBI's tolerance band.
FASHION
Will Fast Fashion Spin Its Web In India?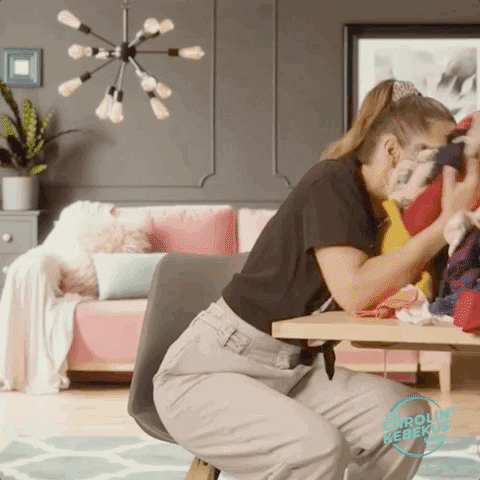 Venture capitalists are placing their bets on India's next Shein. Flush with (fresh) cash, fashion e-tailers are relying on fast fashion, as opposed to traditional season drops, to lure GenZs. But this comes at a cost.
Why?: Virgio, Newme, and Includ aspire to produce quick turnaround designs in cotton, as opposed to polyester, in an effort to be sustainable. But the fast fashion industry has been lambasted (rightly so) for its literal toxicity and labour exploitation. Indian apparel manufacturers also typically accept a higher number of orders; excess inventory (and unsold orders) will worsen the unsustainability crisis.
Fwiw, Shein has been called out for being a copycat. With the pressure to produce new designs in a flash, e-tailers could face a creative block.
In the race: UK-based fast fashion brand Urbanic is delisting from Flipkart Group to launch its own platform in India.
TRADE
Rupee Switch Goes Sideways
India's trade with Russia has skyrocketed for the past year, but the two countries' efforts to shift much of that from US dollars to Indian rupees and rubles have not made much headway. Hence, exporters and importers are largely using the United Arab Emirates dirham to settle trades. India-Russia trade zoomed to ~$40 billion in the year ended March 2023.
Moving trouble: Despite the Reserve Bank of India quickly changing invoicing and settlement arrangements, it is taking time to shift from USD to INR. In the meantime, China has quickly scaled up the yuan's use in Russia.
Changing Gulf: The oil-rich states led by Saudi Arabia are pushing de-dollarisation even as they purposefully rebalance their equations with the West and Asia. They are even pulling top-notch finance talent from the US and Europe to drive diversification into Asian assets.
FMCG
Cola Goes Camp(a)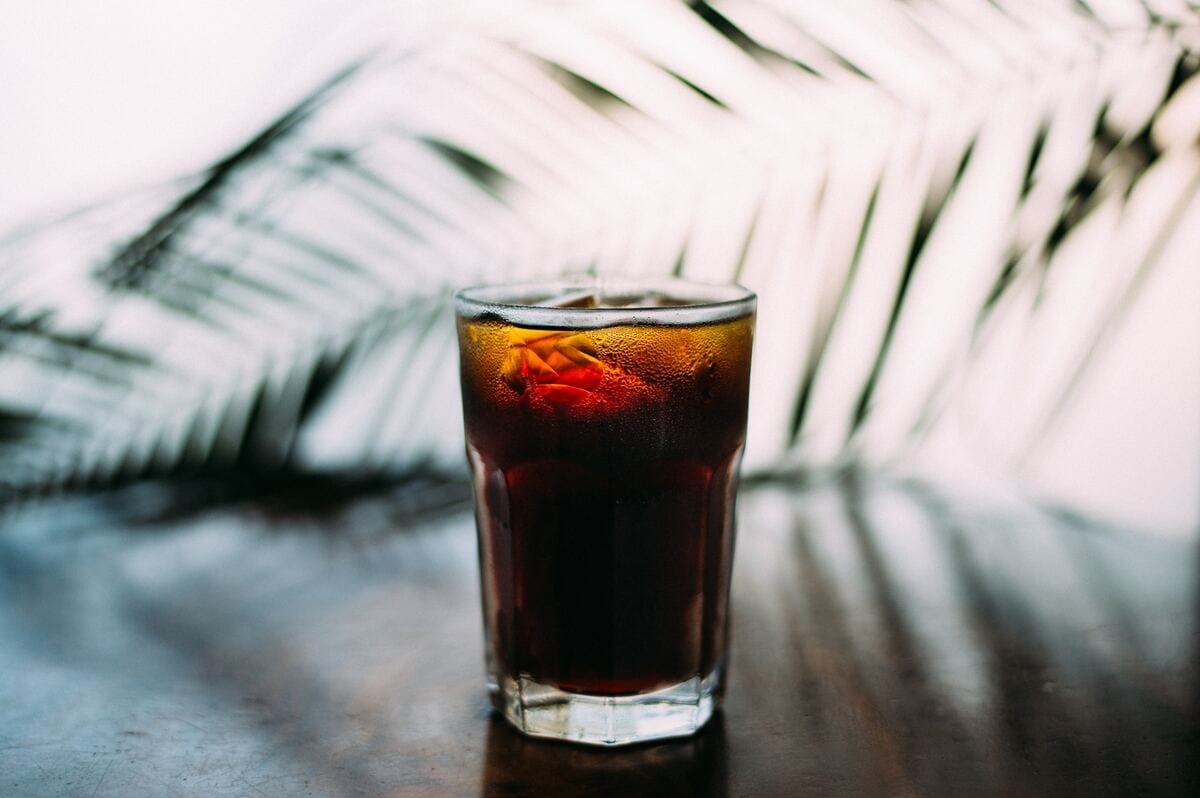 Reliance Industries is reportedly setting up a manufacturing and distribution partnership with Chennai's Kalimark, makers of the Bovonto soft drink. This, after Reliance acquired and then relaunched the vintage Campa Cola, and also reportedly held talks last year to acquire a controlling stake in Kali Aerated Water Works (part of Kalimark).
Through the partnership, Reliance may be looking to build a cola camp of its own, with significant manufacturing and distribution muscle. Reliance already bought three local cola brands—Kashmira, Sosyo, and Campa Cola—over the last year.
Summer sales: Reliance's relatively new FMCG arm has been going all in on summer products, including ice cream in Gujarat under its new Independence brand. Reliance may also re-enter the dairy market.
The Signal
With the Bovonto deal, Reliance will have direct and indirect control over major local cola brands. While Sosyo and Kashmira are big in west India, Campa Cola has nostalgia value among North Indians. Bovonto is a bestseller in Tamil Nadu and Andhra Pradesh.
Right before the pandemic, these (and other local) brands were growing at twice the rate of PepsiCo and Coca-Cola's brands, and had a collective market share of 24%, ahead of PepsiCo. All this without the heavy marketing budgets of their multinational counterparts.
CONSERVATION
Cat In The Spotlight
It is rare, but dogged journalism occasionally notches up a win that matters. India's tiger conservation story is one such.
The tiger population rose to 3,167 in 2022, up from 2,226 in 2014, the year when the current dispensation first came to power at the centre.
PIB India

@PIB_India
Prime Minister @narendramodi declares the status of Tiger population in India over the years
The figure for Tiger population has escalated from 2226 in the year 2014 to 3167 in the year 2022
Watch 🎥
#50YearsofProjectTiger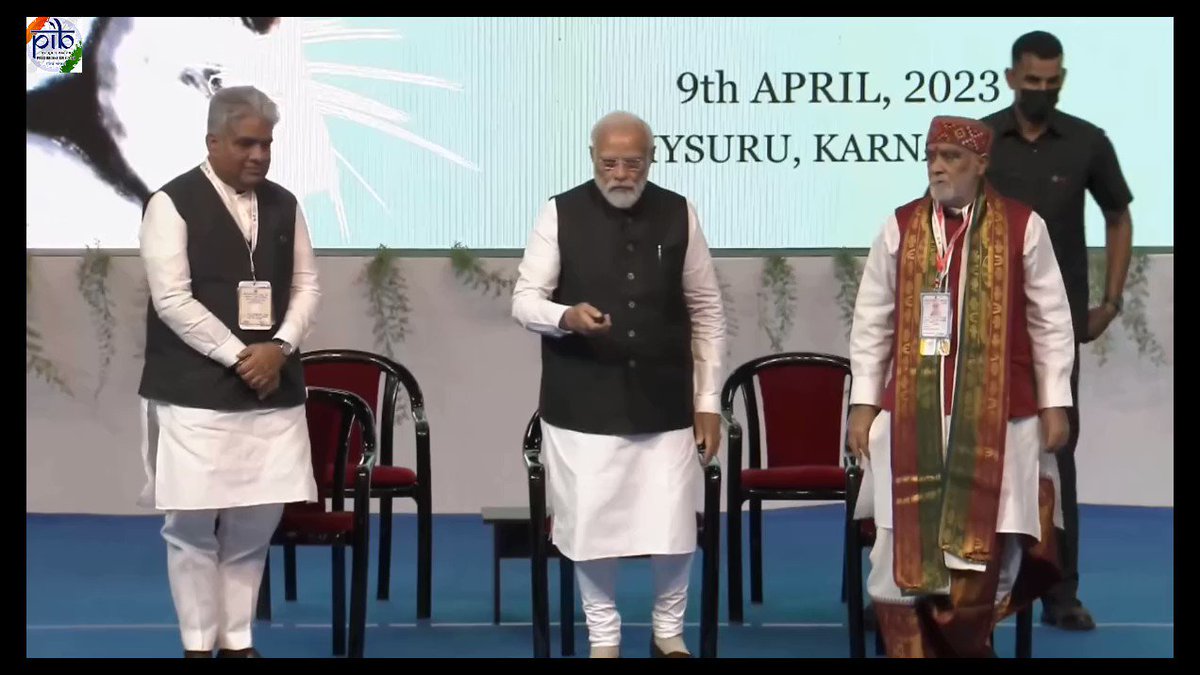 Apr 9, 2023
143 Likes   27 Retweets   8 Replies
Turning point: In 2005-06, the government revamped Project Tiger after an investigation in The Indian Express revealed that no big cats were sighted in the Sariska reserve. A 2006 count showed there were only 1,411 tigers left in the country. By 2018, that number rose to 2,967, although the counting method was questionable.
Quick quiz: How many tigers roamed the Indian jungles when the striped cat was listed as endangered in 1970 as a precursor to Project Tiger of 1973?
Answer: 3,000.
🎧 Has India's tiger count really gone up? Also in today's edition: is the US dollar still the world's dominant currency? Listen to The Signal Daily on Spotify, Apple Podcasts, Amazon Music, Google Podcasts, or wherever you get your podcasts.
A MESSAGE FROM OUR PARTNER
Setting The Tone For Edtech In 2023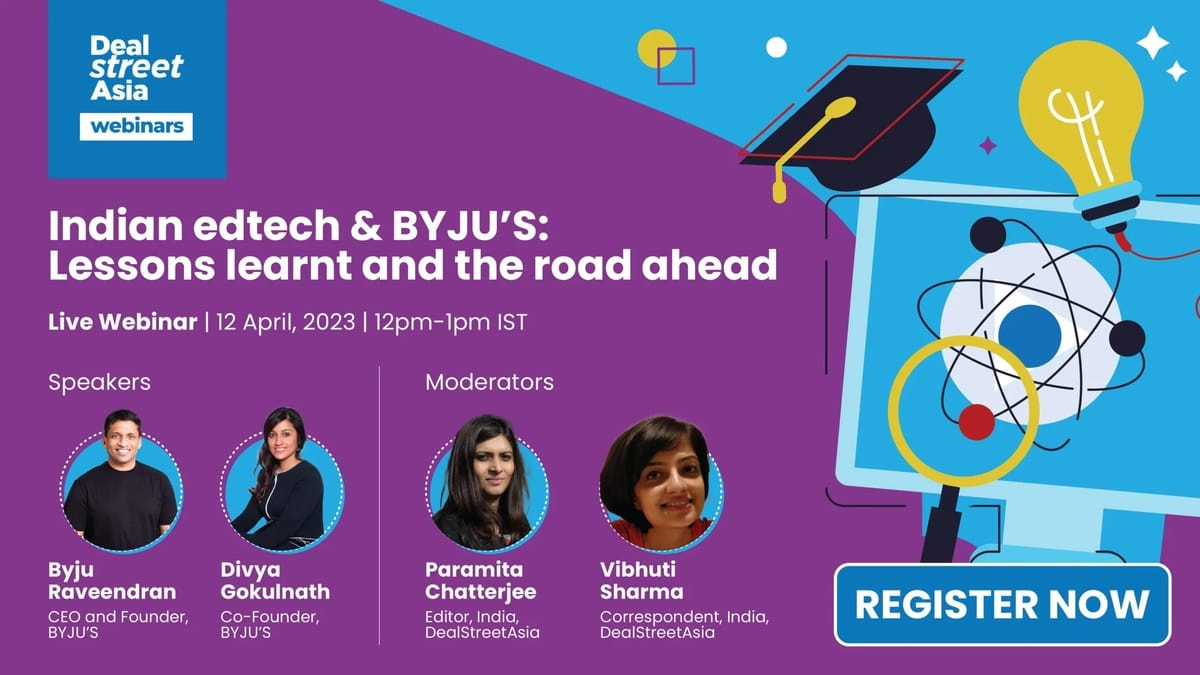 A hot favorite during the pandemic, the edtech sector has fallen on tough times.
Byju's, India's most valuable startup, is facing a host of issues: mounting losses, cost pressures leading to layoffs, aggressive sales tactics, repaying a hefty $1.2 billion loan and growing concerns of overvaluation. Private equity firm BlackRock is said to have marked its value down by half, and Prosus has marked its value down by nearly three quarters.
With this as the backdrop, DealStreetAsia is hosting a free-for-all webinar with Byju Raveendran and Divya Gokulnath, the co-founders of Byju's on 12th April 2023 at 12 noon IST. The discussion will be moderated by Paramita Chatterjee, Editor, India, and Vibhuti Sharma, Correspondent, India for DealStreetAsia.
Sign up now to attend one of the most crucial discussions on the Indian edtech sector.
ARTIFICIAL INTELLIGENCE
Helter Skelter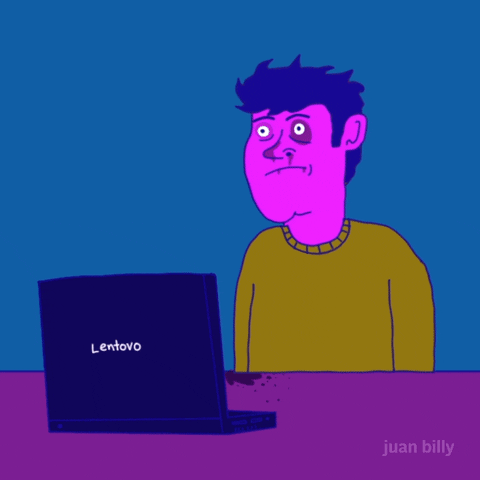 What's it like working in AI today? Machine learning (ML) researcher Nathan Lambert writes about the "whiplash effect" of motivation, burnout, and noise as AI experts ditch research for cushy jobs and ML "influencers" pop up everywhere.
As the AI arms race unfolds, US lawmakers and techies are converging in DC and Silicon Valley to discuss AI regulation. While the likes of OpenAI, Google, Palantir, and Scale AI lobby the government, lawmakers are considering a new federal agency for AI oversight and listening to ethicists who warn that unchecked AI is worse than nukes. But while the Americans dither, Canada and several EU countries are already investigating AI chatbots. Conversely, Japan may welcome OpenAI to its shores, subject to cybersecurity and privacy resolutions.
Related: It's official, innovation really is dead. A new study reveals why it took an OpenAI, and not a Google, to release a game-changing AI chatbot.
FYI
More denial: The Adani Group said it has nothing to hide and isn't "obscuring promoter ownership and financing" after the Financial Times reported that offshore companies linked to the conglomerate invested at least $2.6 billion in the group between 2017 and 2022.
Deal soon?: Reliance Retail, Jindal Power, and WH Smith are among 49 companies that have expressed interest in acquiring debt-ridden Future Retail, which owns brands such as Big Bazaar and Foodhall.
El Nino effect: India's southwest monsoon in June-September will be below normal—by 94% of the long period average, according to private weather forecaster Skymet.
Non-compete: Amazon, Facebook, Google, LG, Microsoft, Sony, and Twitter are among 22 brands that won't be allowed to open stores or put hoardings and advertisements near Apple's upcoming store in Mumbai.
PC queasy: Global personal computer shipments shrunk by 29% to 56.9 million units—below 2019 levels—in the first quarter of the year, as pandemic-driven demand slumped. Apple took the biggest hit, with a 40.5% drop in shipments.
Charging up: Tesla is opening a new mega-factory in Shanghai that'll have the capacity to produce 10,000 battery megapacks in a year.
Wait and watch: The opening match of the Indian Premier League drew 40% fewer advertisers on television compared with the previous season.
THE DAILY DIGIT
$432 million
The value of crypto assets swiped from FTX-controlled wallets the day the crypto exchange filed for bankruptcy in November 2022. The firm lacked a cybersecurity team. (CourtListener)
FWIW
Take two: Turns out climate change has something to do with why baseball players are knocking it out of the park. According to new research, global warming is increasing the chances of home runs in Major League Baseball games, especially in open stadiums. Warmer air makes it easier for balls to fly the distance. Between 2010 and 2019, climate change could have added 500 home runs, and the number could go higher over the coming decade. Someone needs to draw the parallels to cricket too, stat.
Have money, will spend: The world's most expensive car licence plate—P7—now belongs to a bidder in Dubai. How much did it go for, you wonder? $15 million. The proceeds will reportedly go towards a food aid campaign. Vanity car plates have long been a status symbol in the UAE. In related news, a bidder spent $3.2 million for an 'R' licence plate in Hong Kong. Bragging rights sure don't come cheap.
Friyay?: The four-day work week may be far away, but some GenZs in the United Kingdom may have a chance to embrace the weekend earlier. UK employers are introducing "early finish Fridays" to coax GenZs to the workplace. According to job market statistics and insights firm Adzuna, about 1,400 job postings mentioned an early finish on Fridays as a perk. This is all because the UK has a labour shortage problem, and the kids increasingly prioritise work-life balance while job-hunting. Well, good for them.