Discover more from The Signal
The Signal is a daily curated newsletter that helps you understand the latest developments in business, tech, finance, economy, and policy with sharp analysis and crisp insights thats fun to read arriving at 8AM daily in your inbox.
Over 81,000 subscribers
The virus is back
Also in today's edition: BigBasket's big ambition; Satya Nadella 🤝Reed Hastings?; Domino's to start 20-minute delivery; India goes through the wheat grinder
Good morning! Lionel Messi, father, footballer, and FIFA World Cup winner, is also an egg-beater. The Argentinian captain's Instagram post is now the most-liked ever, drubbing the record set by @world_record_egg. Messi's 10 photo-carousel featuring the World Cup trophy has 69.3 million likes and counting, versus the 57.8 million likes for a plain ol' photo of a brown egg posted to surpass a previous record set by Kylie Jenner. Wonder what Messi's longtime 'GOAT' rival Cristiano Ronaldo—who's the most-followed person on Instagram—makes of this.
If you enjoy reading us, why not give us a follow at @thesignaldotco on Twitter and Instagram.
The Market Signal*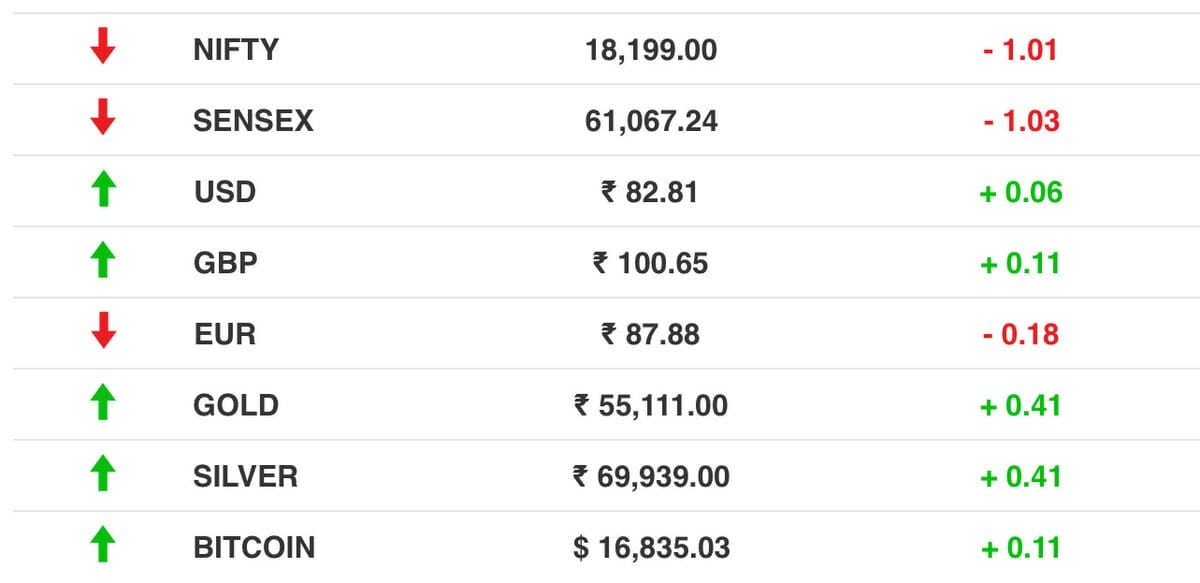 Stocks & crypto: Indian equities saw a selloff on global cues and renewed fears of the Covid-19 virus spreading again.
RBI governor Shaktikanta Das has warned that the next financial crisis will be triggered by private cryptocurrencies, the Business Standard reports.
US broadcasters and entertainment companies have shed over $500 billion in market value as they struggled with post-pandemic growth, the Financial Times reports. It also reports that one of US' top bitcoin miners, Core Scientific, which was worth ~$3 billion in market cap a few months ago, has gone bust.
Early Asia: The SGX Nifty rose +0.56% than its previous close at 7.30 am India time. The Hang Seng Index was up 2.44% and Nikkei too was marginally in the green (+0.10%).
COVID-19
Wear Your Masks, Folks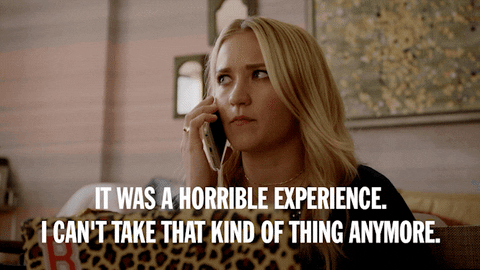 It never went away, anyway. The ongoing surge of Covid cases in China, courtesy of the Omicron subvariant BF.7 has everyone in a tizzy. India, on its part, is leaving nothing to chance.
What's going on?: From welded gates and barricaded streets, China has swung to a full-scale withdrawal of curbs, leaving the virus to rage through major cities.
Ananth Krishnan

@ananthkrishnan
Seen multiple COVID waves - China early 20, India 20+21, HK 22 -  but nothing, nothing like speed of spread seeing in China right now.
First time where everyone I know has it - at the same time. I finally caught it too.
Extraordinary pressure on medical system in coming weeks.
Dec 21, 2022
4.74K Likes   1.12K Retweets   223 Replies
Fresh cases: Three cases of the highly-transmissible Omicron subvariant were detected in India, two in Gujarat and one in Odisha, the Press Trust of India reported.
No need to batten the hatches yet, but be ready to be checked at airports if you are returning to India from overseas. And take that booster shot right away.
Impact: The government wants the opposition Indian National Congress to suspend its ongoing 'Bharat Jodo Yatra' if it can't adhere to Covid protocols.
E-COMMERCE
BigBasket's Bigger Scope
India's largest online grocer will soon offer pharma delivery on its app. BigBasket has raised $200 million from existing investors including its owner, Tata Digital, which also owns healthcare platform 1mg. A significant tranche will go into developing a consolidated BigBasket app that'll house the quick commerce arm BB Now, subscription service BB Daily, and 1mg.
Details: Indian cities and towns are unique in that kiranas and chemist shops often abut each other, and BigBasket chief Hari Menon wants to bring this online. Meanwhile, Tata is developing 1mg as a healthcare solutions provider; the platform recently executed Pfizer's Patient Access Programme app in India.
BigBasket, which is eyeing an IPO, will also expand dark stores in Tier-2 cities to ramp up BB Now. However, Menon maintained that scheduled deliveries—which will be available in 75 cities from the current 55—will remain the core business and account for 70%-80% of sales.
F&B
Thirty-Minute Pioneer Takes On 20-Minute Delivery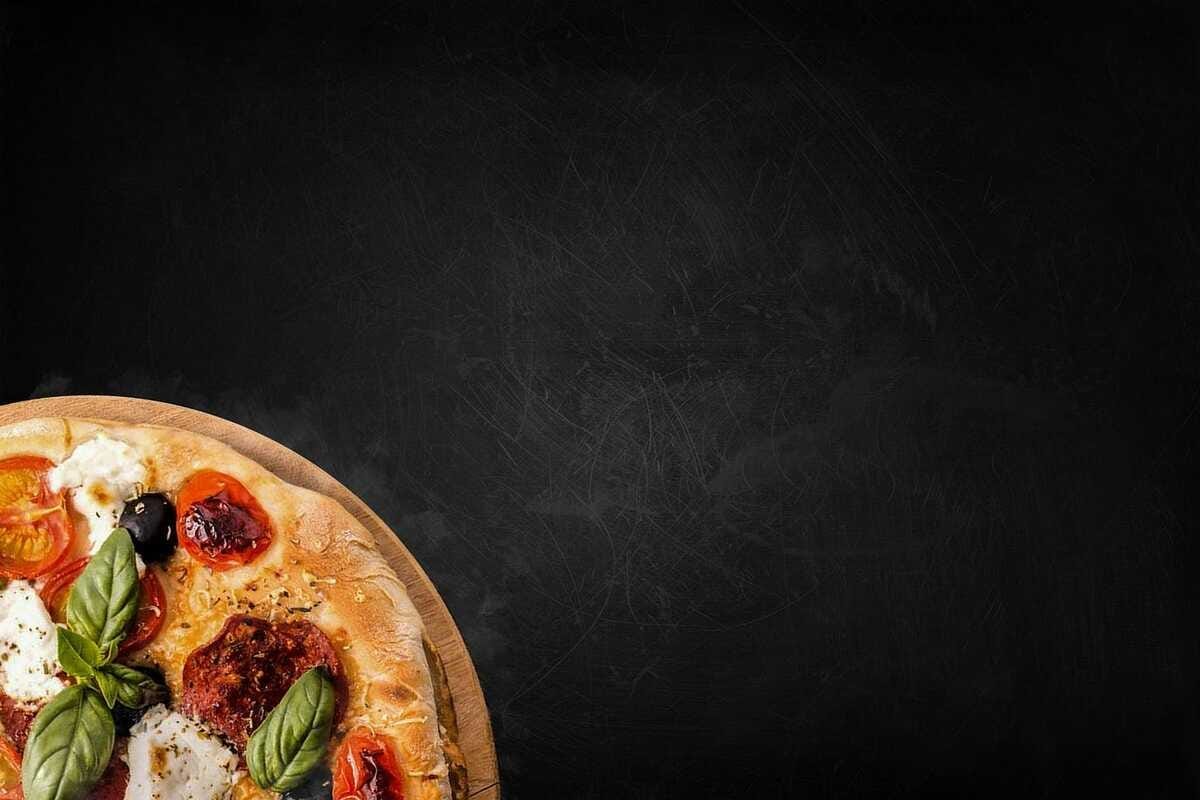 Domino's Pizza founder Tom Monaghan invented the insulated cardboard pizza box, popularised the franchising model integral to quick service restaurants, and greenlit the fast-or-free delivery model— all innovations that turned the brand into the world's largest pizza chain. But one of these is up for disruption in Domino's second-largest market.
Details: Domino's has formally launched 20-minute delivery in India. To achieve this, its Indian franchisor Jubilant Foodworks will open 1,300 more outlets and drive "operational efficiencies".
If the 20-minute gambit pays off here, Domino's will replicate the model in other countries.
The Signal
It'd be wrong to think of Domino's 20-minute delivery as a spillover of the ultrafast delivery fad. Although, there's some irony in those apps going slower, and a pizza juggernaut shaving minutes off its already finely-tuned operations. Domino's '30 minutes or free' promise was possible because of precision math in the kitchen and a hub and spoke system that controls everything in-house, from ingredient procurement to delivery fleets. It'll be interesting to see what interventions Domino's/Jubilant make here.
That said, 20-minute delivery is doable for a company that selects locations based on delivery efficiency rather than foot traffic. Domino's executive Art D'Elia hinted as much when he said the 1,300 additional outlets would "shrink delivery areas".
Desis are more spoilt for choice than they were in 1995, when Domino's entered India. It may be the market leader (pdf) by a long shot, but Domino's will do everything to not take things for granted.
Dominos 30-minute Pizza delivery is like a tightly controlled experiment, repeated again and again. It will now squeeze its supply chain to reduce the time to 20 minutes. The Signal Daily is available on Spotify, Apple Podcasts, Amazon Music, and Google Podcasts, or wherever you listen to your podcasts.
STREAMING
Will Microsoft Buy Netflix?
That's what Reuters media columnist Jennifer Saba thinks could happen in 2023.
While Microsoft's proposed $69 billion acquisition of game developer Activision Blizzard is under the regulatory scanner, buying Netflix would make strategic sense and be more straightforward, she argues.
Why?: The two companies are closely aligned: Microsoft is Netflix's advertising partner for the streaming giant's new ad-supported tier, Netflix is going big on gaming, and Microsoft president Brad Smith is on the Netflix board.
Ring a bell?: New Disney CEO Bob Iger recently dismissed longstanding rumours that Apple could buy the House of Mouse. All this speculation comes at a time when media companies have shed $500 billion combined in market value this year because of rising costs, increasingly frugal consumers, and an advertising slowdown, reports the Financial Times.
Meanwhile: Google's YouTube is reportedly in talks with the National Football League (NFL) to acquire rights for Sunday afternoon games.
INFLATION
Breaking Bread Is Costly
Delhiites will really have to earn their daily bread for wheat prices are soaring. Not just in Delhi, prices of the cereal have risen across the country in the past few weeks.
Why? Firstly, a mid-year heatwave hit crops. Secondly, exports in the first half of the year reduced stocks. Thirdly, the wheat harvest from Uttar Pradesh, the country's largest producer, "disappeared". Fourthly, the government did not release stocks in the open market this year as it used them for free rations for poor families to endure the pandemic.
The scheme is now slated to end on December 31, although stopping it could steeply push up the daily food bill of thousands of families, a political hot potato in an election year. New crop—planted on a record 25% more land than last year's 204 lakh hectares—is not expected to hit the market for at least three more months.
FYI
Covid, what?: Several Chinese cities and provinces are allowing people to continue working if they show mild Covid symptoms or are asymptomatic.
Caution! World Bank chief economist Indermit Gill has warned that a wave of sovereign defaults is coming as many developing countries sink under mountains of debt. Ghana is the latest.
Stateside gig: Ukraine President Volodymyr Zelenskiy is headed to the US to shop for arms and aid. He'll likely go back with a $2 billion package, including a Patriot missile battery.
Also arrived: Sam Bankman-Fried, co-founder of FTX, the collapsed crypto exchange, was brought to the US by the FBI agents, to face fraud charges.
Leaving but not leaving: Elon Musk has said that he will quit as Twitter CEO but still helm engineering and software at Twitter. Fire-fighters can perhaps apply.
Decacorn? The Indian Premier League has topped a $10 billion valuation, according to a report by a consulting firm D and P Advisory. The $10.9 billion valuation came on the back of a bumper media rights sale, and sale of two fresh franchises in the 2022 edition.
All about data: China has issued guidelines to establish a basic data governance system, including data property rights, security, circulation and trading.
THE DAILY DIGIT
7.75 trillion yuan
That's $1.1 trillion—China's record budget deficit in the first 11 months of the year. It just shows how bad the Chinese economy was before the government abandoned its stringent zero-Covid policy. (Bloomberg)
FWIW
Tight ship: Director James Cameron has ended one of the longest-running debates over a movie climax. In Cameron's 1997 blockbuster Titanic, Jack Dawson (Leonardo DiCaprio) dies of hypothermia while his lover Rose DeWitt (Kate Winslet) survives after floating on a door frame. Social media and online forums argued that Jack could've survived if Rose simply made room for him on the door. To shut everyone up, Cameron and his team conducted forensic analysis to prove that two people couldn't have survived atop the debris. Sorry, Jack stans.
🎧📹🫠: Have you experienced ASMR (an abbreviation of autonomous sensory meridian response)? It's that ​​tingling sensation at the back of your neck in response to an audio or visual stimuli? There are 25 million ASMR videos on YouTube alone, while #asmr has attracted over 460 billion views on TikTok. There's even a subgenre called sensual ASMR, which include videos with the sounds of sexually charged licking, kissing, and "wet" massages. However, ASMR creators catering to this subgenre are facing a crackdown—from YouTube.
The Times They Are A-Changin': But Bob Dylan isn't. In a '20 odd questions' interview with The Wall Street Journal, the Nobel Prize-winning songwriter and musician revealed that he doesn't watch anything new; he last binged Father Brown, Coronation Street, and some "early Twilight Zones". Dylan also said streaming had made music "too smooth and painless", and that very few songs today will go on to become standards. Okay, boomer (but also we agree).
Enjoy The Signal? Consider forwarding it to a friend, colleague, classmate or whoever you think might be interested. They can sign up here.
Do you want the world to know your story? Tell it in The Signal.
Write to us here for feedback on The Signal.