Discover more from The Signal
The Signal is a daily curated newsletter that helps you understand the latest developments in business, tech, finance, economy, and policy with sharp analysis and crisp insights thats fun to read arriving at 8AM daily in your inbox.
Over 81,000 subscribers
The virus refuses to go away
Also in today's edition: BitConnect founder has vanished; New-age stocks slide; SBI stands with Ukraine; Musk's running a do-gooder scheme
Good morning! We wouldn't be writing this without the Ethernet. It's the protocol that connects routers to a local area network, which in turn enables internet access. It also powers devices such as printers and served as the basis for WiFi. Our homes and offices wouldn't be the same without it. But the co-inventor of the Ethernet is no more; The New York Times—the only publication to break the news—reported that David Boggs passed away on February 19, 2022. We doff our hats to Mr. Boggs for this modern marvel.
Elon Musk's Starlink satellite internet terminals, according to reports, have landed in Ukraine. But the main question is whether Starlink will operate as expected. Host Farheen Khan also elaborates on one of the biggest crypto frauds—The BitConnect Scam. We talk about this classic Ponzi scheme as its founder, Satish Kumbhani has been indicted by the US court. Find out more on The Signal Daily.
The Market Signal*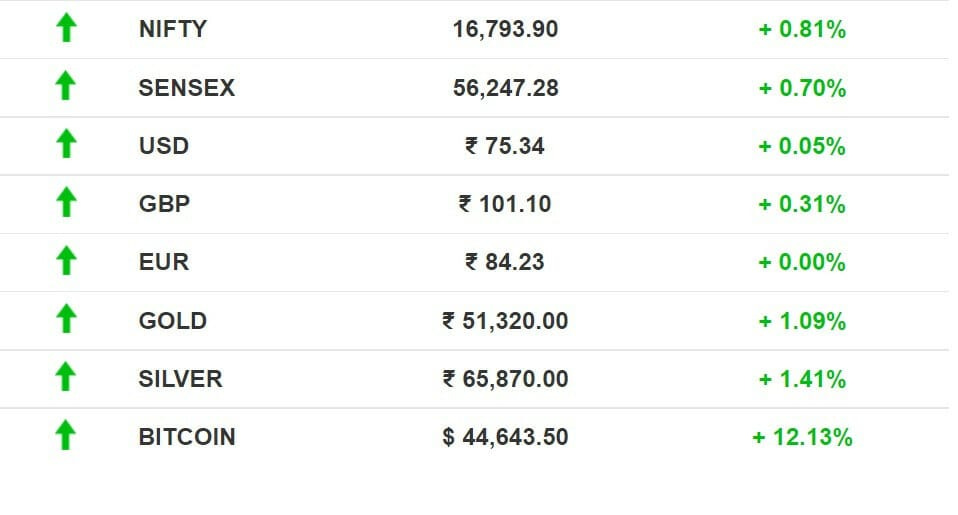 Stocks: Equity, currency and derivatives markets were closed for trading on March 1.
Crypto: Major cryptos, including Bitcoin, welcomed the forward march since  February 8, 2021. Demand from Russia and Ukraine buyers led the surge. Bitcoin hovered around $44,600 on Tuesday.
India's Crypto Conman Is On The Lam
Satish Kumbhani has fled from India just three days after being indicted by the US. Kumbhani founded cryptocurrency "investment platform" BitConnect, a Ponzi scheme that defrauded investors from the US to South Korea of $2.4 billion.
The US Securities and Exchange Commission had consulted India's "financial regulatory authorities" to locate him. Kumbhani's whereabouts are now unknown.
OneCoin, Quadriga redux: Kumbhani and his promoters manipulated the prices of BitConnect Coin before abruptly shuttering the programme in 2018. He faces up to 70 years in US prison for money laundering, wire fraud, commodity price manipulation, and running an unlicensed business.
The case is reminiscent of OneCoin, the Ponzi scheme that masqueraded as a cryptocurrency. Its founder Ruja Ignatova, in hiding since 2017, is the subject of the BBC podcast The Missing Cryptoqueen. Canadian crypto exchange Quadriga—whose co-founder Gerald Cotton died in India under mysterious circumstances—was also a Ponzi scheme. It too is the subject of The Exit Scam podcast.
Hoping For A New Age
The new year has not augured well for new-age company stocks. Zomato, Nykaa and Paytm, considered bellwethers of the digital economy, have lost at least half their value from their peaks. 
Freefall: While Zomato is trading closer to its initial sale price, the Paytm share is inching close to a third of its IPO tag of ₹2,150. As this Economic Times story suggests, their fortunes would depend on the interest rate cycle as falling markets are more correlated than rising ones. New-age firms would hope to plot the trajectory of Amazon and Infosys post the dotcom bust at the turn of the millennium. 
The metrics that investors watch for new-age companies are different from traditional ones. They tend to bet on their ability to grow fast rather than revenues and profits. But even they need to at least show a path to profitability to emulate the global retail giant and software industry bellwether.
Are You Tired Of One-sided News?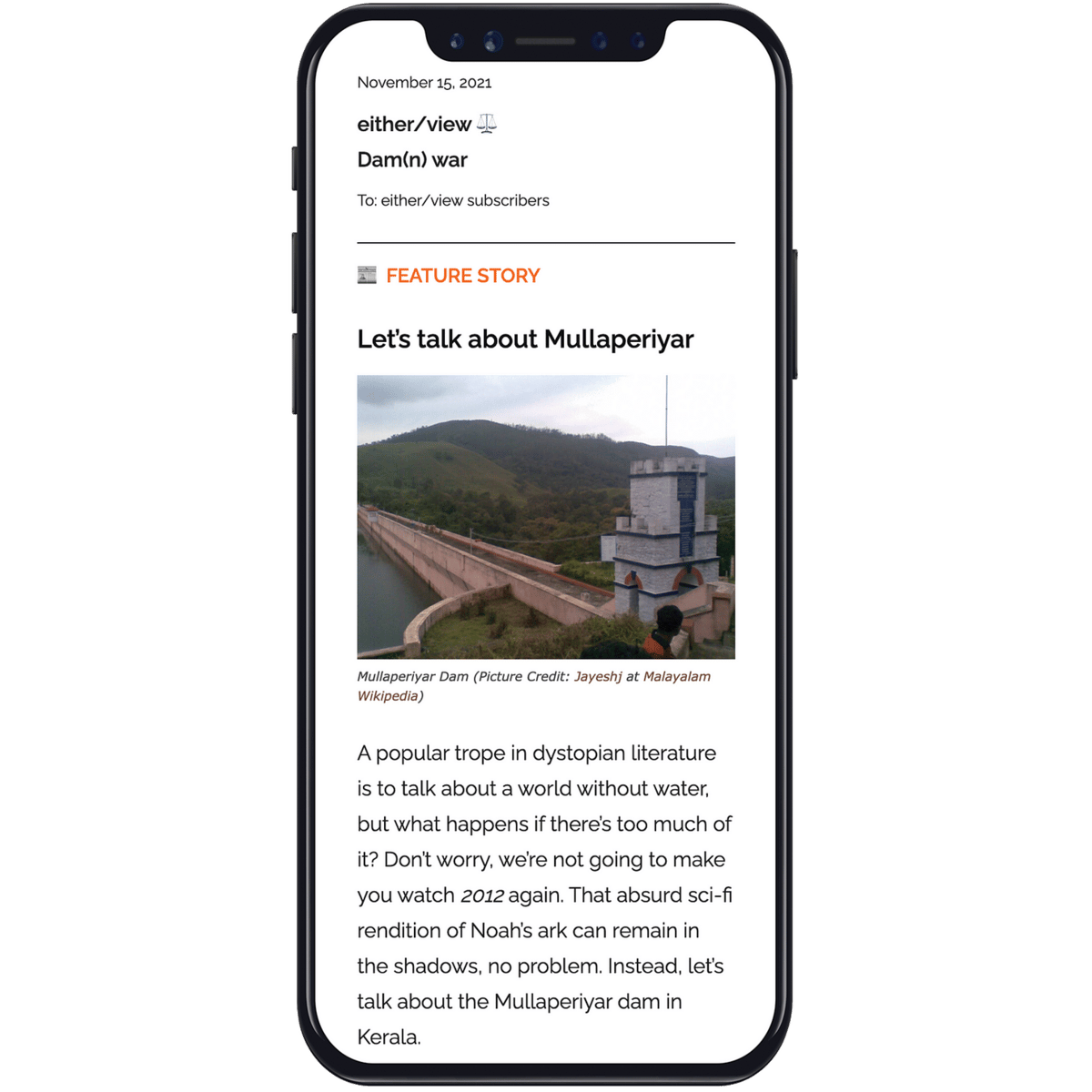 Well, us too. Every coin has two sides, and so does every story. In today's highly charged and polarised political environment, it's easy to get overwhelmed. 
So when headlines hit TV channels, which side are you on? Where do you look for information? It is quite a challenge. 
Fret not, we have a solution—either/view; a daily newsletter that dissects arguments on every side of the story, to help you make informed and unbiased opinions on the news that matters.
While we at The Signal cover business and tech for you, if you're also into politics and current affairs, subscribe to either/view, it's free. We already have!
SBI Pulls Back, India Takes Diplomatic Path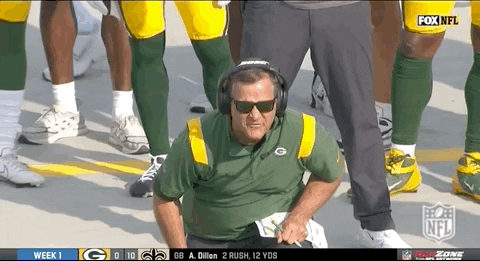 The invasion of Ukraine is causing a mass exodus of companies from Russia. India's largest bank, SBI has also joined hands with foreign companies to halt transactions with Russian entities.
Indian Oil Corporation, the nation's largest oil firm, has placed conditions on crude cargoes from Russia and Kazakhstan. Incidentally, SBI and insurer GIC have two subsidiaries operating in Russia. 
Mass withdrawal: The list of companies cutting ties with Russia is ever-growing. Visa and Mastercard blocked the country's financial institutions, prompting Russians to queue for cash. Disney, Warner Bros. and Sony have paused releases. Multiple sports organisations such as FIFA, UEFA and IOC have also banned Russian athletes from participating in international events.
The Signal
Geopolitics is a strange beast. Even though SBI is complying with US-led sanctions, India has not joined the West in condemning Russia. It abstained from the UN Security Council vote along with China. India's rival Pakistan, which received 25 J-10C fighter jets from China, has also refrained from criticising Russia.
Russia is India's largest arms supplier. Between 1950 and 2020, Russia accounted for about two-thirds of India's weapons purchases. Most recently, India acquired the Russian S-400 missile defence system.
India is treading a fine line—maintaining historically deep and strategic ties with Russia, and yet, keeping its relationships with the US and EU on an even keel. It remains to be seen what would happen if the war persists.
Here We Go Again
Just as India is inching towards normalcy, there's news of a fourth wave. Researchers at IIT-Kanpur predict that the wave may hit India in June 2022. According to the yet-to-be peer-reviewed report, it will reach its peak by mid-August, finally sliding by October 2022. This doesn't exactly spell good news. It would be particularly bad for school children who'd want to find their way back to the classroom after vacations. 
Manindra Agrawal

@agrawalmanindra
Replying to
@stellensatz
There is a recent study from IIT Kanpur about fourth wave that is causing some confusion. I wish to clarify that it is from a different group, and not from SUTRA team. It uses statistical methods to predict the onset and duration of fourth wave. 1/5
Feb 28, 2022
84 Likes   22 Retweets   7 Replies
Surge: Hong Kong's having a tough time containing Omicron. Over the last two weeks, it recorded an 821% spike in new cases, according to data by The New York Times. Beijing's top strategy expert has been summoned to contain the virus. 
SOS: Hospitals are overwhelmed; morgues are struggling. Makeshift hospitals and quarantine centres are being constructed. Compulsory mass testing is the order of the day. The airtight Covid Zero policy is being tweaked. 
New Zealand, which was hailed for its Covid-19 handling, is witnessing a daily surge (~15,000) in cases. Its mortality rate remains low. The country is now easing travel curbs and opening borders.
Musk Loves To Save The Day
Elon Musk wants to be a modern-day messiah. When Ukrainian vice prime minister Mykhailo Fedorov summoned Musk to provide Starlink's internet service, he jumped in. But as Starlink satellite internet terminals arrive in Ukraine, ground stations need to be established. And oh, the weather too could play spoilsport. 
The decision to help Ukraine coincides with the SEC probing him and brother Kimbal Musk over possible insider trading.
Good intentions: Musk's saviour complex hasn't birthed miracles. In January 2022, he promised to restore Tonga's internet after the tsunami. He even dispatched 50 Starlink dishes in Fiji, but it's unclear if the services improved. Locals and revolutionaries in Myanmar have been asking for Starlink access. Musk is yet to address it. 
In 2020, a week after calling Covid-19 "dumb", Musk arranged to build ventilators using resources from Tesla. But he didn't deliver. There's also the Thai cave rescue operation, where Musk stepped in with a mini-submarine in tow. It was rendered useless. Harsh words were exchanged. 
 Musk is a fixer. Just not a successful one.
FYI
Entry point: Adani Group enters the news media space, acquiring a minority stake in Quintillion Business Media (QBM). On the same day, QBM also restructured its relationship with Bloomberg Media by ending its JV to pursue a content licensing agreement.
Money talk: Shark Tank India's shark Vineeta Singh is reportedly looking to raise $50 million at a  $500 million valuation for her makeup brand Sugar Cosmetics. Student loan fintech platform Kuhoo received $20 million in its first round of funding.
Pass: Air India is without a CEO after Ilker Ayci turned down the position. His appointment had invited criticism because of his affinity to Turkish President Recep Tayyip Erdogan.
Ultimatum: Big tech companies such as Google, Meta Platforms and Twitch may be slapped with penalties in Russia after they failed to open local offices.
Victim of war: The Ministry of External Affairs (MEA) has confirmed that a 21-year-old Indian medical student was killed in Ukraine's Kharkiv shelling. 
Delayed: The much-awaited LIC IPO may be postponed due to Ukraine-Russia tensions, FinMin Nirmala Sitharaman has revealed.
Crawl: Revenue growth has slowed down for Zoom for the first quarter and full fiscal year after Covid-19 cases recede.
FWIW
Eyes on you: The teenager who went viral for tracking Elon Musk's whereabouts has now diverted his attention to Russia's billionaires. Jack Sweeney is tracking helicopters, private jets and commercial-sized airplanes belonging to 19 oligarchs. Called @RUOligarchJets on Twitter, the elite clique has gained immense attention because of the Russia-Ukraine crisis (hello, Roman Abramovich). But Sweeney warns that the data could be misleading since there isn't much flight data in the first place.
Stealing from rival: French luxury label Cartier has sued Tiffany for hiring an under-qualified manager to learn about their 'high jewellery' collection of pieces ranging from $50,000 to $10 million. As a 175-year-old brand, Cartier is not willing to tolerate stealing trade secrets, and that too when it's an arch-rival. 
NFT ATM: A vending machine in New York will no longer give you food or toiletries–it's for NFTs. At a time when everything from fashion to the corporate sector is being tokenised, it is no surprise that now you can now mint NFTs on the fly. Sounds tempting, except that the vending machine has several glitches. So much for the flex.
Want to advertise with us? We'd love to hear from you.
Write to us here for feedback on The Signal.