Discover more from The Signal
The Signal is a daily curated newsletter that helps you understand the latest developments in business, tech, finance, economy, and policy with sharp analysis and crisp insights thats fun to read arriving at 8AM daily in your inbox.
Over 81,000 subscribers
Wall St eyes discount sale in China
Also in today's edition: Bleak Xmas for the US, Vi is up and ringing, Boeing's loss is Airbus' gain, Biggest pile of debt ever
Good Morning! Reddit is going the IPO way. The self-proclaimed front page of the Internet has filed for a public offering but confidentially. To break it down, no details about its operations or the size of the offer or the valuation of the entity will be known publicly until close to the actual issue. We wonder how the meme traders, who found relevance on the message board, will treat Reddit?
Btw, our podcast has been going strong for two months now. Tune in on your daily jog, drive to the office, or even as you WFH-ers have breakfast in bed. We promise it'll be music to your ears.
The Market Signal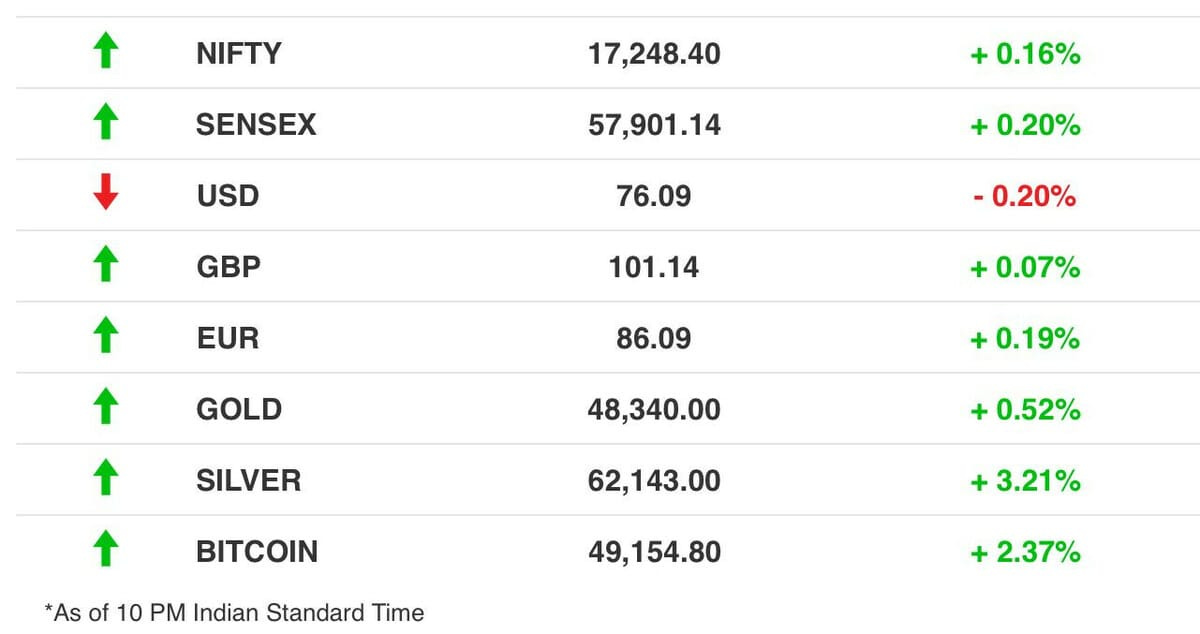 Stocks: Indian indices followed cues from global markets and broke a four-day losing streak to close in the green. US markets gained after the Fed Reserve said it would likely raise rates three times next year. Reliance Industries, Infosys and Mahindra and Mahindra led the gains in Indian markets. The broaders markets underperformed, however, the small and mid-cap indices ending lower than their previous close. 
Omicron Blows Away Yuletide Warmth
The US is witnessing a Covid-19 surge ahead of Christmas. The virus is now raging through states in America's Midwest and the Northeast.
In numbers: It's clocking ~120,000 cases a day on average. Total deaths have crossed 800,000. Only 61% of Americans are fully vaccinated. Spoiler? It's looking ominous.
Delays galore: Apple has delayed its previous RTO date (February 1) indefinitely and temporarily closed three of its stores. There won't be any Broadway shows, while college exams have shifted back online. Hospitals and companies such as General Electric have temporarily suspended vaccine mandates but masking rules have returned to New York and California.
No lockdowns: Even as its handling of the pandemic comes under scrutiny, the Biden administration is putting its eggs in the testing and vaccination basket, with no lockdowns on the horizon. Joe's got midterms on his mind.
Across the pond: It's not looking good in the UK. Football clubs and universities are struggling with outbreaks, while France is tightening travel restrictions from the UK. Unsurprisingly, Christmas might be a less social affair this year too.
BNO News

@BNOFeed
BREAKING: UK reports 88,376 new coronavirus cases, by far the biggest one-day increase on record
Dec 16, 2021
3.7K Likes   1.51K Retweets   145 Replies
Wall Street Spots A Bargain In China 
China was a disaster zone for many investors a few months ago. Now it is looking like an end-of-season sale. 
Bubble burst: Stocks across the world surged during the pandemic but a government crackdown broke the back of equities and bonds in the world's second largest economy. The result is that it now lags global peers by a wide margin. 
Wall Street's marquee investors such as BlackRock, Goldman Sachs and UBS are turning bullish on Chinese stocks. Valuations are so low that JP Morgan is predicting the MSCI China index will climb 40% in 2022. 
Too juicy: After a year of wielding the regulatory hammer, China is expected to become accommodative next year, easing up on crackdowns and the central bank injecting liquidity. The real estate market crisis that began with Evergrande's inability to service loans, remains a concern. A US ban on several companies, including drone maker DJI, would also limit investors' options. So will continued disruptions due to Beijing's Zero-Covid policy. Yet, Wall Street may look at it as too good an opportunity to pass up.  
Out Of The Maw Of Bankruptcy
Things may finally be looking up for the debt-ridden Vodafone Idea (Vi). India's third-largest telecom company is planning to spend $2 billion (₹15,000 crore) on beefing up its network infrastructure and service. The management said at an investors call that promoters Aditya Birla Group and Vodafone UK could infuse equity by March 2022.
Back From the Dead: The company was buried under ₹1.94 lakh crore debt and reported a loss of ₹7,132 crore in the September 2021 quarter. Vi also lost over 64 million customers in the past two years. 
After the government threw a lifeline to telecom companies with a four-year moratorium on airwaves, Vodafone has got a second wind. It's been servicing its debt on time. It raised tariffs by up to 25%, bolstering revenues. Experts say next in line could be a raise in broadband tariffs.
The Signal
From the verge of bankruptcy, Vi has come a long way. Time was when its chairman, Kumar Mangalam Birla had thrown in the towel. Birla even offered to turn over the company's stake to the government. The pressure worked and the government, determined to avoid a duopoly in telecom, offered a relief package. A well-capitalised Vi can better compete with rivals in terms of technology and service. It could expand 4G mobile broadband coverage and perhaps venture into 5G as well, although the management has said 5G investment is a while away.
The company plans to expand its tower footprint from the present 180,000 sites to 200,000. The twist in fortune is reflected in its share price, which has risen over 50% in the last month. 
Global Debt Mountain Tallest Since WW-II
The year 2020 brought us the pandemic and with it a pile of debt. Global debt surged to a record $226 trillion last year. This figure should wrinkle your forehead because it is the biggest increase since World War II. While public debt soared, private debt looked reasonable.
What went wrong? Well, Covid-19. As the pandemic struck, governments pulled out all stops to protect citizens, shutting down economies and confining people to their homes. Millions lost their jobs and thousands their lives to the virus. Governments had to support their citizens with free food, medical care and often with living expenses. They could do that only by borrowing. Heavily.
Tense times: The federal and state governments in India too spent money on free rations for the poor, medical care for the sick, free vaccination, and support for essential services. As a result, India's debt to GDP ratio climbed too, prompting rating agency Fitch to maintain India's outlook at negative. 
Airbus Wins The Year-end Round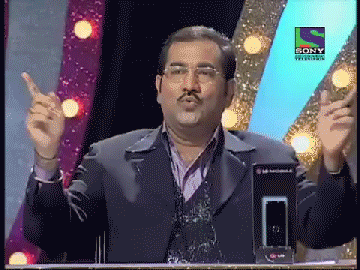 Qantas Airways is switching sides. In a blow to Boeing, Australia's flag carrier will replace its domestic fleet with 134 Airbus planes. This is a significant move for an airline that once had an entire fleet of Boeing 747s.
SIA too: Singapore Airlines (SIA) will also switch its fleet of Boeing freighters with Airbus aircraft. Freighters are much in demand after the pandemic disrupted global supply chains. SIA is buying Airbus' newly launched cargo version of its wide-bodied A350.
Show stopper: Boeing has modified its  777X wide-bodied jet into a freighter, which attracted a lot of attention at the Dubai airshow last month. Yet, the European aircraft manufacturer gave its US rival a run for its money at the show. While Airbus landed over 400 orders for commercial aircraft, Boeing had to be content with a fourth of that.  
What Else Made The Signal?
Golden weddings: So many people have gotten hitched (2.5 million wedding ceremonies) since November that Indian gold imports have hit a six-year high of 900 tonnes. 
All in for chips: The government has a plan to set up fab units in the country. And it's putting money on the table. It remains to be seen if companies will bite.
High stakes: Edtech startup Byju's is in talks with multiple blank-cheque companies for a US listing. If it doesn't work out, it may go for an IPO in India. 
No cryptic view, this: IMF chief economist Gita Gopinath has said that it is better to regulate cryptocurrencies than banning them.  
Ups and leaves: Swiss bank UBS is shutting down its India office, moving its investment banking business offshore. 
Bagged: Atomberg has got $20 million from investors at Jungle Ventures. This puts the firm's valuation to $45 million.
Hollow? The legal age of marriage for women in India has been pushed to 21 from 18. But activists are divided.
FWIW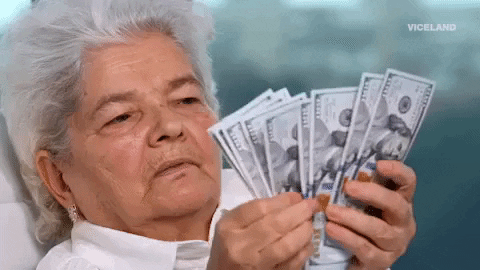 Rap Messiah: Not all heroes wear capes. They sing. Turns out US rapper Logic's 2017 song 1-800-273-8255 may have helped save a *lot* of lives. Suicide helplines were busier after the artist performed it at 2017 MTV Video Music Awards and the 2018 Grammy Awards. That's a bragging right worth having. 
Glory Days: And just like that, Bruce Springsteen is rich by $500 million, even trumping his colleague Bob Dylan. The 20-time Grammy winner has reportedly given the rights to his song catalogue to Sony. This involves his recorded work and songwriting. All worth his 50-year career, we say.  
Milestone: Talk about domination. That Minecraft is popular is no secret. It's hit another landmark. A decade after launch, the video game has totalled one trillion views on YouTube.  
Want to advertise with us? We'd love to hear from you.
Write to us here for feedback on The Signal.