Discover more from The Signal
The Signal is a daily curated newsletter that helps you understand the latest developments in business, tech, finance, economy, and policy with sharp analysis and crisp insights thats fun to read arriving at 8AM daily in your inbox.
Over 81,000 subscribers
War spurs return to coal
Also in today's edition: Ponzi schemes mar crypto; UPI for every Indian; Twitter works around Russia's censorship; Netflix won't introduce ads, for now
Good morning! Few calendar events prompt wishy-washy platitudes like Pride Month and International Women's Day. So when British companies indulged in grandstanding for Women's Day, Gender Pay Gap Bot (@PayGapApp) quote-tweeted them and exposed their gender pay gaps, which range from 0.1% to a whopping 73.2%. Twitter is amused. Some companies aren't; they deleted their tweets after being skewered. We say @PayGapApp is doing the lord's work.
Nuance was never its strength. Better.com employees, headed by the now-infamous Vishal Garg, learned about mass layoffs through the company's payroll app when it rolled the severance payslip a little too early. For our deep dive, we look at how streaming services are adopting new techniques to increase their user base—advertising, in this case. Disney Plus is opting for an ad-supported tier, but Netflix is on the fence. Catch today's episode on The Signal Daily!
The results of the elections to five state assemblies will be out today. But for a long view, listen to this Twitter Spaces conversation, Economy And Electorate: The Road to 2024, hosted by Founding Fuel in partnership with The Signal.
The Market Signal*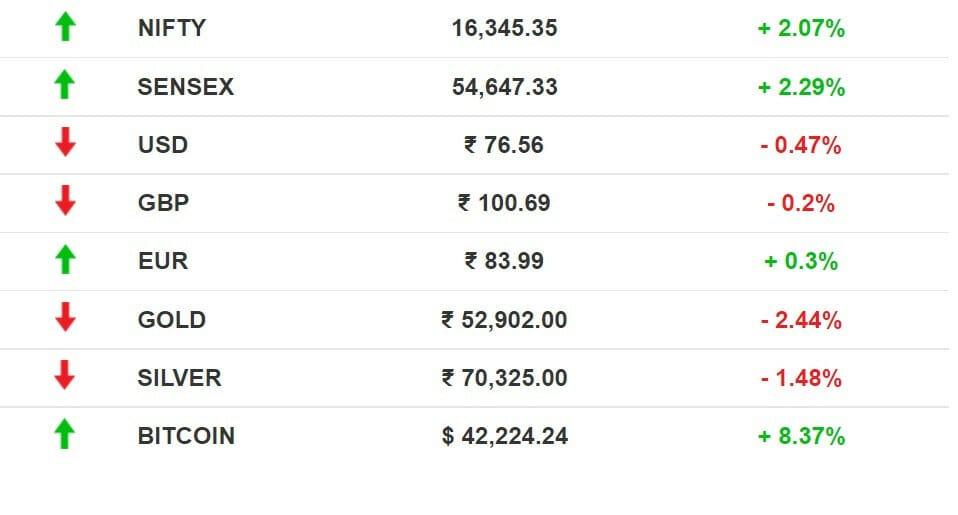 Stocks: Benchmark indices stayed optimistic for the second straight day on the domestic markets, after hopes of a de-escalation in the war. Real estate and infrastructure, auto and banking stocks saw a surge.
CRYPTOCURRENCIES
Spend Money, Make Friends
Crypto lobbying reached dizzying heights in the US last year, with proponents spending $9 million in 2021. The Capitol Coin report by consumer rights advocacy group Public Citizen noted that the number of lobbyists and spending has quadrupled since 2018. Although this pales in comparison to Big Tech lobbying by Alphabet and Apple—who spent nearly $70 million lobbying DC—the surge in crypto lobbying is noteworthy considering the fledgling nature of the industry.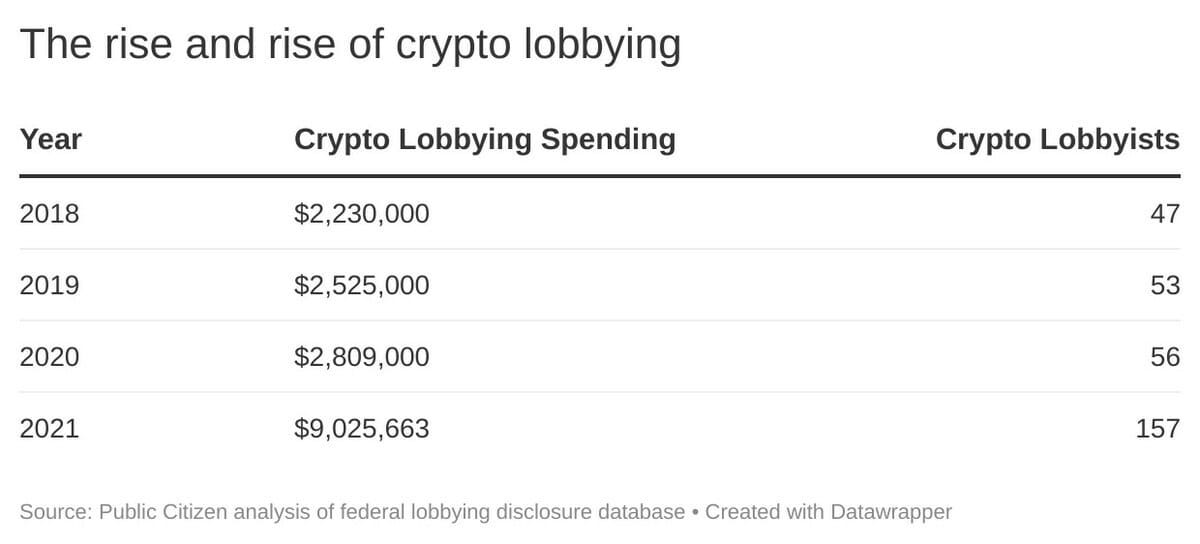 Timing is everything: The lobbying intensified in the run up to US President Joe Biden's much-awaited executive order for a digital asset policy. And while it'd be expected of crypto firms to dig their heels in Washington D.C., the US Chamber of Commerce and Meta also took up the cause. Much of this has to do with the spate of government officials and Big Tech higher-ups leaving their jobs to serve crypto interests. 
The grifts continue: Regulation or not, grifters gotta grift. That's until the law catches up. In one such case, the SEC charged two siblings (modern "snake oil salesman") with defrauding their investors to the tune of $124 million through their Ormeus Coin project. Another American regulatory agency indicted three individuals, including an Indian citizen for operating two crypto Ponzi schemes worth $44 million. 
FINTECH
UPI For The Bottom Of The Pyramid
The RBI has launched a simpler version of UPI—the payments interface more identified with apps such as Google Pay and PhonePe—for basic mobile phones or feature phones. 
The new payment system called UPI123Pay is easy to use and does not need to connect to the Internet. India has about 400 million basic phone users who are currently out of the digital payments ecosystem. 
Down but not out: Feature phones sales have been declining over the past couple of years even as smartphone sales soared. One reason is that basic phone users tend to use their devices for longer periods before replacing them. At the same time, WFH and online schooling during the pandemic added to the demand for smartphones. 
Although Reliance Jio and Google took the lead to launch ultra-cheap smartphones to expand the pool of digital consumers, the recession is likely to slow down adoption in the lowest strata where basic phones are popular. 
ENERGY
Coal Comeback Gives Climate The Black Eye
Countries cutting off Russia are hurtling towards a dilution of their climate pledges. Reason? Their demand for coal to offset steep gas prices and energy shortfalls as the EU and US phase out Russian fossil fuel imports.
Reviled but reliable: EU countries falling back on coal may extend phase-out deadlines for the fossil fuel. China, the world's largest coal producer, is boosting output and fast-tracking mining approvals–to the point of endangering lives for the sake of buffering the economy.
The Signal 
Russia isn't just the world's third-largest exporter of coal after Indonesia and Australia; it's one of the largest exporters of thermal energy as a whole. Countries now have to replace their energy sources on short notice. Renewable energy is a no-go, because if anything, solar and wind installations dipped as coal consumption rose. This happened because of a surge in power needs as the world bounced back from a global pandemic.
Coal demand is mounting even as mining investments dwindle due to climate commitments. The outcome is record high prices and Indonesian and Australian capacities being stretched thin. Adding to the predicament is Indonesia's potential export curbs for coal. The country had imposed similar restrictions for palm oil, which upended global edible oil prices.
Expensive coal will force the world to scale renewable energy solutions. In the short term, however, the climate is all the poorer for it. More so as skyrocketing nickel prices dent electric vehicle programmes.
BIG TECH
Safety For Russians, Features For Rest
Days after Russian authorities blocked Twitter, the platform is now offering its Russian users a shot at bypassing censors—a Tor onion service. Instagram, a popular Meta service still operational in Russia, is also rolling out safety measures for users. 
However, Chinese state media outlets are buying ads on Facebook to push the Kremlin's talking points.  
Creator friendly: Twitter has been sharpening its creator focus, and will offer them a dashboard to help manage their earnings on the platform. It also wants to add a podcasts tab, and make you shop.
Amping it up: Amazon is entering the crowded live social audio space with Amp. Amp will allow users to create "live radio shows" and play DJ (using its catalogue of licensed music). Among its slate of creators? Nicki Minaj, Pusha T, and Tinashe, among others.
Elsewhere: The UK wants platforms to act against online scams. A UK high court judge has also greenlit a lawsuit against TikTok for its handling of children's data. And Meta might be in trouble for failing to warn investors.
MEDIA AND ENTERTAINMENT
Cable TV Days Are Back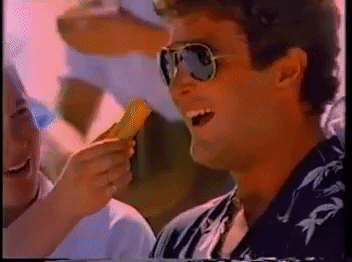 Last week, Disney+ announced that it will stream ad-supported shows to offer an affordable subscription tier. Will its rival Netflix go ad-free? Its CFO Spencer Neumann responded: "never say never." It's easy to see why Netflix remains ambiguous about its plans. 
Ad attack: For one, its contemporaries have jumped onto the ad bandwagon. HBO Max, Peacock and Paramount Plus are keeping advertisers happy. For subscribers, it means sitting through ads to save a few bucks. Disney's ESPN Plus and Hulu already follow the pattern. Disney, which added more subscribers than Netflix in Q1 2022, wants to pursue more users to subscribe.  
Doubling down: Moving beyond original dramas and big-budget movies, Apple will tie-up with Major League Baseball to bring users to Apple TV+. Amazon Prime Video and Disney already offer live sports. Netflix isn't bullish about it since their product is "on-demand and advertising-free, and sports tends to be live and packed with advertising." But never say never, right?
FYI
Dry dates: Dutch beer maker Heineken will stop production and sales in Russia while dating app Bumble will also exit its business in the country and stop downloads of all its apps in Russia and Belarus. Lumen, another US internet backbone provider is cutting off, joining rival Cogent.
Paused: Sony joins the list of brands to halt its software and hardware sales in Russia. Amazon will suspend shipments of products, and halt access to Prime Video in Russia.
💰 Incoming: Online service provider Money View has raised $75 million from a clutch of investors, including Tiger Global, Accel, and Winter Capital, while B2B automation company Jiffy.ai bagged $53 million in its Series B round. Data collaboration startup Atlan also closed a $50 million deal by Insight Partners, Salesforce Ventures and Sequoia Capital India.
Green signals: Market regulator Sebi has given the final nod for the much-awaited LIC IPO, with the ball now in the government's court for the date of the offering. The Competition Commission of India also cleared Amazon's purchase of Catamaran's stake in Prione Business Services, parent of Cloudtail.
Cyberattack:  China-backed hackers, APT41 aka Double Dragon, breached at least six US state government networks. How? Hackers exploited the vulnerabilities in USAHERDS, a software to track livestock across 18 state governments.
Knocked out: Ukraine's Chernobyl nuclear power plant, the site of the world's worst nuclear disaster, went off-grid and raised concerns about a radiation leak. Emergency generators supply backup power for 48 hours.
FWIW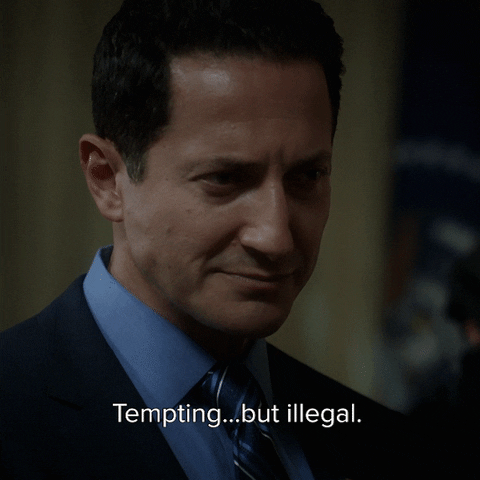 Laid to rust: The sanctions imposed by the West to punish Russia are also hurting aircraft owners. Hundreds of planes stranded in Russia may never come home. Lessors have hired lawyers to limit the damage. There's another problem: Maintaining an aircraft entails strict upkeep and hygiene protocols. Without the paperwork, its value continues to shrink.
Comeback: Limewire found a permanent place on desktops of a generation that sought joy in illegally downloading free music with a side of malware. It is now an NFT marketplace. A decade after shutting down, two Austrian entrepreneurs will let users trade music NFTs and other collectibles from musicians.
10-armed Joe: Scientists identified a 328-million-year-old fossil of an octopus that could be older than dinosaurs. It was unearthed in central Montana, United States. The species, named after US president Joe Biden, has 10 arms. Two of them were lost in later evolution.
Want to advertise with us? We'd love to hear from you.
Write to us here for feedback on The Signal.