Discover more from The Signal
The Signal is a daily curated newsletter that helps you understand the latest developments in business, tech, finance, economy, and policy with sharp analysis and crisp insights thats fun to read arriving at 8AM daily in your inbox.
Over 81,000 subscribers
Wikipedia wants to rein in Big Tech freeloaders
Also in today's edition: Layoffs (still) abound; Sexual wellness bandwagon has a new entrant; Indian companies zero in on Russia; Are sports rights due for a crash?
Good morning! Bloomberg reports that Venice is done with cheap tourists. The city that gave the world Vivaldi, Marco Polo, and one of the world's most prestigious film festivals is fining people who throng its famous bridges and landmarks for selfies and picnics. The setback: 3-10 euros. Venetians are divided. After all, there's irony in a once-mighty trading port turning its nose up at happy campers.
If you enjoy reading us, why not give us a follow at @thesignaldotco on Twitter and Instagram.
The Market Signal*
Stocks: Domestic benchmark indices ended on a flat note amid fears of global recession and persistent foreign fund outflows. Investors lost over ₹14 lakh crore in June.
Early Asia: The SGX Nifty was down 0.05% at 7.30 am India time. Nikkei 225 was 0.79% below its previous close. The HK Market was closed.
EMPLOYMENT
Job Cuts Continue to Roll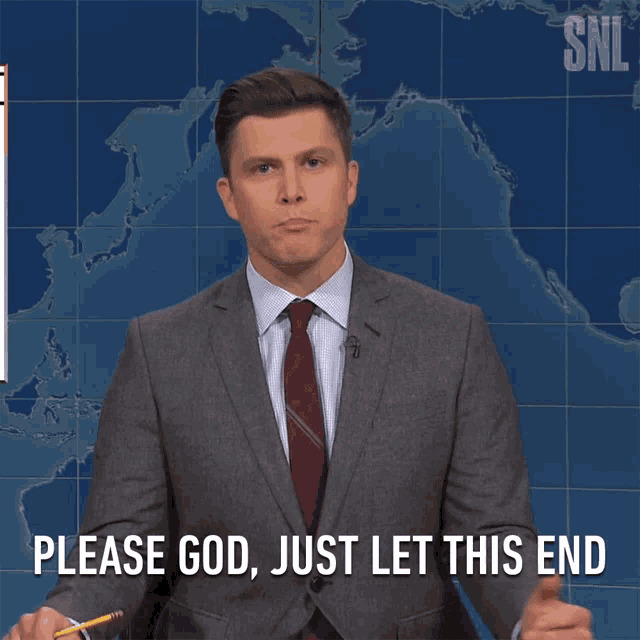 A slew of companies have been wielding the axe of late. Most of them are laying the onus on macroeconomic factors.
Firing streaks: Niantic called off four projects and sacked more than 80 employees. In a statement to The Verge, the company said that it's looking to re-prioritise pursuits to weather economic uncertainty. Niantic has been trying to capitalise on its most successful game, Pokémon Go, and also invest in AR through Lightship.
Global healthcare firm Novartis is planning to shed 8,000 jobs worldwide as part of a restructuring plan aimed to save costs. Newsletter startup Substack fired 13 employees, about 14% of its headcount.
Oddity: Online cryptocurrency company Coinbase is eyeing overseas expansion. But there's a caveat: it's doing so after slashing 1,000 jobs in the US.
GEOPOLITICS
India's Striking When The Iron Is Hot
Indian companies are filling the gap left by European, American, and Japanese companies during the Russia-Ukraine war.
Foot in the door: Indian drugmakers and consumer goods firms are casting their net over the Russian market. Retailers could make a killing next. Paint company Berger Paints is keen on venturing into Russia. Dr Reddy's, which already has about 800 employees in the country, wants to expand its footprint. India has also been stocking cheap oil from Russia, and was mulling over making its payments in Rupees (the equivalent of $2 billion) for trade.
So far, India hasn't denounced Putin's invasion of Ukraine. The West isn't happy about its all-weather friendship with Russia. But India too has called out the West for its hypocrisy.
INTERNET
Wikipedia Turns to Monetisation… Kinda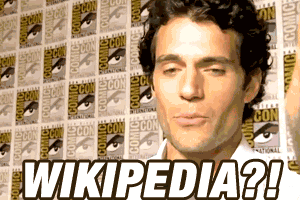 The world's largest knowledge repository has pivoted–to a small degree. Wikimedia Foundation, the non-profit parent of Wikipedia, launched a commercial product called Wikimedia Enterprise in October 2021. But the Foundation only recently announced its first Enterprise customers: Google and Internet Archive. The latter operates the free digital library, Wayback Machine.
Why this matters: The internet as we know it wouldn't exist without Wikipedia's public datasets. Not only are they indispensable for search results, but they also provide the intelligence for Siri, Alexa, and other assistants.
Platforms import data dumps for free, but sifting and sorting this information requires time and money. The Foundation will deliver datasets tailored to client needs and also offer customer support. That said, Wikimedia Enterprise isn't compulsory for large-scale users. Existing partners can still use the free service.
The Signal
Enterprise is a shift for a foundation famous for its volunteer-driven, non-commercial ideals. It held out as fellow internet trailblazers Amazon, Google, and Facebook became capitalist juggernauts. For 20-plus years, the Wikimedia Foundation relied (and still does) on grants and individual donations to keep Wikipedia free and accessible in 327 languages. Which is why it maintains that income from Enterprise won't exceed 30% of total revenue.
Google is Enterprise's first paying customer and rightly so. Along with Amazon, Apple, Meta, and Microsoft, it's profited off the free labour of Wikipedia's editors for years. Will the others follow suit? They should. Otherwise it's a bad, bad look.
🎧Wikipedia has tweaked its business strategy. For good, we say. Find out why.
D2C
Pharma Company Adopts The Pleasure Principle
TTK Healthcare, the parent company of male contraceptive brand Skore, is joining the 'passion product' (read: adult toy) sector with D2C e-store Love Depot. Apart from selling products from TTK's in-house labels, the site will sell toys from international brands such as plusOne, Love Honey, We-Vibe, Je Joue, and Satisfyer.
Bandwagon: Love Depot products will range from ₹600-₹30,000. But this is a crowded market. IMBesharam, Kaamastra, Lovetreats, MyMuse, and other homegrown sexual wellness startups have been for years. Their business also—not surprisingly—took off during the Covid-19 lockdown. People across ages, sexes, genders, and orientations are opening up to more excitement in their sex lives. Even PharmEasy stocks adult toys.
Psst: TTK Healthcare's survey showed that more than 81% of women experience sexual dissatisfaction and turn to pleasure products for fulfilment.
MEDIA
Bumper Sports Rights Due For A Reality Check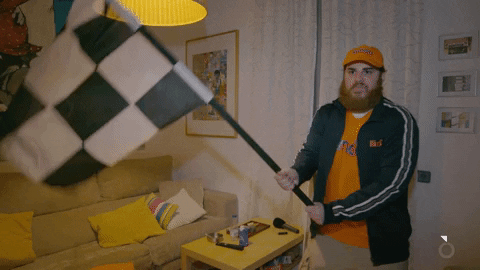 Disney may have ceded its IPL digital rights, but back in the US, it signed a $75 million deal to continue broadcasting F1 through 2025. It's an eye-popping deal because Disney last acquired F1 rights for just $5 million. The 15x increase reflects how far broadcasters and streamers will go to acquire (and retain) exclusive sports rights. Netflix and Amazon were in the F1 bidding race too.
Tipping point: But such deals conceal a faultline: both streaming and cable subscription growth are shrinking in the US. In order to make up for the colossal payout for sports rights, platforms and channels will have to increase monthly subscription charges. Take Disney-owned ESPN, which will charge viewers $10 a month just to cover programming costs. Add inflation-induced shrinking disposable income to the mix, and you have viewers who'll likely cut the cord.
🎧F1 is hot money today. ESPN shelled out $74 million for its broadcasting rights.
FYI
Shopping spree: Lenskart acquired Japanese D2C eyewear company Owndays in a deal worth $400 million. Contract manufacturing unicorn Zetwerk also acquired three companies—Pinaka Aerospace, SharpTanks and a unit of Wheels India—for a combined sum of ₹100 crore.
Out!: Zilingo co-founder and former CEO Ankiti Bose has stepped down as board director. In an Instagram post, she cited "opacity of information" for her decision.
Approved: The Competition Commission of India has greenlit Google's acquisition of a minority stake in Bharti Airtel.
In conclusion: Rebel Shiv Sena leader Eknath Shinde will be the next chief minister of Maharashtra. Devendra Fadnavis will take charge as Deputy CM.
Coffee break: Starbucks has competition. Reliance Industries is bringing British sandwich chain Pret A Manger to India.
No-go: In a 6-3 ruling, the US Supreme Court curbed the Environmental Protection Agency's power to limit greenhouse gas emissions. This is a major setback to the US' fight against climate change.
Spark.NXT: Bosch has invested ₹800 crore in developing a 76-acre smart campus in Bengaluru that can house 10,000 employees and offers multiple smart solutions.
FWIW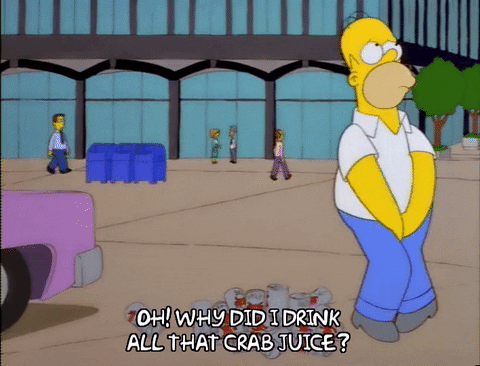 No free lunch: Being the World's Best Restaurant isn't enough to rake in profits. Denmark's Noma, famed for its $700 dollar lunch menu, isn't finding a lot of takers despite being one of the most elite restaurants in the world. It is now looking to temporarily shut down in Copenhagen and pack its bags for a travelling tour until 2023.
Sip on this: A local craft brewery in Singapore has introduced NEWBrew, a beer that's made of, wait for it, recycled toilet water. There are takers for the new drink. It's already sold out on tap, and stocks at supermarkets are expected to run out by July.
Beat the queue: ...By skipping the queue. In today's edition of #justrichpeoplethings, New York's wealthiest are getting procedures such as bladder surgery and prostate surgery to fight "Hampton's bladder" while on a road trip. That's a rather expensive option to get ahead of the traffic.
Want to advertise with us? We'd love to hear from you.
Write to us here for feedback on The Signal.