Discover more from The Signal
The Signal is a daily curated newsletter that helps you understand the latest developments in business, tech, finance, economy, and policy with sharp analysis and crisp insights thats fun to read arriving at 8AM daily in your inbox.
Over 81,000 subscribers
Will Masayoshi Son make a comeback?
What we are reading this weekend
Good morning! A big hello to readers who signed up this week. Welcome to The Intersection, The Signal's weekend edition. This week, we have a lighter edition where we have handpicked the best weekend reads for you. The Intersection will return next week with an original story. P.S: We'd like to hear from you. Do take the poll at the bottom of this email.
If you enjoy reading us, why not give us a follow at @thesignaldotco on Twitter and Instagram.
ICYMI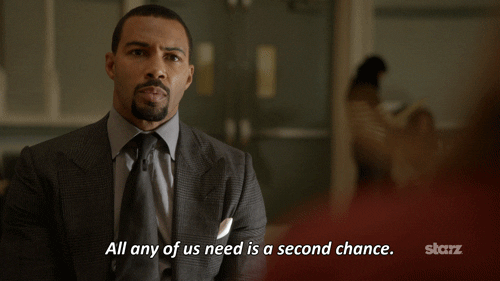 The comeback kid? SoftBank's Masayoshi Son has survived many lost battles with a firm goal—to win the war. His Japanese investment group posted a record quarterly loss of $23 billion in May. And its first Vision Fund, which raised $100 billion to invest in tech companies and promised meteoric returns, may now be worth even less than the investment amount. Such losses may be fatal for most, but Son has a penchant for proving everyone wrong. Whether he manages to revive SoftBank remains to be seen.
In charge of time: David Mills, known as the internet's "Father Time", created the Network Time Protocol (NTP) in the 1980s. NTP is an obscure software system that synchronises time on the web. But now, at the age of 84, Mills is retiring. Which raises the question of who will be his successor. It's a complex job—keeping leap seconds and other elements that muddle with the internet's clock in check. 
Invisibilia: The name Antonie van Leeuwenhoek may not ring a bell unless you're a microbiologist or physics buff. He's the man who first spotted protozoa and bacteria; in doing so, van Leeuwenhoek laid the foundation for germ theory, medical science, and virtually every discipline that makes sense of the invisible world. But how did a Dutch fabric seller craft the world's most powerful lenses in the late 1600s and beat polymaths Galileo and Robert Hooke to their game? Here's how researchers stumbled upon the answer—with the help of a nuclear reactor, no less.
Picture imperfect: In its 12 years, Instagram has gone from being a photo-sharing app to a TikTok clone. How has this—and the pandemic—affected photographers and illustrators who once subsisted off the platform? The first chronicle from this week charts the 'laissez faire' food photography movement, which has upended the carefully-curated food shots Instagram was (in)famous for. The second acquaints us with the gripe visual artists have with Instagram, aka why they're migrating to Glass, VSCO, Behance, and even Twitter to showcase their works.
Swept under the rug? Not quite: A tool that's often delegated to a closet or a dark room is getting a makeover of sorts. And there are buyers! Artisanal sorghum brushes—table sweeps, pocket-sized hand brushes and traditional long-handled brooms—shipped straight from Tokyo are now a collector's envy. And while it is mostly sold as a utility item in the West, it is also being used as decor. This story in the Financial Times breaks down the mystery behind it.
Bhai ka nizaam: Altaf Hussain is an interesting figure (and now, a meme) in Pakistani politics. Revered by his loyal wafa parast cadre, once feared by the rest of Karachi, and (more often than not) disliked by the "establishment" (code for Pakistan's mostly Punjabi military), and banned by the country's courts, Hussain is now plotting a comeback of sorts. Hussain's party, the Muttahida Qaumi Movement or MQM, represents the Urdu-speaking Mohajir community, which traces its pre-partition roots to India (predominantly Uttar Pradesh, Bihar, Madhya Pradesh). Dive right into this riveting profile of Hussain, the MQM's violent politics, and the city he once and perhaps continues to lord over. 
THE SIGNAL DAILY
Back to Campus - The Signal's Brand New Podcast
It's often the tiny moments from our student lives that play a big role in what is to come—be it the career switch you make or the startup idea that you bring to life.
We at The Signal are excited to present 'Back To Campus', a brand-new podcast that will give you a glimpse into the lives of those who couldn't be bothered to follow a traditional career path.
Hosted by Rajneil Kamath, co-founder of The Signal, this is a podcast where we speak to change-makers and disrupters across fields who share their memories and experiences from their college years. From Harsha Bhogle, the voice of Indian cricket, to Kanishk Seth, everyone's current favourite singer, the guest line-up will surely inspire you!
Tune in to Back To Campus for some of the best anecdotes, college stories, and life lessons from various personalities. Available on Spotify, Amazon Music, or wherever you get your podcasts.
ONE LAST THING BEFORE YOU GO…
We'd like to hear from you!
Enjoy The Signal? Consider forwarding it to a friend, colleague, classmate or whoever you think might be interested. They can sign up here.
Do you want the world to know your story? Tell it in The Signal.
Want to advertise with us? We'd love to hear from you.
Write to us here for feedback on The Signal.