Discover more from The Signal
The Signal is a daily curated newsletter that helps you understand the latest developments in business, tech, finance, economy, and policy with sharp analysis and crisp insights thats fun to read arriving at 8AM daily in your inbox.
Over 81,000 subscribers
The winter is coming for tech IPOs
Also in today's edition: WhatsApp looks to Greek Freak; Bikaji eyes ₹1000 crore IPO; DoorDash wants McDonald's to speed up; EU talks tough
In a now-deleted Instagram post, mercurial rapper-entrepreneur Kanye West included cartoon character Peppa Pig in the ever-growing list of people he's "beefed" with. While the list includes the expected (Taylor Swift, Drake), it also has popstar Billie Eilish and ex-wife Kim Kardashian's new beau Pete Davidson, who West refers to as "Skete". Kanye's gripe with Peppa Pig is only because his last album got a lower review score than the Peppa Pig soundtrack. How could you be so heartless, Kanye?
In today's episode on The Signal Daily, we talk about IPOs. Bikaji, a traditional Indian snack manufacturer, is planning to go public. There are reasons why many tech companies are avoiding going public right now. Listen in to find out why.
The Market Signal*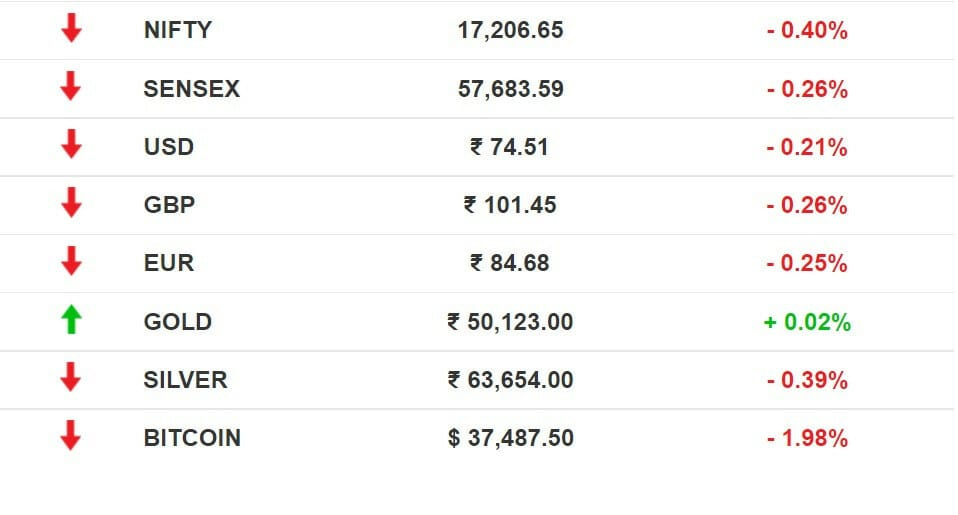 Stocks: Benchmark indices ended in the red amid a sell-off across sectors, with the ongoing Russia-Ukraine border tension rattling investors. Shares for Paytm and Nykaa slumped. Shares took a dive in Asian markets as well. China tech shares fell after fears over Beijing's new regulatory rules.
Crypto: The Russia-Ukraine crisis rained on crypto's parade as well. The Bitcoin traded under $37,600, representing a 2% drop on the day. Further escalations may lead to sharp losses.
WhatsApp Adds A Display Picture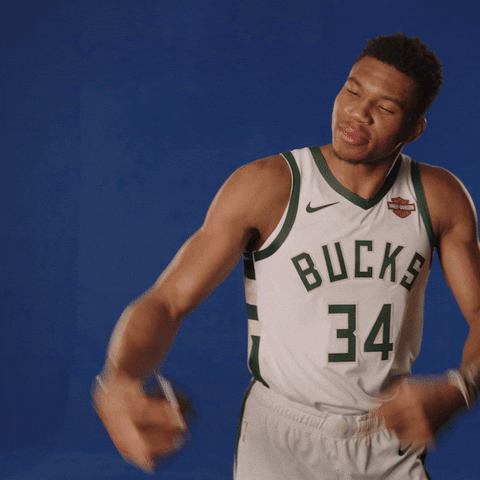 …And it's not Virat Kohli or Neymar, two of the most popular sportsmen in its leading markets.
Instead, WhatsApp-owner Meta Platforms has roped in NBA star Giannis Antetokounmpo aka the "Greek Freak" as its global face.
Why Giannis? Antetokounmpo is an international basketball star. His background is just as interesting. Born in Greece to Nigerian parents, Antetokounmpo made his name in the Milwaukee Bucks, helping them earn the NBA title last year. His own stock has been on the rise in the last two-three seasons, with three MVP awards, and strong jersey sales.
US push: It comes at a time when WhatsApp is making a deeper push in the US (where it only has 79 million users as per Statista). WhatsApp is pitching itself as a safer alternative to services such as iMessage, and going beyond the traction it predominantly enjoys among immigrant users.
But herein lies a small reality: that WhatsApp's growth may well be stalling in markets such as India and Brazil.
Your Bhujia Is Now Worth $1 Billion
Bikaji Foods International, one of the largest players in India's cutthroat namkeen (Indian savoury snacks) business, wants to raise ₹1,000 crore through an IPO at a valuation of $1 billion. If greenlit, the IPO will give Bikaji's existing investors Avendus, Axis, IIFL, and Lighthouse Funds an exit.
Family feud: The battle for Bikaneri bhujia—a Rajasthani fried snack—is ongoing for generations. Sitting atop is the Gangabhishan Agarwal-founded Haldiram's brand, currently embroiled in a family feud ever since Agarwal's descendants established rival companies Prabhuji, Bikaji, Bikanervala, Bhikharam Chandmal, and Bikano. Bikaji founder Shivratan Agarwal is Gangabhishan's grandson.
Courting PE: Haldiram's was the first bhujia brand to court private equity (General Atlantic, KKR, Everstone Capital, and even Kellogg's), but the efforts never materialised. However, it owns a stake in accelerator fund 9Unicorns and news website The Quint (through a family-owned holding company).
Late Winter For IPO-Bound Firms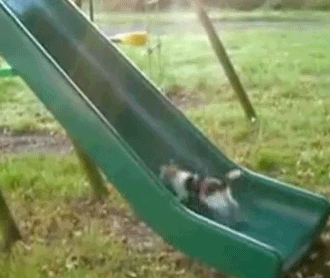 A chill has set in the IPO market weeks after closing out a record year in which 63 companies raised ₹1.19 trillion. Tech companies hoping to sell shares at high valuations may now have to settle for much less or wait for a better time.
Wait and watch: Adtech startup InMobi had expected to raise $1 billion, which may be difficult in the current market. Online drug retailer PharmEasy is looking to raise ₹6,250 crore in an IPO by the next fiscal year.
Et tu, Oyo? IPO-bound Oyo and Delhivery may also wait it out as they do not expect to get the valuations they want in the current market. One exception, however, is FirstCry, which wants to hit the bourses sometime this year.
The Signal
The IPO market was going great until Paytm's ₹18,300 crore share sale in November 2021. The stock tanked on debut and now has lost over 60% of its IPO price. In the new year, the global tech stocks selloffs have seemingly rubbed onto Indian companies as well, with the likes of Nykaa and Zomato also suffering a rout.
The much-awaited LIC IPO would be a matter of concern for other companies going public. The $8 billion that the insurer is hoping to raise will suck out a significant amount of liquidity. Until now, global markets were awash with liquidity because of pandemic stimulus packages, but central banks are closing the taps to fight runaway inflation.
The IPO market will be tougher from April 1, 2022, as RBI and SEBI regulations will reduce financing avenues for investors.
DoorDash Goes Off The Menu
DoorDash will increase fees against McDonald's outlets that delay orders.
Doordash will first reduce its base commission for McDonald's. In a situation where an outlet keeps the driver waiting, the rate will start scaling up. The plan will go live only by 2023, which gives the fast-food chain enough time to get through its shortcomings. Food apps in China aren't this lucky.
Pay up: In its latest regulatory crackdown, China has asked online delivery giants such as Meituan and Ele.me to cut fees they charge restaurants to reduce operating costs. Meituan lost $26 billion in its market value.
Ground zero: The DoorDash-McDonald's development comes at a time when Indian markets are dominated by Swiggy and Zomato. The pandemic changed how we eat: dine-ins, cloud kitchens and takeaways have gained traction in the US even as dining picks up. Will food delivery companies extend their losses to Indian restaurants? We'll have to wait and watch.
EU Plays Phone Tag With China
A trade war is brewing within the corridors of the World Trade Organization (WTO). The EU, with likely support from the US and Japan, will lodge a formal complaint with the WTO against China. Reason: China's power grab for tech licensing deals.
Explain: China forbids businesses from settling disputes in courts outside the country. This means that companies—including smartphone giants Huawei, Xiaomi, Oppo, etc.—can file 'anti-suit injunctions' against EU tech providers who want to dispute licensing fees. The bone of contention is that Chinese companies (with the blessings of Beijing), pay only half the market rates of licensing fees to Nokia, Ericsson, Fraunhofer, and other 4G and 5G providers. The result is a loss in revenue for these EU businesses.
Perhaps this is why Chinese smartphones are so cheap.
FYI
Upping the Ante: Russian president Vladimir Putin has recognised the independence of separatist regions, Luhasnk and Donetsk. An emergency meeting of the UNSC (under the Russian presidency) is currently underway.
Caught: A data leak of more than 18,000 Credit Suisse accounts was made public. The Swiss bank's clients were involved in human rights abuses and drug trafficking. The bank has denied any wrongdoing.
Make way for crypto: California has introduced a bill that could make cryptocurrency a valid payment method.
Press play: Krafton, the South Korean gaming developer behind PUBG, will double down on expansion in India.
Jabbed: BiologicalE's Corbevax has been given emergency approval for children between 12 to 18 years of age.
Done deal: Homegrown platform Flipkart has sold Cleartrip's Middle East business to Wego, an online travel marketplace.
FWIW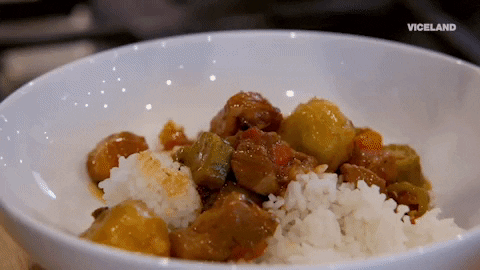 Curry tales: Much before it was relegated to just "curry" it was a favourite among the British army. Even as the "strictly English" roasts took over the curry on the dinner table, the breakfast curry was a mainstay. Often a guilty pleasure, and sometimes a yearning for nostalgia, the breakfast curry has enjoyed an easy appeal through time.
Let that ink in: Tattoo artist Doy has inked many Hollywood celebrities, but back home, he is a criminal. South Korea is the only developed country where only medical professionals are licensed to provide tattooing services, which forces artists like Doy to work underground. But this may change. The ruling party's candidate Jae-myung, who is up for a presidential election, may just legalise tattooing.
A leaf out of the pandemic: There's a new genre in fiction coming to a store near you: pandemic fiction. Two years later, the pandemic has changed our lives, and possibly even plot novels. Authors Anne Tyler, Ian McEwan, and Isabel Allende have penned books with the pandemic weaved into the plots.
Want to advertise with us? We'd love to hear from you.
Write to us here for feedback on The Signal.