Discover more from The Signal
The Signal is a daily curated newsletter that helps you understand the latest developments in business, tech, finance, economy, and policy with sharp analysis and crisp insights thats fun to read arriving at 8AM daily in your inbox.
Over 81,000 subscribers
The world is worried. Very worried
Also in today's edition: Tatas buy an heirloom, Ambani buys two solar companies, IMF under a cloud
Good morning! India is minting unicorns faster than carmakers can find chips. Auto marketplace CarDekho is likely to be the next one. Hong Kong insurer AIA and South Korean Mirae are said to be leading a funding round of $100-150 million that will value the company at $1.2-1.4 billion. The money will go to expand its used car business.
The Market Signal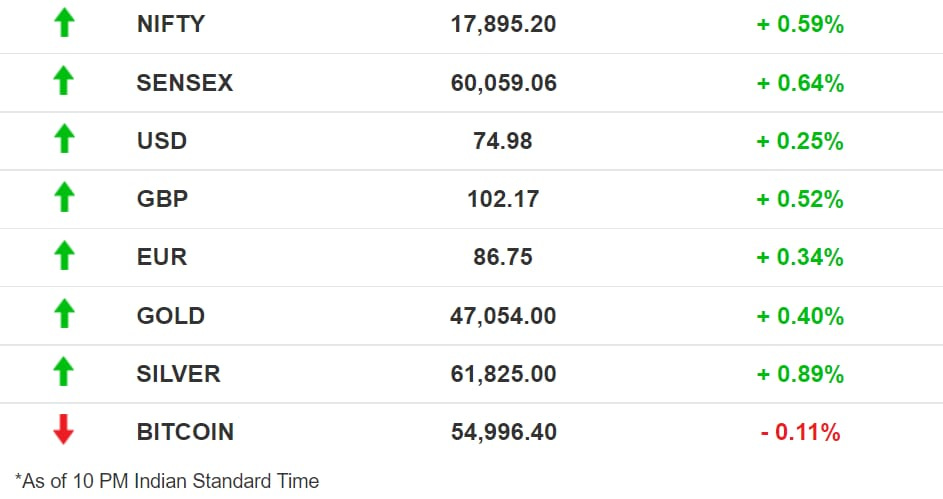 Stocks: Benchmark indices ended the last week on a bullish note as the Reserve Bank of India kept rates unchanged and reiterated its accommodative stance. Markets will keep their eyes peeled for corporate earnings in the coming week. Infosys' guidance will be keenly watched on Wednesday.
Air India Returns Home
The time loop has closed. After nearly 70 years, Air India (AI) has returned to its founders. Tata Sons won the bid for a 100% controlling stake in the ailing national carrier at ₹18,000 crore ($2.4 billion).
The deets: The Tatas also get full control of Air India Express and half of the ground-handling company Air India SATS Airport Services. The conglomerate outbid SpiceJet promoter Ajay Singh to land the deal, which shifts over ₹15,300 crore of AI's debt to the Tata Group. It will pay the remaining ₹2,700 crore in cash.
Long-term play: The Tatas have a long-term strategic plan for AI, including new leadership and vendor contracts. It helps that AI's union members are on board, given that the Tatas overseas acquisitions have often been plagued by labour trouble. Yet, the success of the acquisition depends on avoiding a Corus-like situation.
Meanwhile, the government is putting regional carrier Alliance Air on the block.
Two More Pieces In Place For Reliance
Asia's richest person, Mukesh Ambani, celebrated his entry into the 10-men club of those worth more than $100 billion by purchasing two companies on the same day.
Global and local: Reliance Industries purchased Norwegian REC Solar for $771million. It is also buying a 40% stake in Sterling and Wilson Solar from the Shapoorji Pallonji group in a multi-stage transaction for about ₹2,845 crore. The company is an engineering, procurement and construction contractor which executes large solar projects.
Next frontier: Norwegian REC, acquired from China National Bluestar Group, is a part of Ambani's newest bet, green energy. The purchase will give Reliance advanced technology to produce polysilicon, the basic material used to make photovoltaic cells. REC has over 600 patents to make high-efficiency solar panels. Ambani, who has committed $10 billion to green energy, is likely to reap his next few billions from this sector.
War Clouds Gather Over Taiwan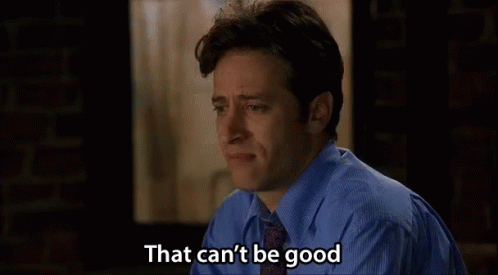 There is "very little insulation left on the wiring", Danny Russel, a former US assistant secretary of state remarked pithily about the relationship between China and Taiwan. "It's not hard to imagine getting some crossed wires and that starting a fire," he told the New York Times.
Sparks: China has sent about 150 warplanes close to Taiwan over the past few days. Over the weekend, Chinese President Xi Jinping reiterated that a peaceful reunification of Taiwan with the mainland would be in the best interest of all. Xi's remarks came even as the Wall Street Journal revealed that for at least a year the US had been secretly deploying commandos and marines to train the Taiwan military. Not to compare, but we know what happened the last time the US trained an army (Hint: Afghanistan).
Double whammy: While tensions brew in the Taiwan Strait, central bankers across the world are worrying about runaway inflation because demand is recovering fast even as supply chains remain broken, commodity prices high, and labour short. To add to the woes, an energy crisis has gripped major economies. India too is staring at blackouts, including in capital Delhi. Chief Minister Arvind Kejriwal has sent an SOS to the prime minister.
The Signal
Over the past couple of years, China has moved to bring Hong Kong under Beijing's thumb. Taiwan fears it is next. President Xi too has clearly indicated that it is not a matter of if but when. A virtual summit between Xi and US President Joe Biden is in the works later this year. Taiwan is on the agenda.
A perfect storm is gathering with price rise and energy shortage threatening to derail economic recovery even as clouds of war gather over Taiwan. The world is keeping its fingers crossed.
A Global Tax Floor Is Set
India, China, and Brazil scooted in at the last moment to sign a deal to put a 15% floor on the global corporate tax rate. They took the total number of signatories to 136.
Making big companies pay their fair share of taxes in the countries where they operate was one of Joe Biden's first initiatives after being elected President of the US. Companies like Facebook and Google, for instance, were domiciled in Ireland whose 12.5% tax rate helped swell their coffers with billions of dollars.
No teeth: Several developing countries felt their interests were not protected and the agreement was toothless but backed it anyway. India will also wait for a final deal before it removes its "Google tax" or equalisation levy.
Only four countries — Kenya, Nigeria, Pakistan, and Sri Lanka — have not signed up. Incidentally, Sri Lanka is building a China-backed tax haven in its Port City, Colombo.
Easy Going Business At World Bank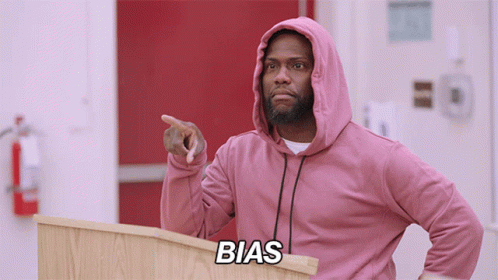 China's got a shortcut even as countries such as India reformed laws and relaxed rules to go up the rankings ladder. The International Monetary Fund executive board is meeting to discuss the fate of its managing director Kristalina Georgieva after allegations she helped manipulate data used to prepare Doing Business rankings to favour China.
Dubious business: An independent investigation by law firm WilmerHale reportedly found that Georgieva, who was CEO of World Bank until 2019, and former World Bank President Jim Yong Kim's office pressured staff to manipulate data. China's global ranking in the "Doing Business 2018" study rose from 85th to 78th as a result.
The top honchos reportedly wanted to keep Beijing happy ahead of a major capital increase that the bank's management was seeking at the time.
What Else Made The Signal?
Crypto bet: Short-video sharing app Chingari, which hopes to be India's home-grown TikTok, has raised $19 million in cryptocurrency from a clutch of investors including Solana Capital and Kraken.
Bitter taste: Chinese regulators have fined the country's largest food deliverer, Meituan, $533 million for violating anti-monopoly laws.
Within limits: Traders of edible oils and oilseeds will now have to contend with a trading limit as the government wants to keep soaring prices under check.
Bomb man dies: Abdul Qadeer Khan, widely considered to be the architect of Pakistan's nuclear weapons programme, died after a prolonged illness.
Nobel Peace: Journalists Maria Ressa and Dmitry Muratov have won the Nobel Peace Prize for their fights to defend freedom of expression in the Philippines and Russia.
Big Festive Sale: E-commerce platforms like Flipkart and Amazon, have got $2.7 billion in sales and are on track to cross $4.8 billion of gross merchandise value (GMV), in the first week of festive sales.
Sour dream: Fantasy sports company Dream 11 has temporarily shut down in Karnataka after Bengaluru police filed FIRs against the founders saying they violated a court order.
FWIW
Choco-rail: It's not often that the Indian Railways gets a sweet deal. But this one was. With few people traveling by train, air-conditioned coaches were going empty. So the South Western Railway packed 18 AC coaches with a consignment of chocolates and noodles from Goa to Delhi. That ticket cost AVG Logistics, the consignor, ₹12.83 lakh, Livemint reported.
Bone seller: TikTok has created many a celebrity but none like Jon Pichaya Ferry or JonsBons to followers. Ferry, with about half a million followers, sells human remains. The bone trader has attracted quite a bit of flak and debate over the morality of the business. Some may say that it is a legitimate business as Ferry claims he sells bones for educational purposes. Others say not all buyers have education on their minds.
Vet care crypto: El Salvador has several firsts now. It is the first country in the world to adopt bitcoin as legal tender. It is also the first country to use volcanic power to mine bitcoins. Now President Nayib Bukele plans to use ~$4 million of the gains in the Congress-authorised Bitcoin Trust to build a veterinary hospital.
Want to advertise with us? We'd love to hear from you.
Write to us here for feedback on The Signal.