Discover more from The Signal
The Signal is a daily curated newsletter that helps you understand the latest developments in business, tech, finance, economy, and policy with sharp analysis and crisp insights thats fun to read arriving at 8AM daily in your inbox.
Over 81,000 subscribers
WWE content on the ropes
Also in today's edition: Drama in the Musk Foundation; TV still rules in India; China grapples with mortgage boycott; Supply chains on the mend
Good morning! Just how big are India's largest tobacco firm, liquor company, and its fastest-moving FMCG major? Big enough to cumulatively make 432 executives crorepatis. The Economic Times reports that the number of eight-figure earners in ITC, United Spirits, and HUL increased by 33%, 44%, and 113% respectively. Thank performance-based pay and hikes in times of talent crunch and poaching. Where's the wishing fountain when you need one?
If you enjoy reading us, why not give us a follow at @thesignaldotco on Twitter and Instagram.
The Market Signal
Stocks: Indian equities began the week on a high note. All sectoral indices closed in positive territory. The rupee closed just shy of 80 to a dollar. Financial Times estimates that half a trillion was shaved off fintech companies' valuations in the current stocks rout. Goldman Sachs' revenues sagged in the second quarter and profit fell 47% as post-pandemic dealmaking slowed. 
Early Asia: The SGX Nifty (-0.75%) and Hang Seng Index (-0.91%) were swimming in the red at 7.30 am India time. Nikkei 225 was trading in positive territory (0.91%).
STREAMING
WWE Scandal Spurs Streaming Smackdown
There are doubts over whether WWE's streaming and broadcast deals with Netflix, Disney, and NBC will bear dividends after sexual misconduct and hush money allegations against Vince McMahon.
Why this matters: WWE is one of the world's biggest sports empires. Its Wrestlemania viewership in India alone was 56 million this year.
Fallout: WWE chief McMahon resigned in June, but he still wields significant creative heft and voting power. This hasn't gone down well with Netflix, whose Vince McMahon showcase was one of its most expensive documentaries. It may now scrap the project. WWE also sold exclusive rights to NBC's Peacock and Disney's A+E Networks and Disney+ Hotstar (Indonesia). Viewership for 'WWE Biography', which airs on A+E, tanked -45% in the second season—which aired days after the WSJ report.
Etc: SonyLIV, which streams WWE in India, wants to churn out 60 shows and 36 movies every year. Phew.
🎧 Streaming services are in a bind as WWE's Vince McMahon is being investigated for sexual misconduct.
REAL ESTATE
China Attempts To Defuse Mortgage Boycott 
China is considering a mortgage repayment moratorium to placate irate homebuyers and encouraging banks to increase lending to developers. The move is aimed at finishing stalled housing projects.
Dissent: Buyers in 100 projects across 50 cities have refused to repay loans as homes they bought remain unfinished. More consumers joining forces could mean a big threat for the financial system. The real estate sector accounts for up to 30% of China's economic output. 
Backdrop: China's real estate market went into a tailspin after the government introduced the Three Red Lines debt norms in 2020. Property giant Evergrande was the first to capitulate under pressure to shore up debt, missing a 2021 repayment deadline on over $300 billion debt. 
ECONOMY
It's A Fine Balance
The good news is broken supply chains are gradually mending. The long lines of ships a few months ago outside key ports such as Shanghai and Los Angeles have shrunk. 
The Drewry container freight index is down by a third from its September 2021 peak. 
Bad news: It's not back to normal yet and new snarls may appear. The US East Coast traffic, for instance, is getting heavier. So is container traffic to Europe. 
Demand is sluggish, prices are too high and incomes have not kept pace to improve affordability.  
The Signal 
Several economies, including the US, appear to have entered a delicately balanced phase where policies will determine which way the growth worm moves on the graph. Too many rate hikes could crush demand and jeopardise growth. Too little could fuel inflation. 
The world has somewhat adjusted to the shock of the Russia-Ukraine war, finding alternative sources for critical commodities. Not everything is in place but most countries are learning to live with new prices and suppliers. Oil prices are off the peaks. 
India could be an outlier in the second half of the year. Equity markets have corrected and valuations are more realistic. Quarterly earnings are likely to be sober with no bumper profits (some losses even) but reflecting the mixed impact of easing supply strains and low demand. We have previously written about spare capacities waiting to be tapped in India. Lower energy costs, good rains and a supportive monetary policy could spur growth in the second half of the year.
MEDIA
What Is 'Total Addressable Market', Anyway?
A recent Twitter thread has revealed some surprising media consumption trends in an unlikely source, the National Family Health Survey (NFHS) 2019-2021 (pdf) released in March. 
Mythbusting: About half of Indian men and two-thirds of women have never used the internet. At least once every week: 32.2% of Ladakhis listen to the radio, over half of all men in Kerala and Goa read newspapers, and 39% of Sikkimese women flock to theatres. TV remains the most popular medium (amongst print, radio, cinema, and internet) nationally.
The findings challenge assumptions about the 'next billion' (NB)—people in developing countries going online for the first time. It is often used by streaming and tech biggies (thanks to Omidyar and Google) to define a total addressable market or TAM. 
Tl;dr: Mobile-everything is du jour, but traditional media isn't going anywhere.
MUSKVERSE
Three's A Crowd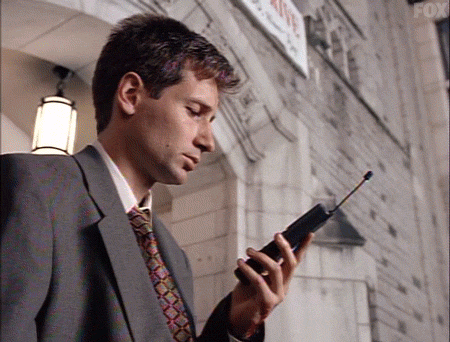 In June this year, while the media devoted reams to the will-he-won't-he Elon Musk-Twitter deal, the spectacular powerplay that'd unfolded at the Musk Foundation finally came to an end. Igor Kurganov, who'd emerged from nowhere to shepherd Musk into "effective altruism", was on his way out.
Goss: Musk's unpredictability worried his teetotalling, Mormon wealth manager Jared Birchall. The billionaire had tasked Kurganov—a former poker player and pot-smoking high school dropout with no Wall Street experience, unlike Birchall—in charge of a $5.7 billion corpus pledged for charity. Kurganov protested. Musk relented. Only because the FBI, also in disbelief over how easily Musk entrusted the Russian-born Kurganov with his billions, had started investigating him.
What now?: Sit tight and wait for Musk's next mercurial decision-slash-announcement, probably.
🎧 While Elon Musk was readying his Twitter deal, two men were in a face-off to control his fortune. Dive in.
FYI
Yes, but no: Finance minister Nirmala Sitharaman says the RBI wants cryptocurrencies banned, but can't do it without international coordination. 
Lockdowns loom: An Omicron sub-variant is threatening to shut down major Chinese cities, including Shanghai. Forty-one cities are already under restrictions.
More tax: Your grocery bill will likely go up as a new revised GST regime has kicked in. Easing global commodity prices may bring some hope. 
Hacked: Flipkart-owned travel-booking company Cleartrip has suffered a data breach. Customers' personal details were leaked. 
Buying chips: Reliance Jio has put up ₹14,000 crore to bid for 5G spectrum. Airtel has deposited ₹5,500 crore followed by Vodafone Idea (₹2,200 crore) and Adani (₹100 crore).
Slap on the wrist: Dutch central bank fined Binance €3.33 million for operating without registration.
FWIW
Ibiza? In this economy?: An Ibiza vacay was never cheap. It still remains a go-to for celebs to live their best lives. But it's gotten pricier, with everyone flocking to the Spanish island after being holed up for two years. So, a Coke-a-Cola can cost $13. Restaurants, taxis, and hotels are following suit.
Rolled out: Marks & Spencer is planning to get rid of "best before" labels on its fruit and veggies in an effort to curb food wastage. Patrons should now be the best judge on whether the produce is still fresh. Clearly, Marks & Spencer is a fan of YOLO. 
Void: Outdoor outfitter company Bass Pro has had enough of one customer; so much so that it changed its warranty policy. When a Missouri man tried to exchange his fourth pair of worn-out socks, Bass Pro changed its lifetime warranty to a 60-day one. Dude's now suing on grounds that Bass Pro's ad claims its socks are "the last you'll ever need to buy".
Want to advertise with us? We'd love to hear from you.
Write to us here for feedback on The Signal.