Discover more from The Signal
The Signal is a daily curated newsletter that helps you understand the latest developments in business, tech, finance, economy, and policy with sharp analysis and crisp insights thats fun to read arriving at 8AM daily in your inbox.
Over 81,000 subscribers
Xiaomi comes undone by India's great wall
Also in today's edition: BlockFi goes under; Musk's leadership flubs; A nickel horror story; Fresh dough for PhonePe
Good morning! What does it say about laser printers that one of the world's largest printer makers is ditching them entirely? The Register reports that Epson will stop manufacturing them by 2026 due to sustainability issues. The Japanese brand says inkjet printers are more environment-friendly because they have fewer parts, consume less electricity, and produce less carbon dioxide. Yay for those of us who haven't parted with our home inkjet devices despite their frustratingly-slow printing speeds.
🎧 After blockchain, India is now looking at AI to cut down on spam texts. The Signal Daily is available on Spotify, Apple Podcasts, Amazon Music, and Google Podcasts, or wherever you listen to your podcasts.
If you enjoy reading us, why not give us a follow at @thesignaldotco on Twitter and Instagram.
The Market Signal*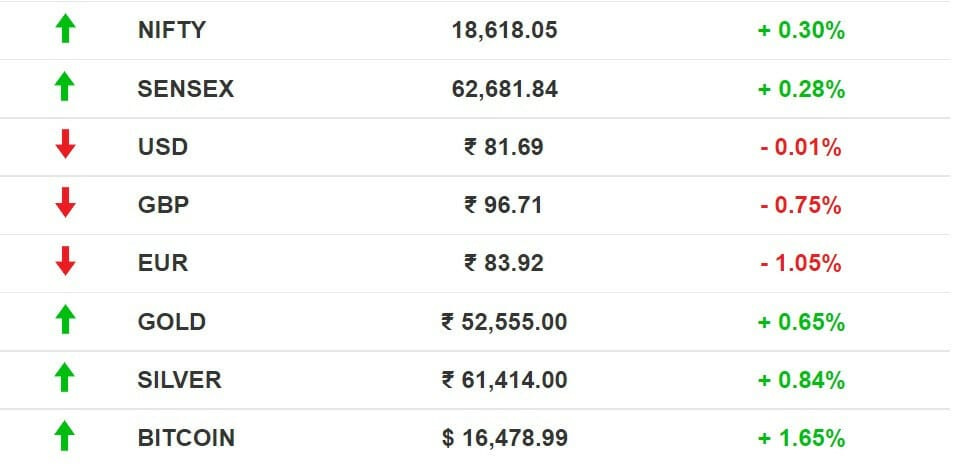 Stocks: A strange thing happened to the NDTV stock. Several investors tendered the media company's shares in Adani Group's open offer following its acquisition even though the market price was 27% higher than what Adani was offering, Bloomberg reports. It has helped Adani buy enough shares to effectively control NDTV. Most of those who sold in the open offer were corporate investors.
Chinese behemoth Alibaba is expected to sell Zomato shares worth $200 million constituting 3% of the food delivery company's equity, according to CNBC Awaaz.
The Wall Street Journal reports that unlisted tech startup valuations are plunging. Their valuations have dropped in the range of 30-40% in private deals while in some cases the erosion is up to 80%.
Early Asia: The SGX Nifty slipped (-0.08%) from its previous close at 7.30 am India time. Nikkei 225 (-0.69%) and Hang Seng Index (-0.26%) also contracted.
SURVEY
The Signal Annual Subscriber Survey 2022
A programming note: Have thoughts about The Signal? We'd love to hear from you. We'd like to know what works for you and what doesn't. We are keenly aware that your time is valuable and we assure you this will be a breeze. Did we mention that the survey is completely anonymous? Help us make The Signal better. 
TECH
Xiaomi Drops The Ball On India
For non-core businesses, anyway. The Chinese tech giant—the leader in India's smartphone market before Samsung caught up—may divest $300 million worth of stakes in companies such as ShareChat, ZestMoney, and KreditBee, per an Inc42 report.
Context: The Enforcement Directorate, which is probing Xiaomi India's royalty payments as part of a larger investigation into alleged money laundering by Chinese firms, froze company assets worth over ₹5,500 crore ($673.5 million) in May.
Regulatory scrutiny snowballed into low margins for Xiaomi's largest market outside China and the shuttering of Mi Financial Services and Mi Pay. Both were launched as part of a long-term objective of building an ecosystem that'd rival Google Play Store.
The Indian startups Xiaomi invested in all reported increased losses in their last earnings. India's restriction on Chinese FDI doesn't make things easier; Xiaomi will want plum exits, but is the current funding environment conducive to this want?
FINTECH
PhonePe Is In A Good Space
The digital payments firm needs only the Reserve Bank of India's blessings. The rest—the biggest UPI user base, $1 billion in fresh capital, and a perfect acquisition target—is in place.
Beefing up: The Walmart-owned financial services company already has a slew of licences, including stockbroking and selling financial products. If its proposed purchase of buy-now-pay-later company ZestMoney goes through, it will also own an NBFC licence. The Morning Context suggests that the acquisition will put its nose ahead of arch rival Paytm, which cannot expand its business because of regulatory hassles.
Ripe market: The Indian consumer is gradually moving from being thrifty to being more adventurous with debt. Data analysis capabilities of new-age fintech companies helps them build financial profiles of customers and fine-tune lending to them. The shadow bank route is ideal for them to expand as Indian banks are risk averse.
CORPORATE
Let's Call It: Musk Is A Terrible Manager
The Chief Twit is now bickering with Apple CEO Tim Cook. Apple, Musk revealed in a flurry of tweets, seemingly threatened to withhold Twitter from its App Store and stop advertising on the microblogging site. The latter, if true, would be a body blow: Apple was Twitter's top advertiser for Q1 2022.
Advertisers wouldn't want to associate with a platform whose owner hasn't just welcomed Trump back and reactivated some QAnon accounts, but gutted a team monitoring child sexual abuse material (CSAM).
The Signal
Musk created X.com, which merged with Confinity—the company that'd become PayPal. His term there as CEO wasn't smooth. Differences with Peter Thiel and others led to an exodus that wreaked havoc, forcing the board to boot Musk and replace him with Thiel.
Musk's impulsive, hustle-at-all-costs style of management hasn't boded well for his employees (no, stock prices aren't everything). Take Tesla, whose founder Martin Eberhard was unceremoniously ousted by Musk, and whose labour and safety violations and alleged lack of requisite certifications contextualise those viral videos about poor build quality.
Neuralink isn't doing great. Neither is The Boring Co, at least when it comes to following up on lofty promises of disrupting mobility. As for SpaceX, even the US FCC isn't sold on the Starlink unit "delivering the promised service".
Perhaps Musk is a visionary. But he's more an influencer who's gotten away with a lot more than most CEOs do. Will his luck run out?
🎧 Elon Musk is now going after Apple. Find out why. The Signal Daily is available on Spotify, Apple Podcasts, Amazon Music, and Google Podcasts, or wherever you listen to your podcasts.
ELECTRIC VEHICLES
Indonesia's Nickel Dream Comes At A Cost
At least 40 countries have promised to swap EVs for traditional combustion engine-driven (ICE) vehicles by 2050. Nickel-rich Indonesia wants to play a key role in the EV revolution, and China is helping it realise its dream. The catch is a terrible one.
Trouble in paradise: Chinese companies, specifically the Tsingshan Holding Group, owns 61% of Indonesia's total nickel production. The nickel-smelting plants built for the future not only run on coal power, but have displaced locals and caused environmental hazards and thousands of respiratory infections.
Flux: Developments in EV battery chemistries, not least because of concerns over mineral extraction from Congo to Australia, may make nickel lose out to lithium, for now. For one, lithium iron phosphate batteries are cheaper, and China's EV market is lapping them up.
CRYPTOCURRENCIES
BlockFi Is Off The Block
More chips are falling in the domino effect post the implosion of FTX. Crypto lender BlockFi is the latest to file for bankruptcy.
This was coming: BlockFi joins FTX, Vauld, Genesis Block, Liquid Global, Voyager Digital, Celsius, and many others in the crypto graveyard.
After getting burnt by one of its largest borrowers—the bankrupt Three Arrows Capital—BlockFi cut staff and was to receive a <$400 million lifeline from FTX. But BlockFi had bad luck with FTX too, primarily because of exposure to its sister company Alameda Research. The platform was forced to halt customer withdrawals after FTX went bust and filed for bankruptcy. The company will now focus on recovering all dues owed to it.
Desert storm: The UAE—particularly Dubai, which had granted licences to FTX and Three Arrows Capital—is contending with a reckoning of its crypto-friendly policies.
FYI
One airline: The Vistara-Air India merger will be completed by 2024 subject to regulatory approvals. Tata Sons will hold a 74.9% stake in the merged entity, while Singapore Airlines will own the rest.
It's here: The Reserve Bank of India (RBI) will launch the first pilot for the retail digital rupee (e₹-R) on December 1 in four cities and with four banks.
In the bag: Indian fintech major CRED is acquiring CreditVidya, a 10-year-old lending-as-a-service platform, in a cash and stock deal.
Exiled in Tokyo: Alibaba founder Jack Ma has been living in Tokyo for nearly six months amid China's tech crackdown. He had largely disappeared from public view since criticising Chinese regulators two years ago.
Dharavi 2.0?: The Adani Group is the highest bidder ($620 million) to redevelop Dharavi, the world's largest slum.
Early exit: American entertainment company AMC Networks' CEO Christina Spade has stepped down from her role after less than three months in charge.
Throwing a lifeline: The Hinduja Group, Torrent, Piramal, and Oaktree Capital have submitted bids for the bankrupt financial services company Reliance Capital.
THE DAILY DIGIT
$35 billion
The amount that bookmakers are betting on during the 2022 FIFA World Cup, according to Barclays analysts. That's a 65% increase from the previous edition. (Bloomberg)
FWIW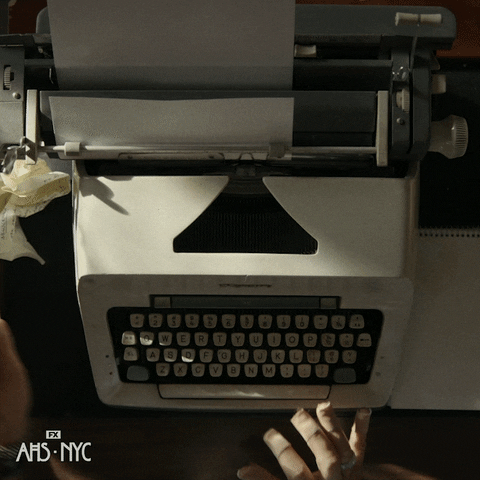 Old is gold: The Pacific island of Vanuatu was forced to be offline since November after a ransomware attack brought down its government servers. They've finally come up with a solution that is immune to cyber warfare: old-school pen and paper. Government employees and hospitals are going back to pen, paper, typewriters, and private email accounts to get things done. A masterclass in resilience, this.
Welcome to the future: A convenience store in Japan is living in 2050. Lawson will have one of its outlets staffed by cartoonish on-screen avatars, with remote workers at the backend to answer queries or process transactions. Customers will also meet these avatars across product aisles, urging them to give in to some good old impulse shopping. We reckon customers could do without the (human) small talk.
Bandage gets a makeover: Soon, the sticky band-aid may make way for a smart bandage. Apart from protecting a wound, it applies electrical stimulation to aid tissue repair. It is mainly recommended for people suffering from diabetes and infections or chronic wounds. Oh, and this can be tracked through your smartphone. Talk about being extra.
Enjoy The Signal? Consider forwarding it to a friend, colleague, classmate or whoever you think might be interested. They can sign up here.
Do you want the world to know your story? Tell it in The Signal.
Write to us here for feedback on The Signal.