Discover more from The Signal
The Signal is a daily curated newsletter that helps you understand the latest developments in business, tech, finance, economy, and policy with sharp analysis and crisp insights thats fun to read arriving at 8AM daily in your inbox.
Over 81,000 subscribers
The year that was
Through The Signal stories
The Signal and The Intersection are taking a break. Starting December 24, we will be on holiday until January 3, 2022. However, we will not leave you without your daily fix. Beginning today, you will receive special editions of The Signal that will have a selection of stories based on a theme that dominated 2021. Happy holidays to all our readers.
Btw, our podcast has been going strong for two months now. Tune in on your daily jog, drive to the office, or even as you WFH-ers have breakfast in bed. We promise it'll be music to your ears.
The years 2020 and 2021 changed the world like no other in living memory. An invisible blob of spiky protein wreaked more havoc than arguably World Wars. It upended ways of doing business, disrupted supply chains, pushed countries into recession, dented travel and even reshaped language.
Unable to travel freely and gather information, global media used innovative methods and ingenuity to extensively document the pandemic and its impact on people, countries, companies and life itself. There was news and there was a lot of noise as well. That is where we came in.
We, at The Signal, kept a watch on major trends that were shaping the world. We maintained a daily tracker for Covid-19 until new cases in India fell to very low levels. We wrote about companies, startups and entrepreneurs making the most of the crisis, and futuristic ideas that captured global imagination. Our writers looked at the big picture and provided insights for you to stay on top of the game. Often we were ahead of others in analysing events and connecting the dots. Today, we recall some of the best stories that we wrote in 2021.
How Apple Wanted To Be Facebook
At its annual WWDC event, Apple announced that it was doubling down on user privacy. We saw something different.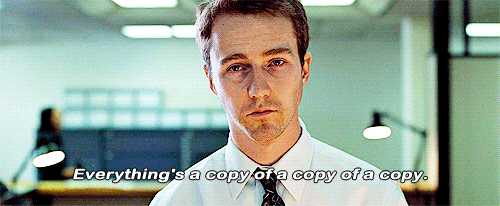 With its seamless experience and fervent fan base, Apple certainly has the potential to build a successful social network. It might not be on the scale of Facebook, but then again, that's probably not what Apple is targeting. It's likely giving people more reasons to buy its devices and tap into the ecosystem, privacy intact. But does it really understand social, especially at a time when all roads appear to lead to a creator-centric economy?
The War Of TikTok Clones
After Tiktok was asked to pack its bags, there was a huge void left to fill. At last count, there were at least seven apps that came up overnight to cash in. Our Signal was why it was difficult to become another TikTok.
Dominating the short video market involves four Cs: capital, content, creators, and copyright. The first buys the other three. And that is exactly what is happening. It is a gold rush for
(1) creators who are being courted by these platforms. If they were on TikTok for free earlier, platforms are now paying millions to have them exclusively
(2) music labels who own the copyright to the most popular and trending music that the platforms need to attract creators and audiences.
At first, it looked like Glance Roposo and Josh got a big boost with investments from Google and Microsoft, but then Moj secured mega funding - more than 4x of what its rivals raised. With the latest funding round, Josh is well capitalised to take on the Moj juggernaut. Who wins is anyone's guess, but investors see huge potential in the market and are backing their picks to go all guns blazing.
Extra: In the same edition we also wrote how an entire economy shifted when football superstar Lionel Messi moved from Barça to Paris Saint-Germain. 
When The Big Bull Bought An Air Ticket
It was past the peak of the second wave but the virus was still raging in many places when Rakesh Jhunjhunwala decided to set up a new airline. We wrote why it was a brilliant counter-intuitive bet.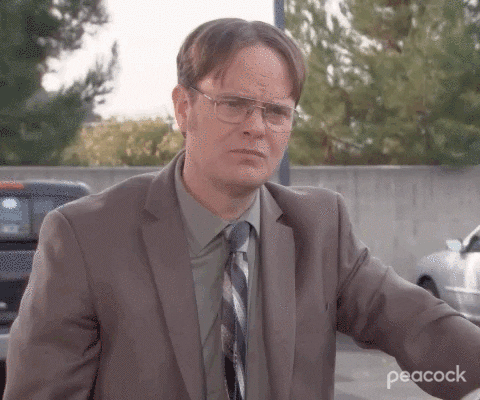 Just like his stock picks, the billionaire is entering aviation as a value investor. The sector is passing through an unprecedented crisis, and assets and resources are available dirt cheap. Balance sheets of several airlines are stressed and aircraft are idling in hangars, presenting an opportunity to lease or buy them at heavily discounted prices. The most important resource, pilots, both experienced and fresh out of flying schools, are cooling their heels at home. Airports too are eager to start up as soon as possible and likely willing to cut deals. For instance, the Adani group, India's largest airport platform that had recently taken over the management of six regional airports, has been struggling to get the business off the ground because of the pandemic. There never was a better time to prepare to fly, it seems.
Facebook's Meta Folly
We were bemused when Mark Zuckerberg said Facebook was moving on to the next iteration of the Internet, the Metaverse. If Facebook was unable to handle things in its current form, could it do any better in its next avatar? Recent events show that our scepticism was well founded.
While the Metaverse is still a nebulous idea, it is the approach that would make all the difference as it evolves as the next version of the Internet. Epic sees the Metaverse as a never-ending creation of the free-flowing imagination of thousands of creators and dozens of companies. Its CEO Tim Sweeney sees collaboration and interoperability as the key features which would also help avoid "pitfalls which turn consumer ecosystem companies into overlords that exert too much power". Facebook, meanwhile, sees it as a real-world replica with the operating levers firmly fixed in Menlo Park. Remember Freebasics? Facebook's attempt to create a gateway to the Internet with itself as the gatekeeper.
Evergrande ≠ Lehman Brothers
When China started tightening the screws on ride-hailing company Didi Chuxing, it sent investors cowering. In one week, Chinese companies lost $1 trillion in market value. Close on the heels of that, global markets glimpsed a Lehman Brothers moment when property developer Evergrande, which was carrying a debt burden of $305 billion, came to the verge of default. We thought it unlikely because the crisis was an engineered one. 
Evergrande's predicted collapse — if it happens — would be like a controlled implosion set off by new rules ushered in last year as part of President Xi Jinping's restructuring of economic behaviour. While the rules were intended to deflate a bubble in the property market, it is unlikely that the government did not notice their impact on the sector which contributes nearly 30% of China's GDP. Its studied inaction perhaps stems from the confidence that the incident will not have any impact that was not intended.
In fact, balance sheets are reportedly improving. That investors are low on China's priority was made quite clear when regulators went after Didi Chuxing despite the fact that it had just done an IPO. Most of Evergrande's debt is owed to global mutual funds, ETFs, and some Chinese companies. Unlike Lehman Brothers which had most of its assets on paper, Evergrande has tangible assets — equivalent to 2% of China's GDP — that have plummeted in value but are still worth something.
There will be no edition of The Intersection on December 25.
Want to advertise with us? We'd love to hear from you.
Write to us here for feedback on The Signal.