Discover more from The Signal
The Signal is a daily curated newsletter that helps you understand the latest developments in business, tech, finance, economy, and policy with sharp analysis and crisp insights thats fun to read arriving at 8AM daily in your inbox.
Over 81,000 subscribers
YouTube enters its Prime phase
Also in today's edition: GM mustard sparks debate; India 🤝 China; Plastic isn't going anywhere; Sony's making $$$
Good morning! Never underestimate the power of a screenshot. Bloomberg reports that stocks in the MSCI China Index—which tracks mid- and large-cap companies in China—rallied $450 billion over two days. A mysterious screenshot claiming that the country would reopen in March 2023 after ceaseless zero-Covid lockdowns went viral on WeChat and even Twitter, prompting traders to scoop up stocks. The genesis of the claim is unknown. Boy do we love a good mystery.
If you enjoy reading us, why not give us a follow at @thesignaldotco on Twitter and Instagram.
The Market Signal*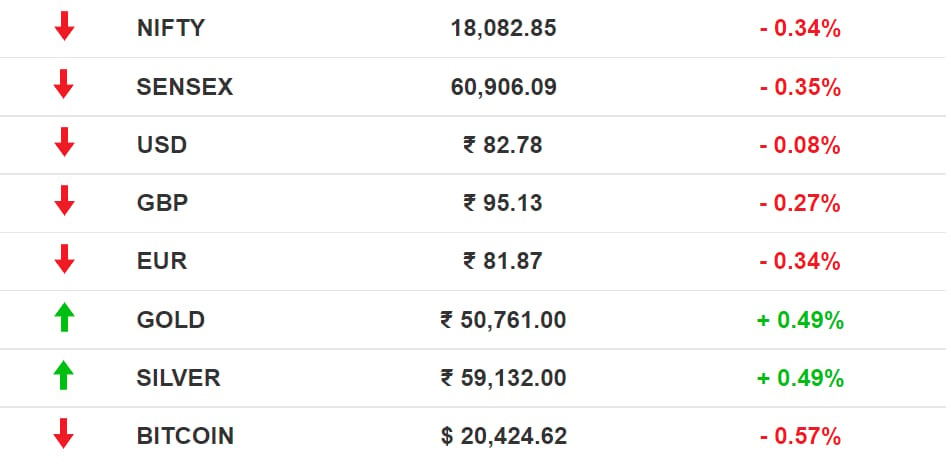 Stocks: Morgan Stanley* expects India's market capitalisation to touch $10 trillion in 2031. In a report titled "Why is this India's decade", the US bank says the country is set for an "economic boom fuelled by offshoring, investment in manufacturing, the energy transition, and India's advanced digital infrastructure". It forecast India to be the world's third-largest economy and stock market in a decade. 
The US Federal Reserve raised interest rates by another 75 basis points on Wednesday. Fed chair Jerome Powell said there was some way to go before pausing. But he hinted that the magnitude of future hikes could be smaller.
Early Asia: The SGX Nifty (-0.81%) and Hang Seng Index (-2.22%) slumped at 7.30 am India time. Nikkei 225 was shut on account of a public holiday.
FOOD
Splutter Over GM Mustard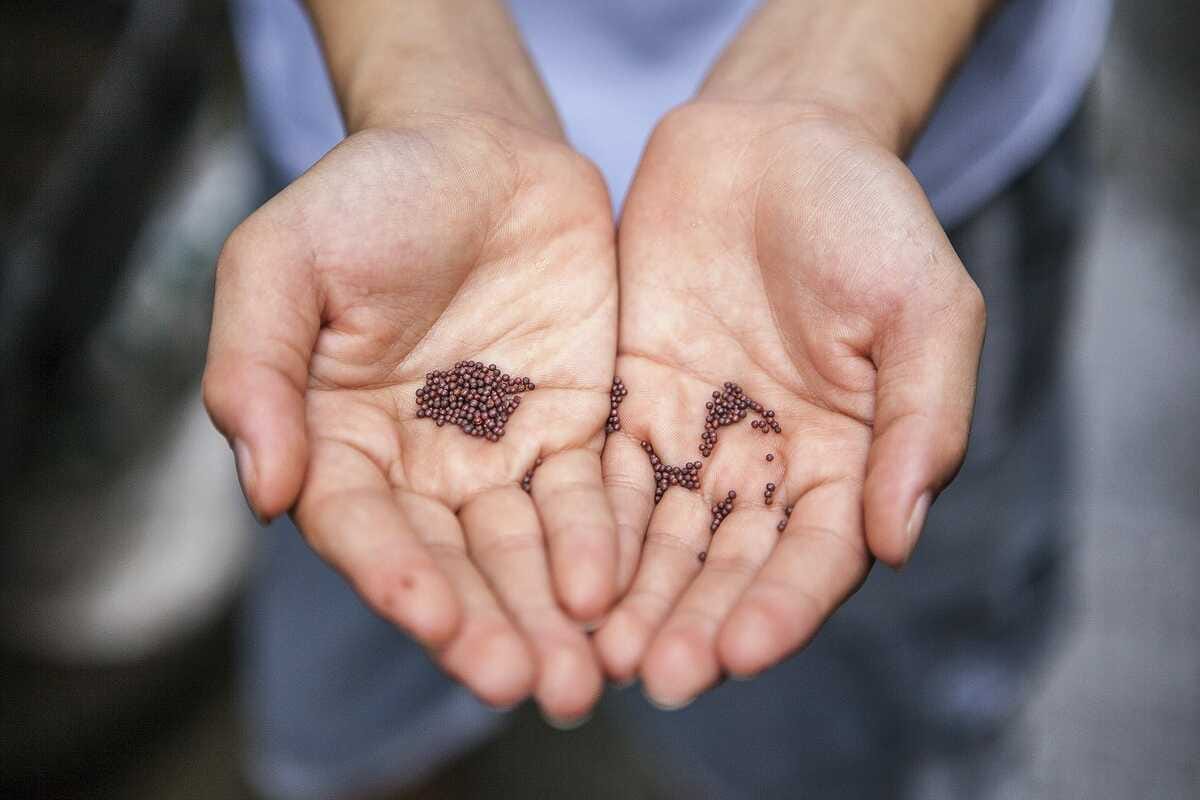 A fierce debate has erupted over India's Genetic Engineering Appraisal Committee (GEAC) clearing genetically modified (GM) mustard for commercial use. Mustard will be the first GM crop to be cultivated in India after Bt cotton. GEAC had approved Bt brinjal in 2010, but it was never commercialised.
Passing muster: India is the world's largest importer of cooking oil. Edible oil imports, accounting for 70% of India's consumption, cost the country $19 billion in FY22. Naturally, the government wants farmers to grow high-yielding varieties of oilseeds. Mustard oil is a staple in the northern and eastern states. GM mustard developed by Indian scientists is said to boost yield by nearly three times the current average of 1.3 tonnes per acre.
Critics allege the Centre cleared GM mustard despite the lack of scientific rigour and conflicts of interest within GEAC, and that the government is ignoring other high-yielding variants.
🎧 The GM mustard is drawing a mixed set of reactions. What's happening? The Signal Daily is available on Spotify, Apple Podcasts, Amazon Music, and Google Podcasts, or wherever you listen to your podcasts.
CHINA
Love Thy Neighbour, Court Thy Rival
Within days of China reinstalling Xi Jinping as its paramount leader, several countries, including India, appear eager to step up doing business with the world's second-largest economy.
Friendly neighbour: The Narendra Modi government may ease rules to allow Chinese high-tech companies to set up bases in India provided they have a local partner. India had in 2020 imposed investment curbs on firms from countries that share a border with it. India wants to improve its electronics manufacturing capacity but will not allow Chinese firms majority ownership or board control in local companies.
Talking shop: The US has initiated talks with the Chinese leadership in a sign of their frosty relationship thawing. German Chancellor Olaf Scholz is also visiting China to talk business.
Meanwhile, UBS chairperson Colm Kelleher told a finance forum in Hong Kong, "We're not reading the American press, we actually buy the [China] story."
STREAMING
Even YouTube Wants To Aggregate Now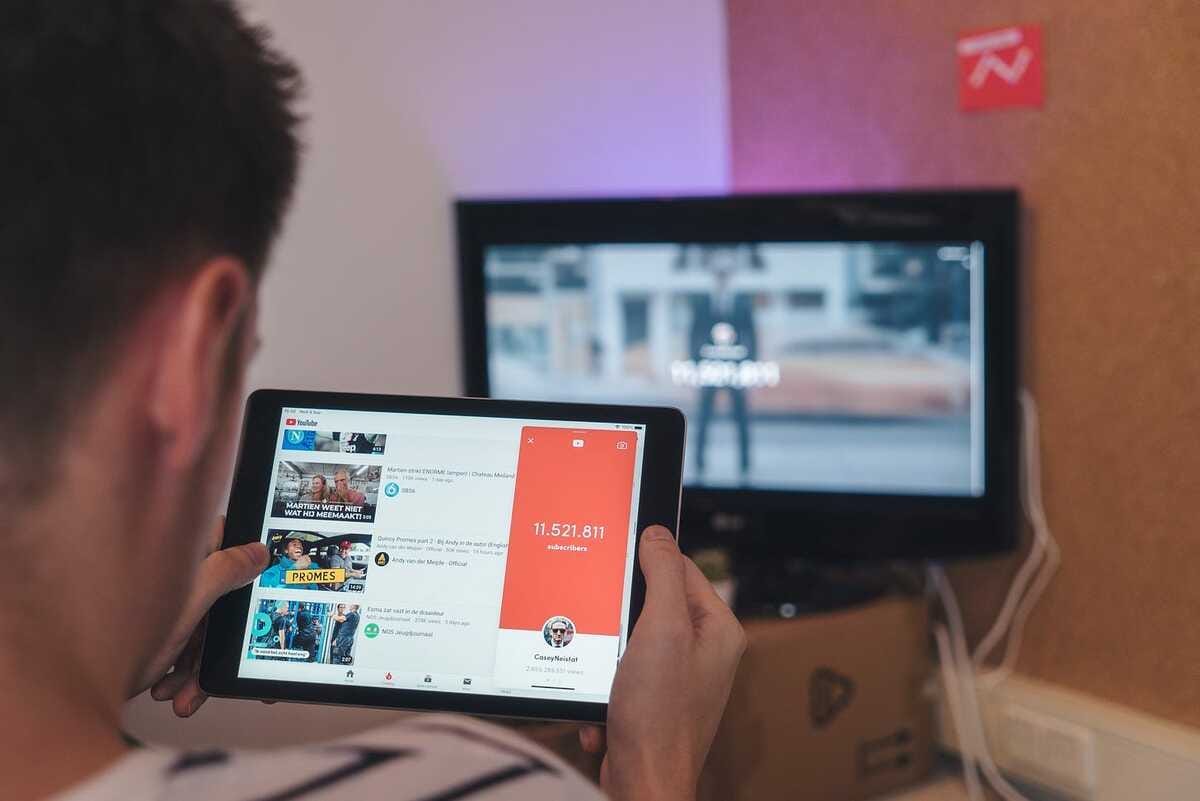 The world's biggest video platform is going the Amazon Prime way (kinda). YouTube is rolling out a new feature, Primetime Channels, to bring movies and shows from other streaming services onto its platform. Over 30 partners, including Paramount+ and NBA League Pass (coming soon), have signed up so far.
101: Official content has often been a hole in YouTube's strategy. And with Primetime Channels, YouTube can offer an entire ecosystem of content, including shows and movies, without having to switch platforms.
YouTube's ambitions are global. Building a streaming platform is challenging and expensive for content makers. YouTube is hoping they will make good content that people would like to pay for while it takes care of the rest.
The Signal
YouTube is an advertising behemoth. With Netflix and many other OTTs adding ad-supported tiers to their subscription offerings, YouTube could see a dent in its revenue. Adding Primetime Channels helps the company earn a cut through streaming subscription revenues.
For streamers, an additional method of distribution and revenue doesn't hurt, when they're all battling it out in the hyper-competitive market for subscribers. In India, too, many streamers may opt for this route, while encouraging other production houses to launch their own services with YouTube as the base.
Amazon Prime, Apple TV, and Walmart, among many others, already offer channels. But YouTube's foray into this space could see it cement its position as the streaming aggregator.
We'd like to hear from you!
CLIMATE
Plastic Stays Put
Coca-Cola had an ambitious plan to make 100% of its primary packaging material recyclable by 2025. But it remains a pipe dream. The cola giant's plastic use increased by over 8% between 2019 and 2021. It's a blooper in the context of Coke's sponsorship of the upcoming COP27 summit in Egypt, which is itself controversial due to allegations of greenwashing.
What green goals?: PepsiCo, Nestle, Unilever, and Mars Inc have also reneged on sustainability pledges. Pepsi has increased virgin plastic by 4.5% in 2021 and reduced recyclable and compostable packaging. Unilever is lobbying for sachets despite paying lip service to sustainability. The pandemic itself was responsible for the spurt in single-use plastic.
In March this year, the United Nations Environment Assembly voted to form a legally-binding treaty to end plastic pollution by 2024. But countries have individual goals; the UK, for one, has a 2040 target.
🎧 FMCG giants keep breaching their plastic promise. The Signal Daily is available on Spotify, Apple Podcasts, Amazon Music, and Google Podcasts, or wherever you listen to your podcasts.
GAMING
Sony Plays The Margins Game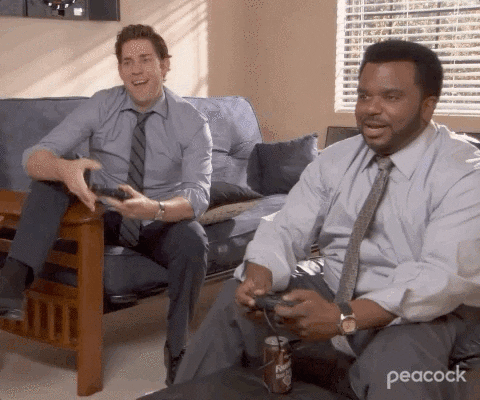 The Q2 2022 numbers for PlayStation Plus (PS Plus) aren't impressive—at first glance. The number of people who signed up for the subscription service fell by nearly two million quarter-on-quarter. Yet, it reported a 17% year-on-year revenue increase from 'Network Services', which includes earnings from PS Plus. Subscriber loss notwithstanding, the average revenue per user for PS Plus increased by 21% year-on-year.
Tl;dr: Sony made more money from fewer users. The reason is revamped (read: more expensive) subscription tiers.
Mobile rush: At the other end of the spectrum is the live service and F2P (free to play)-heavy mobile gaming industry, also something Sony is eyeing. Like Microsoft, Take-Two, Electronic Arts, and Netflix, Sony—whose acquisition Bungie is working on a mobile engine—is bullish on mobile gaming, and may release 20% of all titles on smartphones by 2025.
FYI
Beating expectations: Airbnb crossed $1 billion in profit for the first time since it went public in 2020, along with record revenue of $2.88 billion for the quarter ended September 2022.
Will he, won't he? Elon Musk may slash about 3,700 jobs or half of Twitter's workforce in an attempt to cut costs.
Crude import: Russia edged past Iraq and Saudi Arabia to become India's top oil supplier in October, with a 22% share.
Faster internet: iPhone users will be able to try out 5G services in India from next week by downloading the iOS 16 Beta software update.
Checking out: Malaysia's AirAsia has sold its remaining 16.3% stake in the India operations of the low-cost carrier to Tata Group-owned Air India.
Thirsty for more: After Thums Up and Sprite, Coca-Cola India has said that its mango drink Maaza is now also on track to cross $1 billion in annual sales by 2024.
Bilateral deal: China and Pakistan have agreed to launch a high-speed rail project that could cost nearly $10 billion.
THE DAILY DIGIT
$9 billion
Elon Musk's Twitter acquisition came at a price. The Tesla CEO has lost 25% of his net worth ever since the development, taking it to $203 billion. (Time)
FWIW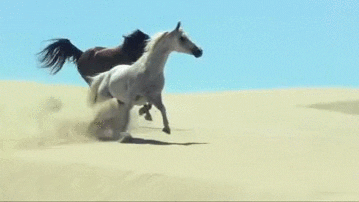 Love is love: News like this makes life worth living. Miss Argentina Mariana Varela and Miss Puerto Rico Fabiola Valentín first met at the Miss Grand International beauty pageant in 2020. Turns out they've been dating (secretly) ever since. The couple recently announced their marriage on Instagram. We'd vote to make this meet-cute story into a movie.🍿
Yay or neigh: There's precious cargo headed North Korea's way, and the carriage also marks the first time Russia and Asia's Iron Curtain restarted train services after the pandemic. The cargo in question is 30 Orlov Trotter horses, renowned for their "frolicky trot". It's unknown why the Trotskys (sorry not sorry) are headed for North Korea, but leader Kim Jong Un is a keen horseman. Customs data reveals that his country spends $$$ on Russian thoroughbred horses.
Ghar wapsi: Structural biologist Nieng Yan broke many hearts in China when she left for a Princeton professorship in 2017. She's now returning to Shenzhen, much to the joy of her home country. A hashtag about the "goddess scientist" got 440 million views on social media platform Weibo. Scientists are thrilled too. That said, timing is everything: Nieng Yan is returning to China just as the US-China tech (and economic) war escalates.
* - The copy has been updated to reflect changes to the story since it was published.
Enjoy The Signal? Consider forwarding it to a friend, colleague, classmate or whoever you think might be interested. They can sign up here.
Do you want the world to know your story? Tell it in The Signal.
Write to us here for feedback on The Signal.