Discover more from The Signal
The Signal is a daily curated newsletter that helps you understand the latest developments in business, tech, finance, economy, and policy with sharp analysis and crisp insights thats fun to read arriving at 8AM daily in your inbox.
Over 81,000 subscribers
YouTube is on a learning curve
Also in today's edition: Tata 🤝 iPhone; Gaana sings the subscription tune; VCs go abuzz; India's rule of three at the IPEF
Good morning! British banknotes will look different after the demise of Queen Elizabeth II. But that'll take a few years, Bloomberg reports. New coins will feature King Charles III facing left, because of the tradition that requires royal profiles to be in the opposite direction to their predecessors. What's more, the national anthem may have to be tweaked as well; countries such as Canada and Australia that still feature the queen may take a lot longer than the UK. 
If you enjoy reading us, why not give us a follow at @thesignaldotco on Twitter and Instagram.
The Market Signal*
Stocks: India will release the consumer price index (CPI) report on Monday. Goldman Sachs analysts say that the bear market is far from over. Tech giants Oracle and Adobe Systems will release their earnings reports in the week. 
Early Asia: The SGX Nifty (0.05%) and Nikkei 225 (1.13%) inched upwards at 7.30 am India time. The Hong Kong Stock Exchange was closed for trading on account of the Mid-Autumn Festival.
TECH
Tata Says 'Hello Siri'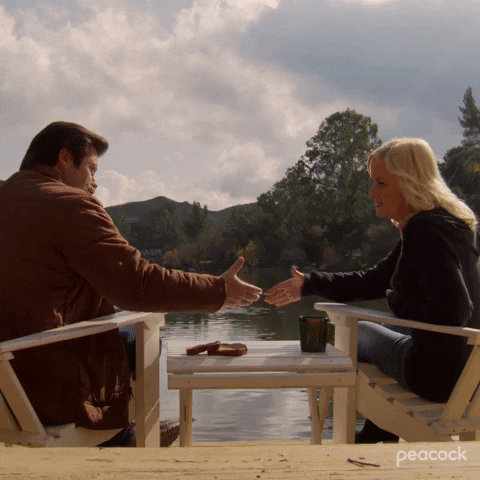 If all goes according to plan, one of India's oldest conglomerates will build the phones of tomorrow. The Tata Group is reportedly in talks with Apple's Taiwanese supplier, Wistron, to assemble the iPhone in India. It may either acquire a stake in Wistron India or form a JV to ramp up iPhone assembly in the country.
Diversifying: The move is critical not just because of India's goal to rival China in manufacturing, but also because Tata chief Natarajan Chandrasekaran identified "hi-tech manufacturing" as a key focus area. Tata-owned consumer electronics chain Croma may also feature in the long term. Croma's private label products are currently made in India, Thailand, China, and Turkey.
Tapping into Tata's EV and chipmaking ambitions could also give Wistron's loss-making India unit a much-needed boost.
BTW: The iPhone is no longer hip; Steve Jobs' daughter thinks so too. 
ENTERTAINMENT
Mythology Floats The Content Boat
Karan Johar and Disney+ Hotstar are in for the long haul, going by the recently-concluded D23 expo. Johar's Koffee With Karan will return for an eighth season. The streaming giant will also launch another web series with Johar called Showtime. The development comes a year after Johar's digital content arm, Dharmatic Entertainment, cut its exclusive ties with Netflix.
Inspiration: Also on the roster is a Mahabharata series. There's enough reason to bank on mythology ever since SS Rajamouli gave Baahubali unto the world. Brahmastra collected ₹75 crore at the global box office on Friday. Adipurush and Ram Setu are other upcoming projects in the genre. 
Catching up: Gaana has introduced a paid subscription model in an effort to keep the business afloat. Bharti Airtel was reportedly in talks to snap up the Tencent and Times Internet-backed audio streaming platform. It doesn't help that Spotify excelled in India last quarter.
EDTECH
YouTube Is All In On Online Learning
The world's largest video streamer is doubling down on digital education. YouTube announced a standalone version of its platform called YouTube Player For Education. The service will be devoid of ads and recommendations and initially feature partnered content from Purdue University and American edtech company Edpuzzle Inc. This stripped-down version will also be included in Google Classroom, which in turn rolled out new features in June.
Apart from Player For Education, YouTube is launching Courses and interactive quizzes. Courses will enable edtech creators to offer free or paid online classes. Bloomberg reports that YouTube will take a cut from creator sales after the first two years.
The Signal 
Apart from the fact that edtech owes much of its existence to YouTube (Indian companies PhysicsWallah and Unacademy started as YouTube channels), Google itself has been building a virtual education ecosystem. In 2020, active user bases for Google's Education suite—of which Classroom is one component—skyrocketed as the pandemic pushed learning online. It helps that this ecosystem is embedded in Google's affordable Chromebooks, which are popular among students and teachers.
Chromebook sales have fallen since, but Google's education workspace isn't as rooted to hardware as Apple's is. India alone had 325 million YouTube users in October 2021, giving it ample scope to build up to something more than just marketing for edtech companies. Lest we forget, Google is also an investor in Cuemath.
Tl;dr: this was bound to happen.
🎧 YouTube has edtech ambitions. The Signal Daily is available on Spotify, Apple Podcasts, Amazon Music, and Google Podcasts, or wherever you listen to your podcasts.
GEOPOLITICS
The Three-Legged Stand 
India will shoulder three pillars in the Indo-Pacific Economic Framework (IPEF) with the other countries but will stay away from the fourth on trade for the time being. 
Differences: The IPEF, a 13-nation grouping led by the US to counter China in the region, stands on four pillars, including supply chains, tax and anti-corruption and climate change. Commerce minister Piyush Goyal said there was no agreement on environment, labour and public food stocks. While other nations want India to commit food supplies to international markets, India wants to maintain grain stockpiles and control exports. It also wants stronger financial commitments from developed countries on environment issues.  
Common ground is elusive on digital governance and standards setting too. India does not have a privacy law and its insistence on data localisation is a red flag for foreign companies.
VENTURE CAPITAL
VCs Make A Beeline For The World's Hardest Workers
No, the workers in question aren't human. Crunchbase reveals that investors have poured over $165 million in at least 15 global bee startups. These companies offer services ranging from plant-based honey and robotic beehives to biotherapeutics for sickly bees.
Why this matters: Unless you've been living under a rock, you know that bees are threatened by climate change, pesticides, pathogens, and habitat loss. About 75% of the world's crops and 90% of wild plants depend on pollinators, including bats and butterflies. The long and short of it is that sustenance isn't possible without these critters.
Closer home: Bengaluru is now hosting bee hotels. And in 2021, Chennai startup Dev Beetech—which received funding from Tamil Nadu's startup grant seed fund (TANSEED)—developed the IoT product GoBuzzR for beehive monitoring.
FYI
Add two to cart: Reliance Industries continued its shopping spree by acquiring Shubhalakshmi Polyesters and Shubhlaxmi Polytex for ₹1,522 crore and ₹70 crore respectively.
Fresh frontier: Russian coal major Siberian Coal Energy Company may set up shop in India, after the company's shipments to the country saw a steep rise in the first half of 2022.
Sitting out: Ernst and Young's greater China practices will opt out of the recently green-lit global operational split of its accounting and consulting businesses.
DIY: The Competition Commission of India has advised cab aggregators to self-regulate surge pricing, while also being transparent to customers and drivers.
Ka-ching!: Gold lending startup IndiaGold raised $10 million as part of an extended Series A round from existing investors.
Doubling down: Verily, the life sciences unit of Alphabet, has raised $1 billion led by its parent company. The company will use the fresh capital to compete better in the health-tech space.
Take three: Elon Musk has written to Twitter (again!) to terminate his $44 billion acquisition. He is now using the $7 million settlement Twitter paid whistleblower Pieter Zatko to walk away from the deal.
FWIW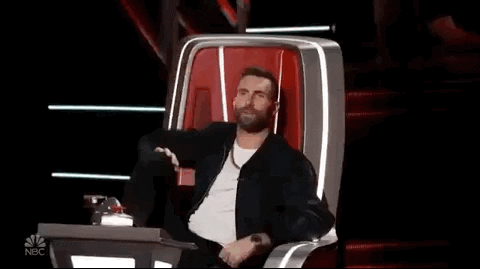 Dial T for Telegram: Telegrams aren't extinct in Japan. Not yet anyway. They're thriving at a time when the country is trying to phase out floppy disks. However, the tech wunderkind of the 19th century got a bad rep after Japanese politicians were reported to have sent telegrams to the Unification Church, a religious fringe group. 
Gotta have faith: We aren't making this up. Christian missionaries in South America are doubling as bitcoin evangelists– to the point of knocking on people's door to evangelise the stuff. The holy men believe that Christ and cryptocurrencies have something in common: a second coming is destined. 
🎧 Japan's loves telegrams. Yes, in 2022. The Signal Daily is available on Spotify, Apple Podcasts, Amazon Music, and Google Podcasts, or wherever you listen to your podcasts.
Enjoy The Signal? Consider forwarding it to a friend, colleague, classmate or whoever you think might be interested. They can sign up here.
We recently got funded. For a full list of our investors, click here.
Want to advertise with us? We'd love to hear from you.
Write to us here for feedback on The Signal.