Discover more from The Signal
The Signal is a daily curated newsletter that helps you understand the latest developments in business, tech, finance, economy, and policy with sharp analysis and crisp insights thats fun to read arriving at 8AM daily in your inbox.
Over 81,000 subscribers
You and me beat corporates
Also in today's edition: Airbus has a happy problem; YouTube's playing games; Google GIFT & Apple Pay; Get ready to insure your adventure
Good morning! Regardless of who you have your $$ on, the embarrassing cage fight between billionaires Elon Musk and Mark Zuckerberg may already have a winner. UFC president Dana White intends to charge $100 for pay-per-view. This roughly translates to over $1 billion (~₹8,200 crore) in proceeds. For perspective, an average UFC pay-per-view costs $80, per CNBC. The previous biggest cage match, between Conor McGregor and Floyd Mayweather in 2017, collected $600 million in revenue. The $100 figure is kinda steep if you ask us. Kinda like OnlyFans made for only millionaires.
What did you think about Russia's brush with mutiny? The Signal is now on Telegram! We've launched a group — The Signal Forum — where we share what we're reading and listening through the day. Join us to be a part of the conversation!
Today's edition also features pieces by Roshni P. Nair, Soumya Gupta, Srijonee Bhattacharjee, and Jaideep Vaidya.
If you enjoy reading us, why not give us a follow at @thesignaldotco on Twitter and Instagram.
The Market Signal*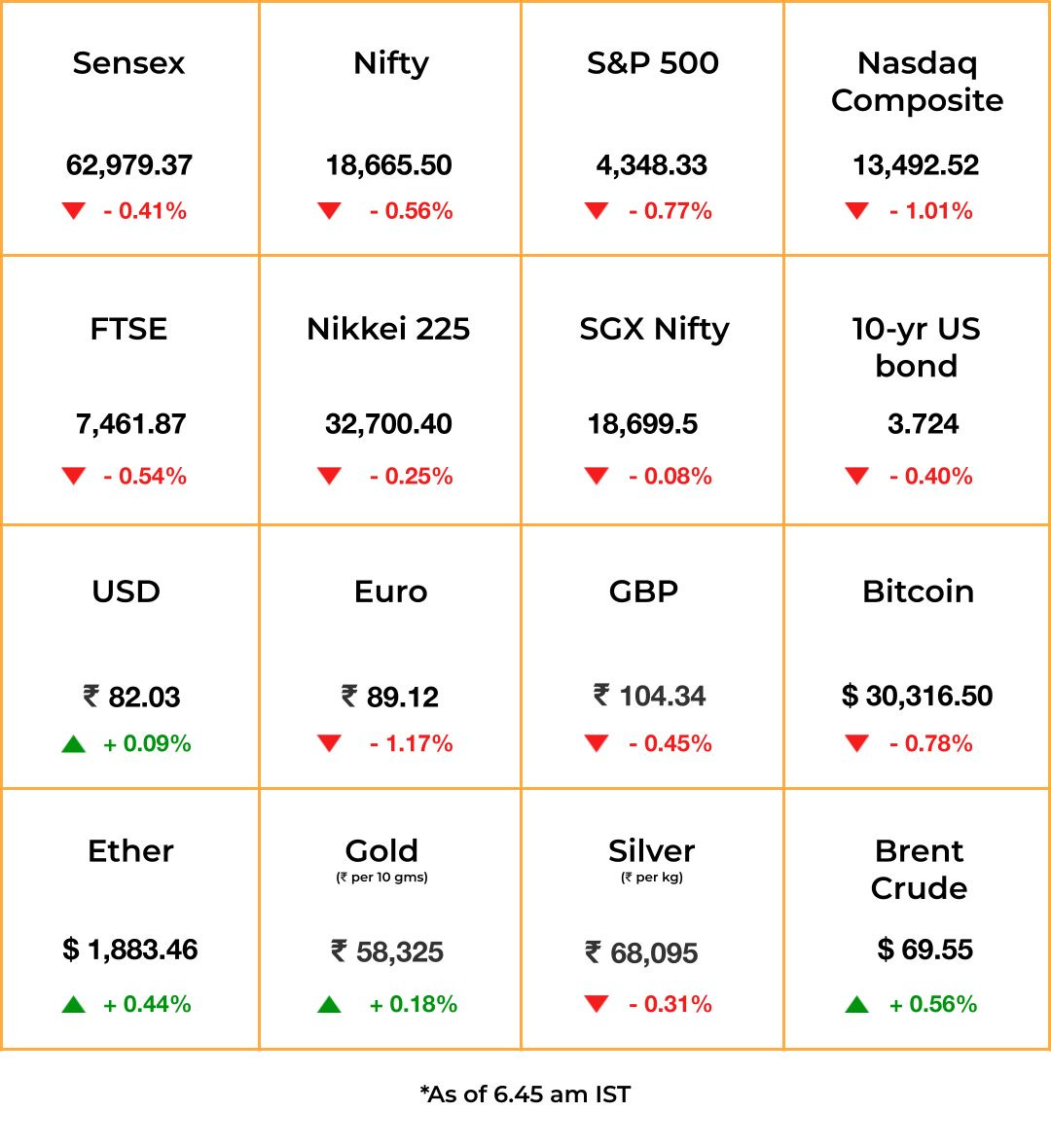 Stocks & economy: Wary investors are preferring bonds over equities as weak data in the US, Europe (Germany and France) and China keep them worried about global growth.
Meanwhile, Russia averted an attempted coup but not before the world noticed that President Vladimir Putin's grip over the country is not as strong as it was made out to be. While investor jitters have eased over the weekend, this would likely simmer.
Oil prices rose early today as traders studied Russia's political stability and what it would mean for the commodity's global supply.
Indian indices are seen opening flat to a tad lower and may remain in a narrow band all day. Investors are picking assets denominated in the Indian rupee from the Asian basket because of the currency's stability and a hope of comparatively higher returns.
AVIATION
Everyone's Up In The Air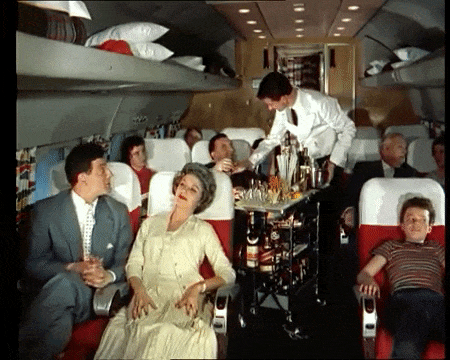 There's an economic slowdown, but it hasn't affected those who can afford an air ticket and revenge travel. So much so that the world's largest commercial plane manufacturer, Airbus, is struggling to make jets fast enough to keep up with demand, reports The Wall Street Journal. Rival Boeing also doesn't expect its supply chain to stabilise until the end of 2024.
Airlines have ordered 1,429 aircraft so far this year, already topping the 2019 haul of 1,377, even though they know delivery isn't expected for years. IndiGo's record 500-plane order isn't due for delivery until 2030 at least.
Indians are now Asia's highest source of international travellers, and the US is opening two new consulates in the country. Pilots are profiting from this demand too, with Akasa raising salaries by 40%, following hikes by Air India and SpiceJet.
Aside: GoFirst has extended its flight cancellations till June 28.
A MESSAGE FROM OUR PARTNER
Go Green Now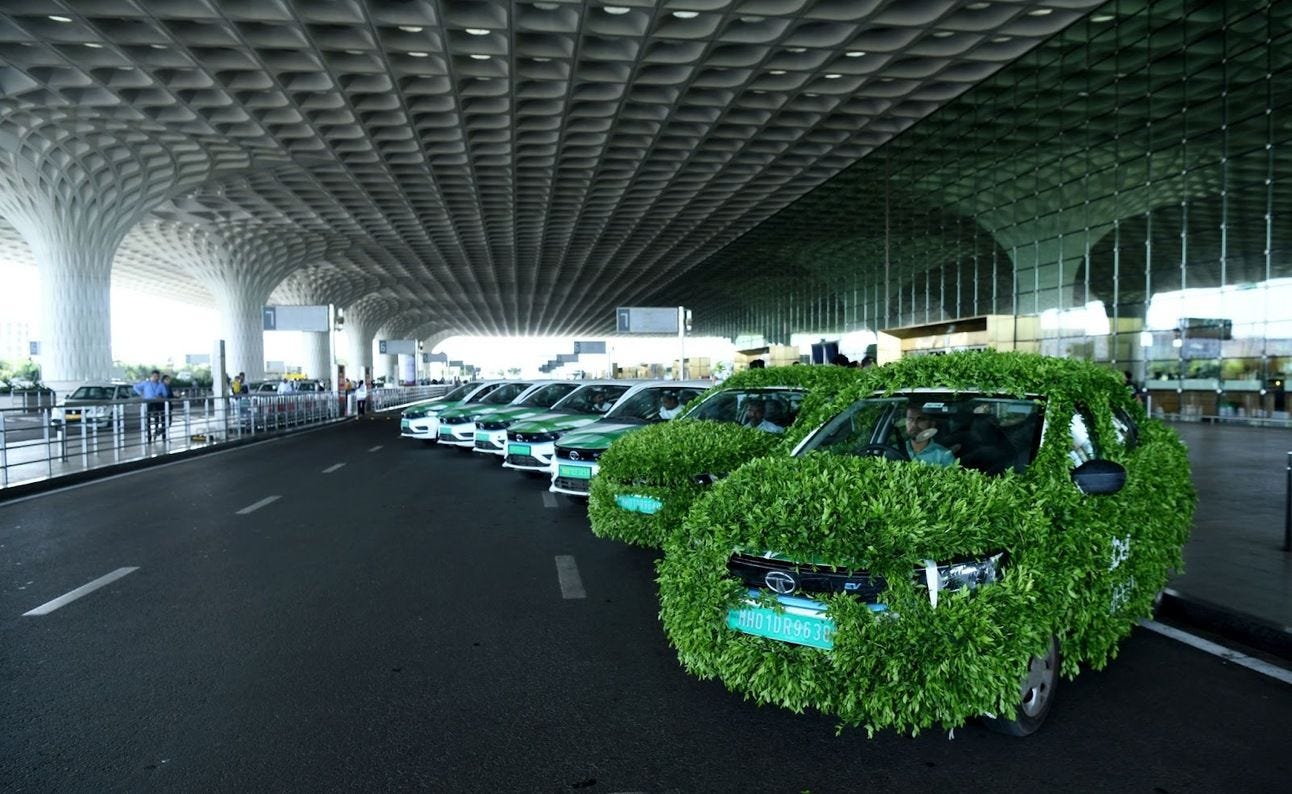 Indians are back to travelling with a vengeance. That explains why tourism returned to pre-pandemic levels in May 2023 after a two-year slow spell.
Flying high: Airlines are buying more planes to meet the rush. Indigo placed an order for 500 jets last week. Air India bought 470 planes at the Paris Air Show. Fledgling Akasa Air has ordered four new Boeing jets. The new generation of airplanes pollutes less. Yet when you fly, you still leave a sizable carbon footprint and there is little you can do about it.
That's not the case on earth: You may be helpless up in the air, but you can do your bit once you touch down. Waiting for you at airports will be Uber Green—on-demand EV cars. The first ones are already parked at the Mumbai International Airport. So hail away!
TECH
Ready…Set…Play!
Millions of people already use YouTube to watch endless hours of gameplay or live streams of their favourite games. Now, the platform is taking it a step further. This week, it began testing a new feature called Playables that lets users play games with each other, The Wall Street Journal reported. Apart from YouTube, Google's Play Store is a crucial piece in the business of (especially mobile) video games and game streaming. YouTube competes with Amazon's Twitch in video-game live streaming.
Dub-on-demand: Speaking of new features, YouTube is also rolling out an AI tool called 'Aloud' that lets creators automatically dub their videos in other languages. They're still working on making it sound just like the creator's voice. This could change the business of content on YouTube altogether. Creators could potentially go viral among audiences that don't even know them or speak their language.
🎧 YouTube is expanding its gaming ambitions. Also in today's edition: we fill you in on the short-lived mutiny in Russia. Listen to The Signal Daily on Spotify, Apple Podcasts, Amazon Music, Google Podcasts, or wherever you get your podcasts.
TECHTONIC SHIFT
Reddit and Twitter are stirring up drama by slapping fees on API access. SubReddits have gone dark in a rebellious protest, while Twitter has slammed the door on third-party app developers. The big question: Can these platforms thrive without the contributions of third-party apps, or are they just doing what they gotta do to make that sweet revenue? Join the second episode of TechTonic Shift, where Roshni Nair and Rajneil Kamath dive deeper into this topic!
🎧Listen to the episode on Spotify, Apple Podcasts, Amazon Music, Google Podcasts, or wherever you get your podcasts.
ECONOMY
It's You And Me Propping It Up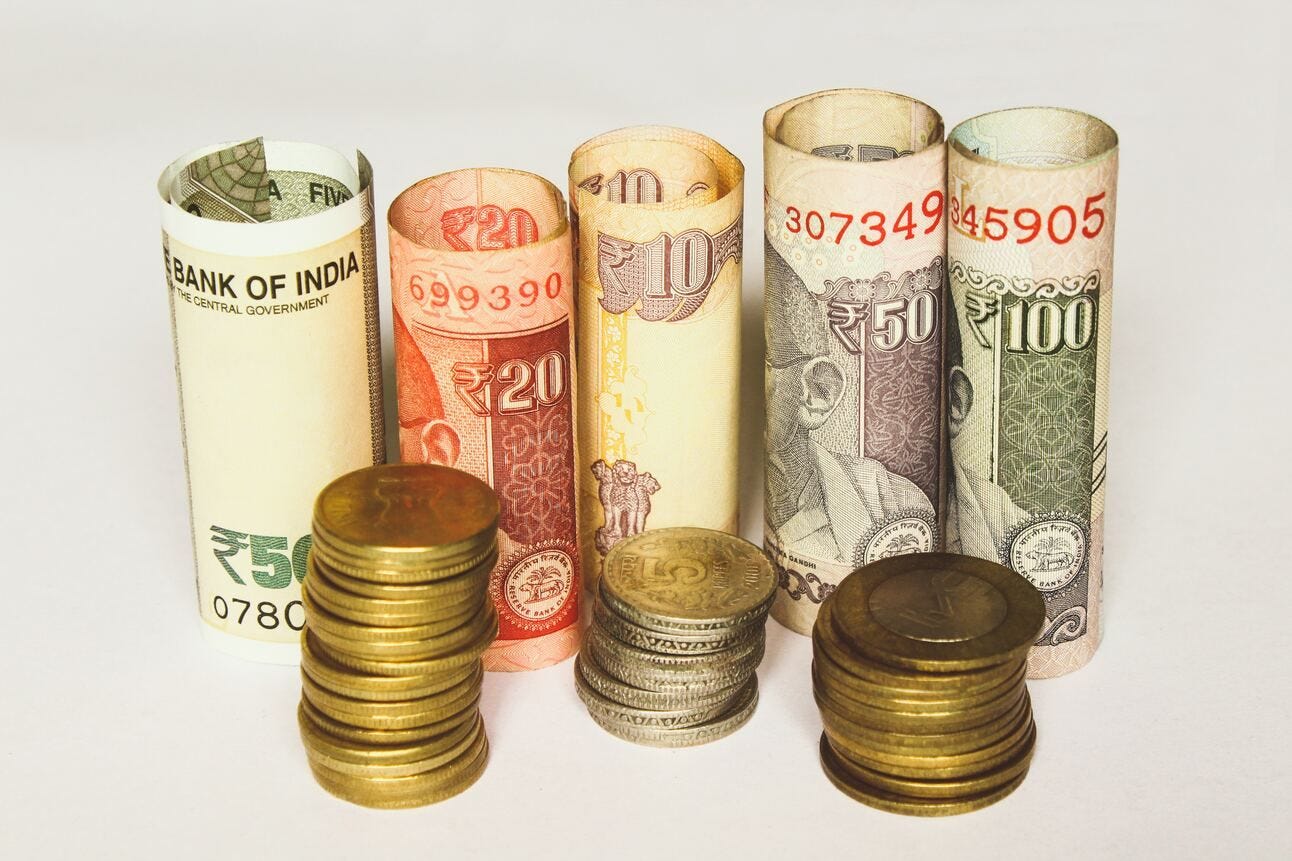 Photo by rupixen.com on Unsplash
India's nation-building is happening with middle-class salaries and consumption. An Economic Times story quoting data from consultancy EY India says personal income tax (PIT) payments have been steadily rising over the past decade.
The big payers: In 2010-11, corporate citizens used to pay double the tax that individuals did. Now, PIT payments are 3% of GDP, up from 1.8% then. At ₹8.25 lakh crore (~$100 billion) in the year ended March 2023, corporate income tax (CIT) was also 3% of GDP, a steady fall from 3.9% in 2010-11.
Why: Experts say the rise in PIT is because of higher salaries, especially in the IT services sector, while corporate tax rates have reduced.
The Signal
A crucial difference between corporate citizens and individuals is that only income after expenses is considered for paying CIT. Salaried individuals pay tax on all their income with some exceptions, such as repayment of housing loans. A biscuit maker, for instance, can deduct its cost of flour, sugar and oil, including taxes, when calculating income, but an individual cannot do the same. They, in effect, pay taxes twice: once when they earn and again when they spend.
The government gives tax concessions to encourage companies to invest so that they employ more people and pay more wages, part of which will come back to it as PIT and consumption levies. But that's not happening of late. Corporate taxes are lower but they're not creating nearly enough jobs or raising wages.
FINTECH
It Pays To Be In India
Tech giants Apple and Google are ramping up their fintech play in India. While Apple is targeting the domestic market, Google wants to build for the rest of the world.
Based in India: Google has been an early bird in India's fintech market with Google Pay, which is now the second most popular payments app. It now plans to set up a fintech operations centre in Gujarat's GIFT City that will be funded from its $10 billion digitisation fund. The fintech centre will use learnings from Aadhaar and UPI to build products and services for other markets.
Service for India: While Moneycontrol reports that Apple is talking to HDFC Bank to issue credit cards, TechCrunch says it is speaking to NPCI to start a QR code-based payment service. Apple Pay is currently unavailable in India, and the company has cut off Indian credit cards.
FINANCE
Insure Your Adventure
If there's one takeaway from the Titan submarine tragedy, it's that billionaires will spend on extreme adventures. More trips to the bottom of the ocean or to outer space are giving rise to new kinds of insurance, The New York Times reported. Yet, government agencies conduct the majority of search-and-rescue operations worldwide. So if something goes wrong, billionaire adventurers are being rescued using taxpayer money.
Too risky? The market opportunity for insurance is growing rapidly. Space tourism will reportedly grow to $3 billion by 2030 as private companies like Blue Origin and Virgin Galactic sell tickets for trips. But rules are still sketchy, making underwriting hard for such trips. Case in point: insurers don't know if a commercial trip to outer space will come under space insurance or aviation insurance.
FYI
Delayed: Edtech startup Byju's has not paid its share of employees' provident fund for several months even as founder Byju Raveendran met its 75 shareholders and assured them the company will share all its financials by the end of 2023.
Relief: A grounded airline doesn't help anyone. So, GoFirst's creditors have come up with a ₹425 crore ($52 million) financing arrangement to get it flying.
Coup averted: Russian warlord and founder of mercenary army Wagner, Yevgeny Prigozhin, whose private army threatened to attack the Kremlin, has struck a deal with the government under which he will move to Belarus.
Cosmetics nuked: Chinese consumers are boycotting Japanese cosmetic brands to protest the release of wastewater into the sea from the Fukushima Dai-Ichi nuclear plant, which had a catastrophic meltdown in 2011.
Is it over? Foxconn is reportedly looking for a new partner as its joint venture with debt-laden metals and mining group Vedanta is on the rocks.
Stop: Travel companies are asking for more time to begin collecting 20% tax at source on international travel due to lack of mechanisms in place.
2.0: Greece's conservative New Democracy leader Kyriakos Mitsotaki has won his second term as Prime Minister. This election marked the country's second round of votes within a month.
THE DAILY DIGIT
₹21 lakh
~$25,600. The amount someone paid for a rare handwritten letter by Bengali poet and philosopher Rabindranath Tagore at a recent online auction. (The Economic Times)
FWIW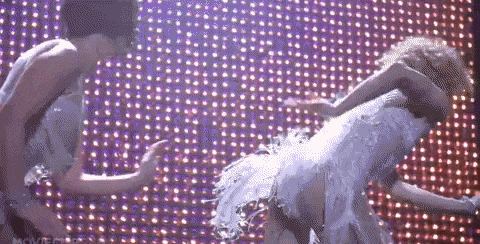 After the music stopped: As if the collapse of Silicon Valley Bank wasn't enough, there's a musical in the works. Software engineer Mauricio Costa is giving the banking mess a musical treatment. Aptly called The Valley, startups are the "naïve church-goers", venture capitalists are the "preachers", and its CEO Greg Becker is, well, "Greg". Costa has written six songs so far, with titles ranging from The Valley is Great, Blessing in Disguise, and We are Gonna Die. There's also a line dedicated to Greg that goes: "We praise thee o Greg in all its awe and grace." Did we mention: Costa intends to present a draft to Becker? The audacity.
Buzzkill: Beer consumers in the United Kingdom may just have to make peace with lesser alcohol content in their drinks. Starting August, beer, wine, and spirits will be taxed according to the alcohol content. So, brewers have deployed a new tactic to pay less tax: reduce alcohol content without cutting prices. According to the University of Sheffield in England, companies can save about £250 million ($318 million) in duty. Foster's and Greene King, among others, have already crimped on abv to cut costs. That's fewer reasons to sip on that fizz.
For better or for worse: Death is a lucrative business in Kerala, thanks to the growing diaspora. There is growing interest in event managers for funerals, for folks who want to say their final goodbyes in style. Add to it live streaming, live funeral bands, and dressing up the corpse (sometimes with make-up), and the costs could rise further. Sometimes up to ₹10 lakh (~$12,200). Irinjalakuda's Kayros Funeral Service creates custom-made hearses with glass panels and satin curtains. Coconadu Event Management arranged for a procession of black Royal Enfield bikes. That's making hay when the day is dark.