Discover more from The Signal
The Signal is a daily curated newsletter that helps you understand the latest developments in business, tech, finance, economy, and policy with sharp analysis and crisp insights thats fun to read arriving at 8AM daily in your inbox.
Over 81,000 subscribers
Youtube wants to be Spotify
Also in today's edition: Gig woes, Supply snarls, Show's business
Good morning! Rajya Sabha MP Subhash Chandra isn't having a good month. After Zee, DishTV is now in the eye of the storm. According to a report by Mint, its largest shareholder, Yes Bank, may approach the courts because its demand to convene a special meeting has been ignored. The bank wants to sack Chandra's younger brother from his post as managing director. DishTV has been playing for time by pushing the dates for an EGM. One wonders what two different shareholders have spotted in the two related companies.
Btw, we've got a new podcast going. It drops every weekday at 5-ish PM. Give us a try. Subscribe, turn on notifications, and give us a shoutout on social media.
The Market Signal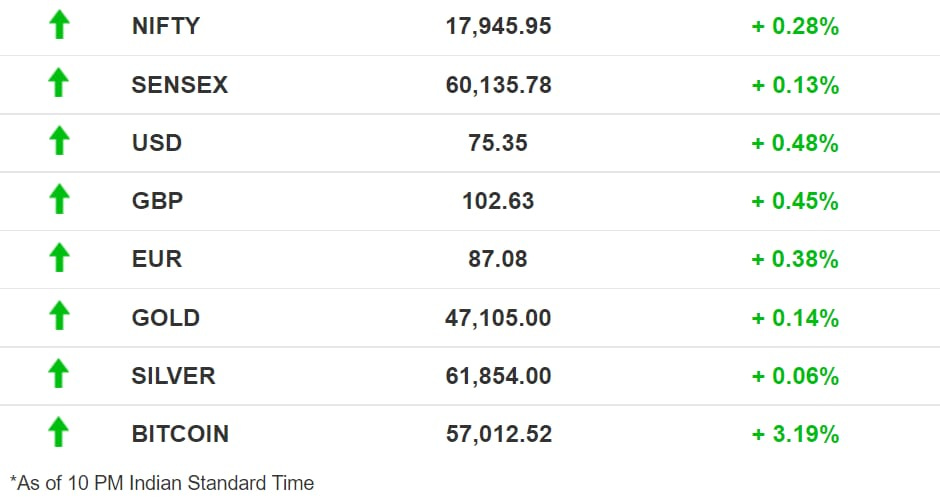 Stocks: Despite some late profit-booking, Indian benchmarks closed at fresh record highs. More than 350 stocks including Bata India, Reliance Industries, and Tata Motors hit their 52-week highs. All sectoral indices except for IT closed in the green, with Auto (2.67%) leading the charge.
Sweat And Anger In The Gig Economy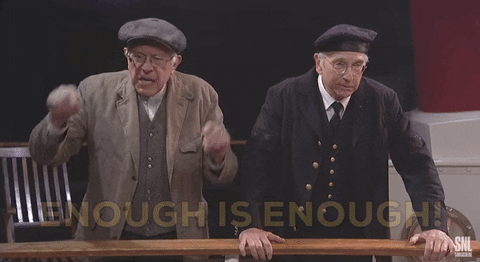 Discontent is brewing in the gig economy globally. And India can hardly remain untouched. More than 100 beautician partners of Urban Company (formerly Urban Clap), who were protesting the platform's high commissions (apparently over 30%), refused to take customers' orders last week. The company has vowed to do more and do better, while also clarifying claims made by one of its partners. Beauty and wellness is the most popular service category on Urban Company, earning it more than 55% of its revenue in 2020.
Long hours, short pay: As companies that were burning cash to capture market share pare back incentives and tweak operations to raise partner productivity, workers are complaining about working conditions and what they characterize as algorithmic tyranny. Food tech company Zomato's delivery partners, for instance, complain they have to work longer hours to maintain their earnings. The company denies it and says it pays partners fairly.
Users depended heavily on products and services delivery apps as they were forced to stay at home due to pandemic-induced lockdowns. High demand added pressure on companies to quickly scale up operations while improving unit economics. This reportedly led to tweaks in their partner programs and algorithms, putting gig workers at a financial disadvantage and mental and physical stress.
Santa Is Stuck In The Pacific
Ghosts and witches this Halloween are likely to be a bit underdressed. No Squid Game tracksuit either. Even Santa Claus may fall short of gifts. Despite an over $10 billion spending anticipated this season and the best efforts of retailers, US store shelves could be empty due to global supply chain disruptions.
Apple hit: Apple watches ordered now are unlikely to reach customers for up to two months. Factory shutdowns in Vietnam may disrupt iPhone 13 production too. Customers will have to wait even for Nike shoes.
Get your own ship: Much of the goods sold in the US come from factories in Asia. A global container shortage and congestion in large ports have created bottlenecks, doubling shipping times. Big US retailers are now chartering small ships to move containers across the Pacific. It costs about twice as much as a regular liner but that is the only way to have control over inventory arrival and stocking. A 40-foot container costs $16,750 now compared to about $5,000 at the same time last year.
The
Squid Game
Enterprise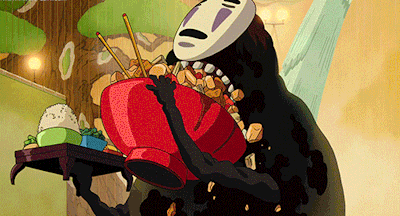 If one were to compare (just for a lark) the economic output generated by Squid Game, directly and indirectly, with GDP, it probably would exceed many countries'. Netflix's Korean blockbuster, the biggest hit in its history and topping charts in 90 countries, has had a tremendous impact on industries ranging from telecom to confectionery.
What did it do? It has triggered a fashion explosion with clothing such as teal tracksuits and white slip-ons becoming global trends. In the UK, telecom and streaming companies are wrangling over who will pay for soaring data usage. YouTube, Facebook, Netflix, and the games company Activision Blizzard account for up to 80% of daily usage in the UK. Dalgona, a candy used in the show, is now a global sensation with online retailers such as Amazon stocking DIY dalgona cookware. Netflix itself will sell Squid Game merchandise on Walmart's online store.
The Signal
Netflix's strategy of investing in programming in languages other than English is paying off. It has spent more than $1 billion only on Korean programmes. As fast broadband penetrates deeper into developing economies, it will acquire more customers. The streamer is investing more resources into making shows in India, South Korea, Japan and Nigeria. It also gives it more leeway and options over competitors.
Disney, for instance, has successfully exported content and franchises such as Marvel and Star Wars rooted in American culture, globally. Netflix, on the other hand, is exporting content, people and cultures from everywhere to everywhere. It has made Spanish actors superstars in India, British serials a hit in Japan and Korean culture a craze in the US. An Indian actor in Squid Game, Anupam Tripathi, is a global star now. Louis Vuitton has named Jung Ho-yeon, one of the show's stars as its newest global brand ambassador.
You too, YouTube?
The sharp eyes at Bloomberg have noticed a job listing from YouTube for an executive to handle its podcasting business. Coming less than a month after the launch of its first podcast, it's a sign that the audio service from the world's largest video-streaming site is taking off.
The platform already hosts popular podcasts such as The Joe Rogan Experience. But in video format that can only be played in the background by YouTube Red subscribers. A dedicated podcast service should appeal to a much wider audience. It also highlights why Google has a two-of-everything strategy after Google music podcasts shut down last year.
In short: YouTube consumption has grown during the pandemic, and it now boasts over 2 billion monthly active users. That's more than a quarter of the world's population. Naturally, the rate at which it can add new users has hit a limit. So it has to look for new ways to keep them engaged. It hit the jackpot with YouTube Shorts, cloning successful products (TikTok, Instagram Reels, etc.). Now it's looking to do the same to Spotify.Audio book: Meanwhile, Facebook has launched a new "Audio" section on its app which will host all of its audio offerings including podcasts, Live Audio Rooms, and short-form audio.
Women Take The Driver's Seat In EV Sector
The switch from integral combustion (IC) to electric power in automobiles is bridging a gap that even affirmative action was unable to. More women are now drawn towards an industry that is more electrical and electronics than mechanical, reports The Economic Times. They are taking over roles not just in vehicle design but also in top management.
Ola's CEO Bhavish Aggarwal has said the company planned to hire about 10,000 women at its new factory in Tamil Nadu. Agarwal said it will be the largest all-women EV factory in the world.
EV sales more than tripled to 1.18 lakh units in the first half of this financial year, largely driven by electric two-wheelers. Even the commercial segment is increasingly opting for electric over IC.
Sponsored by Uber Urban
Have you ever wanted premium, hotel-like bedlinen? They're hard to find! We've got a solution for you - Head over to Uber Urban for their best-in-class 100% Cotton 300 thread-count bedsheets. Their Super King sized bedsheet is ideal for the largest mattress available in the market - this royal experience will enhance the look of your bedroom.
Signal readers get an exclusive, 20% discount - simply use the code SIGNAL while checking out.
What Else Made The Signal?
End of an era: Private equity tycoons George Roberts and Henry Kravis, who helped KKR in many of the largest leveraged buyouts, have stepped down as co-chief executives of the $430 billion in assets investment firm they founded.
 Economics prize: US economists, David Card, Joshua D Angrist, and Guido W Imbens won the Nobel Prize for Economics. Their work helped better understand how job markets function.
Oyo has a problem: Zostel has written to market regulator Sebi asking it to stop Oyo Rooms share sale. Zostel claims it has the right to a 7% stake in Oyo as per an earlier agreement for a potential merger.
In the court: Frances Haugen, the Facebook whistleblower who accused the company of not doing enough to mitigate the harms done on its platform, will appear in the UK Parliament later this month to give evidence against the firm.
Covid beaters: Mild to moderate Covid-19 infections can be treated with AstraZeneca's antibody cocktail, studies show. Meanwhile, Merck has applied for emergency FDA approval for its oral antiviral drug molnupiravir.
Epic movie: The makers of Fortnite are reportedly considering an expansion into scripted video programming, including a feature film based on the game.
Deal or no deal: Future Group companies' shareholders and creditors will meet in November to consider merging with Reliance Retail. The move comes even as online retailer Amazon contests the deal in courts.
FWIW
Tweet story: Have a peep at Jeff Bezos' tweet. Do not forget to check out Elon Musk's reply.
Jeff Bezos

@JeffBezos
Listen and be open, but don't let anybody tell you who you are. This was just one of the many stories telling us all the ways we were going to fail. Today, Amazon is one of the world's most successful companies and has revolutionized two entirely different industries.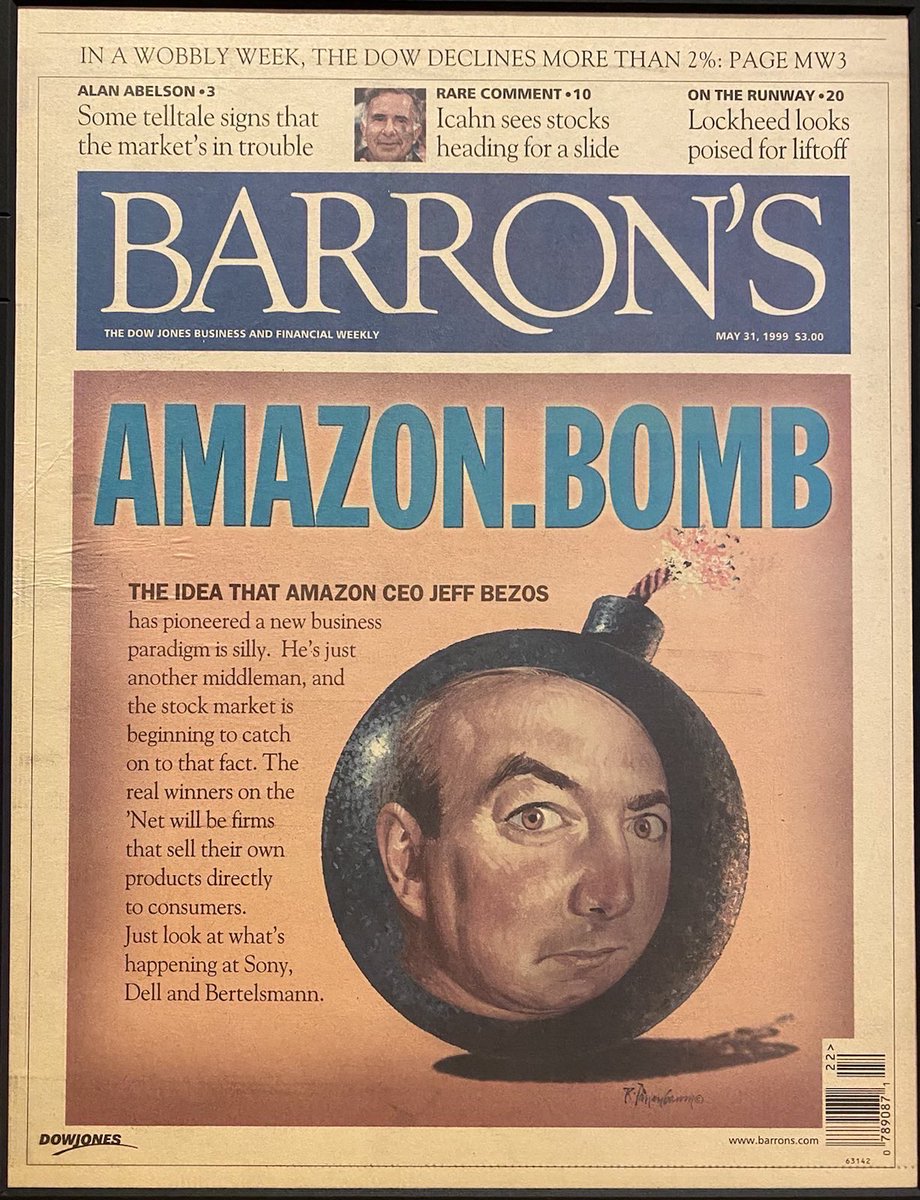 Oct 11, 2021
74.1K Likes   11.1K Retweets   3.73K Replies
Gone McDonald: Once known as more recognisable than George Washington and Jesus Christ, the iconic mascot of food chain MacDonald's, Ronald McDonald, has disappeared. Here is what happened to the red-haired clown.
Want to advertise with us? We'd love to hear from you.
Write to us here for feedback on The Signal.