Discover more from The Signal
The Signal is a daily curated newsletter that helps you understand the latest developments in business, tech, finance, economy, and policy with sharp analysis and crisp insights thats fun to read arriving at 8AM daily in your inbox.
Over 81,000 subscribers
YouTube will soon short your TVs
Also in today's edition: Amazon's logistics play; Tiger Global stung by losses; VLCC's snapped up; We are living in a polycrisis
Good morning! Move over virtual backgrounds. Soon, US workers could be attending a Zoom meeting at a movie hall. Aptly called Zoom Rooms, American movie theatre chain AMC will rent out 75- to 150-seat theatres for corporate meetings from next year. The Hollywood Reporter reports that AMC is hoping to collect passive income on leaner days. The only solace: at least employees can get a giant tub of 🍿 to get through the ordeal.
If you enjoy reading us, why not give us a follow at @thesignaldotco on Twitter and Instagram.
The Market Signal*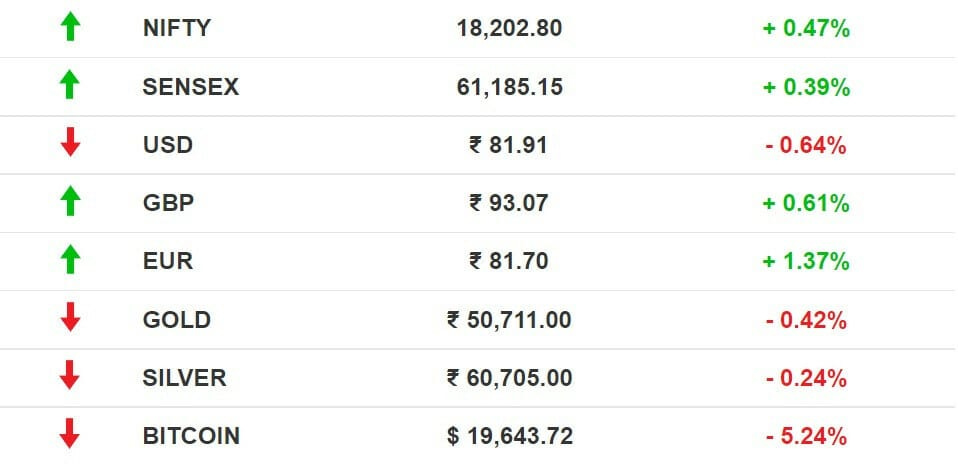 Stocks: Indian markets were closed today. Pre-IPO equity lock-in periods of new-age stocks, including Paytm, Nykaa, and Delhivery end this month, allowing investors such as Warren Buffet and Masayoshi Son to sell their holdings in the open market, Bloomberg reported on Monday. The total value of the shares open for sale would be ~$14 billion.
Early Asia: The SGX Nifty was trading in the green (+0.34%) at 7.30 am India time. The Hang Seng Index (-0.28%) and Nikkei 225 (-0.22%) dragged.
ECOMMERCE
Amazon Takes The AWS Route To Logistics
Amazon India is going to be delivering a lot more than its own packages. The tech giant is opening up its logistics arm to deliver third-party e-commerce products. Currently a pilot programme in India, it is already live in the UK and US.
Deets: Direct-to-consumer (D2C) brands and logistics aggregators have already been broached by the retailer. Called Amazon Shipping, it will directly compete with Delhivery, Xpressbees, Ecom Express, and Flipkart's Ekart, which branched out its services to small, medium and large (SMB) businesses earlier this year.
Why?: It was only a matter of time before Amazon would diversify its portfolio. The behemoth already has a robust in-house logistics network, manpower, and bandwidth to rival other players.
🎧 The logistics segment in India is heating up. The Signal Daily is available on Spotify, Apple Podcasts, Amazon Music, and Google Podcasts, or wherever you listen to your podcasts.
VENTURE CAPITAL
Tiger Global Is On The Hot Seat
Tiger Global is hitting a rocky road, again. The investment firm's hedge fund dropped 5.4% while its "crossover" fund plunged 4% in October, taking losses to a new low of 54.7% this year.
Behind the scene: The decline highlights the pressure on Tiger's portfolio, stemming from the fall of tech stocks in the US and the uncertainty around China's economic outlook. To boot, its once-triumphant investment in JD.com has fallen 35% this year due to the sell-off in Chinese stocks. In its mid-year letter to investors, Tiger also pinned the losses on macroeconomic headwinds such as high inflation and soaring interest rates.
How bad is it?: Masayoshi Son, who is known for his ritual of leading quarterly earnings with some eccentric slide presentations, has decided to cut back on all the flashiness, thanks to the global tech rout. Not to forget, Softbank recently reported its largest-ever quarterly loss of $23.4 billion.
BEAUTY
Carlyle Goes For The Curves
The private equity company is all set to acquire VLCC Healthcare—earlier known as Vandana Luthra Curls and Curves. The Carlyle Group is looking at a 60-70% stake at a valuation of $250 million-$300 million to enter the burgeoning beauty and wellness sector.
A '90s story: The OG in the beauty and wellness space, VLCC saw its rise with the aspirations of a nation that had just opened up post liberalisation in the '90s. The company became synonymous with weight loss, beauty, and personal care. Over the following two decades, it expanded to 13 countries.
The Signal
Many would find similarities between Nykaa today and VLCC in the '90s and early '00s. The company struggled to stay relevant as newer brands, business models and distribution mechanisms led to a sea change in what is now one of the hottest markets. The Good Glamm Group bought the BBlunt salon chain from Godrej Consumer Products earlier this year, and Reliance Retail is set to acquire a 49% stake in Chennai-based Naturals Salon and Spa.
Carlyle aims to capitalise on the VLCC brand and capture a bigger share of the $25 billion market, which is expected to grow to $33 billion by 2027. Out of its $376 billion portfolio, it already has a controlling stake in clean beauty specialist Beautycounter. As the world faces a looming recession, India is a bright spot; and rising incomes also mean rising grooming and self-care. This is not a market Carlyle will want to miss.
POLYCRISIS
A Word To Define The World Now
India's chief economic advisor V Anantha Nageswaran has said that the country is stable at a time when the world is passing through a "polycrisis".
Polycrisis?: When the world becomes too chaotic, certain succinct definitions capture the imagination. Like Black Swan for the Global Financial Crisis of 2008-09. Polycrisis defines the current times.
It's a set of crises that originate—China's zero-Covid policy and supply chains or the Russia-Ukraine war and the energy crisis—in different parts of the world but are felt globally. They often feed on one another to deliver an impact that is much more than their sum.
Historian Adam Tooze, who teaches at Columbia University, proposed in January that the world was gripped by a polycrisis—inflation, war, disease, political instability, and so on. Tooze mapped out inflationary forces and political realignments impacting various countries. Others such as economist Larry Summers agree with him.
Here is Tooze speaking in India recently.
SOCIAL MEDIA
Vertical Videos Are Coming To Your TV Screens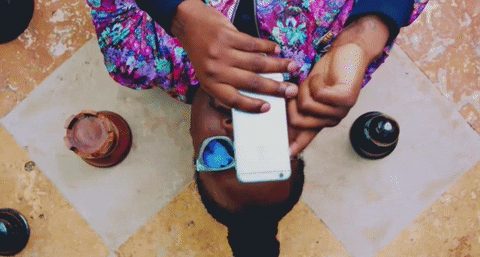 Much like TikTok, which launched its TV app last year, YouTube now wants you to don pyjamas, grab some munchies, and watch its short videos on endless loops—from that cosy living room couch.
But how?: Through the YouTube app, which comes...preinstalled on Android-based smart TVs, an in-built advantage. The flipside, however, could mean a bad experience for viewers, given all YouTube Shorts videos are shot vertically. That said, the TV could be a potential stepping stone to something else...outside your living room!
To the skies and beyond: Inflight entertainment is a definite opportunity, again by following TikTok's roadmap since 2021. Ditto for out-of-home commercial inventories such as gyms, malls, clinics, bus shelters, etc. It doesn't need to do much there, except look in-house towards Google's Display and Video 360 offering.
🎧 TikTok-styled YouTube Shorts will make a debut on the television screen. The Signal Daily is available on Spotify, Apple Podcasts, Amazon Music, and Google Podcasts, or wherever you listen to your podcasts.
FYI
Going clean: Private equity firm KKR will invest $400 million in mining company Vedanta Group's newly formed arm Serentica Renewables to create a decarbonisation platform.
Fresh moolah: Snapchat's parent company Snap has launched a new fund in India that will provide monthly grants of up to $50,000 to emerging, independent artists.
Hit pause: China's Huawei has put its plan of forming a JV with an Indian company for telecom gear manufacturing on hold because of uncertainty over its own future in the country.
Bagged: Binance CEO Changpeng Zhao has revealed that his company will acquire competitor Sam Bankman-Fried's FTX following liquidity concerns.
Beyond iPhones: Taiwanese electronics contract manufacturer Foxconn plans to invest $170 million in Ohio-based electric truck maker Lordstown Motors.
Gulden era: Sportswear giant Adidas has hired arch-rival Puma's head Bjørn Gulden to take over as its chief executive from January.
THE DAILY DIGIT
$3.36 billion
The amount in Bitcoin seized by the US Department of Justice, in connection with the Silk Road dark web fraud. Fun fact: the stash was stored in a popcorn tin stored in a bathroom closet (The Department of Justice)
FWIW
Rugpull: Peloton's former co-founder and CEO John Foley isn't giving up on his entrepreneurial ventures just yet. He will now sell custom-cut rugs. Foley's new company Ernesta has even secured $25 million in Series A funding. The last time he aspired to disrupt the fitness industry, he had to step down because of a series of bad decisions. There is a lesson in here somewhere.
Big brother: Dis tew much. Japan's government wants its citizens to save electricity from December. As part of its plans, it intends to control AC and heating units in people's homes. Locals aren't a fan of this proposed intrusion, given how heatstrokes are common.
Punished: The CFO of Tyson Foods didn't come home to roost last weekend. John Tyson, the billionaire heir, was arrested on Sunday for falling asleep ... in the wrong house. This is still not as outrageous as Beyond Meat COO Doug Ramsey, also a former Tyson employee, being arrested for biting a man's nose. Fun times.
Enjoy The Signal? Consider forwarding it to a friend, colleague, classmate or whoever you think might be interested. They can sign up here.
Do you want the world to know your story? Tell it in The Signal.
Write to us here for feedback on The Signal.