Discover more from The Signal
The Signal is a daily curated newsletter that helps you understand the latest developments in business, tech, finance, economy, and policy with sharp analysis and crisp insights thats fun to read arriving at 8AM daily in your inbox.
Over 81,000 subscribers
Zomato counts to ten for Instant replay
Also in today's edition: Consumer sentiments on the rise, Boeing's freefall continues, WhatsApp's blue tick in Russia, HUL eyes masalas
Good morning! Even as Ye—the rapper-entrepreneur formerly known as Kanye West—is cancelled by the Grammys, Coachella fans, and the Kardashians, disciples are splurging $$$ to look like their mercurial idol. The Wall Street Journal reports that fans are aping his sartorial style—face-cloaking masks, hulking boots and all. Instagram accounts and Discord channels have sprung up to identify what he wears daily. Ye always insisted that he was a fashion god; maybe he's one after all.
In today's episode of The Signal Daily, we trace the fall and fall of Boeing, which if you've caught Netflix's Downfall: The Case Against Boeing, becomes more than apparent. Monday's air crash in China puts the once-hallowed aeroplane maker in the spotlight again, just as it was hoping to get its act together. We also take a closer look into Zomato's instant food delivery ambitions, and how it will play out. We're joined by Rahul Harisanka who tried a version of what Zomato is hoping to do at Eatlo back in 2014. Tune in!
The Market Signal* 
Stocks: Indian equities shrugged off their day-long lethargy with a late surge to close in the green. Sentiment was hit in the morning after Fed chair Jerome Powell commented that he was prepared to aggressively raise interest rates to counter inflation. Strong buying in Reliance Industries and IT stocks such as Infosys and TCS propped up the indices. 
RETAIL
HUL Wants To Spice Things Up 🌶
India is one of the largest spices markets globally. The Indian diaspora is also a huge consumer of spice blends and curry mixes. FMCG giant Hindustan Unilever wants to enter the space by buying a majority stake in packaged spice maker MDH.
Shift towards brand: Demand for spice mixes rose as more people took to home-cooking during Covid-19 lockdowns. The 103-year-old MDH (short for Mahashian Di Hatti) is one of the pioneers in this business. HUL's distribution muscle could help it extend its reach to smaller cities and towns, which are dominated by regional branded and unbranded players. Analysts estimate that the branded spices market will double to ₹50,000 crore by 2025.
Bigger players: In 2020, ITC entered the segment by acquiring Kolkata-based spice maker Sunrise Foods. Norway's packaged consumer goods firm Orkla bought a 67.8% stake in Kerala-based spice maker Eastern Condiments and merged it with MTR Foods to create a larger enterprise comprising ready-to-eat mixes and spices.
A MESSAGE FROM OUR PARTNER
Let Pillow Give Your Stable Coins Some Cushion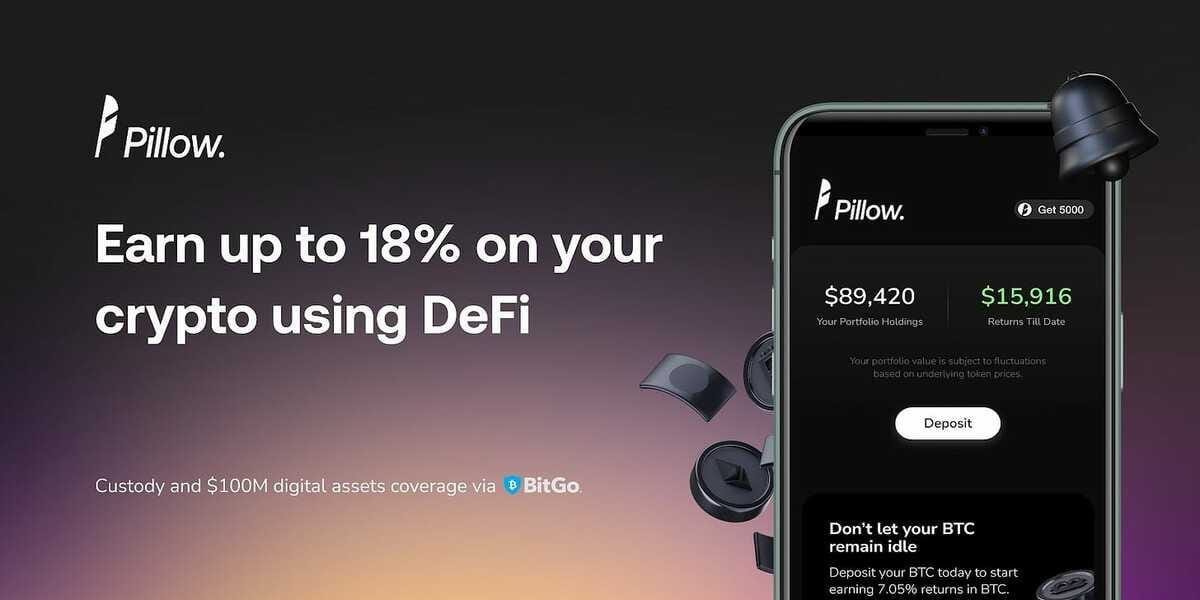 Buying cryptocurrencies is always a hassle. More so, if you buy stable coins such as USDC or USDT.
But why let your USDC or USDT fall asleep in your wallet when you can get up to 18% returns? Let's not even talk about transaction fees.
With Pillow, you can lay all these worries to rest. How? It's—
Simple: Deposit USDC, BTC or ETH in just a few clicks. There are no transaction fees or lock-ins.
Smart: Their experts scout 500+ protocols to get your cryptocurrency the best cushion i.e. up to 18% returns.
Safe: Deposit custody powered by BitGo along with a $100m custodial insurance that lets you sleep in peace.
So, the choice is yours. Let your crypto sleep or wake up to the highest returns on them.
Since Pillow is currently invite-only, we are here to help you make that choice easier.
The Signal readers get exclusive access to Pillow, no strings attached. Here's the invite code you can use: SGNL18
Disclaimer: Crypto products and NFTs are unregulated and can be highly risky. There may be no regulatory recourse for any loss from such transactions.
ECONOMY
Have Money, Will Spend
Despite a steep rise in prices, including for fuel, essentials and durables, shopping is back in vogue. Consumer sentiments have risen sharply since June 2021.
Higher incomes: The Index of Consumer Sentiments, calculated by data company CMIE, rose nearly 32% between June 2021 and February 2022 and a further 8.2% in March. The exuberance seems to be stemming from an increase in the number of households earning more.
In what could be a big relief to policymakers, the improvement in consumer sentiments is the most among poorer households. It was the segment worst hit by the pandemic.
Know just enough: CMIE data also shows that high school graduates were better employed than those who had not cleared 10th class, as well as those who were well-educated. The share of high school graduates in jobs increased from 31.3% in 2019-20 to 38% the next year. CMIE concludes that high school graduates stand a better chance of landing a job than those who are more educated.
STRATEGY
Zomato's Ten-Minute Dilemma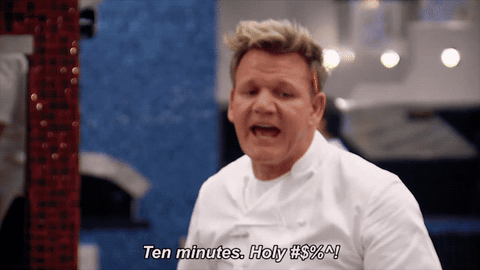 It's official. Zomato will enter uncharted territory with its 'Instant' 10-minute food delivery service. Versions of this have been tried before with meal kits, but never with hot, fresh food. 
So how does Zomato crack it? Through Blinkit's network of dark stores. Zomato could potentially carve out spaces in these stores for freezers and "finishing stations". With granular eating habits data at its disposal, Zomato will likely partner with brands offering fast-moving, easy to store food and beverage stock keeping units (SKUs). This will likely give Zomato margins and help it earn on each order. This is also where its investment in food robotics company Mukunda Foods could come in handy.
What can you deliver in ten minutes? 
Deepinder Goyal

@deepigoyal
Replying to
@LiveFromALounge
Bread Omelette, Poha, Coffee, Chai, Biryani, Momos, etc. etc..
Mar 22, 2022
143 Likes   6 Retweets   34 Replies
What could go wrong? Unlike logistics, this is food. And taste is king! While quick on turnaround, potentially frozen, reheated food will lose flavour as time passes. The brands that Zomato might partner with will likely take the fall as customers might lose faith in them, not Zomato.
Catch-22: The likes of McDonald's have solved this with assembly, but perfection takes time. Alternatively, Zomato may restart cloud kitchens. Or it will have to see its food partners leave the 10-minute service because it hurts their brands. 
The Signal
One of the key takeaways (pun intended) in the instant delivery space is that it works in high-density areas in large metros. And so, Zomato Instant is likely to find relevance in pockets such as Powai (Mumbai), Bellandur and Koramangala (Bengaluru), Noida and Gurugram (NCR). Dark stores can be scaled around gated communities, apartments or tech parks with a guaranteed set of repeat customers. Whether it succeeds is a topic for another day.
AVIATION
Boeing's Hopes of Revival Hits An Air Pocket
The DGCA ordered "enhanced surveillance" of Boeing 737 fleet in India following the crash of China Eastern Airlines flight MU5735. The flight—which was carrying 132 people from Kunming to Guangzhou—nosedived in Guangxi, making it China's worst aviation disaster in over a decade.
Updates: The cause remains undetermined. State broadcaster CGTN reports that survivors are unlikely. The black box may be damaged in the fire that followed the crash.
Setback 2.0: Boeing is in hot water again after barely recovering from worldwide groundings of the 737 Max. While the China Eastern plane was a 737-800 NG and not a Max, NG's stellar safety record will do little to assuage Boeing's crisis of confidence (which reached new lows with Netflix's Downfall: The Case Against Boeing). Consider that a US FAA official is still testifying against a former pilot who oversaw the development of the faulty Max.
Additionally, China is Boeing's largest overseas market. Any pushback by Beijing will be a blow to the aircraft manufacturer. The 737-800 NG is a workhorse comprising 17% of the global aircraft fleet.
TECHNOLOGY
WhatsApp Meta-morphs Into Kremlin's Chosen Messenger
A Moscow court that dubbed Meta 'extremist' has exempted WhatsApp from a nationwide ban because it views the instant messaging service as politically neutral. This is in stark contrast to the havoc wreaked through WhatsApp in countries such as India, Brazil, Myanmar, Mexico, and Nigeria.
Knuckle rap: Public displays of Meta symbols will attract penalties and 15 days jail time. Trading Meta stock and advertising on Facebook and Instagram may be equated with financing extremism. WhatsApp users are immune to such charges–for now.
Caveat: WhatsApp has 84 million monthly users in Russia. Its popularity is why the Kremlin is unwilling to risk public backlash. The same goes for YouTube, which is live despite violating Russia's internet regulations. Interestingly, both platforms have no viable local alternatives. But Telegram just surpassed WhatsApp as Russia's top messenger, and Putin's government is keen on creating a parallel internet a la China and Iran. WhatsApp's immunity will wane if that ambition bears fruit.
FYI
Raided: The Income Tax department raided 24 locations related to Mumbai-based real estate developers Hiranandani Group in connection with a "foreign asset" case.
Concerns: The Bombay Stock Exchange has written to Paytm parent One97 Communications Limited, seeking clarification on "significant movement" in its stock price since its November listing.
Windows open: A hacking group called Lapus$ claims to have leaked nearly 37 gigabytes of alleged internal source code from Microsoft.
Speed bump: Ride hailing company Ola is considering pushing its plans to list in the public markets this year while opting to raise a round at a lower valuation (down round).
In the bag: IT services giant Infosys will acquire German digital marketing agency oddity for €50 million. oddity will become part of Infy-owned digital experience and design company WONGDOODY.
Historic: Ether has been rallying better than Bitcoin over the last seven days in anticipation of its biggest software update. Goldman Sachs also became the first Wall Street bank to execute an over-the-counter crypto options transaction. 
Meanwhile, in China: Alibaba announced a $25 billion buyback plan, rival Tencent is set to report its slowest growth ever, Pindoudou missed revenue estimates for the third straight quarter, and Xiaomi delivered a quarterly profit.
FWIW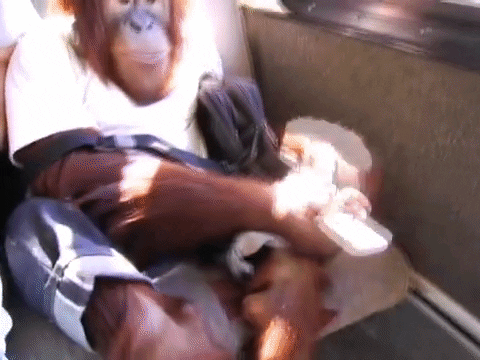 Not a bored ape: The grand old man of the forest is cooler than you think. Researchers in Sumatra and Borneo have discovered that orangutans have their own slang repertoire. The stickiness of newly-coined slang depends on the frequency of use, and teen orangutans are more likely to adopt novel patois. As if that's not enough, the apes also communicate about past events. That's highkey fire.
Chip and dip: Coming soon in the US: a robot that fries and seasons tortilla chips. Fast-food chain Chipotle is training autonomous assistant 'Chippy' not to replace line cooks, but to make their jobs seamless during peak hours. Its manufacturer Miso Robotics has deployed similar assistants to White Castle and Buffalo Wild Wings. Chipotle's chief technology officer is also thinking about automating dishwashing. Robot SpongeBob, anybody?
Outlier: Tübingen stands out in the land of bratwurst, sauerbraten, schnitzel, and frikadelle. The German university town is overwhelmingly vegan–to the point of being an official participant in the annual Veganuary event. Instead of shawarma and doner kebabs, its bakeries serve vegetarian Turkish delicacies. Tübingen is pedestrian and bicycle-friendly, has energy-efficient housing, and taxes disposable packaging. The last hasn't gone down well with the local McDonald's.
Want to advertise with us? We'd love to hear from you.
Write to us here for feedback on The Signal.