Discover more from The Signal
The Signal is a daily curated newsletter that helps you understand the latest developments in business, tech, finance, economy, and policy with sharp analysis and crisp insights thats fun to read arriving at 8AM daily in your inbox.
Over 81,000 subscribers
Zomato Pro goes off the menu
Also in today's edition: UPI transactions to remain free; Investors take CEOs to task; Private guards to man airports; Amazon's healthcare ambitions
Good morning! The Signal has made it to the news. For all the right reasons. Frontpage Technologies, which brings you your favourite morning fix, has raised funding from a diversified group of high-profile investors, including unicorn founders, TechCrunch reported. What does this mean for you? We are better equipped to bring you stories that go beyond the newsflash, to give you a perspective on stuff that matters.
🎧 Singapore has finally repealed Section 377 which criminalises gay sex. The Signal Daily is available on Spotify, Amazon Music, and Google Podcasts, or wherever you listen to your podcasts.
If you enjoy reading us, why not give us a follow at @thesignaldotco on Twitter and Instagram.
The Market Signal*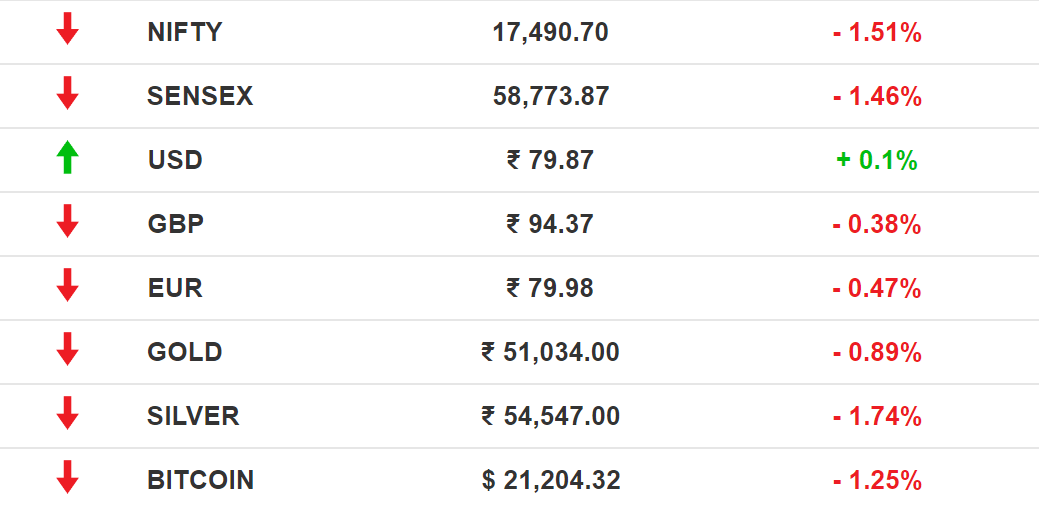 Stocks: Domestic benchmark indices slipped for the second day in a row as large economies showed increasing signs of a recession. China snipped its lending rate on Monday, a week after it trimmed two key interest rates.
Early Asia: The SGX Nifty sunk (-0.41%) at 7.30 am India time. The Hang Seng Index (-0.56%) and Nikkei 225 (-1.25%) lingered in the red.
QUICK COMMERCE
Zomato Pulls the Plug on Pro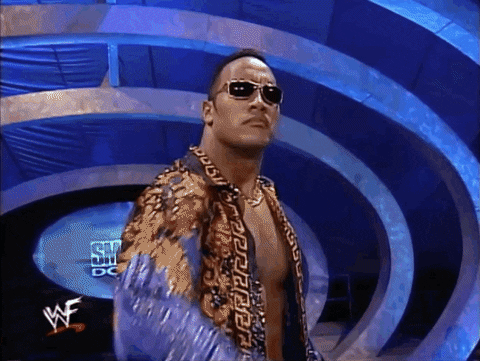 Talk about pressure to control costs eating up freebies. Zomato Pro is now a thing of the past. The firm has closed new sign-ups and renewals for its flagship program, which included unlimited free deliveries and discounts on dining out. Zomato Pro Plus, which was rolled out in 2021, was also halted recently.
Besides: Zomato will also limit cashback on online orders placed via its co-branded credit card with RBL Bank. The company offered a 5% cashback on in-app spends. Its recent acquisition, Blinkit, will now stand to benefit from the scheme. Blinkit incidentally believes super fast delivery of printouts is a sunrise business.
Impetus: Zomato's cash burn has been a worry. The food aggregator's chief financial officer, Akshant Goyal, said so in an earnings call.
PS: The Swiggy One program which works much like Pro, is still operational. Its investment in Dineout will come handy as it is looking to launch dining-out discounts for its One members.
🎧 Zomato has brought the curtain down on Zomato Pro. The Signal Daily is available on Spotify, Amazon Music, and Google Podcasts, or wherever you listen to your podcasts.
PAYMENTS
No, UPI Transactions Will Not Be Charged
The Finance Ministry scotched speculation about imposing charges on UPI transactions, the hugely popular and pioneering digital payments system. The assurance that UPI will remain a public good came four days after an RBI paper discussed potential service charges.
Tell me more: The paper had suggested operational cost recovery mechanisms for banks. Most payment methods, including netbanking, have charges but UPI is free. A charge called the merchant discount rate (MDR) applies to plastic payments. Free payment methods put card issuers such as Visa and Mastercard at a disadvantage.
Privilege: Homegrown card network RuPay, which also remains an exception to fees, found mention in the discussion paper. In November last year, Visa complained to the US government about India promoting RuPay. Card issuers clearly will have to rethink their business model.
EXECUTIVE PAY
Investors Frown At Fat Pay For CEOs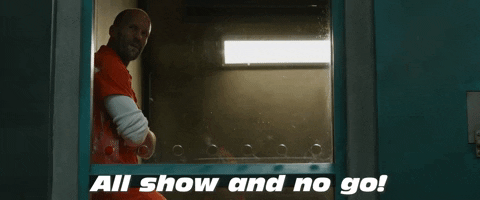 We wrote on Monday how Paytm chief Vijay Shekhar Sharma got a jolt from investors at One97 Communications' annual general meeting.
Some investors wanted to remove him as CEO. But more than 99% votes favoured keeping him at the wheel. Yet, more than three-fourths of institutional investors voted against his and CFO, Madhur Deora's new pay packages. They went through because of retail investor support.
Earlier, investors shot down ESOP proposals of Zomato and Delhivery.
The Signal
Executive pay and deep-discounted ESOPs are increasingly becoming a prickly issue at new age companies, listed and unlisted. While unlisted companies have to deal with a limited number of investors, listed companies have to face the full glare, and occasional wrath, of the public markets. Although the share price is the only measure that counts, institutional investors are also quite awake to other issues and are pushing companies to do right.
But stock markets barely care. The size of the customer base and revenues do not matter. Profits are the only metric that can fuel share prices. Many new age companies have failed on that count. Their top honchos will remain under pressure until they deliver profits. That will happen only when consumer spending rises, which, in turn, awaits a revival in incomes. Besides, fancy remuneration is not a good look when there are job cuts all around.
SECURITY
Public Airports, Private Guards
Next time you are at an airport gate, you might find a private security guard keeping the line in order. The government has allowed airport operators to hire private security.
Why? Security at Indian airports is handled by central paramilitary forces, mostly the Central Industrial Security Force. CISF mans 64 of the 118 airports and requires a force of 30,003 men and women. It is short of about 600 personnel.
The Adani Group, which runs six regional airports, was quick to point out that the private guards will be under the command of the paramilitary force and not the port operator. Adani has deployed private security at Ahmedabad and Guwahati while GMR is using them in Delhi. For the government it saves costs and overtime security could increasingly move into private hands.
TECH
Is Amazon A Healthcare Giant In The Making?
Jeff Bezos' online retail giant is taking a big leap towards healthcare. Amazon is among those courting home-health services provider Signify Health.
First aid: This comes on the back of the retailer acquiring a telehealth and primary care service, One Medical for $3.9 billion last month. Amazon first made a move with online pharmacy company PillPack for $753 million in 2018. Medtech cos also shook hands with Amazon for its Amazon Web Services. Read AI and cloud-based solutions. On the side, Amazon is developing cancer vaccines, and adding mental health to its portfolio.
Surprise, surprise: Amazon wants to be a go-to for primary care and prescriptions. The CEO Andy Jassy has made vocal about doubling down on healthcare. But concerns about privacy remain a sore point. It will also face formidable competition from Apple and Google.
FYI
Contempt: Reliance Industries has dragged Sebi to the Supreme Court for ignoring the court's order to release certain documents to it.
Net 'em young: Sequoia Surge has unveiled its new cohort of younglings from India and South East Asia. The wide range includes SaaS, fintech, and animation.
Ball with FIFA: The Supreme Court cleared the way for India to hold the under-17 women's football world cup by dissolving an administrative panel it had set up earlier.
Propping up: China is preparing a $29 billion support package for its crumbling real estate sector.
Going Stateside: Chinese social commerce pioneer Pinduoduo is heading to the US in its first overseas foray. Its shares are already listed in the US.
Hurdles ahead: Multiple internet providers in Pakistan temporarily blocked YouTube in a bid to censor former prime minister Imran Khan's political speech at a rally.
Summoned: Elon Musk's legal team has subpoenaed former Twitter co-founder and CEO Jack Dorsey, while seeking documents from him.
FWIW
Still watching? This may come across as some bit of good news for House of the Dragon makers. Turns out, Game of Thrones fans are willing to give the prequel a second chance. The HBO Max app crashed for thousands of viewers who logged on to watch the first episode. The network put the blame on Amazon's Fire Sticks. Interestingly, Amazon will also be out with its upcoming fantasy drama The Lord of the Rings: The Rings of Power. Only HBO's biggest rival.
True recognition: New York locals will now know if a piece of art is Nazi-looked art. The governor has made it mandatory to disclose if NY's museums' house art stolen by the Nazis. This, to honor the victims of the Holocaust. Around 600,000 pieces of art were stolen from the Jews during World War II.
Knuckle rap: Twenty seven Chinese officials have been punished by the Chinese government for portraying the country's children as "ugly" in textbook illustrations. The drawings are either depicted as racist or giving away a wrong moral as per the Communist Party of China, which is looking for ways to strengthen its hold on the country's education system.
Enjoy The Signal? Consider forwarding it to a friend, colleague, classmate or whoever you think might be interested. They can sign up here.
Want to advertise with us? We'd love to hear from you.
Write to us here for feedback on The Signal.