Discover more from The Signal
The Signal is a daily curated newsletter that helps you understand the latest developments in business, tech, finance, economy, and policy with sharp analysis and crisp insights thats fun to read arriving at 8AM daily in your inbox.
Over 81,000 subscribers
Zomato's dash for cash
Also in today's edition: Google & Twitter shrug off Apple, GOI building e-commerce leveller, China is civilizing its Internet
Good morning! Another day another meme coin. The latest one is called Floki Inu. Not that it has done anything of note yet. But the ads of this token were all over London asking people if they wanted to ride the wave of the next Dogecoin. A cynical person would call this the start of another pump and dump cycle. Not us though.
Btw, our podcast has been going strong for over a month now. Tune in on your daily jog, drive to the office, or even as you WFH-ers have breakfast in bed. We promise it'll be music to your ears.
The Market Signal
Stocks: Benchmark indices spent most of the day in the green before a late slide saw them close with losses. Worries over 'stagflation' have global markets on edge, and this uncertainty is expected to loom over upcoming trading sessions.
Thumbs down: Following the announcement of its results, the Axis Bank stock was one of the major drags on the day, slipping 6.5%. Despite an 86% yearly surge in profit for the quarter, investors were left unhappy as loan growth lagged key peers.
When Zomato Rolled A Six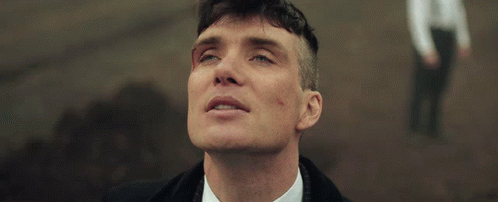 The decision to float an IPO was a desperate attempt to raise cash to save Zomato from shutting down, its CEO has revealed*.
What happened: "We didn't have any other choice,'' according to Deepinder Goyal, co-founder and CEO. The sudden lockdown in March 2020 forced by the Covid-19 outbreak wiped out 90% of the food delivery startup's business. Delivery staff were off the roads but the costs for the company remained the same. It had just enough cash to operate for six months.
No investors: To make matters worse, Chinese investor Ant Financial could not bring in any more capital because of new FDI rules. Although it bounced back, and by December, did even better than pre-pandemic levels because delivery businesses thrived in later shutdowns, the IPO, hatched as a contingency plan, stayed on course.
Blockbuster: It was the second-largest IPO after Coal India in 2010. It hit a valuation of ₹1 lakh crore on the first day of trading. Zomato's successful IPO turned it into a new-age digital business bellwether, drawing comparisons with the 1993 Infosys IPO.
* - The copy has been updated with a link to the original interview by The Economic Times. We regret the error.
Did Apple Take A Bite Off Earnings?
The third-quarter performance numbers of big technology companies are out and the question that lingers is what impact did Apple's privacy changes really have on earnings?
Notes from Mountain View: Google beat Wall Street estimates posting a revenue of $65.11 billion and net income of $18.94 billion. Travel and retail advertising picked up, boosting ad revenue 43%. YouTube and Cloud underwhelmed. The impact of Apple's privacy changes? Moderate, said CFO Ruth Porat.
Little birdie sings: Twitter's earnings matched expectations. Sales jumped 37% to $1.28 billion. The number of daily users rose 13% to 211 million. Apple hit? Modest, it says.
Big blue going strong: Facebook reported mixed results. Revenue missed expectations but still grew 35.1% y-o-y to $29.5 billion. It had 2.95 billion monthly active users. That's actually $10 per active user. Apple impact? Mark Zuckerberg is seething.
Snap warned that supply chain issues and Apple's privacy changes were bruising. Twitter and Google say Apple's impact has been minimal.
Amazon: Brought To You By GOI

The government wants to break the growing dominance of online retailers such as Amazon and Flipkart, and the solution it has found is to build a rival. The department of industry and internal trade is helping set up a non-profit company to operate an Open Network for Digital Commerce which will be the backbone of the plug-and-play e-commerce platform.
Say what? ONDC is envisaged as a tech frame on which anyone can build their own interface, the same way that the Unified Payments Interface for payments is. The non-profit is expected to provide all platform-related services such as digital infrastructure, common registry, certification services and grievance redress. It will also operate a referral system for those who want to sign up.
Among the willing backers are public sector banks such as SBI and NABARD and institutions such as NSE, BSE, and NPCI. The government wants them to collectively hold less than 51% stake in the company so that it has a private sector character.
The Signal
The mom-and-pop retail sector in India has seen an upheaval with the rise in popularity of online retailers such as Amazon, Walmart-owned Flipkart and Reliance Retail. The community of traders see them as a threat and has been urging the government to restrict them. Instead, the government has decided to create competition in the hope of checking their market power. Although the company is expected to behave like a private enterprise, the quasi-public sector ownership structure is unlikely to give it the leeway. Ironically, it's also being set up at a time when the government has vowed to withdraw from businesses that it has no business to be in.
Calling NBFCs To The Stage
Would large corporates get a foot in the door to banking? That is the big question now that the government and the central bank are discussing a proposal to this effect.
PSBs' benefit: Having a wider pool of applicants including corporate-backed non-banking financial companies (NBFCs) would help speed up bank privatization. But the norms being discussed are such that many big corporate-backed NBFCs will not qualify. The government is looking to privatise at least two public sector banks this fiscal. The finance ministry has said it will not infuse any more capital into PSBs.
Ball is in RBI's court: The banking regulator is not in favour of corporates becoming bank owners citing conflict-of-interest and concentration risks. This is despite an RBI working group advocating corporates to promote banks. RBI governor Shaktikanta Das had also stated that this group's suggestion was not the central bank's view. So, will it budge this time?
China Wants To Tell People What To Browse
China will do what the US has been trying to do, build a "civilized" internet.
What does it mean: Well, civilized in the Chinese context is not exactly the American idea of individual boundaries and polite state. It means the country will use the Internet to promote socialist values and spread theories of the Chinese Communist Party.  
Party guide: Young internet users would be guided, likely by party apparatchiks, to behave well. Internet companies will have to be more self-disciplined, a euphemism for censorship. Zhuang Rongwen, the head of Cyberspace Administration of China, believes these measures will make it a "modern socialist country".
It has already imposed wide-ranging curbs on online gaming, social networking, edtech, and fintech sectors.
What Else Made The Signal?
Diwali offer: Paytm has hiked the size of its IPO, which will be open Nov 8 - 10, to ₹18,300 crore and is looking at a $20 billion valuation.
RIL's Yarn Dreams: In a bid to boost its textile business, Reliance Industries has bid for bankrupt Sintex Industries with partner, ACRE. Other biggies such as Aditya Birla, Welspun, and Edelweiss are also in the fray through asset reconstruction companies.
Swiss Touch: Global reinsurance major Swiss Re is investing ₹920 crore in Paytm's insurance unit to expand business in India.
Go Corona? India has reported the lowest number of active COVID-19 cases in 242 days at 1,62,661 while countrywide vaccination is on apace.
Tesla cabs?: Half of the Tesla Model 3 that Hertz has ordered may be driven by Uber drivers as part of a deal between the two companies. Uber will add up to 50,000 Tesla cars to its network by 2023.
Well funded: Fintech startup Zolve raised $40 million in a funding round from investors such as Tiger Global. Meanwhile, DeHaat raised $115 million in the largest funding round for an agritech startup in India.
FWIW
Retirement plans: Alibaba's Jack Ma has plans for retirement - farming. The 57-year-old Chinese businessman has been spotted touring agri-tech companies in the Netherlands and will continue visiting more of them across Europe.
Alice down the NFT hole: The Economist auctioned a cover of its Alice in NFT, crypto and blockchain Wonderland that sold for 99.9 ether or $422,000 in a single day. The proceeds are being donated to The Economist Educational Foundation.
Ancient wine cellar: This weekend, a 2,700-year-old industrial wine factory was found in Iraq. Archaeologists discovered the cellar amidst royal rock carvings that they think were engraved to remind people of the Assyrian king who was behind the construction of the factory and an irrigation canal close by.
Want to advertise with us? We'd love to hear from you.
Write to us here for feedback on The Signal.